For French-Canadian reporter Stéphanie Fillion, being a journalist means being a servant to the people. Whether reporting for the United Nations (U.N.) or authoring stories that would otherwise slip through the cracks of mainstream media, Fillion's passion for international affairs has led her to report on issues that rarely make the headlines of big news outlets. 
After graduating from McGill University of Montreal and Columbia University's School of Journalism, Fillion started her career as a sports and weather reporter for the Canadian Broadcast Corporation, before going on to cover various topics ranging from war conflict, women's rights and government politics for outlets including Radio Canada Vancouver, Foreign Policy, and Forbes. 
As a contributing writer to IJNet French, Fillion strives to emphasize the importance of knowing the basics. Her career has taught her that journalism is ever-changing, but by relying on a few critical tools and techniques, you might just be able to cover the story that gives you your big break. 
How did you get your start in journalism?
It always was my ideal career path. Since I was 10, I remember writing essays about Egypt and just wanting to write and travel. So, when I heard that there was a very good journalism program near my hometown in Canada, I jumped at the opportunity. 
From a really young age, I kind of knew that I wanted to be a journalist. I actually started my career as a TV reporter back home for Radio Canada, which is Canada's largest broadcaster, TV and radio network.
[My career path is] is a little unconventional, because I work in three languages and my work appears in a lot of different countries such as the U.S., Canada, Germany, Switzerland, the U.K., going all the way South Africa and Japan. I've worked with international companies, on different platforms – I've done TV, radio, podcasts, and digital work.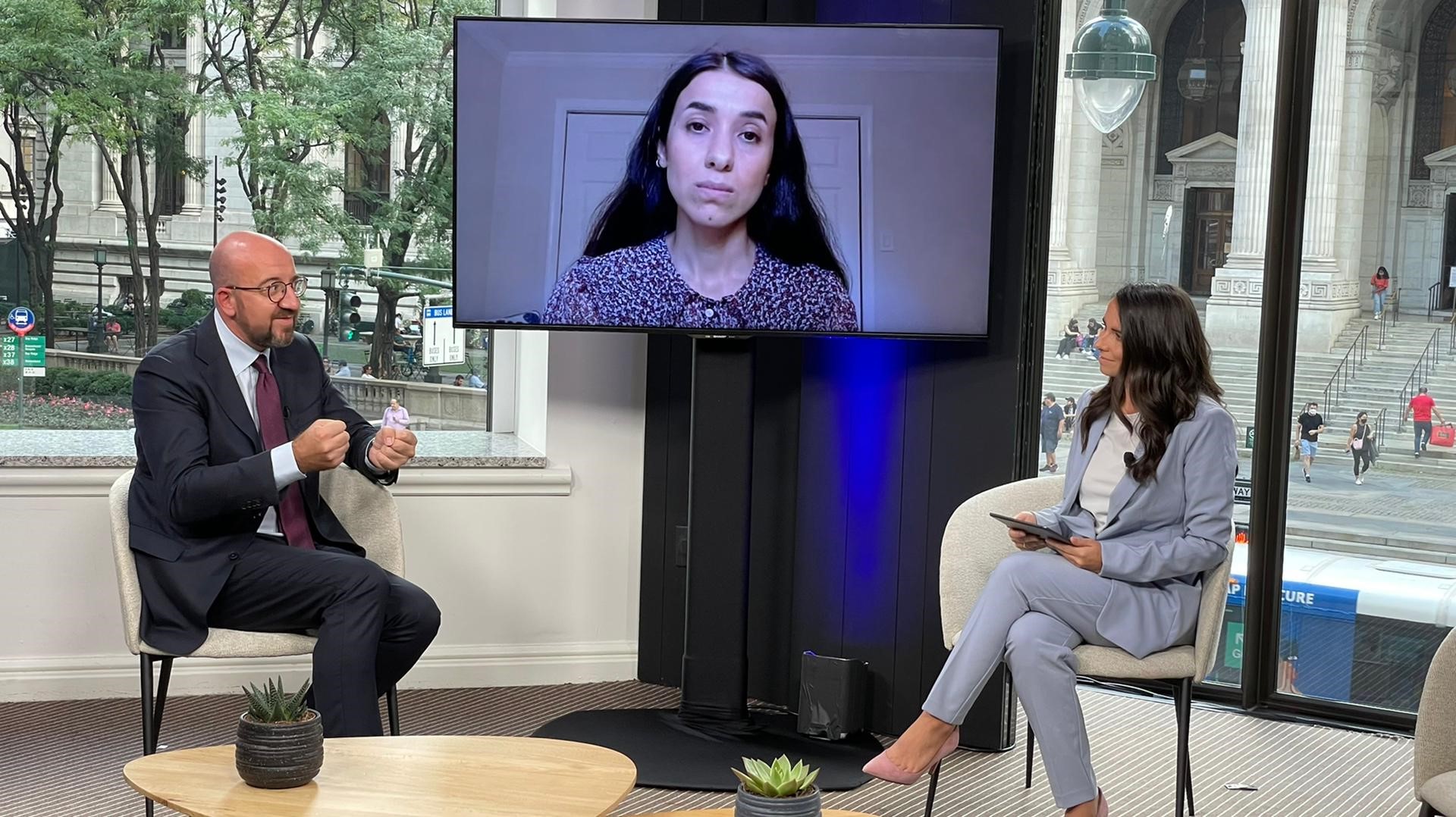 How did you get your start reporting on the U.N.? 
When it comes to the U.N., this definitely was not something that I had planned on covering when I was at Columbia University, which is but a subway ride from the U.N. I actually did not set foot inside the U.N. the whole time I was at Columbia. It's only after I graduated that I saw an ad from a nonprofit news website recruiting reporters where I could cover international affairs. I loved New York City and I now had my masters in journalism, politics and international politics. I thought this beat sounded like the perfect beat for me. The moment I secured my visa and came back to the U.S., I started to report from the U.N. headquarters. That's when I knew this is really what I love to do. This is really what I want to do full-time. 
I had originally started out doing interviews with a nonprofit called PassBlue, and working on their podcast, where the U.N. was featured. [Now], I am focusing on my other contributions like contributing to Foreign Policy, as well as to Radio Canada and other international media. 
The [U.N.] has really changed since the beginning of the war in Ukraine. I would say that the environment to cover the U.N. has become more challenging because of the challenges that the organization is facing right now. It's become more important as reporters to cover the U.N. right now, as there's been more and more growing interest in the organization. 
At the same time, there is so much happening right now in the U.N. So as a reporter, you try to keep in mind that all topics in the varying regions are still important to cover.
What has been an unexpected challenge when working as a freelance journalist covering the U.N.?
One [challenge] I didn't necessarily expect was [needing] to have a deep understanding of each place I'm covering and making sure that you get everything right, because it's so easy to make a mistake due to the many layers of your story. You need to understand the political dynamics of the U.N. and make sure that you also grasp the Security Council rules. It's always making sure that when you report on a specific crisis, that you understand all of the levels of your story. 
For me, it's always making sure that I speak with as many sources as I can and make sure that I also talk to other countries so they can give  their own perspective. And not forgetting about still doing good research, good documentation and really supporting that with good sources. 
Another challenge is very often the interest for when you're pitching stories as a freelancer. I always say when you pitch stories about the U.N., you need to be sure that you actually write something that's going to appeal to a public beyond the U.N. Whenever you pitch something, it really has to be a story that's going to be relevant. That's been my main challenge as a reporter, to actually get editors interested in the stories that I want to cover.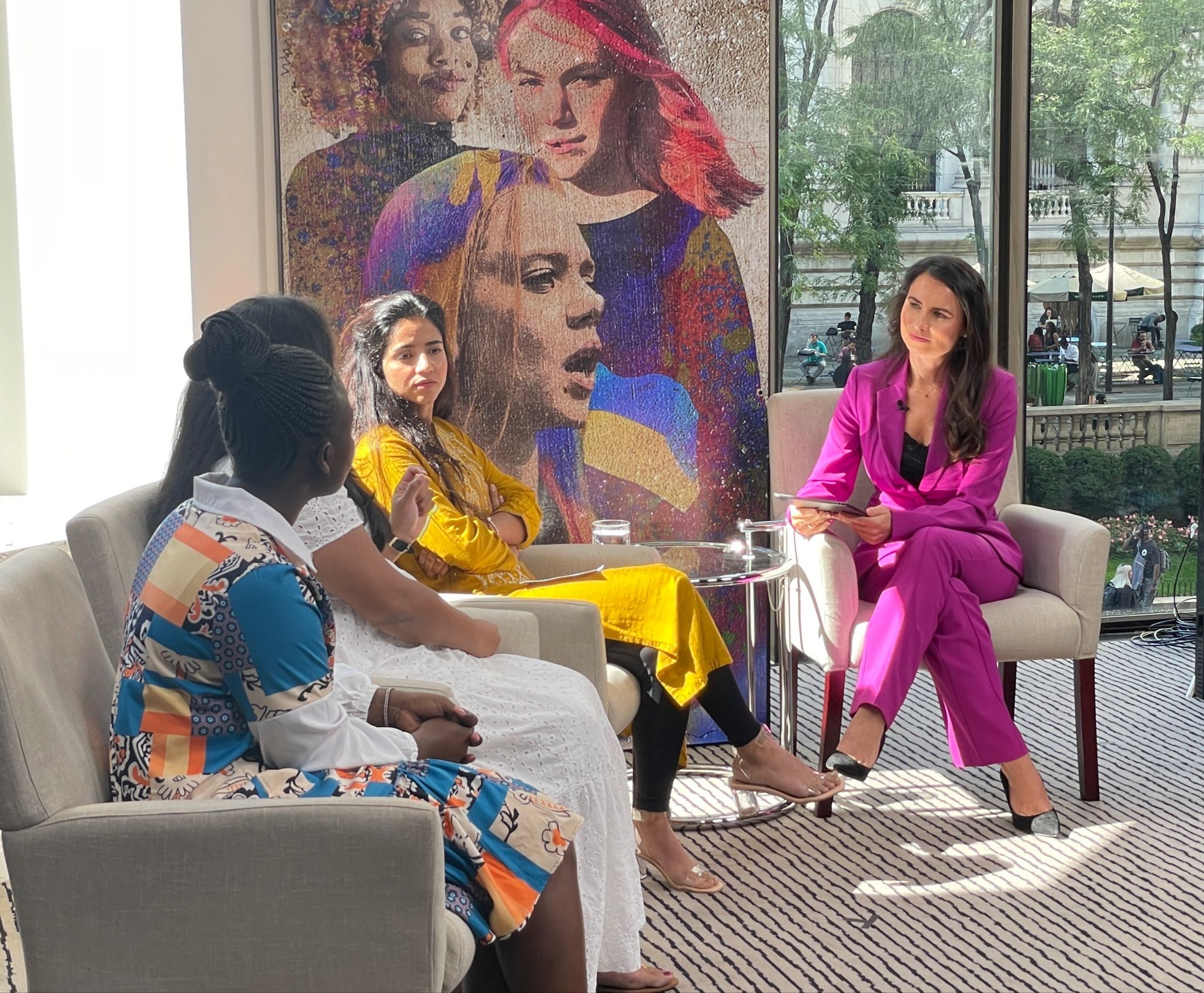 How has IJNet furthered your career? 
I've been using IJNet for as long as I can remember. It's really been a tool that has been extremely helpful for me when it comes to finding opportunities, fellowships and even awards to apply for.
 IJNet has been one of the tools that I often recommend to students to use in order to find different projects that they are interested in and want to try for. I think [IJNet] has some of the best resources when it comes to helping reporters doing their work and finding opportunities. 
What's a piece of advice you'd give to your past self? 
My main advice, although it may be a little boring, is to start with a local news station that's going to give you a very strong understanding of journalism, ethics and how journalism works. I think nowadays there's a belief that anybody can be a reporter. And I think that's the complete opposite. If you want to be a political reporter or business reporter, you're not going to be able to do any of that if you don't understand what the basics of journalism are. 
I think the best thing you could do for yourself is to go to a small station where you can do a lot, where you can get the actual skills, whether it's TV, radio or print. Get all of those skills related to the type of journalism you want to do, do it for a few years and then move to the next step. But the foundation is really what matters to build a successful journalism career.
---
All photos courtesy of Stéphanie Fillion.
This interview has been edited for length and clarity. 
---