Growing up in Ukraine, Mariana Verbovska had no choice but to fully understand the land around her. Ukraine is made up of 57% of arable land — land to grow crops — and farming makes up a large portion of Ukrainian industry. This reliance on the land made Verbovska more attuned to changes that might affect it, such as climate change. 
"Climate change concerns everyone," Verbovska said. "It's not the question of if you believe in it or not. It is a fact."
Her interest in the environment, coupled with her natural passion for writing, led Verbovska to pursue a career in journalism with a focus on climate change reporting. 
"Not a lot of journalists want to write about the climate because it is not as sexy as political corruption or something else," she said. But that didn't stop her.
Verbovska attended the Ivan Franko National University at Lviv where she studied journalism. During the summer months, she interned at news outlets where experienced journalists helped hone her skills as a multimedia reporter. During these internships she also attended press conferences, conducted interviews and gained experience writing stories on the climate, including illegal logging, harvest problems and other environmental issues. 
These opportunities were critical for Verbovska, and helped her to break out of her shell as a reporter. She struggled to feel comfortable, but her mentors encouraged her to open up, and simply focus on providing information to her readers. 
Verbovska is a multimedia journalist, writing for publications like Zaxid.net, where she's covered regional concerns including flooding, droughts and water's effects on landscapes. Her reporting begins with her senses, which she uses to absorb the feeling and atmosphere of the environment she is reporting on including the colors and smells.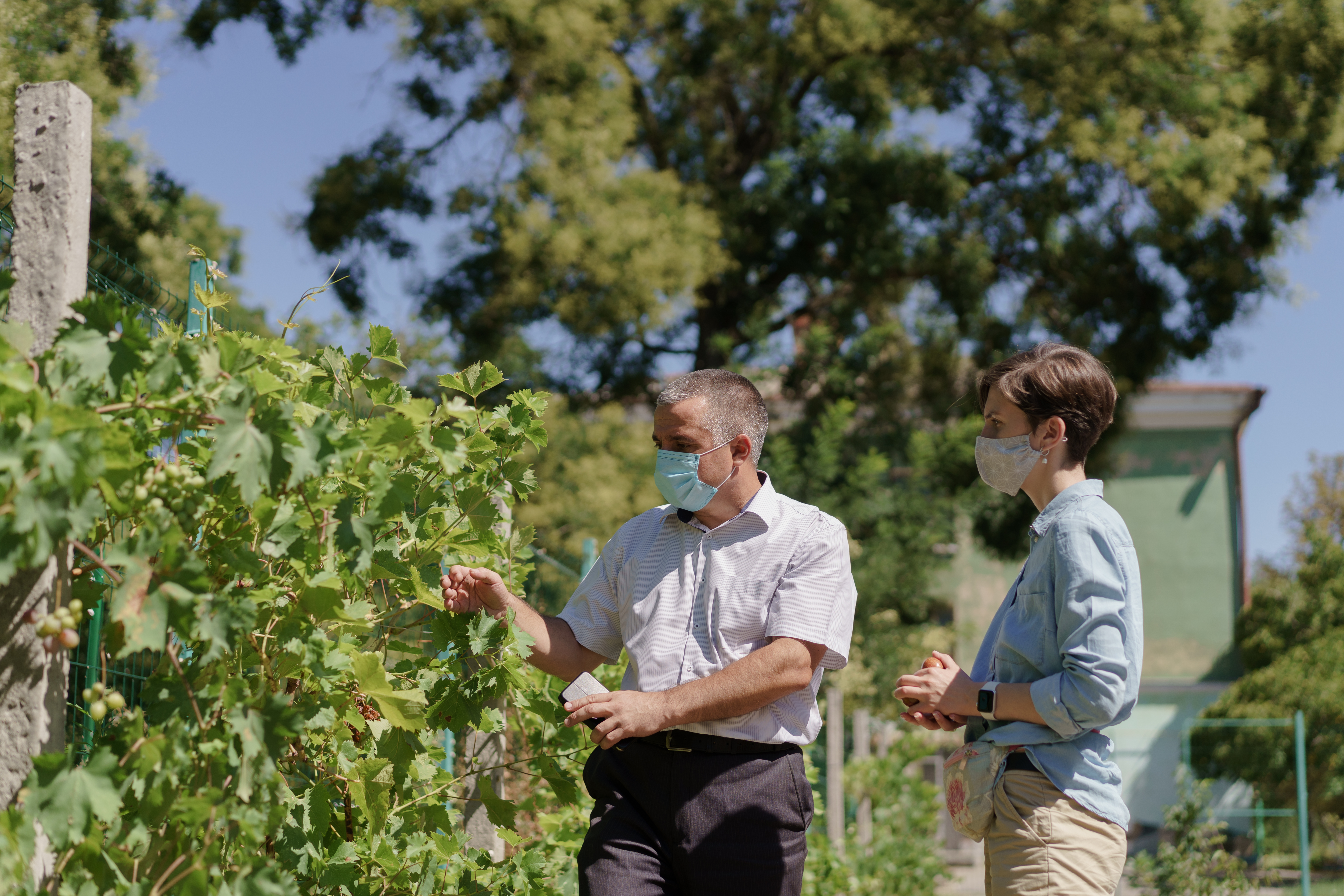 In a recent story, Verbovska covered a farmer in Ukraine who ended his own life after losing all his crops in the spring due to the desolate land, made worse by climate change. Reporting on the truths of climate change allows Verbovska to tell different narratives that capture the audience and show how diverse climate stories really are.
Not only do her stories capture the negative impacts of climate change, they also capture the beauty of nature. In a story about pelicans in the Black Sea, Verbovska and her team arrived before sunrise to catch the essence of these birds. They recorded the temperature and the environment to paint the entire scene for their audience. 
Verbovska spoke to IJNet about the effects of COVID-19 on her reporting, her storytelling techniques and advice to future journalists.
IJNet: How do you make your storytelling different from other environmental journalists?
Verbovska: My experience shows that it is of paramount importance to communicate with scientists on this topic. The more, the better. Very often scientists have unique information that is unknown to the general public. One of the reasons is that scientists don't have time or resources to write scientific and educational materials. But journalists can help them. 
At the same time, it is crucially important not to forget to coordinate with specialists in order to avoid misunderstandings and to show respect for experts' work. If not for them, we would not know much.
I also try to spend as much time as I can in a place, which I describe in my report. I speak with local people, and describe local food and local stars (singers, politicians, businessmen). It can help readers better understand the atmosphere of the place.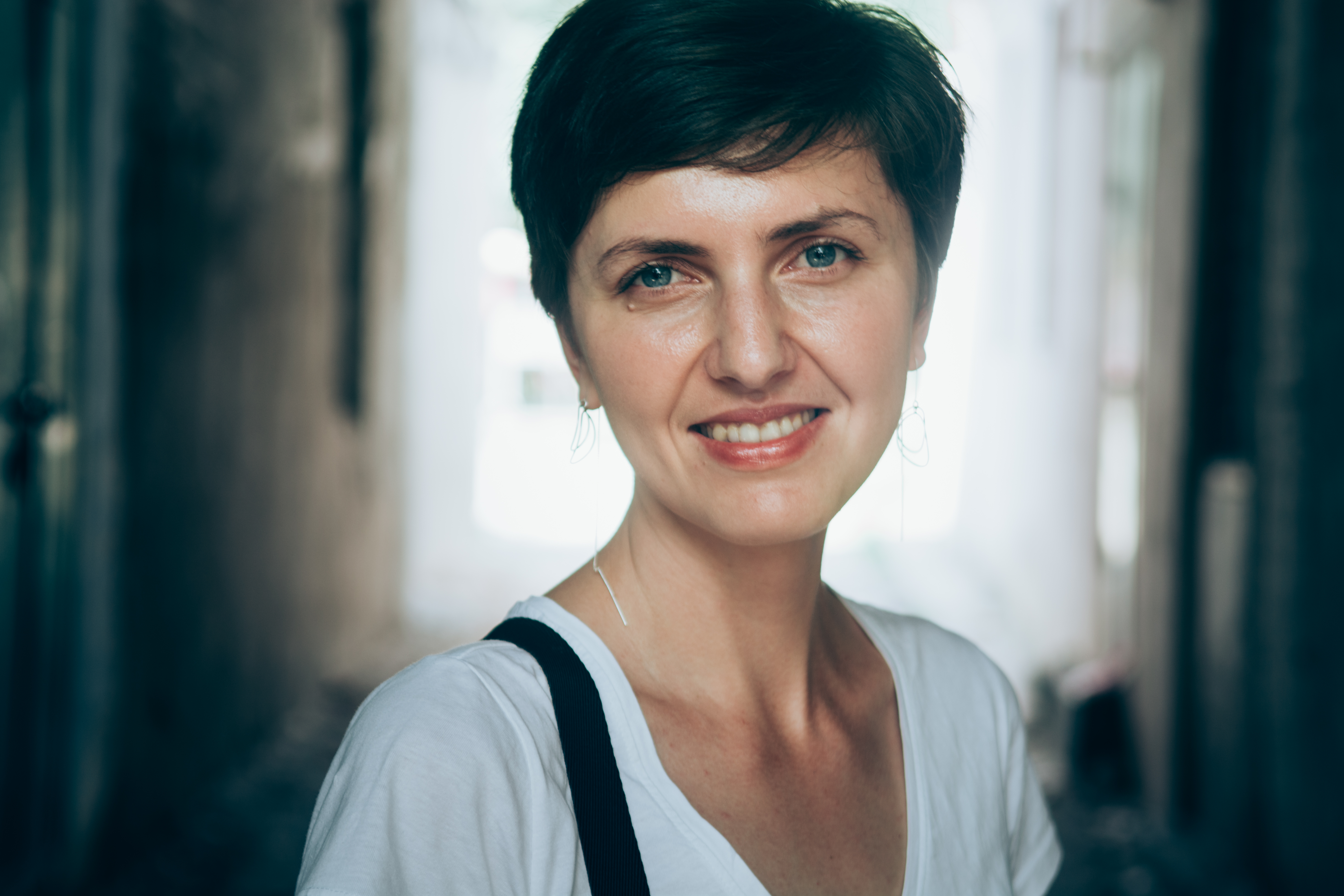 Has switching to virtual interviews affected your reporting?
It has some pluses and minuses. Sometimes it's hard to organize interviews with famous people or very busy people, and now they have this time because they do not need to travel and spend their time in a plane or train. But it would be very complicated to live in this condition for too long. Let's go back to offline interviews because they are much better for reporting. You need to cover smells, the atmosphere and people's feelings. That's not possible to do by Zoom. 
How has IJNet helped you?
Through IJNet, I received a fellowship opportunity with the Institute of Human Science in Vienna for three months. I worked on minor research about climate change communication, and I dedicated all my time to preparing a toolkit "How to talk about climate change so that you are understood." In my work, in addition to the preparation of texts, I have realized that in Ukraine there are a number of strong public organizations that monitor the topic of climate change and conduct numerous negotiations with the authorities. All this is done in order to make Ukraine's position more ambitious when it comes to combating climate change.
It is very important to build bridges between those who study this topic, such as activists and civil servants, and those who are already affected by climate change, such as residents of hundreds of Ukrainian cities and villages. This is the work that a journalist has to do every time he or she communicates with local residents because people do not always understand the relationship between floods or droughts and climate change.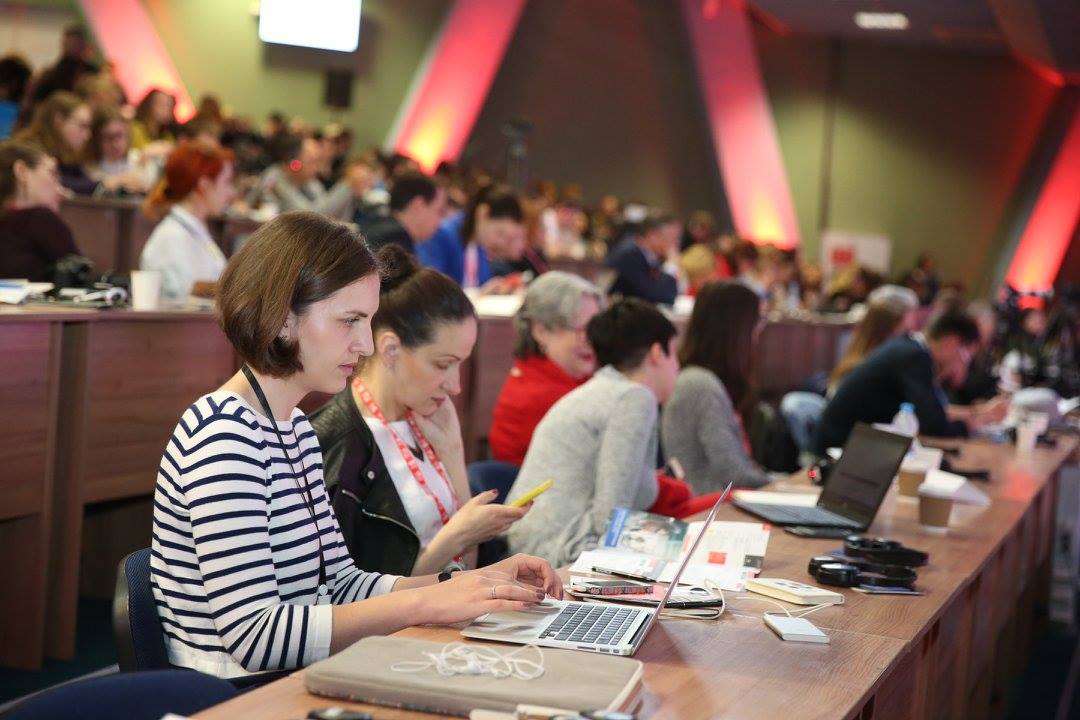 What advice do you give to future journalists?
I think one of my biggest pieces of advice is to not be afraid of something new and be brave in your purpose. If you want to be a journalist and write about climate change, it doesn't mean that you should be a scientist or know everything about climate change. If you are a journalist, you can be a medium between scientists to your readers or listeners.
---
All images courtesy of Mariana Verbovska.
Naomi Ludlow is an intern with IJNet.