At the age of 10, Kenyan freelance journalist Dominic Kirui began to imitate news anchors and radio hosts. He doesn't recall why he started doing it, but he knew that he wanted to be like them. 
"When I went to high school, I continued imitating them.Then me and my friend, who's also a journalist now, started a news bulletin for our school so we could report on what's going on and we could read some sort of news to the rest of the students," said Kirui.
Despite his love for reporting and his fascination with this profession, Kirui did not become a reporter himself until six years ago, when he was 27. Before becoming a full-time journalist, Kirui taught journalism at his alma mater, Mount Kenya University, and worked at a local radio station. 
"One of my professors used to tell me that I'm wasting my time with radio and that I'm supposed to be working in print. I believed my future was in radio," said Kirui. "Since I was so good in my class, my university asked me to come back and be a faculty assistant to teach."
Kirui taught for less than a year before deciding that he needed to acquire experience working as a journalist in the field. He needed this hands-on experience before he could teach anyone else about journalism. 
"I realized that I was teaching something that I was not practicing," said Kirui, who was working at a university in Thika, Kenya, just northeast of the capital of Nairobi. "I went back to Nairobi to be a journalist." 
Kirui has worked as a freelance journalist since 2016, focusing on human interest stories. Over the past six years, he has covered various topics including gender, climate change and food security. He has produced stories for several outlets including the Ubuntu Times, Climate Tracker and the Thomson Reuters Foundation.
Below, Kirui highlights the challenges that accompany being a freelance reporter, his favorite projects he's worked on, and how a training he found through IJNet helped enhance his reporting skills. He also provides advice for fellow freelancers. 
What are some obstacles you face as a freelance reporter?
There are many, but the biggest one is [simply] being a freelancer in Kenya. People don't take you seriously. They want to know which big media house you work for, so they can judge you from there and so they can respect you.
Another one is having the finances to move around and get stories going. In Kenya, people who work for a certain media house might have a driver assigned to them [or] they may have their accommodations covered by the company. But, here as a freelancer you are on your own when it comes to that. 
With COVID-19, many companies were really affected and freelancers were also affected. You pitch a story and it's not anyone's fault, but you find that companies don't have a budget, but you still have bills to pay.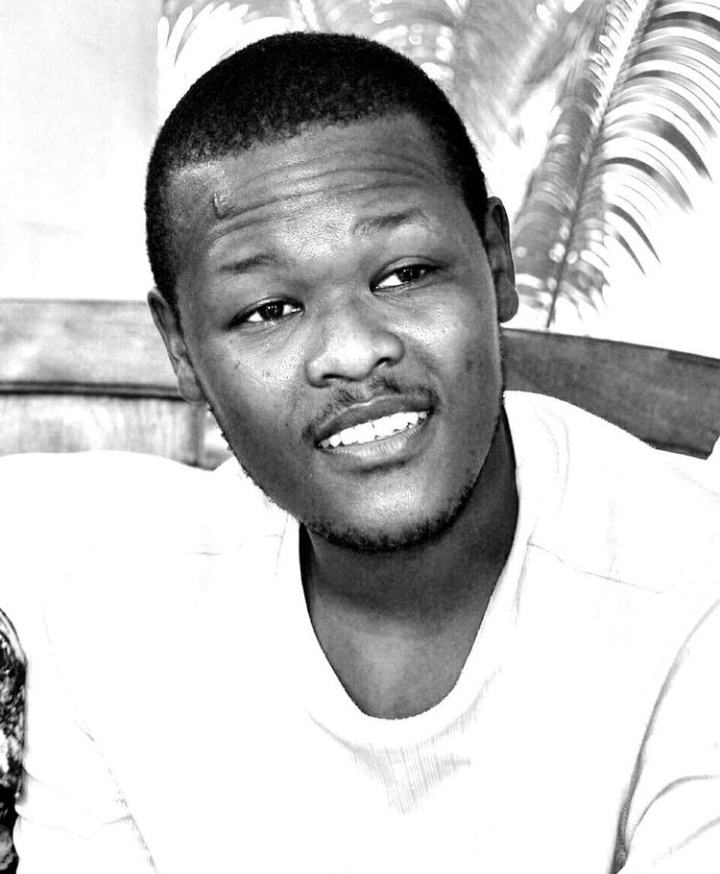 You have covered an array of topics from food security to politics. What is your favorite story you've written and why?
I wrote a story about how mercury was affecting women in one of the gold mining areas in Kenya. The International Pollutants Elimination Network went there and tested for mercury in their systems and found that they had mercury levels five times higher than what the WHO recommended, and they were dying without knowing what was going on. I reported this story, and I found out that it was helping them because for the first time they started to understand that the mercury that they were using to separate gold was what was killing them.
I also did a story on a very basic way of combating climate change that many people did not know could work. There was this guy who researched what trees grow in what parts of the country. He takes seeds and he uses charcoal dust and cassava and rolls them into balls and puts them in the sun to dry. Once they get those balls into small pieces, they give it to the boys who are herding cattle in the fields. After doing that, these boys throw them without knowing that they are planting trees. This concept is called seed-balling.
In 2018, you attended a Thomson Reuters Foundation training on reporting on children in institutional care systems — an opportunity you found on IJNet. How did this improve your reporting skills?
This was the best event I ever attended. I learned a lot. I made contacts that to this day I still connect with. Just last night, I was talking to one of them. We are trying to do a story about slavery and how it affected communities in Kenya and Malawi. 
[The training] improved my skills, and this was my turning point in journalism. After the training, we were offered a grant to investigate child trafficking in Kenya.The story led me to a trafficking ring that I didn't know about. The skills I acquired during the training assisted me in telling this story.
What advice would you give other freelance journalists? 
Before I got paid, I wrote for a full year for a publication in Ireland, and they didn't pay me a dime. What kept me going was knowing that what I was doing was learning. Ever since then, all the experience that I accumulated allowed me to learn from my mistakes and sharpen my skills in journalism. Even though they didn't pay me, they paid me in a way because they would publish me and I would know what to write and what not to write. So it's not always about getting paid, but eventually it will be because we have bills to pay. 
Eventually, your work pays off, and if you're a freelancer it's better because you are able to freely think. Gradually, but surely you will get to a point where you don't have to pitch a story. Editors will be looking to you to do things for them.
---
All photos courtesy of Dominic Kirui.
---