The few stories that mainstream media report on the least-covered parts of the world all too frequently overlook local voices, miss the context, repeat stereotypes and rarely follow up on stories once the major news event is over. With that diagnosis in hand, and with the goal of helping local women to become professional journalists, Cristi Hegranes founded the Global Press Institute 10 years ago.
"We see unique local stories more often than tragedies, as opposed to foreign correspondents who just parachute into the disaster and leave," said Hegranes during the GPI's 10-year anniversary party held in San Francisco on International Women's Day. The event included a photo exhibition with 60 portraits of GPI's women reporters, as well as finished projects from three of its 41 news bureaus: the Democratic Republic of the Congo (DRC), Mexico and Nepal.
"We are looking at stories from a community perspective," Hegranes said. "Our reporters get extraordinary access to ideas and sources because they are in the community and speak the local language."
Since its founding, GPI has trained and employed more than 160 women in 26 countries. It includes a 24-module introductory curriculum that covers everything from interviewing techniques, reporting and writing to photojournalism, video and social media.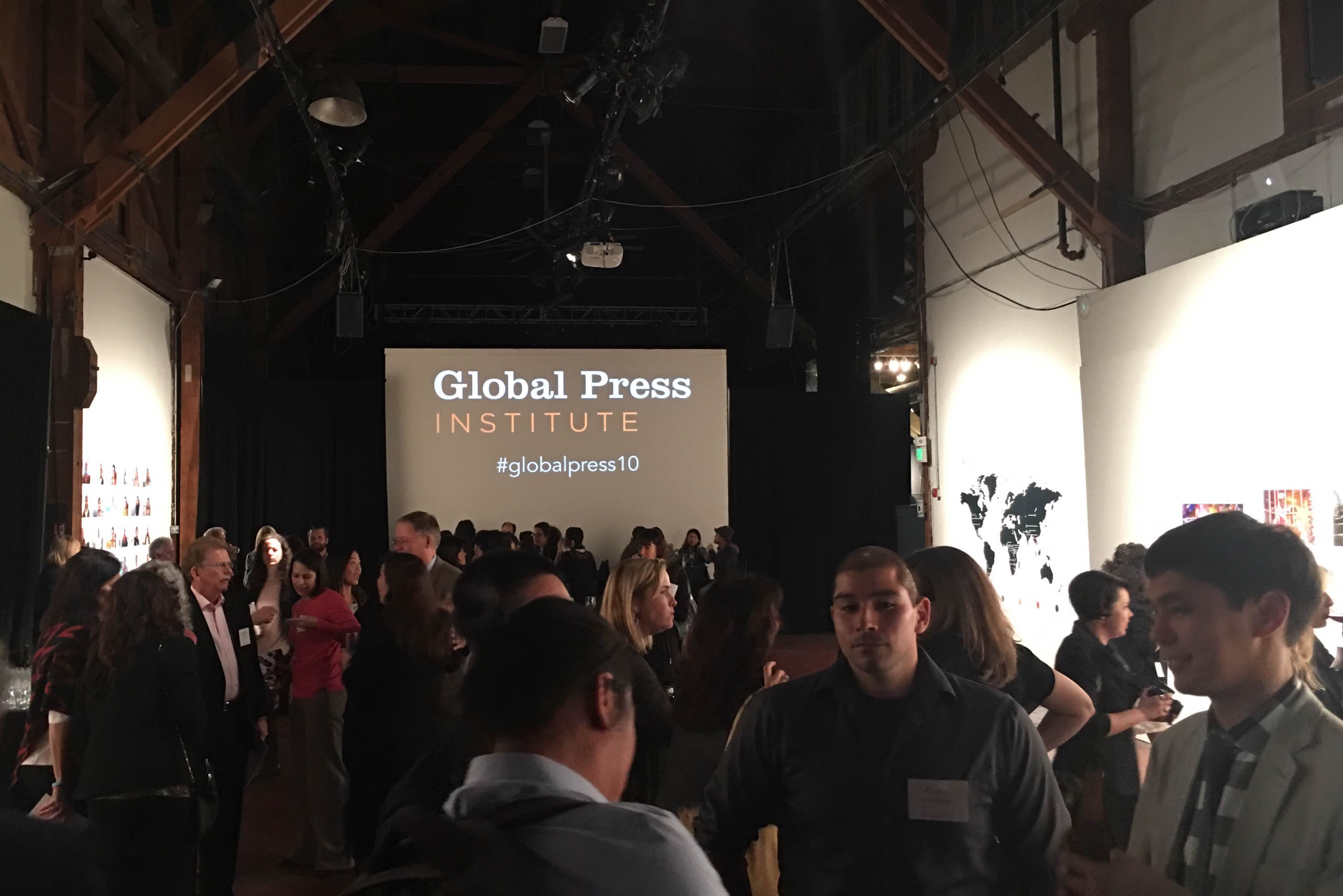 "We teach ethical journalism to produce unbiased and accurate reporting," added Hegranes. "We have five tiers of fact-checking and we are willing to delay a story until it is completely right. In 10 years, we have published just 14 corrections."
Beyond the stereotype
Local reporters in places such as Panajachel in Guatemala, Bukavu in the DRC and Lucknow in India, have established news desks and can earn as much as US$1,000 per month for producing stories. The articles are published in the Global Press Journal, a multilanguage initiative that syndicates content to more than 100 countries in 13 different languages.
"It is impressive how some of these reporters started out learning basics like Microsoft Word, and now they are telling stories you will never read in an American newspaper," said Ivonne Jeannot Laens, an Argentine editor who was recently named GPI global training coordinator.
According to its internal research, less than 2 percent of sources in international media are non-English-speaking female citizens. As part of their training, women journalists receive cameras and digital recorders to capture those unheard voices that rarely appear in the media.
"In Argentina, it was always scary to enter a villa [shanty town]. It was even difficult for an ambulance to get there. Now we have local voices telling what is really like living there beyond the stereotype," Jeannot Laens added.
If there is a place in the world where the storytelling is repetitive, it's Africa, said Wairimu Michengi, GPI's regional editor for Africa. The DRC, for instance, is often described as the rape capital of the world or a place consumed by violence and political chaos.
"That is where media get it wrong," Michengi said. "Even if we want to get the stories out there fast and furious for the digital revolution, we should focus on getting them right, because the damages of inaccuracy are sometimes never healed."
Michengi is based in Nairobi, Kenya, where she has built a trusted network of sources who speak her language and don't see her as a foreigner "surprised" by their daily lives.
"I have the social and political context to understand their battles and most important their humanity," she said. As a result, Michengi has written investigative stories such as one about a Kenyan smuggler who helped illegal immigrants into Europe, as well as a portrait of a cleric who welcomes LGBT people into his church.
"Journalism is hard work"
To address hostile media environments, reporters take safety training courses and create risk management plans. However, another challenge these reporters face is the boom of citizen journalism.
"We understand that it often comes from an activist point of view, so a lot of their stories don't have [editorial] balance," said Manori Wijesekera, a regional editor in Asia, based in Sri Lanka. "Because of the type of stories we cover, we have to say no to that kind of journalism. It is like saying citizen doctors: not everyone is going to enter an operation room. Journalism is hard work, you have to study."
Wijesekera recalled fact-checking a story from a citizen journalist that stated about 7 million girls in India were in forced labor. The article cited a 2013 UNICEF report, making its statistic looks as if it were from 2015, when in reality, that number came from a 2002 International Labor Organization study. "Sometimes even information that sounds like really strong data has to be verified with sources on the ground," she explained.
"Asia is a complex and changing place, as well as the rest of the places we cover," she added. "Our stories are reaching a global audience, even fighting gender and moral rules — that is the value of what we do."
Main image and secondary image taken by Jenny Manrique.