Back in May, when the COVID-19 pandemic was gaining strength and spreading worldwide, we took a look at the high toll on journalists in the crisis. Like health professionals, caregivers, and other essential workers, journalists face heightened risks as they pursue stories on the pandemic. 
We came across the Geneva-based Press Emblem Campaign (PEC), a nonprofit focused on press freedom and journalist safety, which was attempting to track confirmed COVID-19-related deaths among journalists globally. By May 5, the PEC had recorded 64 deaths in 24 countries, a number it said was almost certainly an undercount. We checked back with the PEC this week to see its latest data. 
The numbers are rather grim: As of November 15, the toll had risen to at least 462 journalists lost to COVID-19, from 56 countries — a more than seven-fold increase. Since that time, the number of total worldwide pandemic deaths has risen five-fold, according to the Johns Hopkins Coronavirus Resource Center.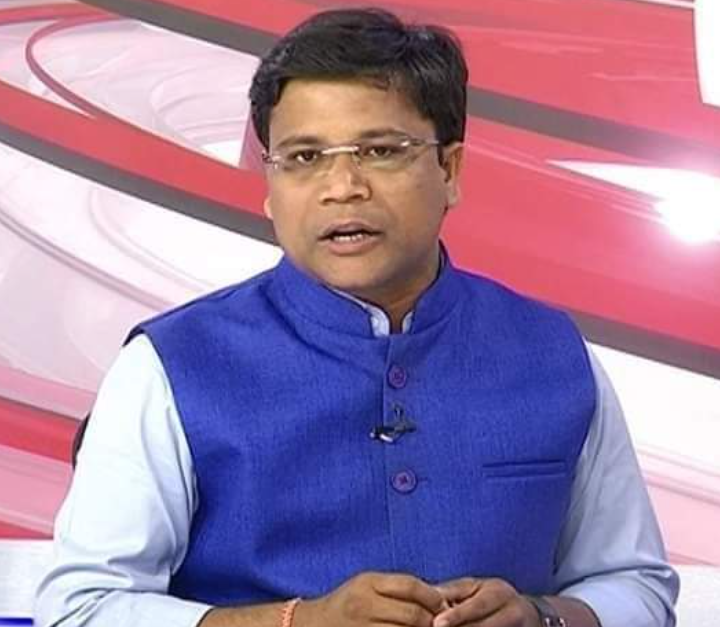 Latin American countries account for more than half the tally of journalist deaths, with a recent surge striking India and Bangladesh.
Meanwhile, the PEC has found that most recent deaths involve reporters under the age of 60. One journalism group in Bangladesh told GIJN that an increasing fear of layoffs has meant that many reporters are taking additional infection risks, including congregating in newsrooms that have not been altered for social distancing.
In an interview with GIJN, Blaise Lempen, PEC secretary general, said the true tally was likely much higher than 462, as researchers were limited to cases officially confirmed to be virus-related, through testing or certification.
Their count shows that Peru's journalism community has been the hardest hit, with 93 reporter deaths, followed by India with 47, Ecuador with 41, and Brazil with 36. 
"By region, Latin America leads by far with more than half of the victims, or 251 deaths," said Lempen. "Thousands of reporters have been infected with the virus, and the death of more than 450 media workers over a period of months is an unprecedented loss for the profession."
"We fear a hundred more victims by the end of the year," Lempen added. "But in some countries, like in Europe, journalists have now learned to take essential precautions such as wearing a mask, keeping a distance, avoiding direct contacts and travel, and we have seen a decrease in casualties among them."
One journalism group in Bangladesh — Our Media, Our Rights — is regularly updating a count of COVID-19 cases among reporters on this social media dashboard.
Lempen said India and Bangladesh had suffered a sharp increase in reporter deaths in the past few months compared to the first half of the pandemic, but noted that mortality rates remained far worse in several Latin American countries, given their smaller population sizes compared to India and Bangladesh.
"What surprises me is that, contrary to common belief, many journalists have died relatively young," he said. "Since early October, more than half of these journalists were under 60 — in their 40s or 50s — according to our count. It is always difficult to know the origin of the infection, but many have been infected at work."
Individual profiles on the Poynter Institute's tribute page underscore the youthfulness of many recent journalist victims.
The PEC has recorded 35 reporter deaths in Bangladesh. In addition, the Dhaka-based journalism group Our Media, Our Rights, has counted 1,010 COVID-19 infections from 191 media houses in Bangladesh, as well as 942 recoveries.  
"I knew many of the journalists who have died," says Ahammad Foyez, who is the coordinator of Our Media, Our Rights and a senior staff correspondent for the Dhaka newspaper New Age.
Foyez is concerned that mounting economic pressures — including the fear of layoffs — are forcing staff reporters to take greater infection risks both in the field and within newsrooms.
"A large number of journalists are attending their offices to secure their jobs, as a huge number of media workers have lost their jobs during the pandemic," he said. "Some are doing office work even when colleagues there are positive for COVID-19. Media houses should make guidelines immediately on how they cover events and the seating arrangements within the offices."
"All of these are tragic," Lempen said of the human toll, but he pointed to the death of Bolivian TV presenter Marcos Montero on September 30 as symbolic of the loss the industry has suffered.
After his diagnosis on May 25, Bolivian journalists rallied with public appeals for plasma for Montero. "He died after a four-month struggle with the virus," Lempen said.
Making matters worse is the attitude of certain political leaders, he added,  singling out the presidents of Brazil and the United States: "I personally regret that political leaders like Donald Trump or Jair Bolsonaro are so oblivious that they endanger the journalists they speak to."
---
This article was originally published by the Global Investigative Journalism Network (GIJN). It was republished with permission.
Rowan Philp is a reporter for GIJN. Rowan was formerly chief reporter for South Africa's Sunday Times. As a foreign correspondent, he has reported on news, politics, corruption, and conflict from more than two dozen countries around the world.