When Russia launched its full-scale invasion of Ukraine in late February, 34-year-old Newsweek journalist Agnieszka Żądło felt jolted awake. She was in a state of disbelief, and restless, unable to concentrate on anything outside the news about the war.
Based in Warsaw, Poland, Żądło cut her vacation short to travel to the country's border with Ukraine. The Polish border cities of Hrubieszów, Korczowa, Medyka, Przemyśl and Ustrzyki Dolne had reserved all housing rentals for refugees only, so she and other media workers were scrambling to find available, affordable hotels further out.
"The mood at the Ukrainian border was different from what I experienced, only a few months ago, at the Belarusian border," said Żądło, referring to her reporting on the refugee crisis along the Belarus-Poland border last year when Polish authorities were not so welcoming. "[With the Ukraine refugee crisis there is] no censorship, no state of emergency. The security and police were compassionate, helping carry the belongings of refugee women and children in their arms."
Since the war broke out, more than 4 million Ukrainians have fled their country, nearly 2.5 million of whom have arrived in Poland. Journalists — local Ukrainian and foreign correspondents alike — have risked their lives to report on the refugee crisis and the many other aspects of Russia's invasion.
Before Żądło left for Ukraine, Newsweek gave her a safety training, and equipped her with a helmet, bulletproof vest and GPS. On her first day in Lviv, in western Ukraine, she wore the bulletproof vest, despite how uncomfortable it was. The next day, she covered it with a winter jacket. She didn't want to frighten displaced people arriving in droves from the depths of Ukraine.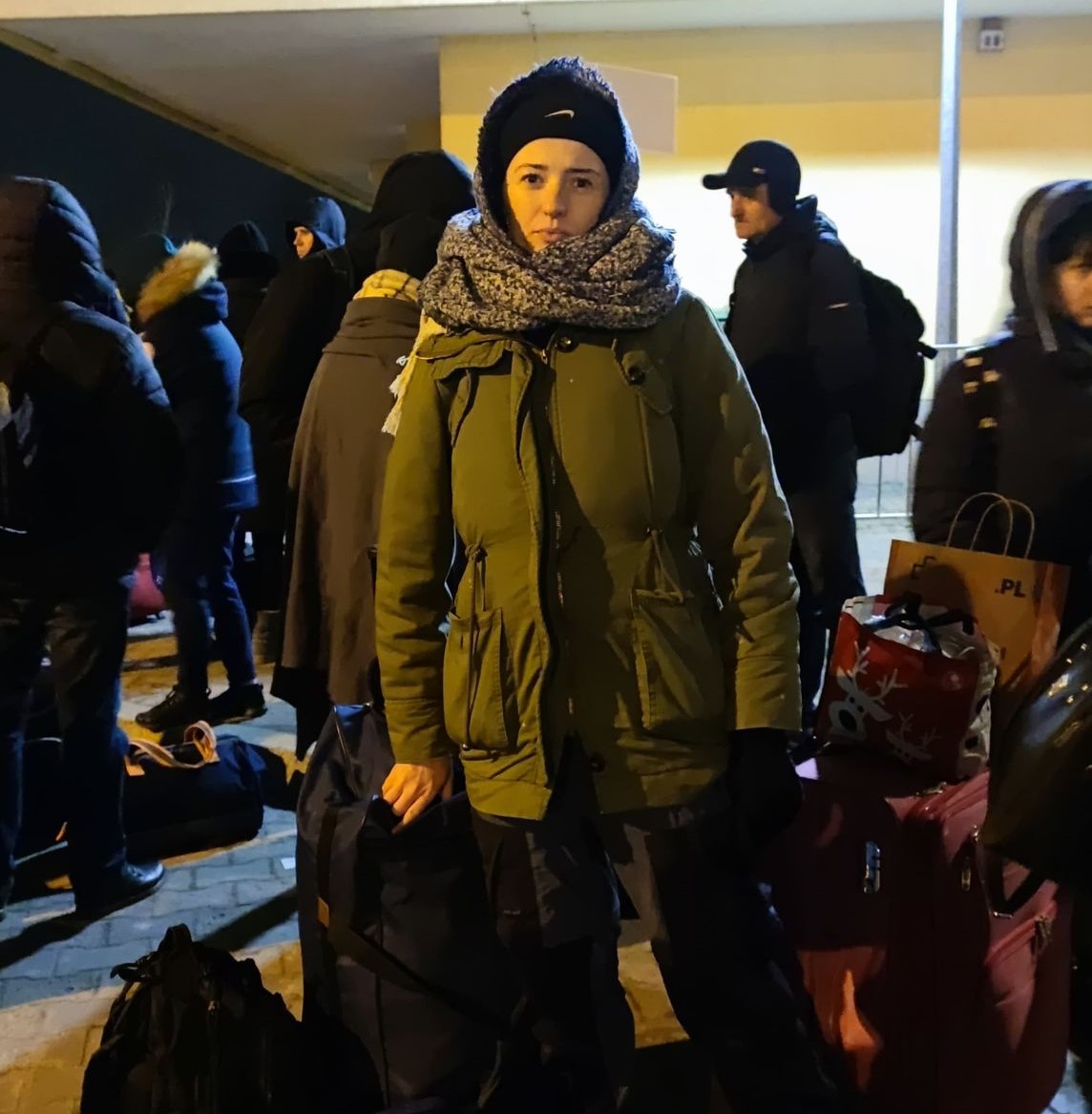 "When I arrived in Lviv, there was already a curfew and no accommodation; the first night, I had no choice but to sleep on the cold train station floor," said Żądło. "There were alarms several times a day, but nobody ran to shelters, unlike in other parts of Ukraine where cities are bombarded."
Żądło has since returned from her reporting trip and is now on holiday in Mazury, Poland. Away from the conflict, she is coming down from the adrenaline, trying to stop stress-eating sweets. She puts Netflix on, but instead of a lighthearted distraction she navigates to "How to become a Tyrant."
She is close to tears when she recalls the images and conversations she had with refugee women and children just days earlier. Fortunately for Żądło, her workplace covers the cost of regular psychotherapy.
She thinks back on her most recent reporting trip, which included helping journalists from Taiwan enter Ukraine for their reporting.
"I was to meet Taiwanese journalists and take them to Lviv. They came to Poland to cover the refugee crisis and wanted to enter Ukraine to write about the war. I was fixing for them," she recalled. "There was an explosion in Jaworów, 25 kilometers from the Polish border. I thought this was an excuse not to go because I didn't have the strength anymore, and I was too afraid."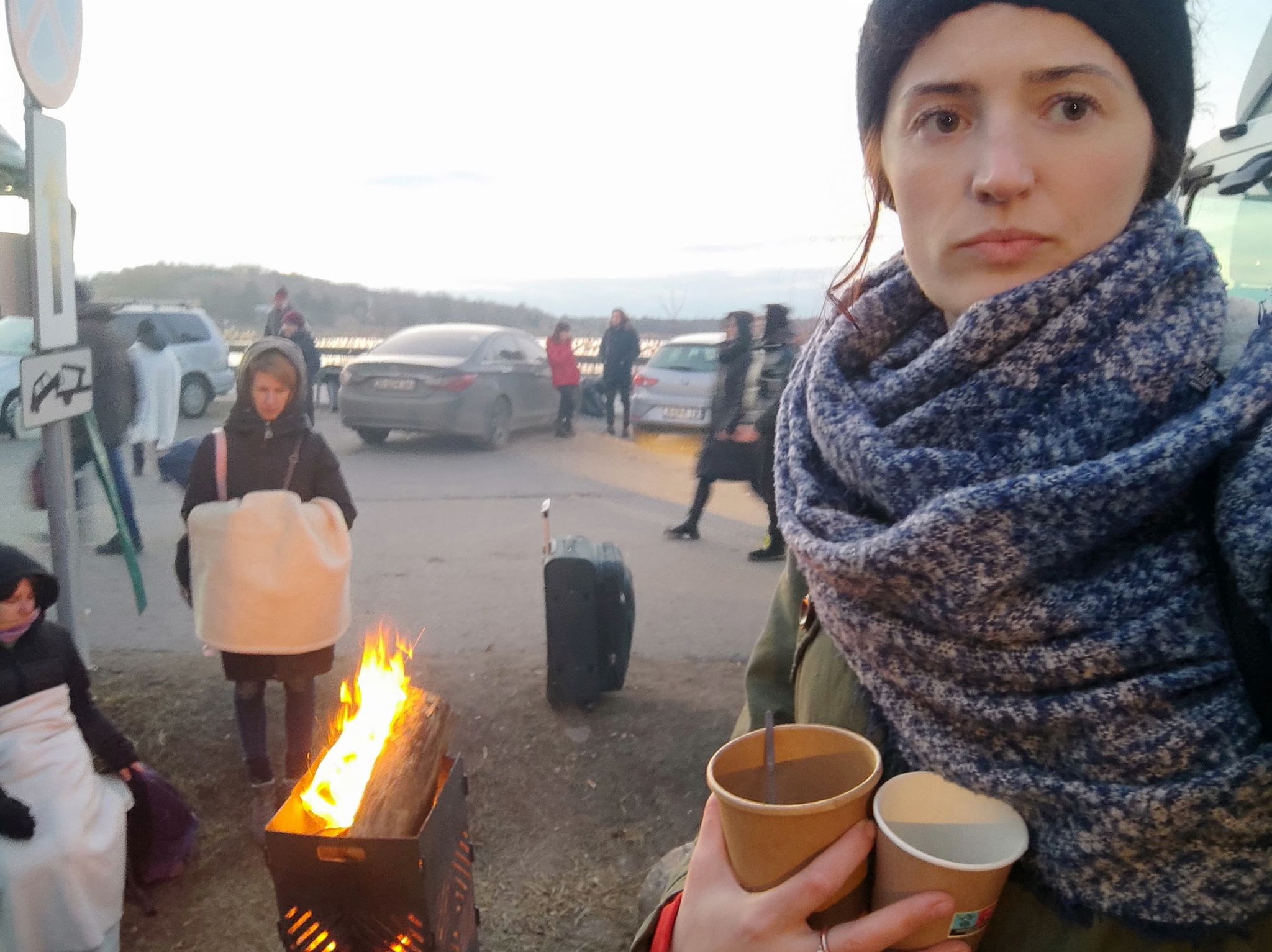 Throughout, family is top of mind for Żądło. Especially when it comes to explaining the danger to her young son.
"My son is 11 years old," she said. "Whether I am in Polish Przemyśl or Ukrainian Lviv, it makes no difference to him; in his mind, I am at war, and he is angry. I tell him that this is a critical moment in the history of the world and I need to be there, this job is my passion, but he only asks: 'Mom, can't others go?'"
Żądło suggests her son be proactive, and offer a helping hand. "Humanitarian aid helps with emotions, so I directed him to cook some pancakes and take them to the Warsaw Central train station, where there are many displaced Ukrainian kids who love sweets," she said.  
"Polish journalists always try to help," Żądło noted about what she witnessed at the border. "You have a place in the car, so you deliver food and medicine from aid groups." 
The journalists from Taiwan asked her: "Why did the Poles rush to help so much?" Indeed, one reason is the fear that this war may also happen to us.
Helping refugees, outside of reporting
Kamil Bałuk is a 34-year-old freelance journalist from Warsaw, feature story writer, podcaster, and the author of non-fiction books. The father of a 3-year-old daughter and a 9-month-old son, he's a feature story writer, podcast producer, and the author of non-fiction books. 
When Russia invaded Ukraine, suddenly the book project he had been working on, about contemporary Netherlands, felt inconsequential. He wanted to do something, but what? He doesn't speak Russian or Ukrainian, and isn't familiar with the history and issues of the two countries. Unlike many Poles who have taken in refugees under their roofs, he couldn't assist as his apartment is small and his kids have some health issues. 
Bałuk had time on his hands, however, and a car with kids' seats. He called a volunteer group, Zasoby, and signed up for driver duty, to take refugees arriving at the train station to their hosts' apartments. "These women and children prefer female drivers; unfortunately, most drivers are male. To reduce their fear, I show them a photo with my wife and children at the pool, where I look cheerful and harmless."
Bałuk began to calm after his first two shifts, he remembers. "For the first time in my working life, I don't want to act like a journalist," he said. "If the refugees in my car are silent, I am quiet too." 
He has witnessed the toll of the war up close through this volunteer work. "Once, I asked a mother and her teenage daughter where they came from, and they said Kharkiv. That day, Kharkiv was heavily shelled, so what to ask next? Every question would seem stupid," he thought. "It was midnight, and this woman suddenly said she didn't believe she was in Warsaw. In the driver's mirror, I could see a tear run down her cheek, but the next second she put on the face of a strong, well-to-do woman from a big city." 
---
Main image courtesy of Agnieszka Żądło.
---