IJNet's parent organization, ICFJ, partnered with the Facebook Journalism Project on its U.S. Local News Accelerator, a digital storytelling program that provides coaching by news industry veterans. NBCLX was a participant of the program in 2020. 
---
COVID-19 has forced newsrooms to either innovate, or be left behind. 
At NBCLX, digital teams had to pivot to find a way to carry out their work amid restrictions on in-person reporting. With a bit of creativity, however, they discovered new forms of storytelling that would spotlight their communities' resilience.
NBC and Telemundo owned stations' new network, NBCLX debuted on TV and streaming last June with a goal to attract younger news consumers. Last summer and fall they collaborated with local NBC-owned stations to produce a six-part series called Rebound about local businesses during COVID-19. They provided their reporting subjects with easy-to-use video equipment to film their daily activities as they navigated the economic fallout from the pandemic. 
"It's just like a GoPro," said NBC owned stations group Director of Digital Video Jeremy Berg, about the OSMO pocket cameras subjects used to film themselves. "It's about as easy as you can get besides your iPhone, and frankly we did have some people just use their iPhone and send footage that way, too." You can always buy attachments for the handheld camera, too, like tripods or a selfie stick to enhance its functionality, he added.
Rebound followed restaurants, bookstores, dog care centers and more in six major cities across the country: Miami, New York, Boston, Philadelphia, Chicago and Los Angeles. The series captures the experiences of these local businesses under broad themes, like "Walking Into The Dark Together" and "Figuring It Out As We Go" — both titles of individual episodes.
In Miami, for example, NBC 6 Digital Video Producer Selima Hussain followed an athletic training program for kids, called Next Step Training. "When I spoke to the owner, he was super passionate about making sure that the kids still had an outlet while COVID was going on," said Hussain. The unique safety concerns the sports training program was navigating also factored into the decision to feature them. "When you're talking about contact sports, you have to change how things work because you can't really get too close to another student or another kid," Hussain added.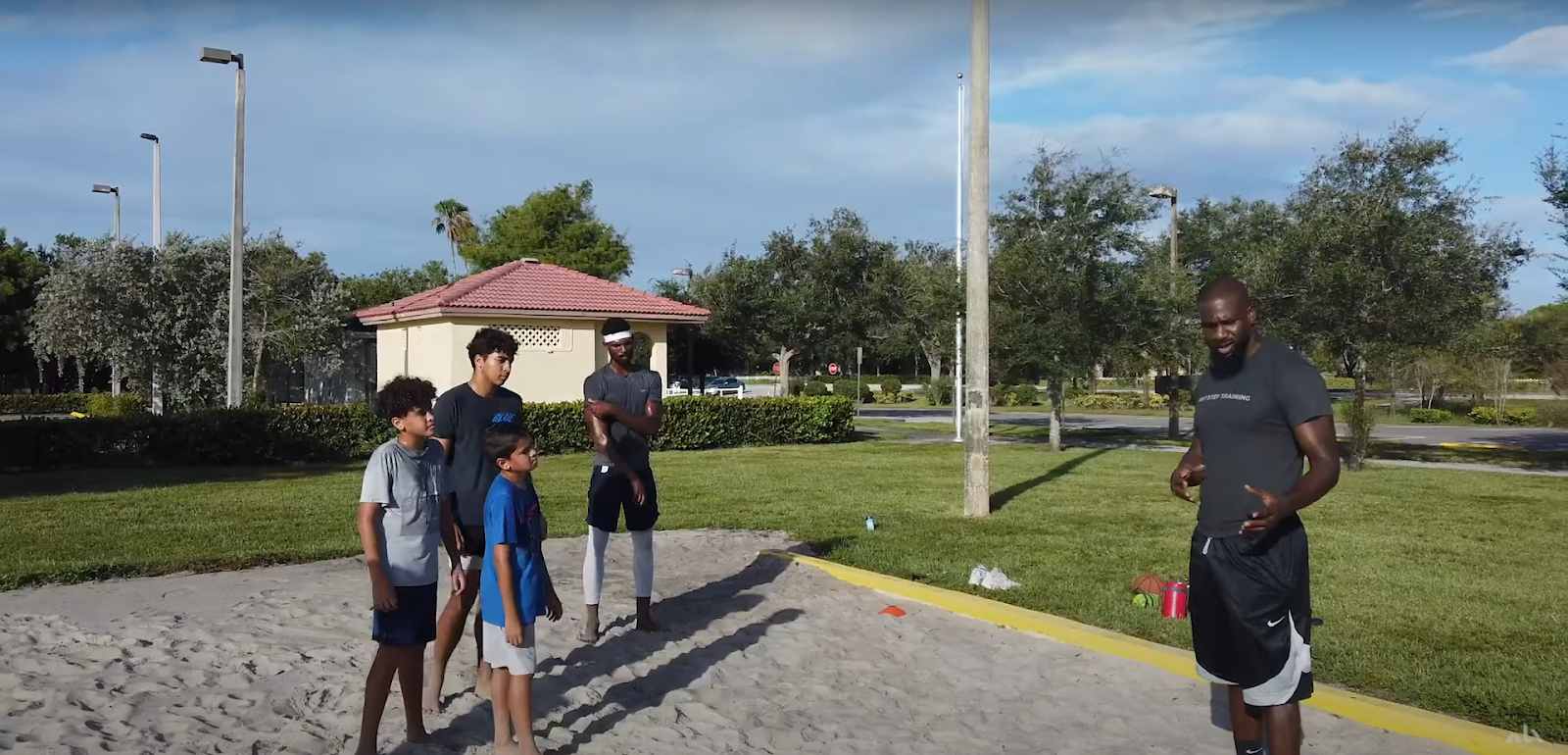 The subject-led filming proved not just necessary due to COVID restrictions — it also engaged viewers. It's an approach that may even have a role to play in a post-pandemic world. "Filmmaking is an evolving language. Some things stick and others fade away. I think it will become another means of expression in our toolkit," said documentary filmmaker Shira Pinson, who mentored the digital team during their participation in an ICFJ-Facebook Journalism Project video accelerator last year. 
"Having said that," she added, "there's nothing like face-to-face communication and I think, over time, people will miss the well-composed, well-lit, and well-recorded footage. It's not about replacing them — you're complementing them."
The NBCLX digital team packaged their footage into 30-minute episodes to stream on NBCLX, and into shorter 15-minute episodes for YouTube and Facebook. Local NBC station teams restructured the episodes into even shorter clips to incorporate in their local newscasts. "We made something that was used everywhere," said Berg. "It was multipurpose and cut a million different ways."
The versatility of the footage allowed teams to compare how the series performed on the different platforms, offering valuable insight for future content strategy. "What was really encouraging was on our [NBC owned stations' websites and apps], the average watch time was almost six and a half minutes per episode. To get them engaged for six and a half minutes on a 15-minute thing is pretty good," said Berg. 
Success on Facebook, meanwhile, proved more elusive. "I think we could have done better," said Berg, speculating that the videos posted to Facebook were perhaps too long for viewers. "We struggled to figure it out. Besides showing stuff blowing up or people screaming and yelling — what does that audience want? It's still a question mark for me."
Four of the six businesses Rebound featured in their first season were Black-owned. They were the series' most compelling, said Berg and Hussain, as they were also navigating the racial unrest that hit a boiling point last summer. "One of our businesses in Philadelphia, Harriett's book shop, had to deal with racist threats and crazy stuff happening during the pandemic," said Berg. "These are important stories in our communities and they're important across the whole country."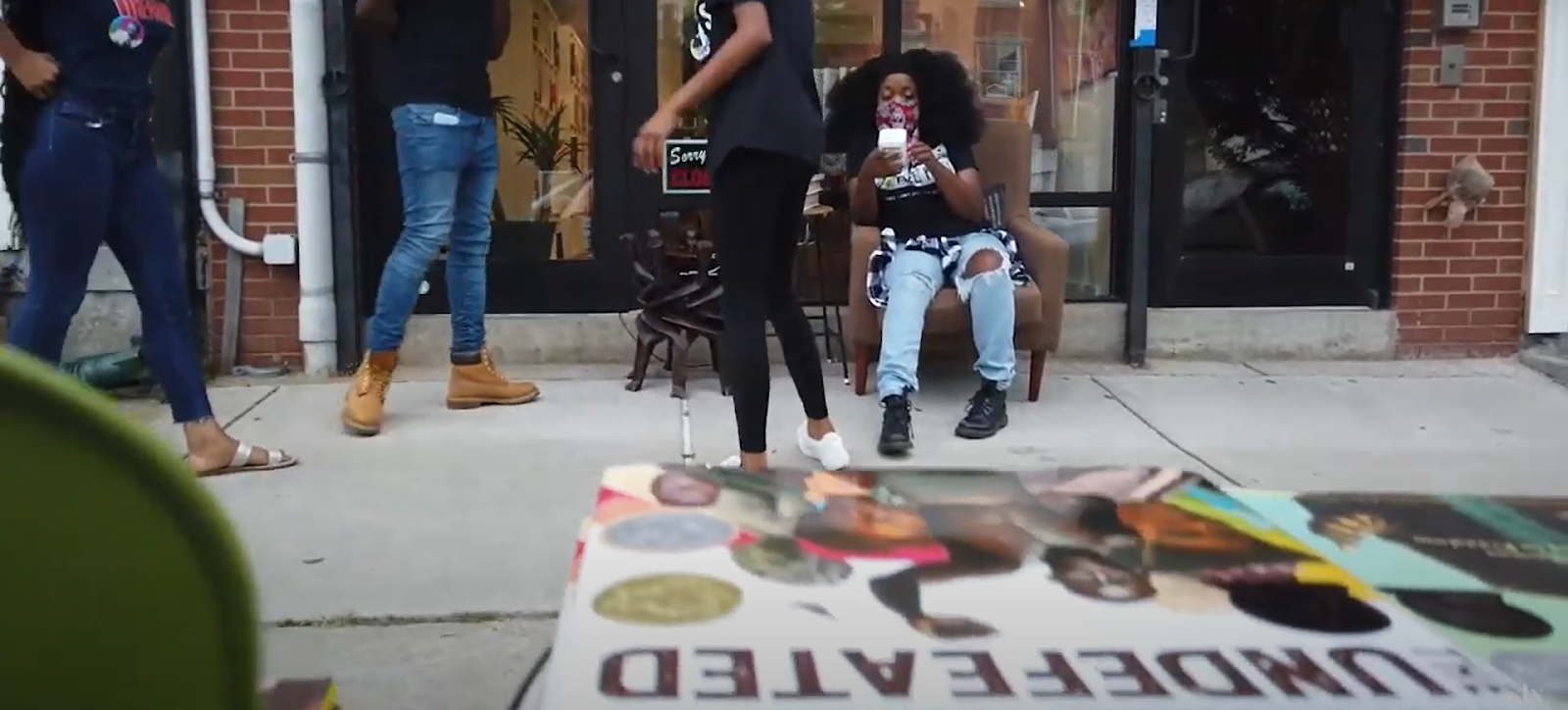 NBCLX has already started on a second season of Rebound. They will feature only Black-owned businesses and will modify their rollout of the series, as well. Rather than combining three businesses into one episode, they'll give each city its own segment, and air them on streaming and TV news every other day. 
For Berg and Hussain, season one of Rebound has further equipped the NBC owned stations' digital teams with tools to navigate a still-raging pandemic. "This was a great opportunity for some of the digital teams to get a chance at producing something on their own, and not just work with their broadcast parts of the newsroom," said Berg. "Our goal was not just to make content. Our goal also was to empower, teach and, frankly, let our digital teams know what they're capable of."
The disruption caused by COVID-19 hasn't ended with the turning of the calendar year. As 2021 gets going, novel challenges will present themselves for reporters who will need to innovate their way through them.
"COVID-19 has been a massive challenge, but it's also been an opportunity to reflect and to try new things," said Pinson. "There's so much amazing technology we can use these days, it's insane. But the biggest asset we have is our creativity."
---
David Maas is the director of IJNet.
Main image CC-licensed by Unsplash via Jakob Owens.
---