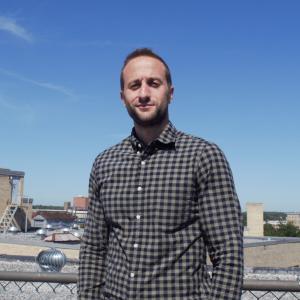 IJNet Director
David Maas
David Maas is the director of IJNet, ICFJ's website that delivers the latest on global media innovation, news apps and tools, and professional opportunities in eight languages. He manages a team of editors, writers and translators based around the world.
Before joining ICFJ, Maas covered local politics as a reporter and deputy editor at AL DÍA, a bilingual, Spanish-English news outlet in Philadelphia. He also previously worked as a journalist in Medellin, Colombia, for the English-language news site, Colombia Reports where he covered political developments in the wake of the country's landmark peace deal in 2016 with the FARC rebel group.
Prior to pursuing opportunities as a journalist, Maas spent the better part of four years managing USAID projects primarily across Central and South America for the federal contractor, Management Systems International.
Originally from Philadelphia, Maas graduated from Tufts University in 2012 with a B.A. in international relations. In 2018, he earned an M.A. in investigative journalism from City, University of London. He is a native English speaker, with professional fluency in Spanish and proficiency in Russian.