In the first of a two-part series, Luba Kassova shares the perspectives of three prominent women journalists in Ukraine on their experiences of the current war. Based on interviews with Nataliya Gumenyuk, a Ukrainian journalist specializing in foreign affairs and conflict reporting who writes for the Guardian, The Washington Post, The New York Times and other international news publications, and is a co-founder of the Public Interest Journalism Lab; Angelina Kariakina, fellow co-founder of the Public Interest Journalism Lab, and head of news at Suspilne Ukraine's public broadcasting company; and Iryna Slavinska: an executive producer and presenter for Radio Culture at Suspilne.
---
"I understand that my life as a radio presenter on Ukrainian radio is nowhere near as dangerous as that of war reporters and other colleagues in the field. I am, however, conscious of Russia targeting radio and TV towers. The cases of Kherson, Mykolaiv, and other cities show very clearly that the occupiers are targeting journalists, especially Suspilne Public Broadcasting. There are places without internet — some people only have access to FM or AM radio to stay informed. Russia wants to mute our radio broadcasting." 

- Iryna Slavinska reflects on feeling unsafe, just days before a Russian rocket strike kills Radio Liberty reporter Vira Hyrych at her home in Kyiv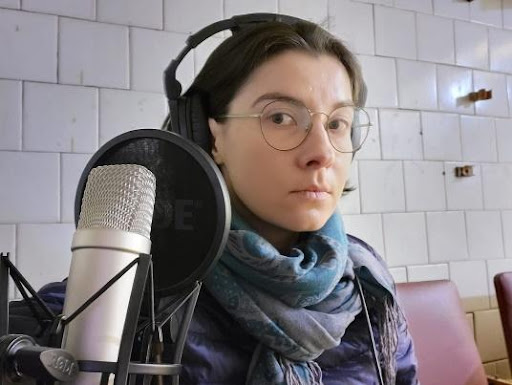 In the more than three months since Russia launched its full scale invasion of Ukraine eight journalists have been killed while on the job. Another 15 have been killed as combatants or through shelling. Three times more journalists have been killed per month on the job during the war in Ukraine than in any other conflict today, including those in Syria and Yemen, and the recent war in Afghanistan. Two of the journalists killed in the line of duty in Ukraine have been women. 
As Russia's war on Ukraine rages on, women once again find themselves missing from news coverage. Fewer than one in four voices featured in reporting on the invasion belong to women, according to a recent evaluation of online news about the war in Ukraine. Moreover, war coverage of women was often found to portray them mostly as victims, masking their resilience.  
I spoke with three Ukrainian women journalists about their work and life during the war, how they cope with the omnipresent danger, and what helps them keep going each day. Unaccustomed to being part of the story, these journalists describe the extraordinary physical and mental pressures they face in a most understated manner.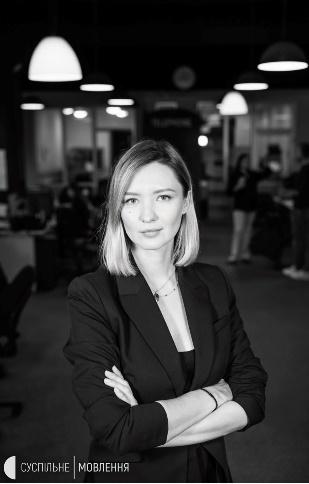 Beware the war's extreme physical toll
Angelina Kariakina described to me the strain on the body of being constantly in a state of high alert. She judges herself to have become much more decisive, impatient even, amid the circumstances: "You need to move, move, move all the time. People who take their time drive you crazy. Your body has become stiff. Your shoulders feel like they are made of stone because your muscles are tense all the time."
Nataliya Gumenyuk painted a vivid picture of the exhaustion of being a Ukrainian war journalist, reporting on a story that doesn't just affect others but is their own, too. "For any foreign reporter it's a job, a tiring job and one they are great at. But we are doing the job which is simultaneously connected to everything in our lives. It's really physically exhausting. A lot of the resilience comes from how you learn to preserve your physical resources," she said.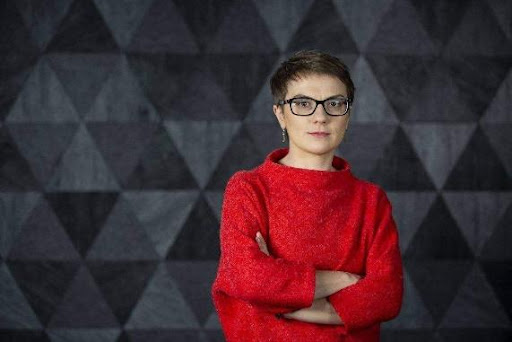 To conserve her energy and cope with the pressure and constant requests from everyone around her, Gumenyuk has set clear boundaries, focusing just on her journalistic work and redirecting the frequent requests for humanitarian aid to others.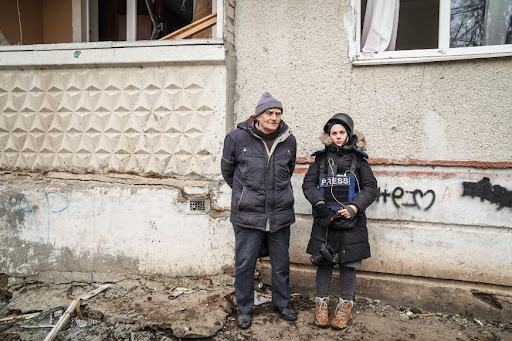 Coping with the loss of normality
"It would be unfair for me to say that I have lost something, because I haven't so far. But we lost the whole world, the whole peaceful world," said Kariakina, poignantly summarizing the enormous sense of loss Ukraine is experiencing. Sorrow fills the space between us. 
She recalled the emotion she felt, forced to "shut down the lights and servers" before locking up Suspilne's brand new newsroom. Then as now, the grief for normality can be overwhelming. To cope, she locks away any deep reflections about pre-war life. 
Kariakina recently returned to her flat in a high-rise building to change out of the hoodies she'd been wearing for weeks into a different outfit, in advance of interviewing Ukrainian President Volodymyr Zelensky. "That moment when you open the wardrobe, and you go deep into your peaceful life is too hard because it gives you a false sense that everything is okay. It's better not to do it because it is difficult to put yourself back together," she said. 
Kariakina closed the wardrobe, doesn't listen to her music playlists, and doesn't watch her favorite episodes of The Office to unwind anymore. Neither do her colleagues on the frontline.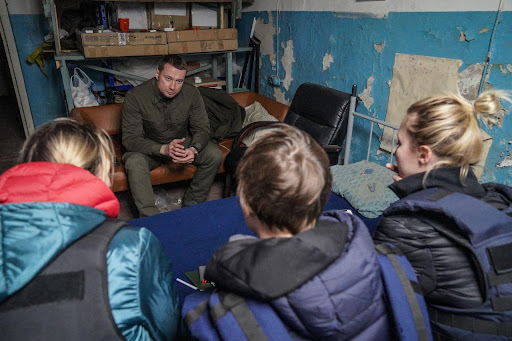 Empowerment amid the destruction
Living with this grief and the unrelenting stress of reporting on a war that shows no sign of concluding, Gumenyuk and Kariakina nevertheless are both conscious of the empowerment that comes with their journalism. They report important stories that have an impact nationally and internationally, and they consider themselves fortunate to be able to tell them. The Public Interest Journalism Lab, which the two co-founded, last week won a Democracy Award from the National Endowment for Democracy for their work documenting Russian war crimes in Sumy, Kharkiv, Chernihiv, Bucha, Donbas, Kherson region.
"I think we are in a good position as reporters, we can do a lot to tell the story. We have some power," reflected Gumenyuk. "It is up to us to influence those in power." 
---
Photo by Mathias Reding via Pexels.
---