When Christo Grozev, executive director of Bellingcat, saw that Russia was claiming its missiles were striking only military targets in Ukraine, he knew he had to go beyond just proving that was not true.
Grozev wanted to also reveal the individuals who were behind the strikes hitting schools, hospitals and other civilian targets, and to show whether those targets were accidental or intentional.
Grozev and Bellingcat, winners of ICFJ's 2022 Innovation in International Reporting Award, have demonstrated a unique ability to dig up information Russian President Vladimir Putin and the Kremlin would prefer to keep hidden. Bellingcat is an investigative journalism group that specializes in using open-source intelligence and networks of professional and citizen journalists to expose the truth about war, human rights abuses and the criminal underworld.
Grozev and his team had previously revealed who was behind the poisonings of opposition leader Alexei Navalny in Russia, and double-agent Sergei Skripal and his daughter in the U.K. They uncovered evidence that identified senior Russian officers complicit with the downing of Malaysia Airlines Flight 17 over Ukrainian airspace in 2014. (In November, a Dutch court convicted two Russians and one Ukrainian tied to the Russian military of murder in the disaster, relying in part on Bellingcat's work.)
In 2022, much of Grozev's work centered on revealing Russian war crimes in Ukraine, not only to bring the atrocities to the public's attention but also to gather information for future prosecution, holding to the rigorous standards required by international criminal courts.
Grozev said it took six months for Bellingcat and its partners, The Insider and Der Spiegel, to produce a story uncovering who was behind the attacks that have killed hundreds of Ukrainian civilians. First, the team dug into data of thousands of graduates of rocket science schools of the Russian military, and found likely candidates for the jobs of programming the routes of Russian missiles.
They then bought telephone records from the Russian gray and black markets — a controversial tactic that Bellingcat has always been transparent about using because it is otherwise impossible to get information from Russia. Those records exposed "a constellation of people who communicate with each other exactly moments before the mass missile launches," Grozev said. Finally, Bellingcat proved it has the right people by contacting and getting confirmation from some of the programmers.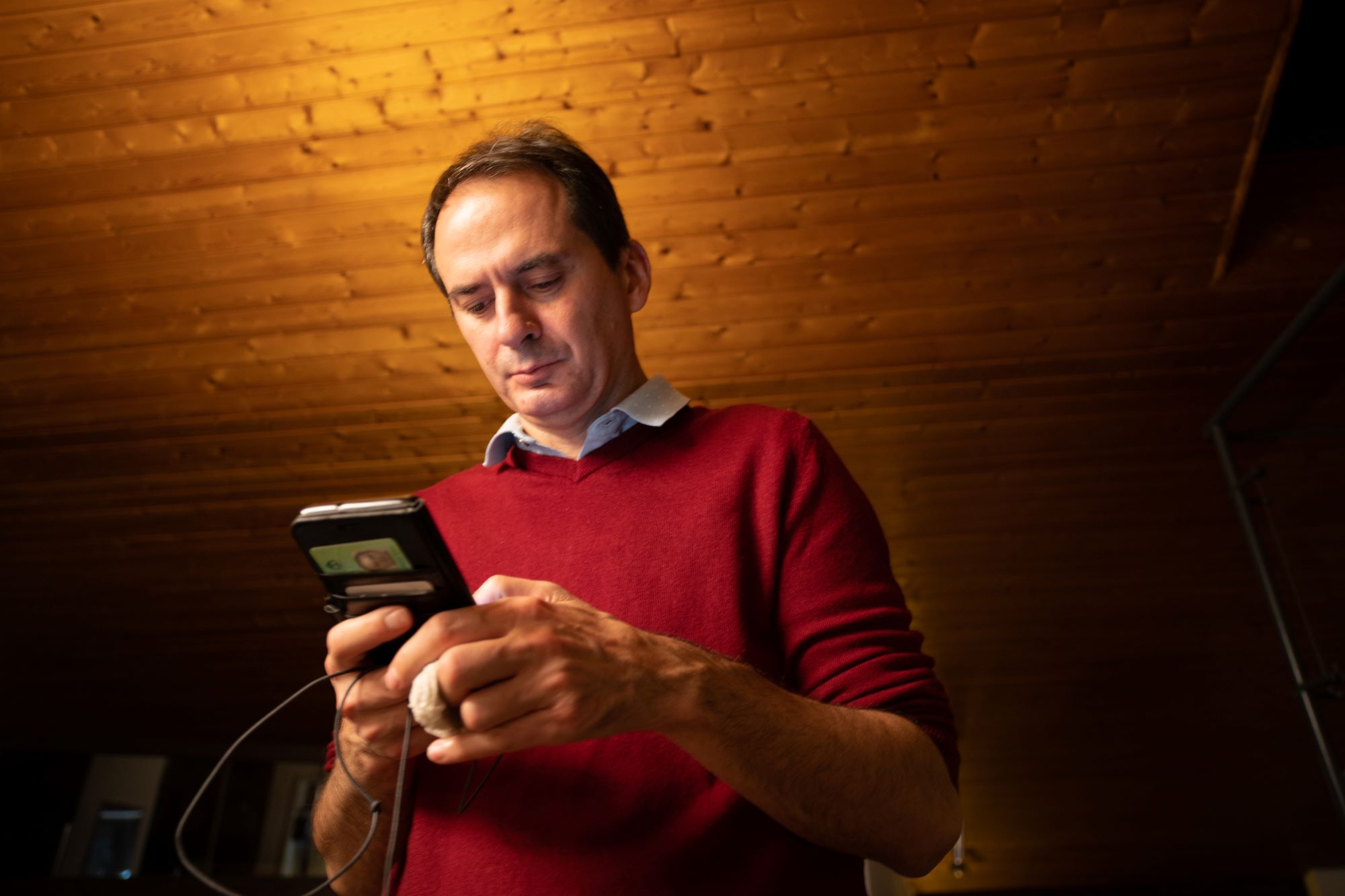 "We ID'd about 30 IT people who program the routes of Russian missiles," Grozev said. "We found that they are working in a very casual manner. It's a 9-5 job, and they do other things while they're programming missile routes, such as going on dating sites, selling cars, buying coins."
The result, Grozev said, is "total imprecision" in the missile strikes. Missing targets could be a good thing for Ukraine, he said, "but sometimes missing the target means hitting a kindergarten."
Grozev also had to become an expert on Russian missiles. Missiles of the type used in Ukraine should be missing their targets by three to five meters, he said, but they were so poorly designed and built that they usually missed by 10 times that distance. It is, he said, "the kind of imprecision that makes their cars among the worst in the world."
So, are the vast number of civilian casualties in Ukraine simply the result of mistakes? Hardly, Grozev said: "Each imprecision is not punished, it's kind of tolerated – which means it's encouraged."
At the same time that Bellingcat produces investigative stories like this one, another team carefully documents war crimes. The team tracking war crimes is kept separate from the team producing stories so that the documentation work is not "contaminated by bias." 
This team of 15 is agnostic about which side commits the crimes, Grozev said. They focus on "vetting, validating and verifying" open source images and videos, and they contact sources on the ground to get unimpeachable metadata about the crimes. They usually can identify which side owned the missile that was used, and they look at other factors such as the angle of attack to show where a missile came from. Bellingcat has validated 1,791 incidents of civilian harm in Ukraine — each ranging from 1 to 1,000 victims.
The difference between Bellingcat and others who document war crimes is that "we're doing it in a way that we know courts will accept it as admissible evidence," Grozev said.
"We've done this before and we've made all the mistakes," he said. "We stick to 'chain of custody' and verification that prosecutors want to have."
---
Images courtesy of Christo Grozev.
---