As a developing nation, the economy should be a major focus for Nigerian news providers. However, political issues take the spotlight at every turn. Newspapers, television business sections and newsletters are filled with press releases, stock exchange figures and vague reporting on economic policies. Stears Business is a Nigerian digital publication offering in-depth insight and creating a new narrative on the economy and business. 
The publication began at the London School of Economics  in 2017 when a group of Nigerian professionals, Preston Ideh, Abdul Abdulrahim, Foluso Ogunlana and Michael Famoroti, while they were all studying in the U.K. Since its launch, it has become the go-to for unique analysis of the Nigerian economy. 
"You have read the news, now understand it," reads one of the news outlet's taglines. Its reporting focuses on providing unprecedented insights, complete with relevant data from pressing issues or news around the economy through long-form writing.
Tokunbo Afikuyomi, editor-in-chief at Stears Business, reveals that they write for the curious and the thoughtful, with a large student population as well as a young professional audience.
"We estimate that at least 15% of our audience is a student population," he said. "They may be pursuing a bachelor's degree or a Ph.D as the case may have it."
Thanks to Stears Business, young people can now understand how money flows in the economy, and how economic policies affect their income and the country without a broad experience in the financial sector.
The publication has also gained prominence among economists, investors and curious Nigerians. Stears aims to replicate Bloomberg's information service with the launch of Stears Data in 2017. The site offers information research services to businesses and governments, and is housed under the same parent brand, Stears.
Amid the pandemic, Stears Business launched a subscription model — StearsPremium — a rather new business model in Nigeria, with less than four publications operating one.
Reporting the economy differently
Stears Business is set apart from other publications due to its ability to invest a lot of time into each story. Another prominent Nigerian business publication, Business Day, also employs economists, energy analysts and talent other than journalists, but it is a newspaper and has to fill its pages with news stories. It doesn't have the luxury to spend up to a week on one article. 
Stears Business publishes one article per day, except Sunday and Saturday, which provides the staff ample time to tell the story in more detail. Stears Business' articles are seasoned with data journalism, so ingrained that it is rare to see an article without a data visualization. 
The publication has a modest newsroom, with just four financial journalists, an editor-in-chief, a deputy editor and a product manager.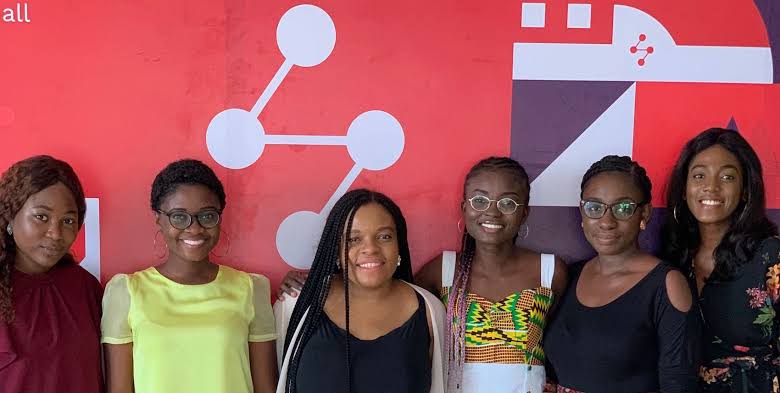 "The entire newsroom is very deliberate about clear thinking. That is what makes or breaks a story. It's no secret that we have the 'slowest' newsroom in the country," said Afikuyomi. "Slow in the sense that we're publishing one article a day, not 200. That's part of our big bet, and so far, so good." 
Afikuyomi also attributed the success of the publication to bringing in sector experts and training them to become journalists, as opposed to the other way around. 
Yvette Dimiri, product manager at Stears Business, explained that training is less of an event at Stears Business and more of a culture. Journalists go through training focused on the Stears Business style, as well as exploring mental models for problem-solving and critical thinking.
Journalism worth paying for
Until 2018, Stears Business operated a very inexpensive model. It had no full-time writer, nor did it pay writers to produce articles. Instead, a network of writers produced articles for free. The model changed, and additional funding opportunities have ensured the publication's growth. Earlier this year, Stears Business raised US$600,000 in seed funding from Omidyar's Luminate which described the company as one challenging misinformation in Nigeria.
This year Stears also decided to move to a subscription model because it didn't want the traditional model, which is driven by clicks. 
Stears has three subscription packages: monthly, quarterly and annual subscriptions, which cost US$10, US$27 and US$99, respectively.
While some content is offered for free, articles marked "Premium" can only be accessed by a subscriber. Only a few articles are not under the paywall, and they are labelled "free to read." Premium articles are written by in-house journalists, while free to read articles are written by external contributors. Through this model, the publication is still able to get critical stories in front of a large audience. For example, during the #EndSARS movement in Nigeria, Stears Business published articles about the protests, all free to read.
Each of its Premium articles is accompanied by a newsletter written by one of Stears Business' full-time staff writers. The diversity of writers and conversational nature of the newsletter increases the connection between the journalists and readers.
One of the challenges of the subscription model is that many Nigerians are not used to paying for news. Only three publications use a subscription model in the country: Business Day, The Republic and Weetracker (a pan-African publication with an office in Nigeria). However, Dimiri said, "The narrative is slowly changing, and to help people decide to subscribe, we keep delivering content that can't be found anywhere else."
"Operating in an environment where most of the population spends over 60% of their income on food is tough," she added. "We're tackling it using data and research. We're quite obsessed with speaking to our users and understanding how we can deliver on our promises and meet their expectations."
According to Dmiri, the team constantly experiments with content and explores the data to help them discover what the audience finds is worth paying for. 
"70% of people who create an account on stearsng.com subscribe the first day. This is exciting proof of concept, and we know that the rest subscribe on average within a little over two weeks," she said.
Although Stears Business is just one of four publications running subscription programs, they don't see it as a competition on subscriber numbers. "This is where we want to be," said Dimiri. "We're focused on delivering a fantastic experience to these readers."
---
Sultan Quadri is a Nigerian journalism student at Lagos State University and the founder of People's Check.
Images courtesy of the writer.
---