There are so many important stories in Asia that require cross-border reporting — and yet, collaboration between newsrooms on the continent has been, for years, few and far between. 
Leading media outlets have joined the International Consortium of Investigative Journalists' outstanding investigations, but few local initiatives uniting multiple news organizations across regions have seen the light of day. As correspondent networks are shrinking, too, reporters parachuted from major outlets or local stringers end up covering many of these stories. 
On the sidelines of the biennial Asian Investigative Journalists Conference in Seoul last October, I joined a group of journalists from across Asia to brainstorm how to improve collaboration. 
The consensus was that Asian journalists needed to take initiative and report their own stories. We got started.
First, we needed to find common ground to start on. We quickly settled on the environment. This field desperately needs cross-border reporting and collaboration as environmental stories often get lost among political upheaval and the breaking news of the day. It's also a field we could easily collaborate on, given its regional and international dimensions, and the level of local expertise it required.
From here, we narrowed our focus even further. Enter the pangolin.
This rather cute, endangered mammal is among the most heavily trafficked in the world. Fueled by demand primarily from China, its illegal trade value rivals that of ivory or rhino horns. Asian port authorities have confiscated tons of their scales in recent months.
"Roughly 50 tons of illegal African pangolin scales have been seized globally in the last four months," estimated Peter Knights, the CEO of the advocacy group, WildAid. "In shipments that contain both pangolins and ivory, pangolin scales have now surpassed the volume of ivory."
The seizures have triggered news reports based on customs press releases by local and international media. The sad truth, however, is that few news organizations have the resources and manpower to investigate these seizures. 
And, it's a priority for none. So, we made it ours.
"Our key takeaway was how little we knew about these gentle animals," said Kunda Dixit, the editor-in-chief of the Nepali Times. "If as an environmental journalist, I knew so little, it is natural that the general public has very little knowledge about pangolins."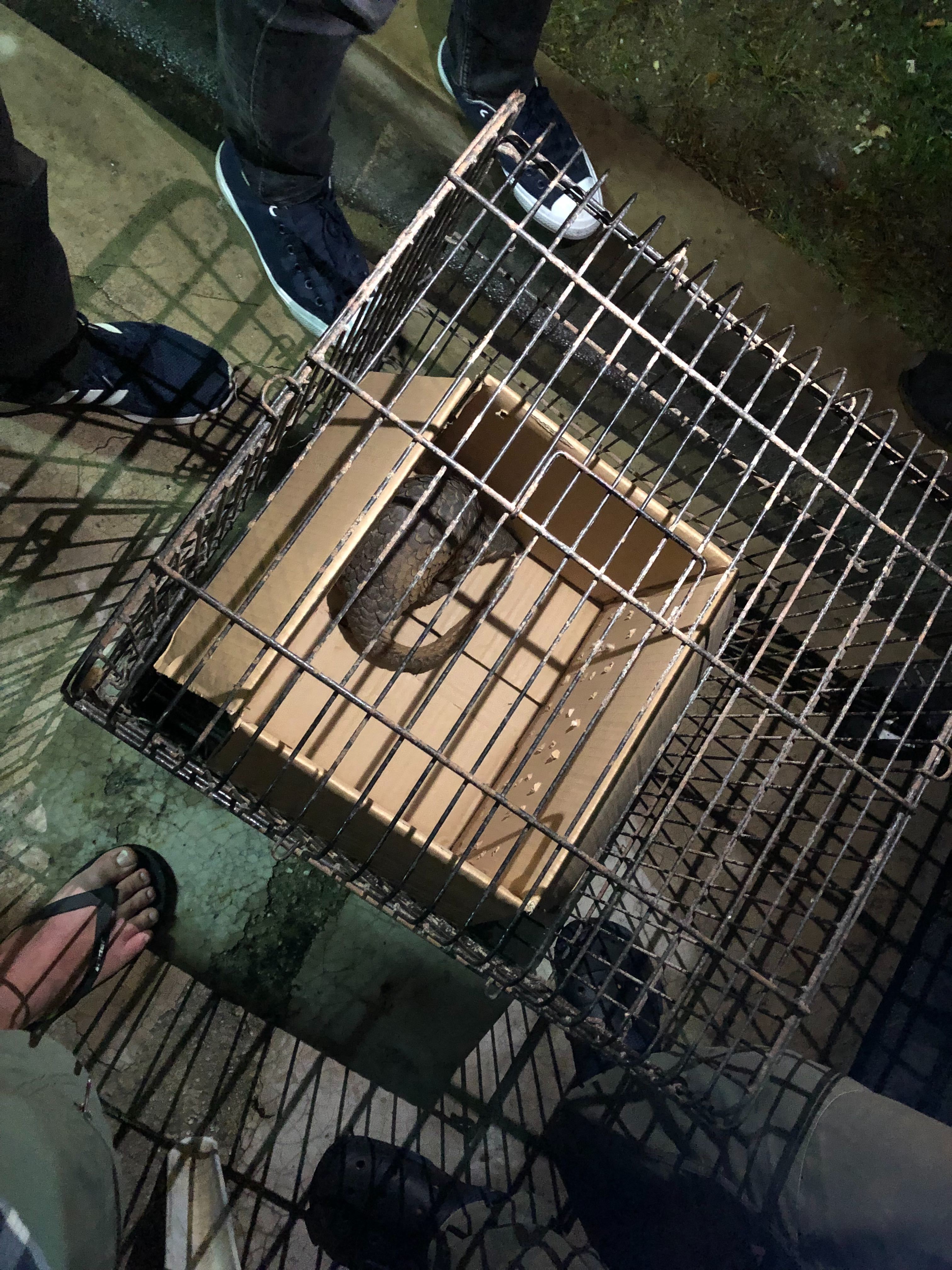 Soon after Seoul, we closed funding from ADM Capital Foundation, a Hong Kong-based donor. They provided the initial funding through a grant for training and reporting expenses. There aren't many foundations in Asia willing to sponsor difficult and off-the-radar journalism, so we were lucky that they would take this risk.
With this support we formed the Global Environmental Reporting Collective in January, a loose grouping of reporters and editors across seven newsrooms interested in working together on environmental issues. We considered ourselves a startup, bootstrapping to produce this reporting package as a test of concept and methodology.
We've since expanded to 14 newsrooms across Africa, Asia and Europe. Today, our team of 34 includes social media specialists, data reporters and copy editors. The most recent newsroom additions include Shan Herald Agency for News in Myanmar, ThaiPublica in Thailand and Rappler in the Philippines.
The editorial committee, furthermore, consists of some of Asia's most experienced editors (and me): Dixit, Ying Chan in Hong Kong, Wahyu Dhyatmika of Tempo in Indonesia and Sherry Hsueh-Li Lee of The Reporter in Taiwan.
While editors including myself work pro bono, we have paid some modest stipends to young independent reporters and covered some reporting expenses for all reporters, including those working at newsrooms, so that they could justify their reporting costs.
We pay project-based fees to copy editors, who are top-notch veterans from The New York Times and TIME, to give additional editorial support. We also build shared reporting assets like maps and data sets on smuggling trials and seizures to help all partners and other media organizations interested in covering the trade.
This expense model has allowed us to leverage our grant funding to produce a global project.
When we started out in January, we began discussions online. We began by asking all reporters to write an explanatory article on the trade in their country. We set up a Slack group and worked collectively on Google documents and spreadsheets. We held two conference calls every month on Zoom.
By April, we prepared to gather in Colombo, Sri Lanka, to cover CITES CoP, the United Nations-sponsored global gathering of key conservation officials and experts. We wanted to launch our website, The Pangolin Reports, there and tell these experts that we're here to cover this story. Our plans were disrupted by the horrific terror attacks that led the organizers to postpone the meeting.  
We rescheduled to meet in Hong Kong at the end of May, where reporters brainstormed stories, received data reporting training and met conservation experts. As we compared our notes, however, we quickly realized that reporting on the trade's global aspects wouldn't be easy. 
"Like all investigative stories, not all leads pan out," recalled Kunda Dixit of the Nepali Times. "It is very frustrating to find so many dead ends."
Eventually, we made headway.
In Indonesia, we linked the trade to drug traffickers. Our Chinese reporter teamed up with a Vietnamese reporter to investigate the illegal border trade between their two countries. Reporters in Hong Kong, India, Myanmar, Malaysia, Thailand and China are currently working on other smuggling cases. In Cameroon and Nigeria, we talked to poachers and traders. We showcased successful efforts in Taiwan to rear and preserve rescued pangolins, which could prove a model for other countries. We also showcased failures in preservation.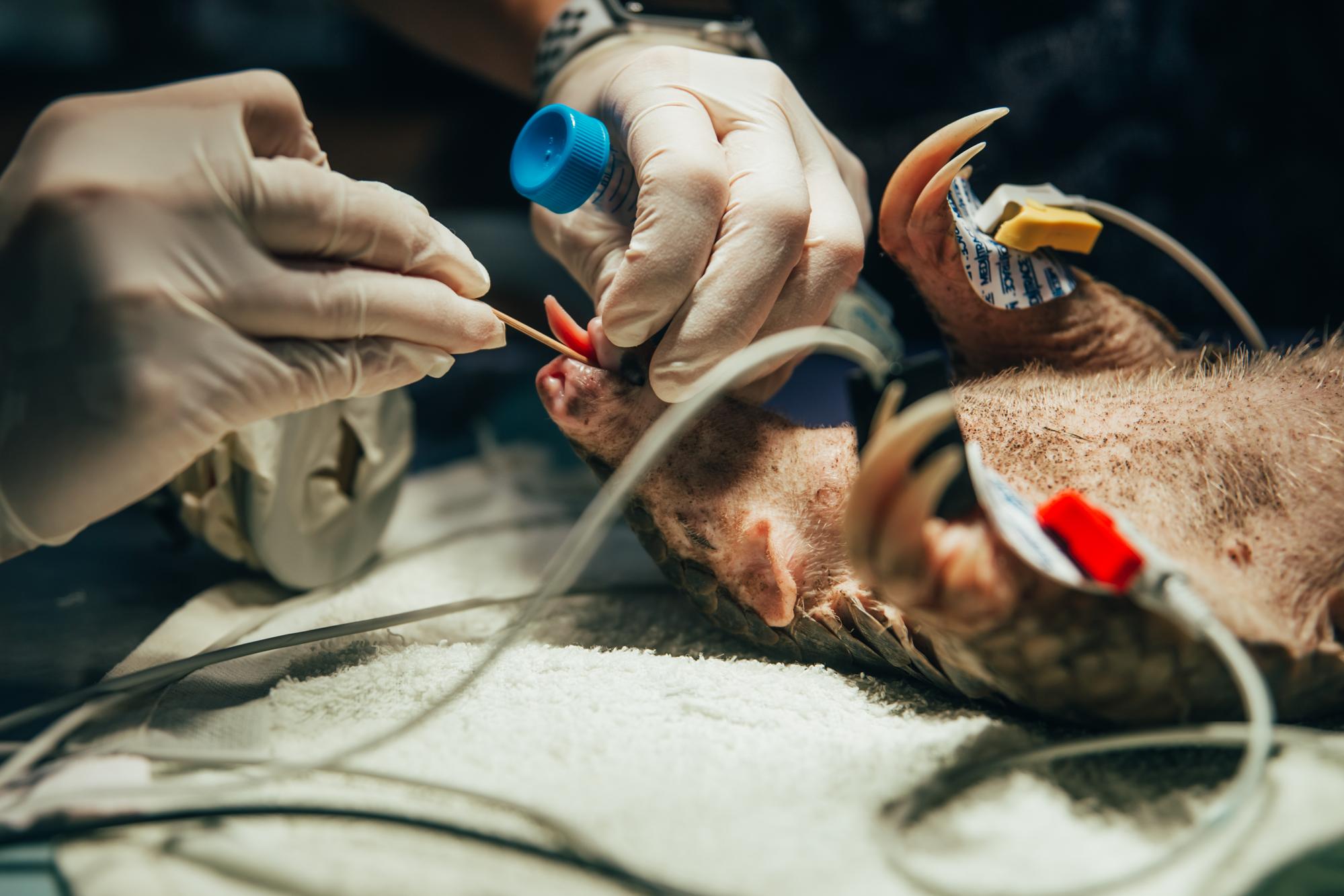 As of late August, a dozen of us were in the field reporting. Some of us are still in the field today, talking to poachers, traders and consumers.
Patterns emerged from the conversations we had in markets in Cameroon, police stations in Malaysia and at the gates of pharmaceutical suppliers in southern China.
Our work is published by reporting partners so that our findings can reach their local communities. When we wrap up the project, we know that we will have trained about two dozen journalists on wildlife crimes and helped them to shed some light on this obscure trade.
And, perhaps, we started the first global collaborative investigative project coming out of Asia. We will brainstorm in the coming weeks about our next projects. 
We're certain that our reporters will keep reporting on the issue. "I learned about pangolins, and how to find out as much as possible about them," said Tommy Apriando, our reporter in Indonesia. "I learned how to gather information related to hunting, trading and use of pangolins abroad."
"But most importantly, I learned a lot about collaboration, looking for information in and outside Indonesia, and why it matters to be connected with colleagues in other countries."
---
Patrick Böhler is an executive editor at swissinfo.ch, the international service of the Swiss public broadcaster. He previously worked for The New York Times, The South China Morning Post and other publications, and taught journalism at the University of Hong Kong.
Anyone interested in joining Pangolin Reports' efforts can email us at contact@pangolinreports.com, or just get in touch with one of us.
Main image CC-licensed by Flickr via Ajit Huilgol.