Canadian journalist Urooba Jamal doesn't stay in one place for long, which is exactly what she prefers. An aspiring foreign correspondent, Jamal spent two years reporting in Ecuador after college, and this fall will be pursuing her master's degree in Denmark.
"I would say the benefit [of moving] is that the work is always very interesting," says Jamal.
She first became interested in journalism when she was in undergrad at the University of British Columbia and co-founded The Talon, a media outlet on campus dedicated to telling stories of marginalized communities — a theme that continues to surface in Jamal's work. 
"Before journalism I was really involved in a lot of different social movements, so I think that it's interesting to note that the old values of journalism — objectivity, neutrality — those are really being debated today," says Jamal. "And I think they're really being challenged, especially as the media landscape becomes more diverse and people are speaking about their experiences. 
After she graduated, Jamal moved to Ecuador to work for teleSUR's English-language news. She was working at teleSUR during the 2016 U.S. election, and wrote a lot about U.S. politics, as well as other issues in the region.
Now back in Vancouver for a few months, Jamal has been freelancing for a number of well-respected outlets, including Vice, CNN, The Washington Post and more.
"I have a forthcoming piece which is a collaboration with one of my former colleagues, who is now a freelance journalist in Mexico. We're looking at a particular case of an anti-mining activist from Mexico who was assassinated 10 years ago for protesting against Canadian mine activity in his region of Chiapas Mexico," she says. "We're kind of looking at the impact of Canadian mining companies in Latin America."
In the fall, Jamal will move to Denmark for the first year of her two-year master's degree in journalism, media and globalization through the Erasmus Mundus journalism program. She will be attending on a full scholarship — an opportunity she found through IJNet.
IJNet spoke to Jamal about her experience, advice and values in journalism.
IJNet: What are certain benefits and challenges of exploring all these different regions and topics? 
Jamal: Before I moved to Latin America, I wasn't too well informed about Latin American politics or social movements in particular. Once I got there — once I was on the ground — I learned a lot, so that knowledge gap was bridged completely by being in a new place. 
I think just being able to move around exposes me to new issues. That's why I'm really excited to go to Europe because, again, I'm currently not well informed about refugee issues in Denmark, but I'm excited to learn more about them once I get on the ground. 
When I was in Latin America I was obviously part of a newsroom, so I was connected to a lot of local journalists, and then from there, I met a lot of journalists from Latin America. Similarly, since I've been back in Canada I've been part of a network that started recently called the Canadian Journalists of Color, which was founded just a few months ago, looking particularly at journalists of color in Canada, given that the media landscape in Canada is not super diverse. Through this network, I've already met with a lot of journalists in Vancouver that are looking to make a media landscape that is hoping to become more diverse. And it's just been great to connect with fellow journalists of color here.
There's obviously challenges as well, and I think I've kind of touched on that: the knowledge gap when you move to a new place. You're not aware of the issues that are most relevant, and of course, you're building your own network of sources, editors and contacts. 
What about language skills? Have you noticed that that's a barrier to anything that you've wanted to do?
That's a really great point because before I moved to Latin America, I didn't know any Spanish at all, and I found that to be a challenge when I was first reporting from there. I couldn't do a lot of reporting that I was really passionate about in the beginning, so I set it upon myself to learn the language while I was down there. Over the two years I spent in Ecuador, I was able to learn Spanish. I was really happy with that because there were a lot of pieces that stand out to me that I know, if I hadn't picked up the language, I would not have been able to do. 
I think that the advice I would give to other journalists is absolutely to pick up as many language skills as possible, especially if you're interested in international journalism. I think it's definitely key. I now speak three languages, so it's useful to be able to have that. 
If I foresee myself [reporting] in a region where I don't speak the language, I definitely rely on fixers and translators, which are also a great resource for journalists. There [are] a lot of different networks out there to connect journalists with that. One in particular that I'm pretty fond of, that I just learned recently, is Hostwriter, which is actually a European-based network of journalists.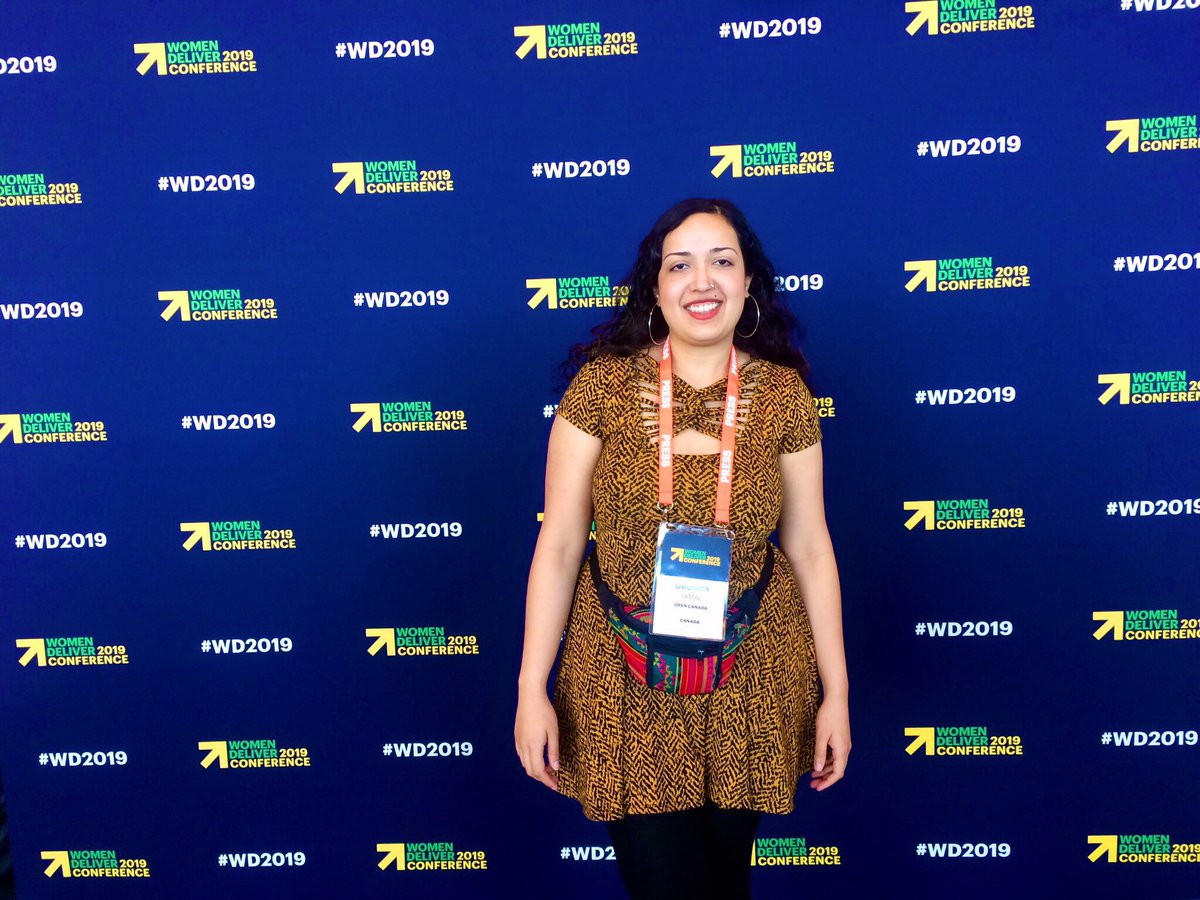 How do you view the state of journalism today?
Journalism started out as an industry, as a line of work to hold governments accountable, to hold organizations accountable, to report on the facts and to report on the truth. What I see lacking is actually more journalists asking some of those critical questions. What I see happening is a lot of just reporting on the facts without engaging more deeply with the issues that are being talked about. 
What I'd like to see more in journalism — not just in Canada, but all over the world — is for journalists to ask a lot of the critical questions. I can just give an example: I'm at this conference this week — Women Deliver — and we've had press conferences with various ministers. We've had a press conference with the Prime Minister of Canada, and what I haven't seen from other journalists and other media has been questions that challenge the government — questions that challenge their positions.
I think what's really exciting, and what's exciting to be a journalist in this era in 2019 and going forward, is that there are a lot of journalists from various parts of the world that are taking on these issues themselves so there's not necessarily that need for that kind of an outsider perspective. I think that as the landscape of media changes in terms of diversity, I hope that some of the issues that we cover are also going to be reflective of the diversity that is present around the world, especially when we cover foreign issues.That's changing, so I'm really excited about that. I'm excited to see more people of color, and more women in particular, covering issues for foreign media outlets and as foreign correspondents.
What advice would you give fellow young, emerging journalists?
I think the advice I would give is to just start doing journalism, as simple as that sounds. 
This past year in particular, since I returned to Canada, I have been looking for opportunities in journalism and I decided to just start freelancing and to start pitching to news outlets that I never would have thought I could write for before — just kind of putting myself out there. I think [it's important] to be confident in your ability and your skills. 
I also would say that if you're passionate about a certain topic, really honing in on that is key. Whether you're really passionate about women's rights issues, or issues of war and speaking out against that, for example, it's really important to kind of hone in on that in the work that you do.
---
Main image shows Jamal in her neighborhood in Quito, Ecuador. All images courtesy of Urooba Jamal. 
Each month, IJNet features an international journalist who exemplifies the profession and has used the site to further his or her career. If you would like to be featured, click here.