For Stefania D'ignoti, a freelance journalist from Italy, inspiring her audience to empathize with the people in her stories is of utmost importance. She aims to uncover human interest stories hidden behind mainstream conflict reporting. 
D'ignoti splits her time between Sicily and the Middle East, and has been working as a freelance journalist for the past few years. She speaks six languages, but has still found it difficult to find her place in the industry.
"It's harder for [journalists] like me whose first language is not English to break into the English-speaking journalism market," she said. "I have often felt stuck in this grey area where I'm not 'Western' enough to get staff positions at American or British papers, nor local enough to be a native-speaking news assistant in the Middle East."
However, she found her place as a freelancer, and has been published in places such as PRI, Al Jazeera English, Middle East Eye, BBC and others.
D'Ignoti's work is focused on migration, conflict and refugee stories in the wider Mediterranean, with a focus on women and children. She was recently awarded the Migration Media Award — funded by the European Union — and is currently working on a story about migration in Sicily.
D'Ignoti graduated from Sciences Po Paris in Middle Eastern studies, and continued her graduate studies at Columbia University Graduate School of Journalism. She originally wanted to become a war correspondent focused on the military. However, "I realized that what we really need is a more balanced narrative and coverage of these communities," she explained. "We need to show this other 'face' the war leaves behind, which is mostly women and children."
A longtime IJNet reader, D'Ignoti found an opportunity for The Jerusalem Press Club Fellowship through the site, and was selected in 2018.
"It helped me boost my Middle East reporting career, with a focus on religious minorities and conflict," she said. "It was a unique opportunity to learn more about the Israeli-Arab conflict and acquire more hands-on experience in war zones." 
IJNet spoke with D'Ignoti about her work, her experience reporting in the Middle East and her advice for other journalists.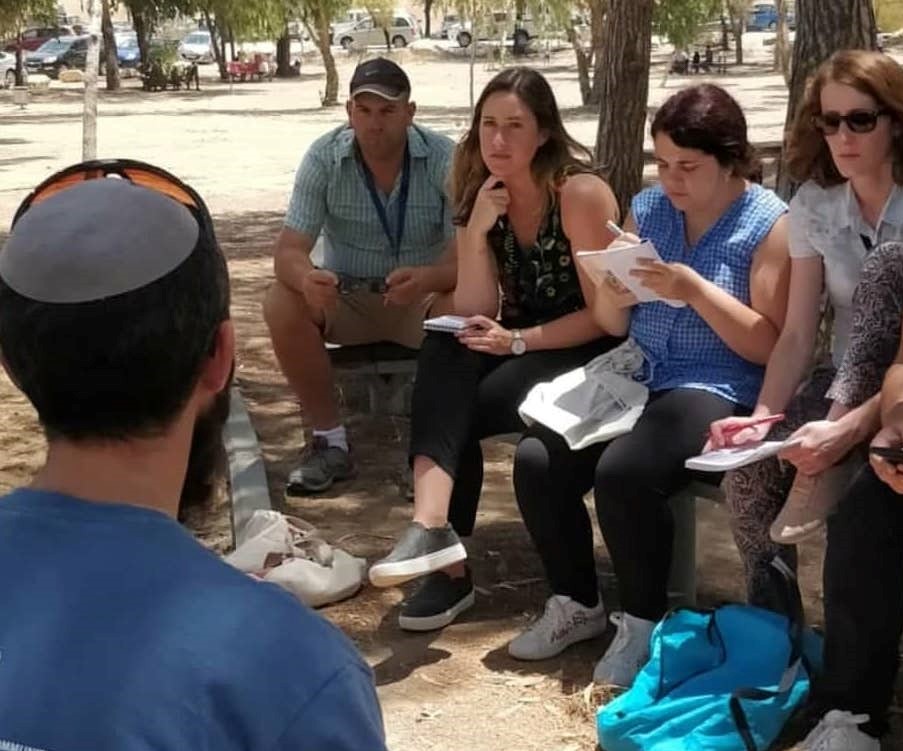 IJNet: You focus on the victims of conflicts, specifically women and children. What has been the most memorable story on this topic?
D'Ignoti: There is one story that I worked on while I was in Gaziantep, which is a city on the Syrian border in Turkey. It's about a woman who proposed her own solution to childcare for refugee women in Turkey because kindergartens [are less accessible] for Syrians than for Turkish nationals. She wanted to help out other refugee Syrian women, so she created her own kindergarten, becoming both the breadwinner and helper of other Syrian women. 
The purpose of this story was to show how Syrian refugee women are not only victims — which is what international media tends to portray — but resilient. They know how to solve their own problems without waiting for the help of the international community, and at the same time, they manage to create safe spaces for themselves and fellow refugees in their own community. That was very inspiring to report on, and that is what I try to focus on, writing about hopeful stories that can inspire other people to do better things. 
Reporting on different cultures can be a challenging task, how has your knowledge for languages helped you associate better with a specific culture?
I've seen a lot of journalists on the ground who just parachute themselves in for a week in a foreign country but don't integrate with the culture. If you specialize on one specific country and one specific region, you [should] learn the language and the local culture. That helps you empathize with the sources that you're interviewing — their stories and their background. 
When I interviewed some refugee women who spoke very little English, it was nice to use my Arabic. They really appreciated the fact that I made the effort to speak to them in their native language. This showed them that I had an interest in their culture, and for that reason they would open up much more with me. If you speak the language and you know the culture, sometimes sources will tell you the things that they wouldn't tell other journalists who are not familiar with their background.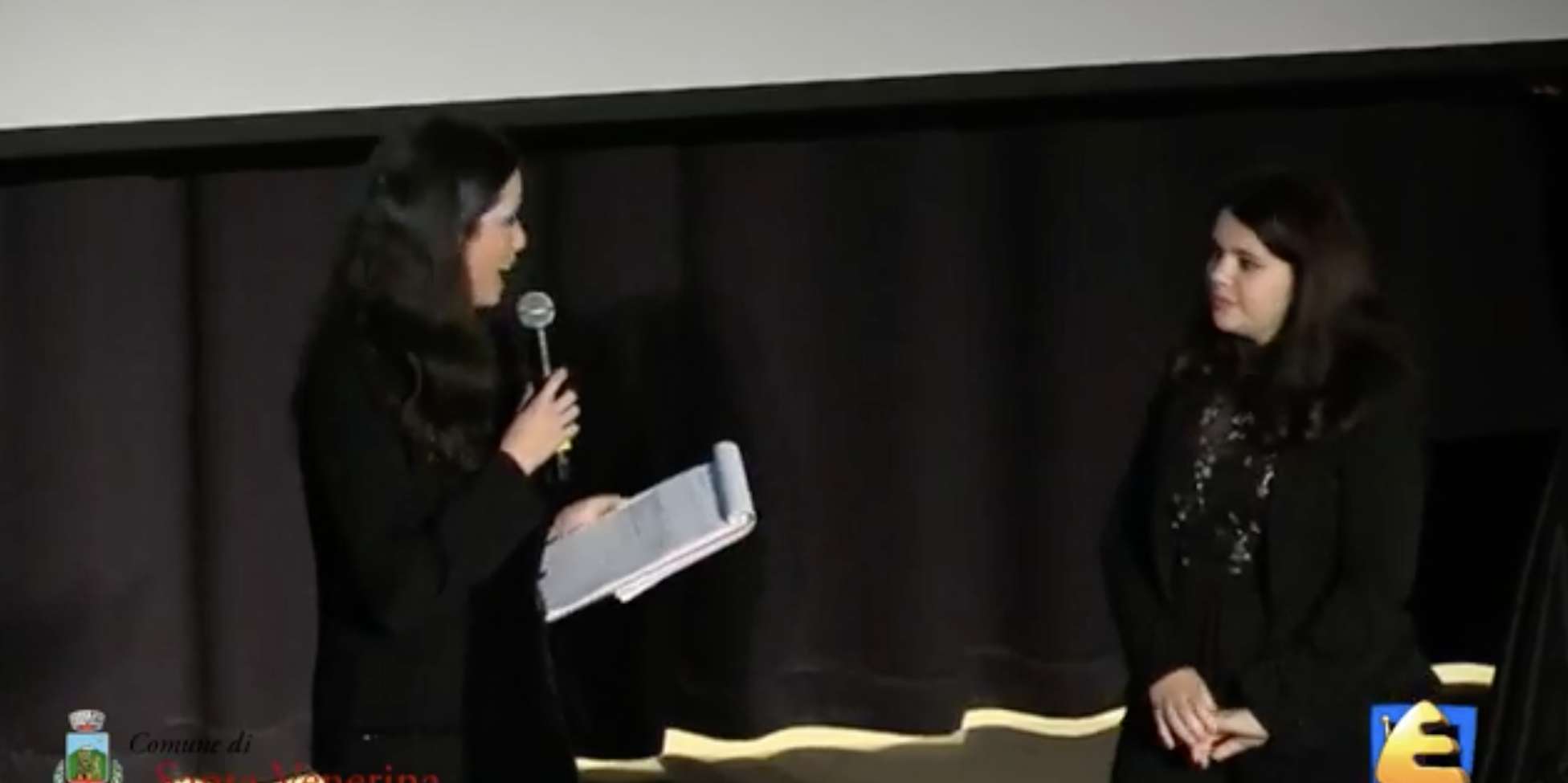 What do you do differently when reporting on conflict to avoid making the same mistakes as mainstream media?
I work as a freelance journalist so I don't have assignments beforehand. I try to find interesting characters, and then I choose their micro examples and their story to tell a bigger picture. For instance, the story that I'm writing for the Migration Media Award is the story of three migrant women who open a storytelling circle. With their micro-level story, I'm telling a bigger picture story about welcoming migrants in Sicily. 
If you give a human face to one specific story then the readers can empathize more and understand more the impact that war and conflict have on people and on the micro level.
What advice would you give to aspiring journalists?
Most young reporters are terrified by the idea of full-time freelancing. But it gives you the chance of working on the stories that matter to you, and that you think should matter to your readers. I encourage young journalists to find their own personal, creative way to make it work, and to not give up on the story ideas they think are relevant. 
Despite the harsh times in the journalism industry, there's an increasing need for great writers. In times of crisis, the need for good storytelling and the healing power of words are becoming an asset for aspiring reporters. Working on your writing skills, and [learning] how to transmit empathy and humanity through words is what helps you stand out of the crowd. This is not only advice I'd give print journalists, but also audio and video producers.
---
All images courtesy of Stefania D'Ignoti.