Naseh Shaker graduated from the University of Amran in Yemen in 2015, the same year a coalition of Gulf states, led by Saudi Arabia, began a campaign against Houthi rebels who tried to overthrow the Yemeni government.
The civil war, with Houthi rebel forces on one side and the Saudi-led coalition on the other, continues today, and has defined Shaker's young career as a reporter.
Shaker had hoped to find a job as a reporter after studying English in college, but he couldn't find a position. In 2015, long-running news outlets in Yemen were struggling.
"Paper journalism has perished in Yemen," said Shaker, adding that many news outlets suffered from a loss of advertising funds. 
Shaker took a job as a motorcycle delivery person. He said he was "ashamed" of this since he graduated among the top of his class. However, he kept looking for opportunities. He soon found a Coursera course on "English for journalists." 
Through the course, Shaker discovered IJNet and other platforms that helped him hone his skills in writing, reporting and most notably, freelancing. It was the first of many courses he took on the platform, all with the support of financial aid.
He later suggested freelancing as a topic for an #IJNetLive chat. "IJNet, with many thanks, brought top freelancers to be leaders of that chat," Shaker said. "That chat was the founding stone for me to go into freelancing, and to reach out to several international news outlets."
Shaker began pitching international, English-language outlets. Before long, he found success. In the last two years, he has published a variety of stories for Al Jazeera English, Middle East Eye, Al-Monitor, Voice of America and others. 
In a country ravaged by war, his stories seem to all lead back to one major theme: the human cost of the conflict. From a deadly attack on a school bus of young boys and the ways Yemenis prepare for Eid, to the country's cholera epidemic and the challenges of the Yemeni press. Shaker's work examines all angles to the ongoing civil war.
His work makes clear: being a journalist in Yemen isn't easy. On a daily basis Shaker must deal with violence and trauma, as well as misinformation about his profession. Since many media outlets in Yemen are biased, he said, readers can be skeptical of freelancers since they don't have an apparent side in the conflict.
"People often ask, 'Which outlet are you working for?" I tell them, "I am working as a freelancer. As a freelancer, I have to keep my report is objective and transparent,'" Shaker said.
Though he's trained in journalism, Shaker often feels unprepared for the work he's doing — especially since as a freelancer, he doesn't have an editorial staff standing behind him. 
"Yemen is now the world's worst humanitarian crisis, and journalists deserve some kind of support and help," he said. "It's hard for local journalists to travel abroad due to restrictions and it's hard for foreign journalists to visit Yemen."
We spoke to Shaker about his work, the challenges he faces and his advice for young journalists — especially those working in conflict zones.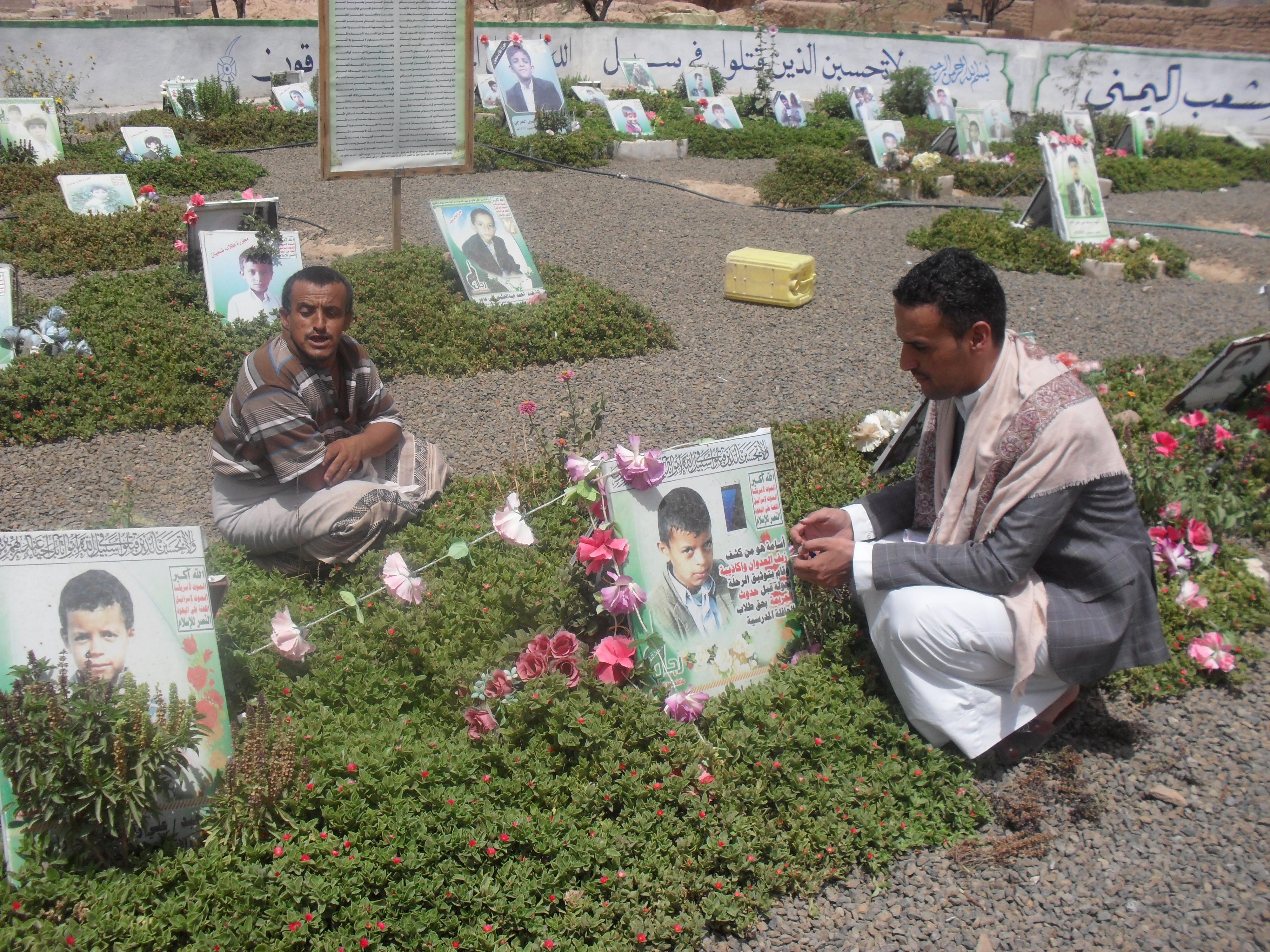 IJNet: You mentioned a few instances where you have not had access to resources — physical and mental — to prepare for the work you are doing. What resources do you wish international organizations that you work for provided?
Shaker: I wish these organizations would make their freelancers aware of safety — a thing I only found on IJNet — and about other things like "life insurance" when it comes to coverage on military fronts. When I traveled to areas bordering Saudi Arabia with Middle East Eye (MEE) and Al Jazeera English (AJE), as well as Al-Monitor, none of these outlets provided me instructions on how to protect myself. 
MEE and AJE were able provide me travel expenses from Sana'a to Saada — about 250km — but Al Monitor didn't. The fact of the matter is none of these organizations provided me with a bulletproof vest, or offered me instructions on how to protect myself, even though my images showed them I wasn't wearing such things. I couldn't even find a journalist to let me borrow them, as dozens of journalists work without them.
How do you cope with your own trauma from surviving in, and documenting a war zone? 
The trauma is really a hindrance for me, and for all the journalists here in Sana'a. Because there is no organization [to turn to] when some journalists come under attack or under harassment. I have no press ID or license as a journalist. 
I have been living in Sana'a for almost four years and have witnessed several atrocities. I can say there has not been a single month where I have not faced harassment and trauma while reporting. 
The trauma and harassment I have been facing — while working with local outlets, and more in the year since I began working with major international news outlets — can't be described. I face trauma at the scene of the attack and meeting victims and relatives, as well as harassment from police and authorities, and even sometimes citizens.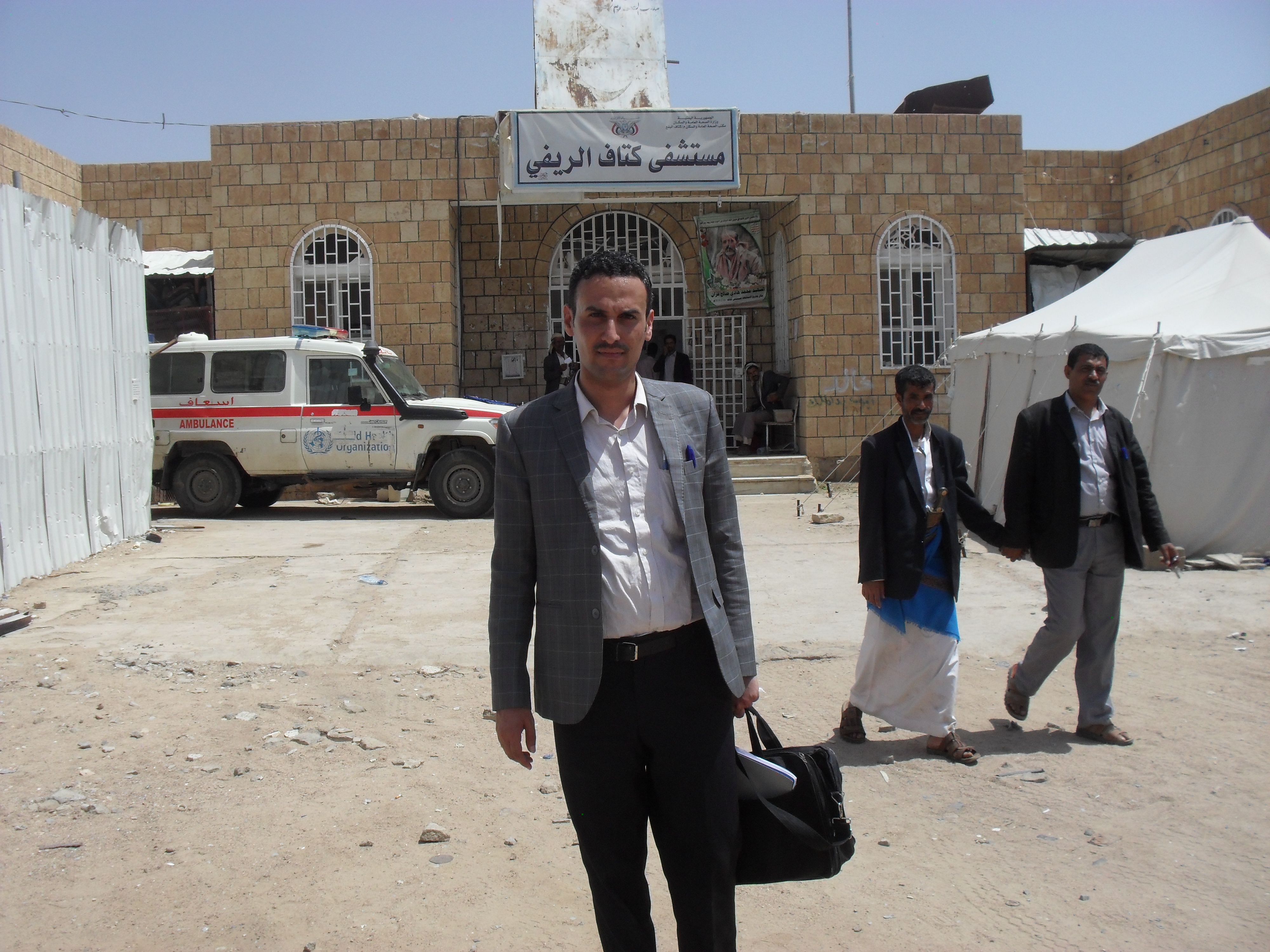 Can you explain more about the trauma and harassment you face, and how working without press credentials affects your work?
Some kinds of harassment take place due to the editing policy of the outlet you freelance for, which was one day attacking the authorities you are now reporting about, in an area under their control. This kind of harassment comes from citizens, and sometimes from senior officials when you reach them for an interview. Other types of harassment come from authorities in charge of giving you permission to visit a particular area. If you try to condemn it publicly, or on social media, the official will obstruct your work and will not facilitate your future field visits.  
I experienced harassment while executing a pitch commissioned by Al Jazeera English last May, at the end of Ramadan. While taking a picture of my source and his family in Shoob market, downtown Sana'a, a soldier from the nearby police came and said I should go to the police. At the police station, my camera was confiscated, because I am a freelancer working with no press card, and only through permission from authorities. I told them that taking my camera was against the law, and tried to call the officials, but none of them responded to my calls — except one who said he couldn't help. I explained to police my story was about how Yemenis prepare for Eid Al-Fitre as he started to ask me if I do work for what he called "pro-aggression media," a thing I denied. I gave him my full contact details and was set free.
That made me always feel unsafe when executing any pitch in the field as a journalist who has no press card. In June, I applied for a card from the Ministry of Information, yet officials still stall in issuing one to me. I still work with no press card, and I cope by continuing to work in hard circumstances. I will continue to work because a journalist should be determined and never surrender for any threat.
What is your advice to other journalists starting out in the field, especially those working in difficult contexts?
My advice is you have to have patience. When Al Jazeera declined both of my pitches, I did not perish. I started to work for another outlet. Just keep an open eye and keep going up the ladder. Don't stop at one point. When one door closes, you will find several doors open. This is what I've had happen. Now my pitches are published on six outlets, and I'm still looking for another news outlet — for example, Reuters, AFP. Until now, they haven't accepted my attempts because they are depending on Arabic fixers and Arabic freelancers in Sana'a. Therefore, I'm looking to have my works on CNN, The New York Times, and The Washington Post. 
---
Lindsey Breneman also contributed to the reporting for this story. 
All images courtesy of Naseh Shaker. 
---