"If your mother says 'I love you,' verify it," said Muhammad Saqib Tanveer, sharing the quote that his first editor told him. "Normally, you do not question a mother's love, but a journalist does not have that liberty."
Tanveer considers this quote his mantra as a journalist. Journalists are storytellers, but their stories mean nothing without credibility, he said. To build trust with audiences, they must put credibility first. 
Tanveer grew up in Pakistan and began his career in the development sector as a fellow with the Ministry of Planning, Development and Reforms. He soon realized, however, that his passion was to be a storyteller. At the time, journalists were looked up to in Pakistan, but soon after, the government manipulated broadcasts and publications, destroying public trust in the media.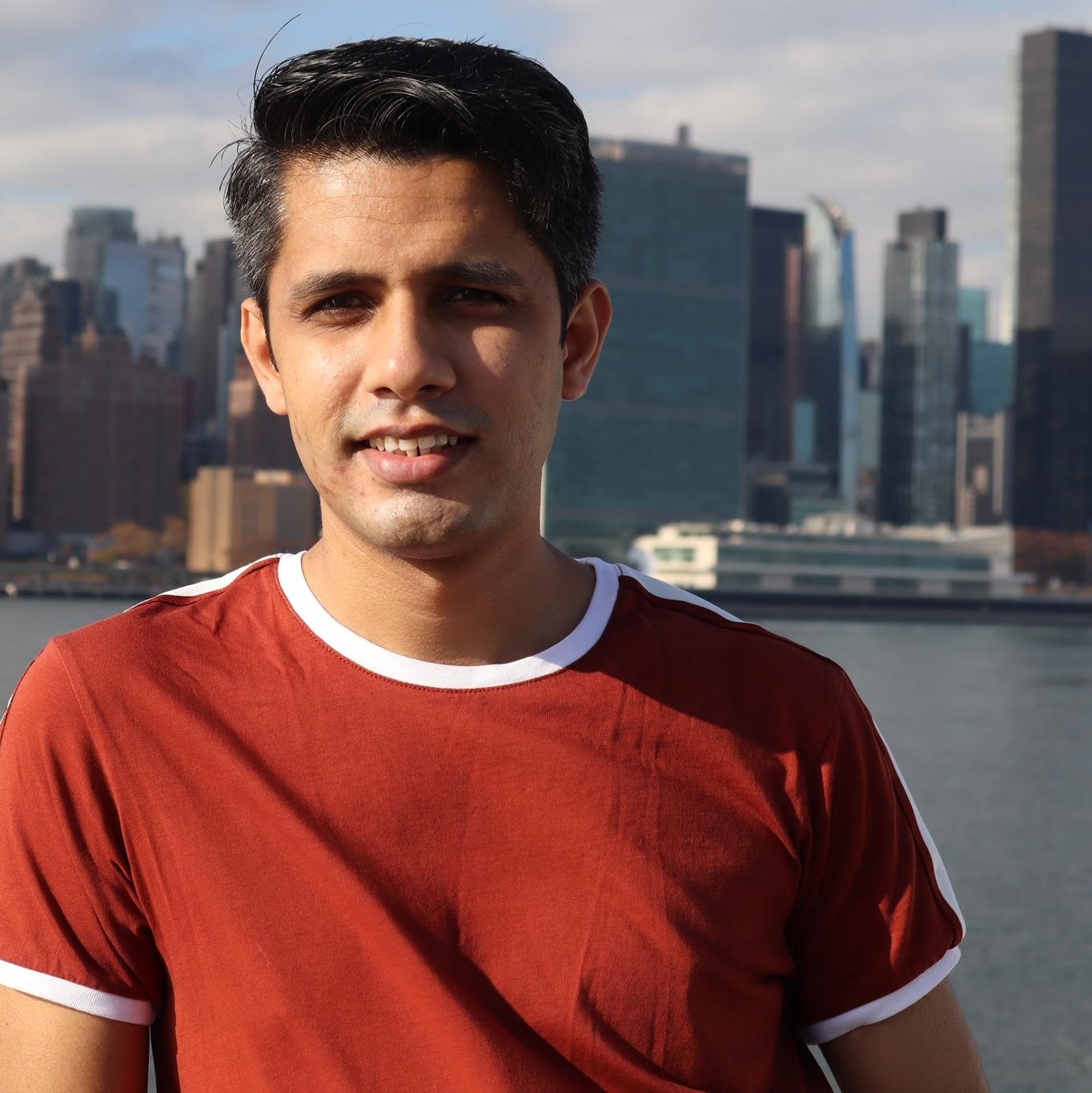 In 2007, political movements against President General Pervez Musharraf flooded news channels. Shortly after, these stations and others were silenced by government-imposed restrictions. The government removed any media channels that didn't support the president, and channels such as BBC, CNN and Fox were no longer broadcasted.
"People don't trust the media. The crisis of credibility is a global phenomenon, but I think it's very relevant in Pakistan," said Tanveer. He wanted to prove them wrong and restore trust in the journalism field. 
In 2008, Tanveer attended the Punjab University where he studied journalism. He continued his education at Preston University, studying international relations. "[It] gives you an overview of almost everything from a new world order to social issues," he said. 
After university, Tanveer was selected for the 2016 Emerging Leaders of Pakistan Fellowship Program from the Atlantic Council, an opportunity he found through IJNet. Tanveer traveled to the U.S. to learn about new policies, explore U.S.-Pakistan relations and visit government buildings in Washington, D.C.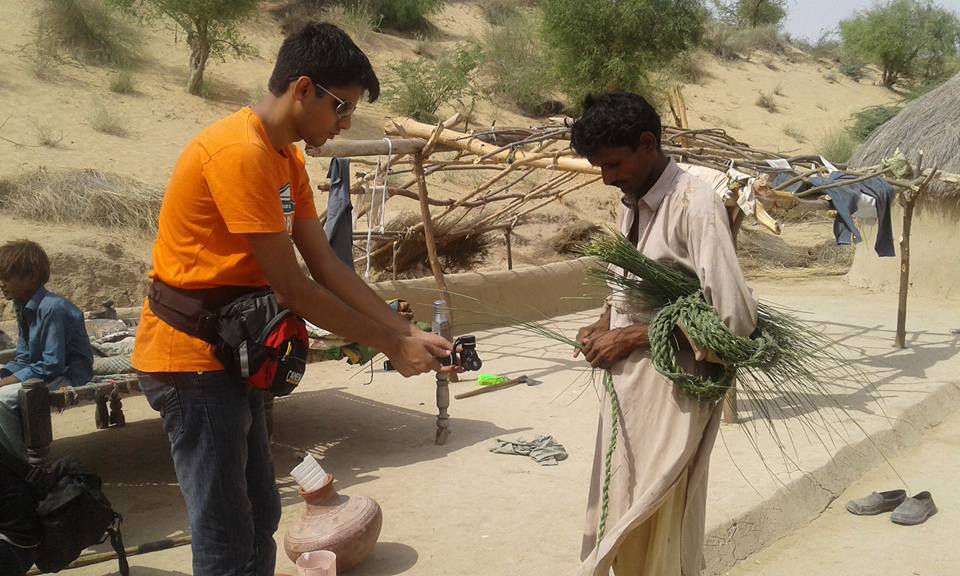 "Essentially we were there to learn. But as a journalist, even if you are having food or drinking tea, that's a story for us," he explained, "I was walking around and saw that artists on the streets would perform for the money. And I found it very interesting, especially from a Pakistani perspective, where you don't find people who are dancing and collecting money from people. Everything is a story."
Later that year, he covered the 2016 U.S. presidential elections for Pakistani  broadcast news network Geo News. 
After witnessing the U.S. battle mis- and disinformation during and after the presidential election of Donald Trump, Tanveer discovered journalism had a serious credibility problem. When he returned home in 2017, he researched fact-checking techniques.
"When I came back, Pakistan also had an election," he said. "I had one thing in mind: The 2018 elections would be fought based on information."
In 2017, before the election process began, Tanveer launched FactNama, the first fact-checking initiative in Pakistan. FactNama is a not-for-profit organization dedicated to combating fake news. The small, two-person team explored questionable stories circulating in Pakistan and determined — through research and sources — if the information was true.  They have only published a handful of stories in the past few years, which is a result of lack of funding or dedicated support. 
"Using a fact, attribute it to a report. Using a quote, attribute it to a person. Reduce the number of anonymous sources," Tanveer said. He uses these basic fact-checking ideas at FactNama, and in other work he produces. "If anybody would want to question it, they can cross-reference it themselves."
Today, censorship and distrust still exist in Pakistan, and many media companies self-censor due to intimidation. International publications, however, are able to report with few limitations. Tanveer currently works at one of these international publications as social media editor for Independent Urdu. He has been in this position since its launch in 2019, and he oversees digital platforms such as Facebook and Twitter, which helped catapult the company to becoming a mainstream outlet in Pakistan.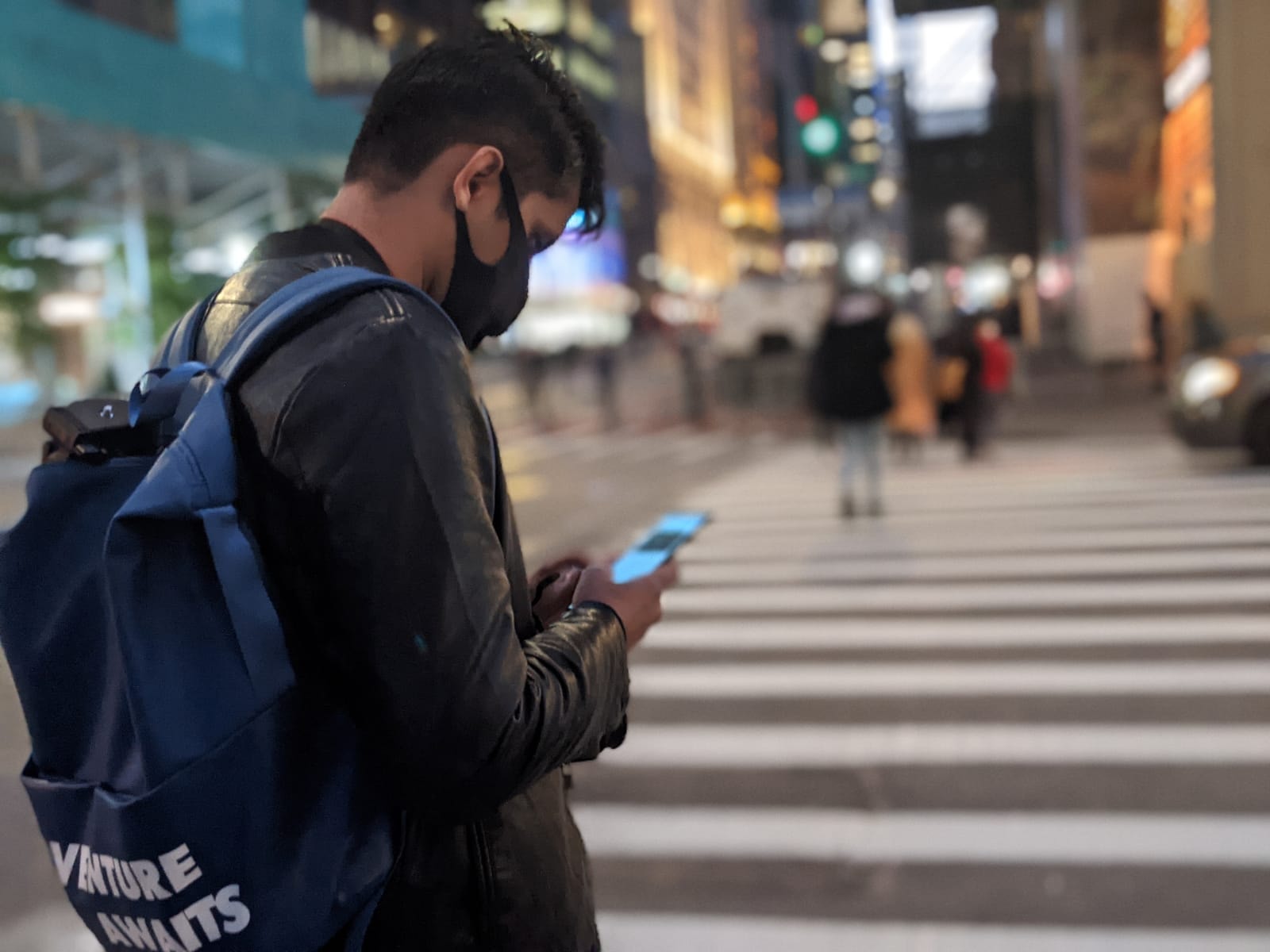 While at Independent Urdu, Tanveer covered investigations on government ministers, the impact of climate change and the 2020 U.S. presidential elections, which he said was the most challenging story he's covered. With restrictions in place because of COVID-19, he was the only journalist from his outlet to travel to the U.S. to cover the election. 
"I was a one-man team. I had to produce video, text stories and every day I went live on Facebook," he said. "There was no support. There was no editing team. So it was a very challenging task."
In his career, Tanveer has encountered journalists who put breaking the story above journalistic ethics, failing to fact-check or verify sources in order to release the story. "Authenticity is more important," he said. For this reason, he believes good training is fundamental. "It's not so much about technology," he added. "It's about our training as journalists."
---
In the main image, Tanveer interviews the mayor of Lahore city regarding the preparations for the 2016 elections. Credit: Abid Hameed