In secondary school, Kelechukwu Iruoma was drawn to human interest stories. After reading stories depicting poverty and corruption in his country, he began to aspire to be like the individuals writing these articles.
"I saw how I could use my writing skills to address social issues of major concern, considering the fact that Nigerians are going through a lot such as health issues, social injustice, corruption and so many others," said Irouma.
With journalism in mind, Iruoma enrolled at the University of Nigeria in 2012. When he wasn't in class, Iruoma worked as a conflict journalist reporting for national publications in Africa.
After graduating in 2016, Iruoma became a freelance journalist and began producing stories on everything from the health impacts of oil spills in southern Nigeria, to climate refugees in Benue State, to how football is being used in conflict mediation. He has used journalism as a tool to humanize pressing issues in his country for the past eight years, and he doesn't intend to stop anytime soon. His work can be found on Reuters, African Business Magazine and NPR. 
What has been your favorite project to work on and why?
One major story that I consider really impactful was in 2020. [I received] funding from ICFJ and Microsoft to produce a story on environmental pollution in Nigeria. Nigeria produces crude oil and the communities and people were suffering from air pollution and the land they farm on was contaminated, so they were falling sick. 
I was trying to find out the causes of the problem, the debate, and also talk about the involvement of pollution in the community. I decided to do a kind of laboratory testing distribution to look at the causes of the various illnesses that people complained about. As a result, I was able to sample about 50 patients. 
I think about 60% of the people tested showed that they had liver diseases. About a year after my investigation was published, the federal government created a contract to begin to provide alternative sources of water for the people.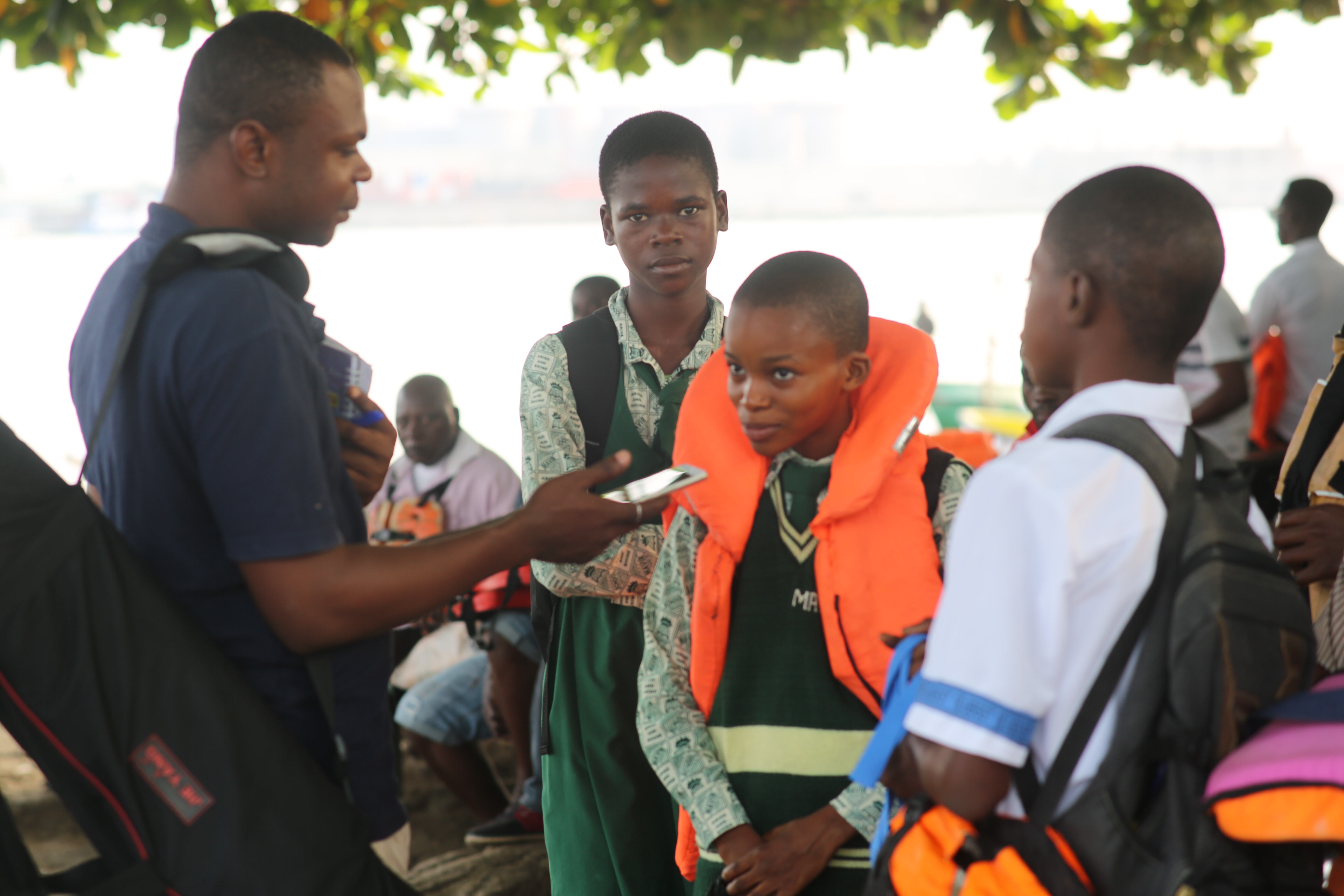 How do you protect your sources and yourself?
Sometimes we have to disclose the identity, and if they are willing that is fine. If they are not willing to do that, that is fine. We have to consider the ethical issues in journalism. Once you do not want your name to be mentioned, I do not [publish it]. 
But I feel so fortunate that all these sources we spoke to during the investigation (into environmental pollution), were willing to speak and to be named.
What obstacles have you faced as a journalist in Nigeria?
One of them is finances – we know that journalism is quite expensive. You need money to travel and to do elaborate investigations. The second obstacle is that being a journalist in Nigeria is risky because journalists are not protected. This is why some journalists are kind of running away from investigations that could possibly put their lives at risk. [For example,] being attacked by federal government agencies or individuals if you're investigating private entities. 
I did a story about four years ago trying to expose individuals who embezzled public funds, approximately four billion of the funds were embezzled by a few individuals. I wanted to dig further because the communities (these individuals served) had no accommodations, no housing, no electricity, no water and bad roads. When I went to speak to the accused he refused to speak to me and insisted I meet him for an interview. When I was at the hotel that night I received intelligence that I was probably going to be attacked and I should leave the hotel. 
How have the opportunities you found through IJNet helped you become a better journalist?
In 2018, I got a fellowship and my first journalism training on migration and climate change (through ICFJ). I did a three-day training in Lagos, Nigeria and received a $200 grant to produce a story afterwards. 
Of course, IJNet is a home for me. I visit IJNet everyday because there are so many opportunities. I really appreciate IJNet for being the powerhouse to my achievements so far as a journalist.
What projects are you currently working on?
I just completed a story last week for African Business and I'm a consultant for international NGOs to address environmental issues such as wildlife treatment. So now I'm currently on a break, but I should jump on a new journalism piece by the time I return.
What advice would you give other freelance journalists?
The one thing I used to tell prospective freelance journalists is not to look at the freelance aspect of it. Journalism to me is a passion. Of course in Nigeria, journalism doesn't pay well but your passion should be what drives you. Freelance is a pathway to something bigger. As a freelancer, you can communicate with editors and other freelancers and receive bigger opportunities. Money should not be the motive. Maybe after two or three years, then you can get something bigger but until then there's so many topics to explore. 
Maybe you want to venture into education, politics, gender, oil and gas — but see how you can extend your skills [first]. Work hard, and before you know it you can get a bigger opportunity.
---
This article has been condensed and edited for clarity.
Photo courtesy of Kelechukwu Iruoma
---