Paul Salopek has been walking for the past four years — and he has six more years to go.
His project, the Out of Eden Walk, is a "decade-long experiment in slow journalism" to cover some of the most important stories ranging from mass migration to technological innovation at the start of the millennium.
Salopek used to be the Africa bureau chief for The Chicago Tribune. He, like most journalists, worked on several different stories across the continent.
"I would jump on a plane and do a war story in Sierra Leone and then I would jump on a plane and do a migration story on the border of Zimbabwe and South Africa," says Salopek, now a National Geographic fellow.
He would put stories in "tiny boxes" with "hard boundaries that readers can understand clearly."
But now, he wonders about his previous reporting and how he would write these same stories now. "That box is arbitrary," he says. "If you spend time in these stories and move through them slowly, you see connections."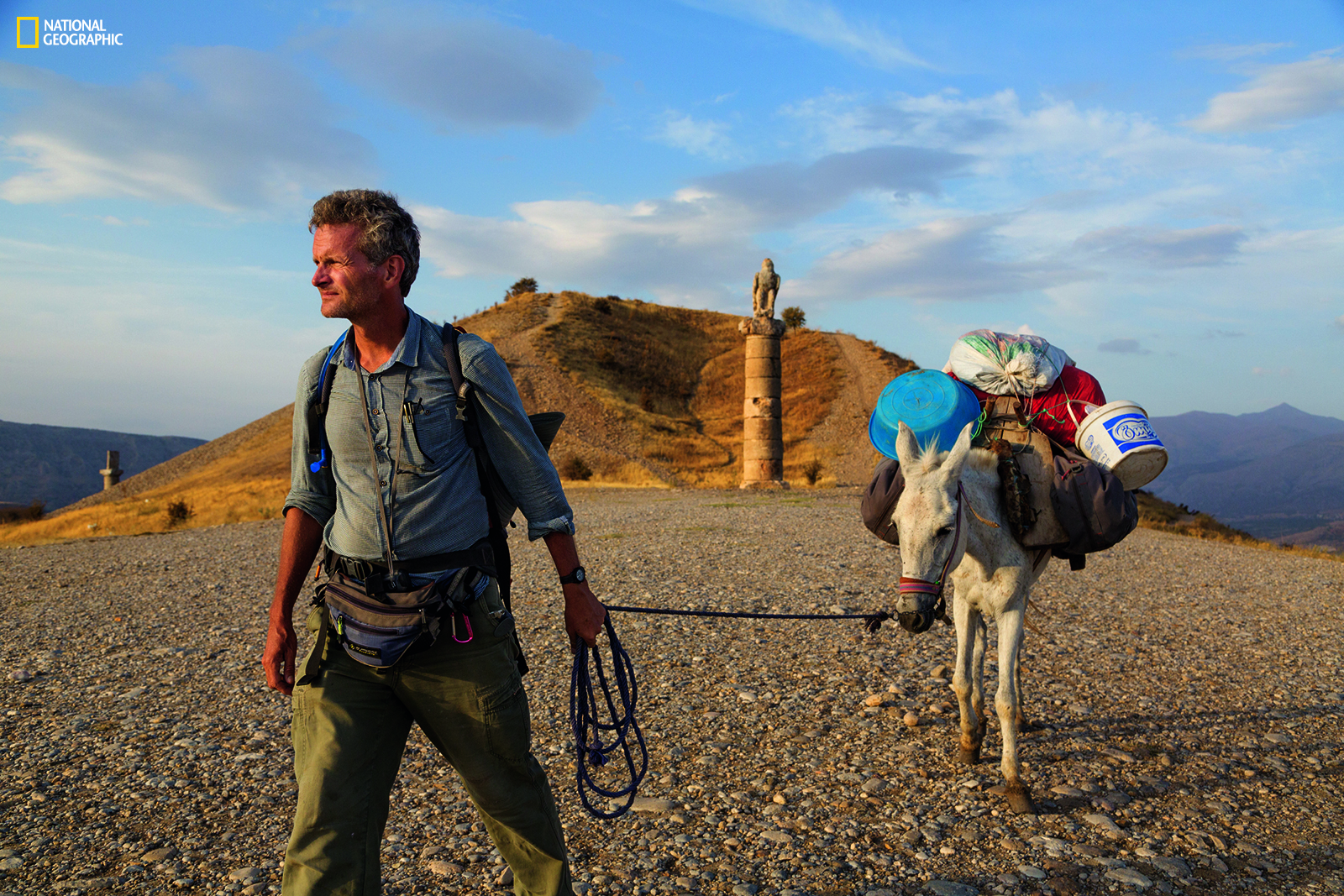 And after four years walking in the footsteps of the first humans, following one of the oldest migration trails, he's realized the many layers of these connections: the links between a piracy story and a science story, or between an environmental story and a war story.
He believes this is because of his slower reporting. "My approach is moving at 5km [per] hour; it's like a nomadic foreign correspondent bureau," he explains. "I walk through stories slowly enough that I accrete some degree of familiarity with the issues in that sort of horizon that I'm moving through whether it's mass migration, war, climate or the loss of cultural memory."
International stories can be complex to capture and tell. And journalists often don't have the luxury of time, even when it would allow them to paint a more nuanced picture of complex situations.
During the refugee crisis, headlines about the numbers of boats sinking or people landing in Greece were common — providing a worthy but incomplete narrative of the forced migration.
"With the refugee crisis as it's been covered in the last couple of years, frankly, it's always been a one-off," says Aryn Baker, Time magazine's Africa correspondent. "It's always about numbers and about overwhelming Europe, for example, but what we're missing is the human side of the story. But it's really hard to tell the human side of the story without reducing those humans to victims. I think if you can follow the lives and really get readers and viewers engaged, identifying with these people, we have a much better ability to break through that sort of refugee fatigue."
Baker, along with Francesca Trianni, video producer for Time Magazine, and Lynsey Addario, renowned photojournalist, teamed up to tell the stories of refugees in Europe through the lives of four babies and their mothers. For their yearlong project, Finding Home, they are publishing texts, videos and photos in Time's print version, a webpage and social media.
But the project was daring.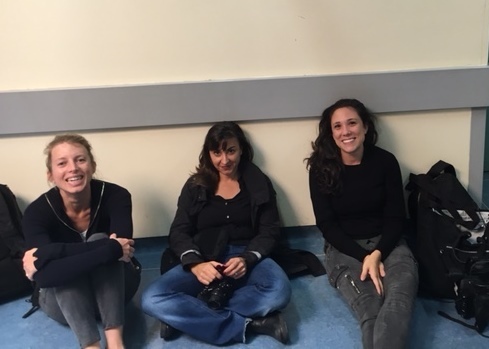 "Everyone is trying to read stories in 700 words or less to fit on their iPhone screens and here we are saying, 'Don't just read a 3,000-word magazine article, follow in real-time a story that's going to take a year,'" says Baker. "We're asking a lot of our viewers, but I think it's really necessary to understand the complexities of the migrant issue."
Projects like Salopek's Out of Eden Walk require a big commitment from their audiences. They are using social media not only to keep their audiences interested, but also to add more details to the story.
"We're trying as much as possible to make people feel like they're on this journey with us," says Trianni. "It's something that journalists 20 years ago would have never done, to basically open yourself up and show the uncertainty, and all the in betweens that usually get taken out in the editing process, both for video and text."
Trianni describes Finding Home's Instagram account as a "diary." More than 7,000 people are now following characters from the story. Taimaa, her baby Heln and husband Wael were recently accepted to Estonia. Baker and Trianni post photos and videos with more details, ask for advice from followers about how to prepare for the cold, and share screenshots of conversations on WhatsApp.
Followers are particularly engaged, offering their suggestions, prayers and thoughts.
"This also informed our reporting because a lot of the questions people asked were smart and thoughtful and they wanted to know more about the conditions in the camp and what was going to happen next," says Trianni about a live Instagram video in a refugee camp that was virtually watched by people from India, Chile and the rest of the world.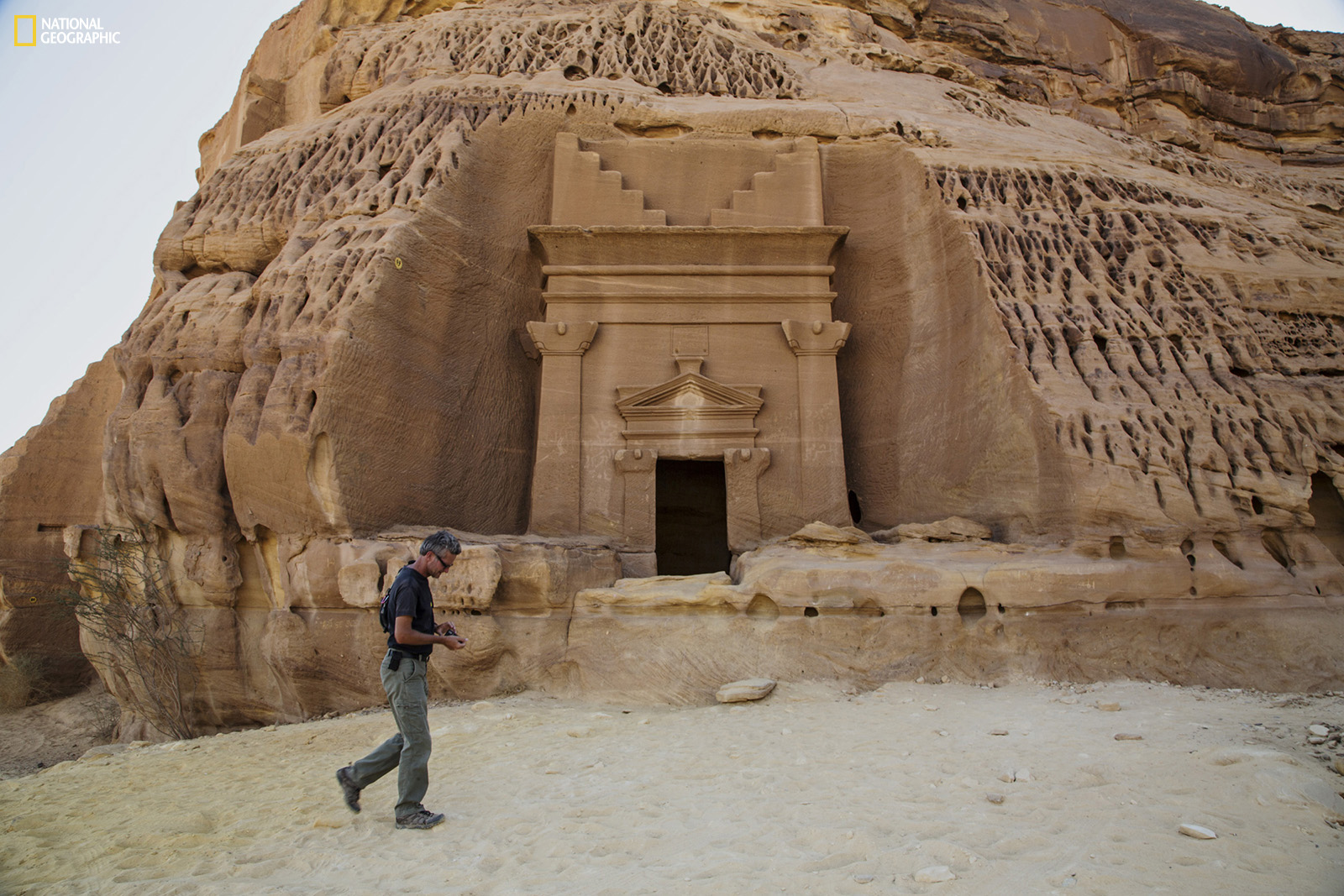 Salopek's noticed similar interest. He thinks all the comments on his stories are thoughtful, "which is extraordinarily rare," he adds.
When he started thinking about the Out of Eden Walk, he actually thought he was going to be a "purist" and not use social media. He soon saw potential to use social media subversively to get readers to stay with such a long project. Nowadays, Salopek says he posts an image nearly every day to remind readers of the "heartbeat" connecting his narratives.
The Out of Eden Walk is even archiving comments so "at the end of the trip you don't have just my voice, but thousands of other voices of our readers having those conversations," he says.
National Geographic is also working on a translation tool that would allow readers to translate Salopek's stories to many more languages, including the ones in the countries where he's walking.
Projects like the Out of Eden Walk and Finding Home take a lot of resources to create, but in the end, Trianni thinks it's worth it because "long-term reporting really brings you places where you wouldn't have anticipated."
Main image of Aryn Baker and third image (left to right: Aryn Baker, Lynsey Addario and Francesca Trianni) courtesy of Aryn Baker. Second and fourth images of National Geographic fellow Paul Salopek by John Stanmeyer for National Geographic.
Follow the Out of Eden Walk in real-time here.