The media industry is still trying to find a sustainable business model in an era of massive changes. Legacy media outlets and newer ventures alike can struggle to find funding for new projects.
Many media entrepreneurs and journalists have been trying to raise funds through alternative methods. One of the most popular yet daring ways to do so is crowdfunding.
How can journalists and media outlets launch a successful crowdfunding campaign? IJNet talked to some of the journalists who have made it happen:
Why is crowdfunding an interesting option?
Paul Salopek, a National Geographic Fellow and creator of the Out Of The Eden Walk, has been at the seat of an ambitious and original journalistic project: walking one of the oldest migration trails starting in Africa for a decade.
As a former foreign correspondent for The Chicago Tribune, he had contacts and experience, but many editors declined to fund his project. Even after finding grants and partnerships, he still needs funds to carry on the project to the best of his ability.
Initially, he wasn't very excited by the idea of crowdfunding. However, he found his Kickstarter campaigns in recent years have opened up conversations with his existing audience as well as potential readers.
"It keeps you honest in the sense that you have to justify the merit of your idea," he says.
The Riveter Magazine used a crowdfunding campaign as a subscriber drive to expand its readership.
"I'm glad we used it as a way to create a subscriber model rather than raising an arbitrary number or amount of funds," says Kaylen Ralph, co-founder and editor.
The founders of longform magazine The Deep also realized their crowdfunding campaign brought more than just money and a core base of subscribers. People in their region were now expecting the magazine, from fellow journalists to hairdressers.
"It's hard, it's stressful and there's that looming possibility that you won't make your goal, but if you do … [you] have all these people who know what you're doing now and they're waiting for it," says Chelsea Murray, co-founder.
Tips for crowdfunding your journalistic project:
Ask for help from established media organizations
"I own [the Out of Eden Walk] idea, but I seek help from my media partners like my main one, National Geographic," says Salopek.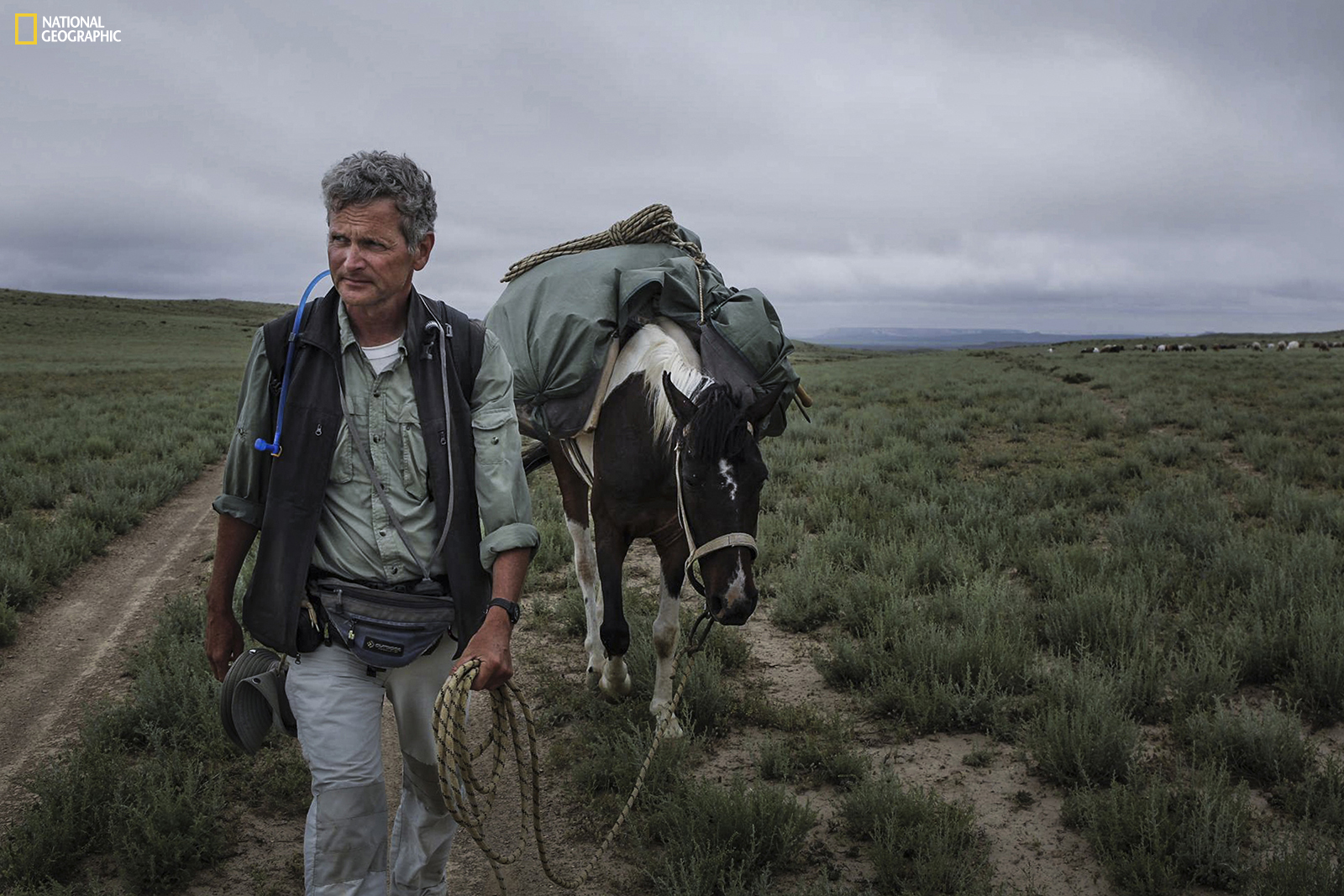 For his crowdfunding campaign this year, he also reached out to the Knight Foundation, which agreed to match donations for a certain period of time. The Abundance Foundation later offered to do the same.
The Deep partnered with The Coast Weekly, a weekly newspaper in Halifax, Nova Scotia. Murray and co-founder Matthew Halliday approached the editor and publisher a year before starting their campaign. The Coast Weekly helped with rewards for pledgers, for example.
Figure out who your audience is
The Deep focuses on telling stories of the Canadian Atlantic region, so its founders reached out to people from these provinces and cities, according to Murray.  
After several campaigns, Salopek says he has learned a lot from his audience.
"For a decade-long project, only a few hundred people contributed, but we used these core readers who love the journalism to encourage them to talk to their friends and neighbors who like literary journalism," he says.
He thinks his strategy would be different for a specific project like covering the aftermath of the elections in Gambia, where he advises "laser focus to find audiences willing to donate one-off."
Bring the campaign outside of the virtual realm
To bring their project to light, Halliday and Murray held two events: one on the day of the campaign's launch and another a month later. The first event, a live storytelling night, heralded the rest of the campaign.
"I think because people felt very good about that night, they felt very good about the project," says Murray.
Keep your campaign short to instill a sense of urgency
The Deep decided to do a 60-day campaign, but found it to be too stressful. If they could change something, they would "do 30 days instead of 60," Murray says. On its website, Kickstarter itself suggests campaigns of 30 days.
Prepare ahead
"These things take a lot of pre-planning," says Salopek. "You can't just decide one weekend that you're going to have a crowdfunder and then you pull the trigger the next week; it will probably fail."
Between setting up your page, vision and business model, finalizing rewards for backers, preparing a video and other tasks, most successful campaigns take weeks or months of preparation.
"Everything doesn't have to be 100 percent finalized," says Halliday. "Things change with time, but you have to have 80 to 90 percent of what you plan to do by the time you launch your Kickstarter because that's what you're promising to do."
Social media is key
Salopek suggests getting support from social media amplifiers — people with lots of followers who might be interested in your project — and ask them to help you with tweets once your campaign launches.
Create a list of people who would be interested in your project and ask them for any support, whether it's pledging money or sharing tweets, says Murray. But don't expect your friends and family to automatically share your posts.
"Don't trust that people will just on their own retweet you," says Murray. "Have it lined up like 'Today I am doing this string of tweets, can you please share it?'"
Here's why @vicecanada columnist, @CBCNL ranter & pug enthusiast @drewfoundland thinks Atlantic Canada needs @TheDeepMag pic.twitter.com/6zHOUfD76H

— THE COAST HALIFAX (@TwitCoast) December 2, 2016
Don't underestimate Facebook
Journalists tend to predominantly use Twitter, but Facebook can drive much more traffic and let you reach more communities.
"We have fewer likes on Facebook than we have followers on Twitter, but way more money has come from Facebook," says Halliday.
The Deep found that, roughly, for every Twitter follower who pledged money, two Facebook followers pledged — and the pledges were larger.
Keep asking outside of social media
Don't just ask through DM, tweets and posts; use old-fashioned emails to drum up support.
"We drafted basically a cold email and compiled a list of 200 or 250 people — media people, journalists, people in the community — and we just blasted these things out there," explains Halliday. That resulted in 20 percent of their pledges and some shares.
Main image CC-licensed by Flickr via marcmo. Second image of National Geographic fellow Paul Salopek by John Stanmeyer for National Geographic.