Journalists and artists alike tell stories. Their processes, however, differ.
Creative Time Reports (CTR), a multimedia website, serves as a platform for artists to deliver unique takes on how major issues affect people and places. The site assigns artists to share perspectives on newsworthy events worldwide using photography, videography, illustration and other art forms.
How did the landscape of popular Istanbul spaces change during the 2013 protests in Turkey? CTR published a video by Stockholm-based artist Santiago Mostyn entitled May Day 2012 / May Day 2013. Mostyn juxtaposed two very different scenes: The first, from 2012, showed Istiklal Street crowded with shoppers leisurely walking. The second, from 2013, filmed protesters with signs and flags being tear gassed.
As major world leaders hashed out the Iran nuclear deal, CTR commissioned Tehran artist and curator Sohrab Kashani to write about how sanctions placed on his country have affected business, health and creative life.
"We think of artists as being in their studios, separate from society and not apart of the world," CTR Editor-in-chief Marisa Mazria Katz told IJNet. "But these artists we work with are in the street. They're engaged. They're political. They're getting people to think differently about their world."
Finding a global audience
Creative Time, a public arts organization based in New York, first approached Katz in 2011 with the idea of artists as reporters in their own right. Since 1974, Creative Time had been working with artists worldwide to deliver art projects in public spaces. These artists were politically and socially engaged, and they could comment on issues in the news in a way journalists couldn't.
Despite being a well-traveled journalist and editor, Katz had to experiment with how CTR could bring artists' viewpoints to the mass media. She began to explore by visiting different places. CTR, an offshoot of Creative Time, would have a global perspective, and Katz needed to understand how freely artists could express themselves in other countries. They decided to publish first in an artist's native language before translating.
When Haitian writer Jean-Euphèle Milcé documented the aftermath of the Jan. 12, 2010 earthquake in his essay, CTR published it in French first. Multimedia artist Pi San's video animation depicting the Chinese education system throughout the 1980s has subtitles in two languages.
"We were hoping people would be visiting the site from their local communities, and it wouldn't be just for English-speaking audiences," Katz explained.
Growth through partnership
Since its inception, CTR had partnered with a variety of organizations, including Foreign Policy, Global Voices, The New Yorker and Slate. But getting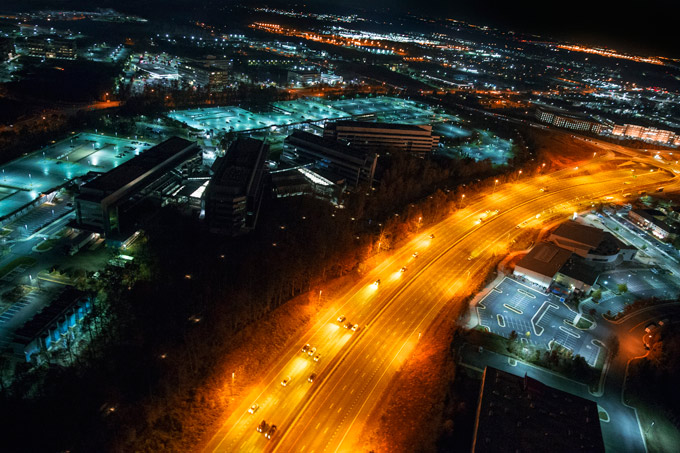 that partnership wasn't always the focus.
This changed in early 2014, when CTR collaborated with the Intercept to deliver a visual examination of surveillance in the United States. Photographer Trevor Paglen flew over three U.S. intelligence agencies, of which few images exist, in a helicopter.
Paglen captured aerial views of each agency's headquarters. The photos were made available to the public under a Creative Commons license, and the Intercept posted the images on its launch day.
"That piece was so intensely popular that we started to feel we were really making a huge impact when we partner," Katz said, adding that the success of another piece by musician David Byrne published in the Guardian gave CTR additional perspective.
"We ended up kind of slowing down and deciding if we could partner as much as possible, that would be ideal," she continued. "That way, we could really speak to what this project was about: Hearing artists weigh in on the news every single day. When we were able to really hone and target these pieces, we found that the readership grew exponentially."
Artists, not journalists
CTR commissions artists to deliver content, and, much like freelance journalists, they do. But CTR contributors don't have to prescribe to the same rules as reporters. As Katz described it, for artists, there aren't as many barriers between the subject and writer. Timelines to complete projects also vary.
"We spend a lot of time with these pieces," Katz said. "I don't think an artist works at the same pace as a journalist, and nor do we want them to."
Katz is quick to point out that CTR is not a journalism outlet, although they still follow a rigorous fact-checking regiment and each piece is edited. Most pieces appear in op-ed sections of news outlets' papers or websites.
"We are not considered journalists of course," Katz said. "These are artists."
Images courtesy Creative Time Reports. Main image of CTR Editor-in-Chief Marisa Mariza Katz. Secondary image of the National Reconnaissance Office in Chantilly, Virginia by Trevor Paglen