This month marks exactly 10 years since I first stepped on American soil and settled in Washington, D.C. to cover the European debt crisis for Greek broadcast media.
The same motivation that prompted me exactly ten years is the same thing that drives young generations into journalism: reporting the news, pursuing hidden truth and constantly exploring. Journalists have the opportunity to offer, through their reporting and journalistic work, something important to society. Journalists who live and work as foreign correspondents here in the U.S. are doing essential work for U.S. citizens, and for the democracies of the countries they are reporting for. 
Being a correspondent, however, isn't easy. Today, I work as president of the Association of Foreign Press Correspondents in the United States where I work regularly with correspondents who echo many of the same challenges — and joys —that I experienced 10 years ago. 
Loneliness
I will never forget the loneliness and alienation I experienced when I was in the American capital trying to find ways to do the reporting that the Greek channel I worked for was expecting. Forming social connections was especially difficult. Even outside work, it was difficult for people to trust me. People had in the back of their mind the suspicion that my intention as a journalist might be to use them as a source of information, which always made them feel the need to protect themselves, repeating that what they were saying to me was "off the record."  
Foreign correspondents who belong to large media organizations come to the U.S. and have a group of colleagues who are already here. However, these are the exceptions and not the rule. Many foreign media organizations' dramatic budget cuts have meant that no more than one foreign correspondent represents their organizations. 
"The first challenge was finding out, 'How can I get my stories? Who should I talk to?' Interviews, getting contacts, networking — that was the challenge," said Majeed Gly, a reporter originally from Kurdistan who now works in New York covering the U.N. and international affairs. "It was immensely challenging the first couple of years to get the right interviews." 
We try to break these exact barriers for foreign journalists through our work at the Association of Foreign Press Correspondents in the U.S. We are open to foreign journalists who reach out and ask for mentorship and support. We open our doors for them and help them reach a network of people that otherwise would be inaccessible for most of them.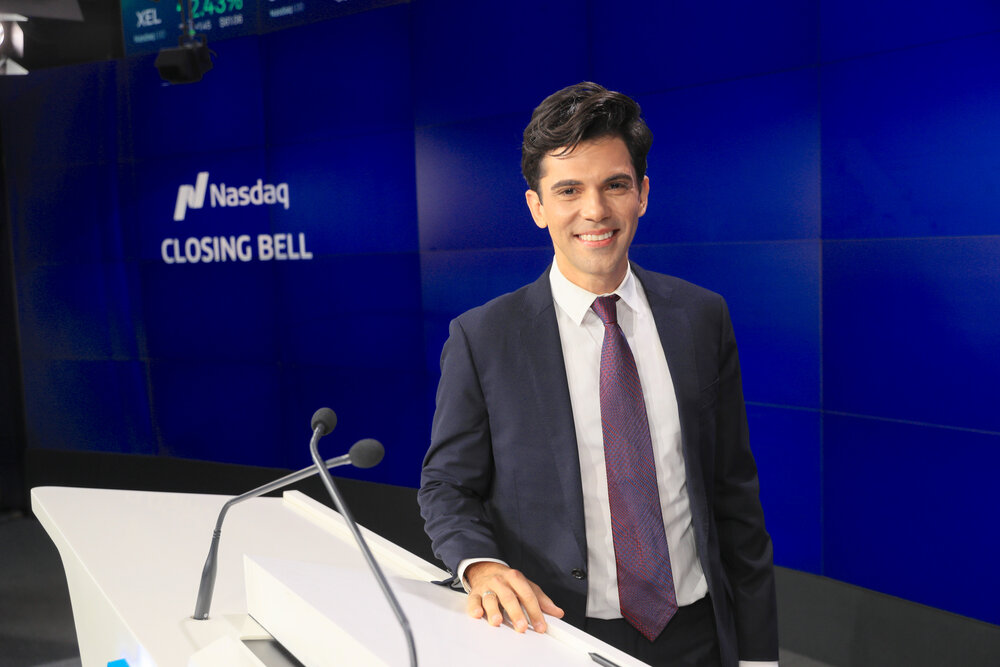 Suspicion and lack of credibility
To persuade them to help me with my reporting, I had to first overcome the suspicion of influential people in Washington about who I was, and the agenda of the media I represented. In 2010-2012, Greece was at the center of international news due to its economic crisis. Declaring myself a correspondent of this bankrupt country often provoked hatred and pity. I realized that I not only carried my professional identity, but also the identity of my country. 
Today I hear foreign correspondents talk about suspicion against them and racist stereotypes about their countries of origin. In the U.S., there is a distinction between two categories of journalists: reporters working for U.S. media and foreign correspondents reporting for a non-U.S. audience. 
This bias ultimately affects foreign correspondents' ability to report. For example, when I was reporting from the International Monetary Fund (IMF), it was more difficult for me to ask a question at the press briefing compared to a colleague in American media. 
Bobby Talukdar is a correspondent for The North East Times of India who has experienced similar discrimination. "In press briefings, there have been moments when I was not given an opportunity to ask a question because the country of my publication was not as important for the priorities of the institution or the organization to share its message," she said. "It doesn't matter if you are a good journalist or if you are asking the right questions. Most times, I feel that what matters is if your audience also matters to those you are reaching out to for a statement or an interview. Of course, American journalists don't face such challenges as we do." 
Benefits
Although it's challenging, being a foreign correspondent has many upsides. "It is one of the most amazing, fun and exciting rides somebody can do in their lives. You'll never know how the job is going to be," said Brazilian reporter Miriam Spritzer who works in New York. "You need to be open to all these different experiences and all these different people you meet. I think there is something fascinating about going to a new country and starting from zero." 
Mamen Sala lived in the U.S. for three years before she started working at a foreign correspondent for different media in Spain. She said she learned more about the country while working as a reporter."You are better informed of what happens in that country, how it works, you learn thousands of things that otherwise you would not have noticed."
For me, being a foreign correspondent helped eliminate a syndrome that journalists often have: reporting the stories based only on what matters to your country's audience and not what matters at an international level. Foreign correspondents help citizens understand what is happening in other societies — explaining to them how and why the events that happen in these  foreign societies affect the future of their own lives. 
The mission of the Association of Foreign Press Correspondents in the U.S. is to create conditions so that current and future journalists working in the U.S. as foreign correspondents are able to work under better conditions than those I experienced 10 years ago — to have equal opportunities as their American counterparts, to ensure equal access to decision-making centers for their reporting, to be treated equally as professionals and to promote the notion that their reporting is as essential as that of American media coverage. 
If I could choose again between the security of a stable career in my country as a journalist and the uncertainty of being a correspondent in a foreign country like the U.S., I would make the same choice.
---
Thanos Dimadis is the President of the Association of Foreign Press Correspondents in the United States. He is the author of two books published in Greece as a foreign correspondent. He graduated from George Washington University and distinguished himself with a Knight-Bagehot Fellowship from Columbia Journalism School.
Images courtesy of the author.