As news media are trying to reach new audiences through ever more sophisticated bots, customized newsletters and social media-oriented videos, a magazine in France is going the opposite way: investing in long and arduous news stories on paper.
Their innovative format is not so innovative. It's been used to tell fun stories — often to kids — for decades: comics.
La Revue Dessinée's successful use of the comics format lies in harnessing artistic and visual storytelling to make news more easily understandable and compelling.
But this doesn't mean their stories are any less serious or credible.
Most of them span over 30 pages, approaching complex issues such as economic policies, financial scandals, privacy issues after the Snowden leaks or prostitution in Paris.
Amélie Mougey, the magazine's editor-in-chief, has witnessed the quarterly magazine develop for the past three years, going from a fun project led by several comics artists to a reputable, award-winning news magazine.
"The very serious institutions [giving the awards] noted, 'We still verified [the facts] since it's comics but everything was right!'" she recalls. "It was sometimes hard at the beginning to be recognized as a legitimate [news media] among journalists [because of the format], but after three years, I feel that we've proven our credibility on the journalistic side."
For each story, a comics artist and a journalist are paired up for an investigation or analysis generally assigned by the Revue Dessinée's editors. Mougey compares their work to a healthy combination of pushing and pulling; the journalist trying to convince the artist to give as much information and details while the latter pushes for a more visual and pleasing narrative.
"A co-constructed narrative is born from these two approaches with an imperative from the journalist to be grounded in reality while the comics artist pulls toward more narration to sweep the reader away," says Mougey. "So we end up with stories where we both learn things and let ourselves be taken away like in a comic, a novel or a more cultural object."
Editors choose both the journalist and the comic artists, focusing on what they could bring to a specific story. Some very complicated economic stories might require a comics artist talented at conceptualizing abstract concepts. Journalists are chosen for their abilities to lead complex investigations, as most stories span over several months.
Mougey worked on a story about high school dropouts being reintegrated into a special program to help them get their high school diploma. She followed one class of students for nine months from the very first day until they finished their exams. She would visit them with the comics artist twice a month.
"Drawing is a chance [for reporting]; it facilitates a trusting relationship," explains Mougey, who has also reported on prostitution. "I think it enables a smoother, subtler approach and sparks more authenticity from people in the stories."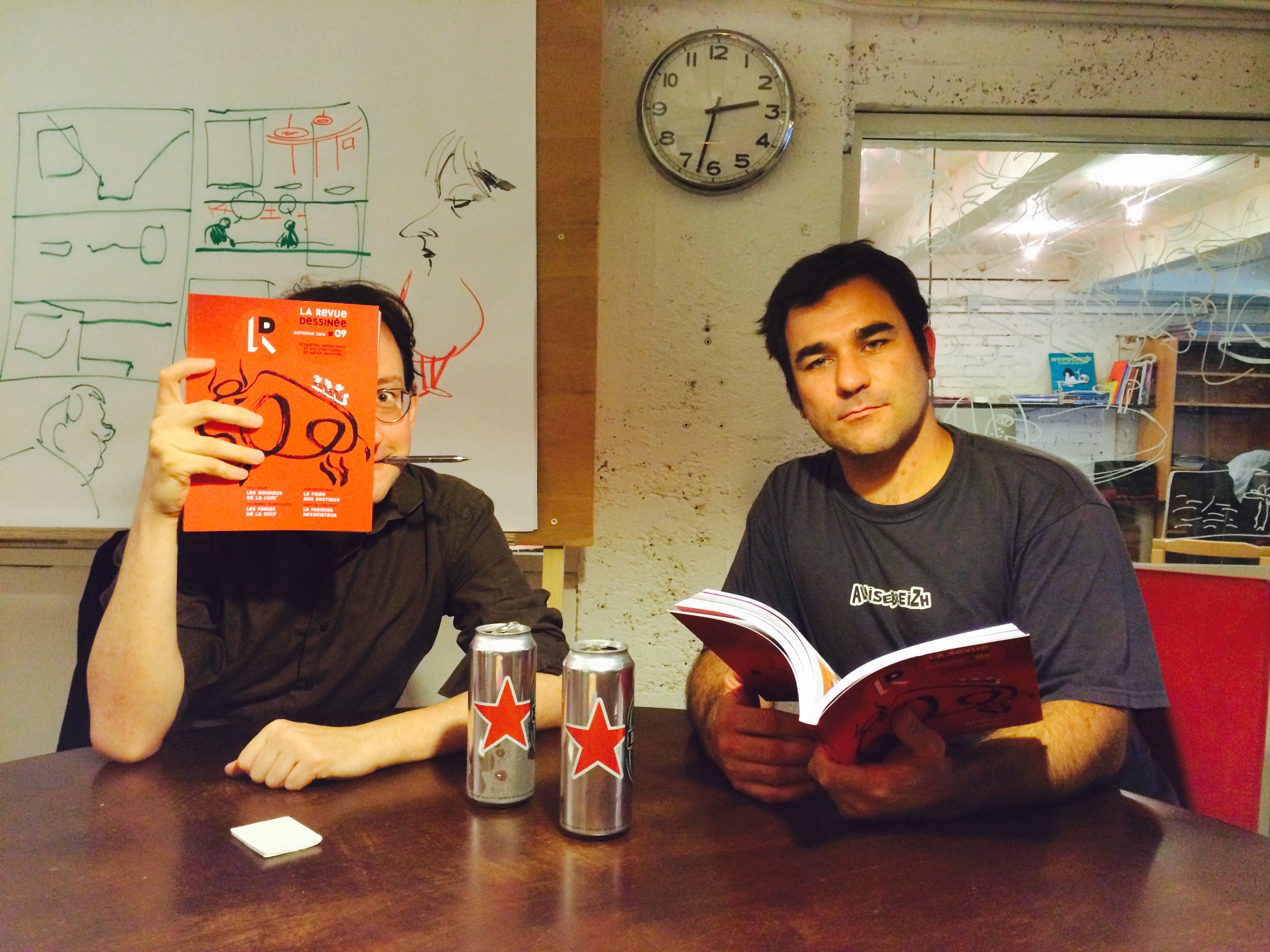 However, she emphasizes the same journalistic requirements used in traditional reporting apply to them; sources are direct and identified and are only anonymized in extreme cases. If the comics artist visually tells the story with his own look and drawing style, he will not change anything to suit an interviewee's request to look "better," nor will he caricature them.
The Revue Dessinée is growing, both in sales and subscriptions. And Mougey is optimistic, especially when readers comment with ideas and requests such as "including more women comics artists."
The magazine has also started working on collaborations with other French traditional news media such as Le Monde, Mediapart and Les Jours, which are showing interest in exploring new visual storytelling for their articles and social media.
Images courtesy of La Revue Dessinée.