When I tell people I report in English and Spanish for an NPR member station, they are usually surprised. As a student at the University of Nevada, Reno, I work for both Reno Public Radio (KUNR) and Noticiero Móvil — a bilingual Spanish-English digital news organization run by the Reynolds School of Journalism.
After wrapping up the collaborative project's first full year, my colleagues and I reflected on what we have learned so far:
The start of the Noticiero Móvil-KUNR partnership
Noticiero Móvil was created to address a lack of local Spanish-language news content in northern Nevada, an area with a large Spanish-speaking population. 
Michelle Billman, news director of KUNR, shared Noticiero Móvil's desire to communicate with more of the Spanish-speaking community in northern Nevada.
"There's just a whole cohort of our community that we're not talking to, we're not serving them well," Billman says. "My goal here is to figure out, how do we connect with people who are right here?"
For Vanessa Vancour, the editor of Noticiero Móvil, the collaboration with Billman and KUNR was designed to offer student journalists the opportunity to produce bilingual stories and work with an external news organization.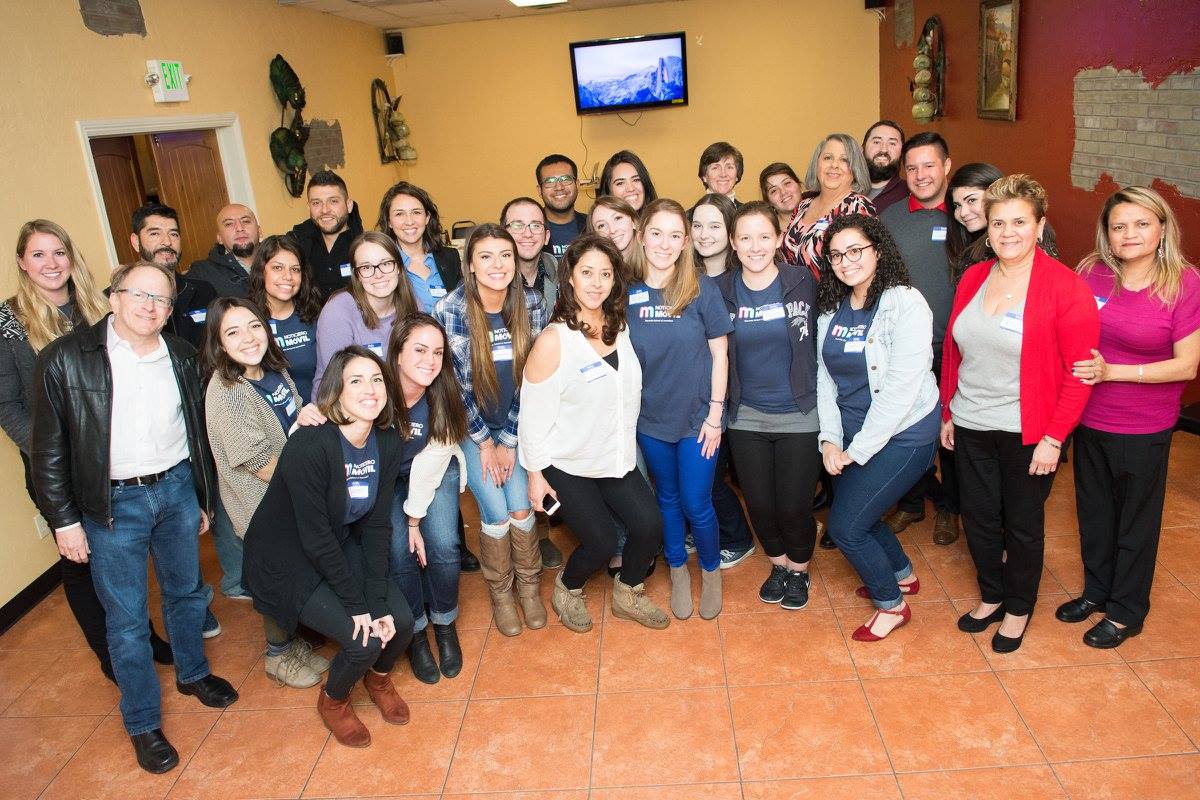 I work alongside another student reporter to pitch stories to Billman, who helps us produce the English-language version of the story to air on KUNR. Then Vancour and Noticiero Móvil get involved to produce the Spanish-language version for publication online.
Vancour and I have noticed that our team has increased the diversity of KUNR's coverage. Issues that are important to Spanish-speaking and Latino communities were less explicitly addressed on KUNR in the past but have since been elevated to a more prominent position. In the last year, we've worked on stories ranging from explainers on the U.S. visa process and DACA to features on Mexican desserts and quinceañeras.
Reaching the community
To build trust with northern Nevada's Latino community, Vancour and her students — myself included — spent weeks developing relationships with community members. We walked around predominantly Latino, Spanish-speaking neighborhoods to understand the area better.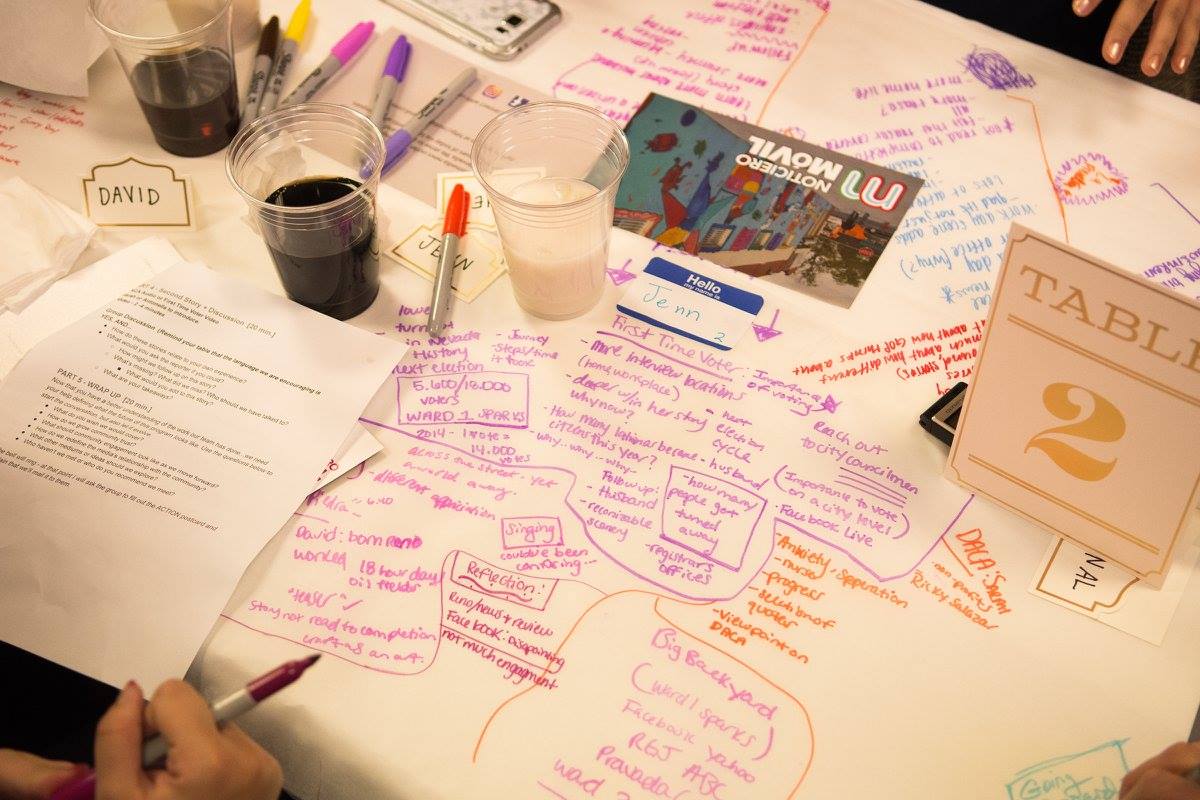 "I think you really have to take a step back and eliminate this hierarchy that existed historically," Vancour says. "You really have to shift your perspective, really thinking of yourself almost as co-collaborators [with community members]."
We work consciously to avoid a condescending tone when communicating with contacts, remembering that many in the Latino community have been exploited or felt the impact of parachute reporting — when a reporter comes into an area, does a story and leaves without building a relationship with the people there.  
Events journalism
Vancour and her class regularly organize events to interact with their audience directly and to determine what news is important to locals. Some of these events have included sessions where the group collectively listens to a story produced for KUNR.
There really is no other feeling like seeing someone featured in one of your stories reacting to it in real-time. I have found that directing the group straight into discussion after a listening party can uncover new information related to the topic of the story just played. It has also helped me show those involved in my story that I am open and eager for their feedback.
Making A Partnership Work
Billman has advice for other newsrooms that want to work with local, bilingual publications.
"I've learned that you want to make sure you have a really solid partner, you're both in it for the long haul and you both have a shared vision of why you're doing this," Billman says. "This is a partnership that will take time to foster and develop."
As someone who is still in the process of learning how to report in Spanish, it takes time for me to produce the Spanish version of a story that I originally reported in English. Fortunately, we work with a professional translator who provides a level of accuracy we would not have if my fellow reporters and I solely peer-edited each other's work.
Moving forward
We are working to find better ways to get our online Spanish-language content to the Spanish-speaking community in northern Nevada, who may not even know this content exists.
"We haven't completely figured that out yet," says Billman. "At this point we've started to build this collection of stories in Spanish, and now our next step is, how do we get them to the right people so we are serving them effectively? All of that takes time, innovation, trying new things and grassroots efforts in the Latino community."  
We will continue this media partnership between KUNR and Noticiero Móvil in the coming year with a grant from the Online News Association, expanding coverage of immigration in northern Nevada by working with Meedan, a social technology company. Reporters will use Check software to aid in fact-checking, particularly on social media.  
Main image credit José Olivares.
Image 1: The Noticiero Móvil bilingual Spanish-English news team holds a roundtable discussion with community members and reporters from KUNR (credit: David Calvert). Image 2: Participants at a Noticiero Móvil listening party write down their reactions and discuss the stories presented (credit: David Calvert). Image 3: Noticiero Móvil editor Vanessa Vancour leads dinner attendees through a group listening session (credit: David Calvert).
---