This is the fifth installment in our six-part series, Perspectives in Photojournalism. Click to read part one, part two, part three and part four.
Paul Moakley, deputy photo editor for Time magazine, had just come home from working on a breaking story. It was one in the morning and he checked his Instagram.
That's when he saw images from photographer Mark Peterson, who had been photographing a protest in New York following the Trayvon Martin verdict. Moakley emailed him; by the morning, he'd gotten some of Peterson's pictures. They were in the magazine that week.
"That was the first instance of directly picking something up from Instagram and publishing it," said Moakley.
In another instance, amid the protests that followed Freddie Gray's death in Baltimore, Moakley's colleague Olivier Laurent saw a photo Rihanna had shared on her Instagram. It was a picture taken by Devin Allen, an aspiring photographer working with kids with special needs in Baltimore, who'd been documenting the protests.
"We immediately thought there was a cover image in there for that week," said Moakley, who reached out to Allen. "We had to really talk to him, we had to vet his images and really find out if it was an accurate picture that wasn't manipulated. "He turned out to be a really incredible young aspiring journalist with whom we've worked since."
The success story continued. Time published more of Allen's photos in the following weeks, assigning him more stories and even using his images in their Person of the Year issue.
Instagram has allowed photojournalists and editors to participate and interact on a visually driven social network. Editors interviewed for this series encouraged photojournalists to be present on the platform for this reason.
Pauline Eiferman, photo editor at Roads & Kingdoms, said she sometimes checks the Instagram feeds of photojournalists who pitch her to get a feel for their familiarity with the places in which they plan to work and to see their past projects.
"I go on their Instagram to have a feel for who they are and what it means for them to be telling that story," she said, acknowledging she also accepts pitches from people who are not on the platform.
"It doesn't need to be very sophisticated, but it's such a fantastic way for photo editors to know where the photographer is at any given time," she added.
She uses Instagram as well as Facebook every day to assign stories, keep an eye on photojournalists she likes and discover new ones.
"It's a nice way to share your work when you're not pitching ... and show what you're up to, which, for me, is extremely valuable," she said.
Allison Shelley, an award-winning photojournalist who has worked for publications including  Time, The New York Times, The Atlantic and The Washington Post, believes Instagram is "pretty vital" for photographers.
"It's such a great way to get yourself out there," she said.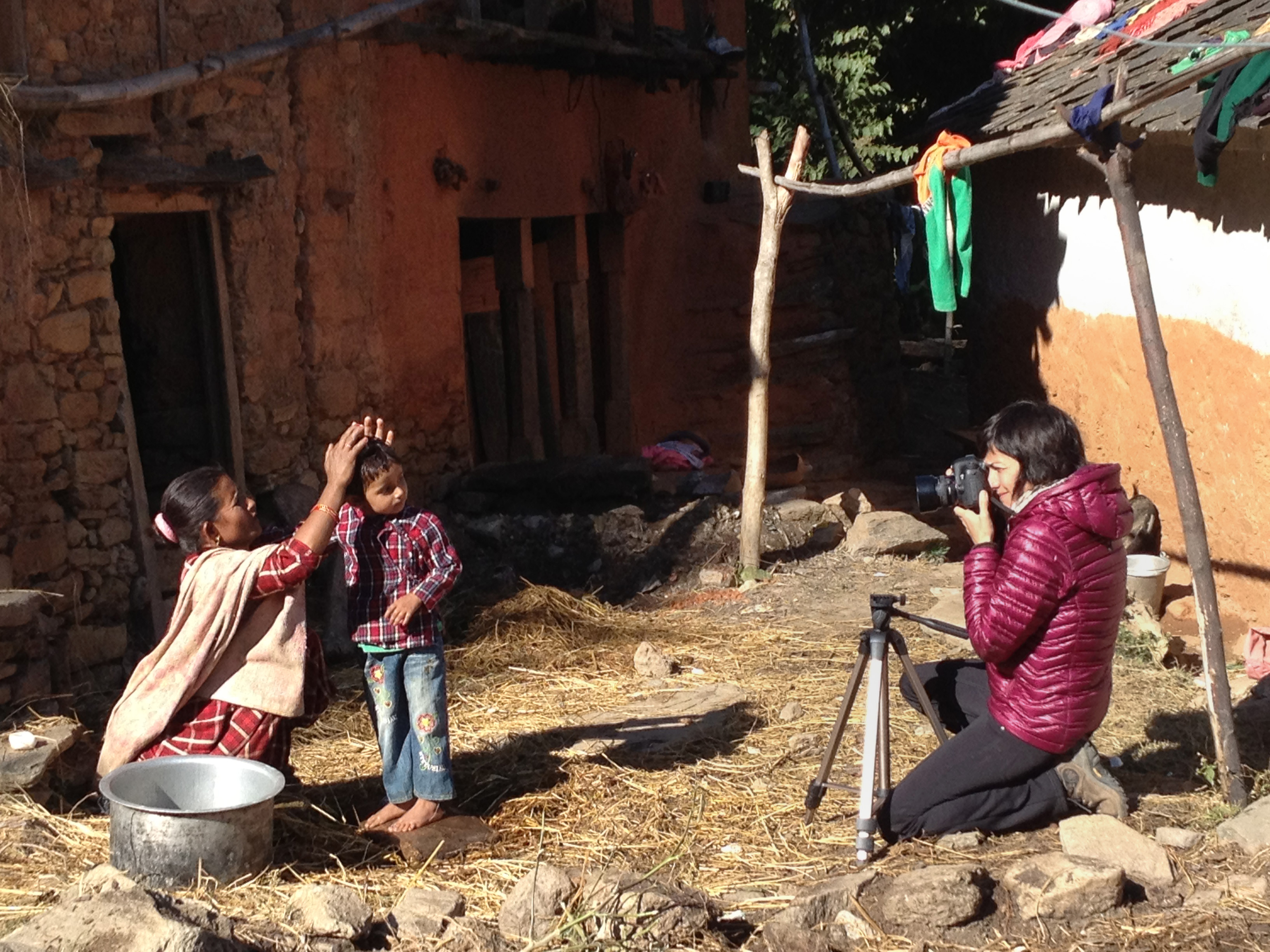 She thinks having a portfolio or website that shows off your unique  style and best works is also necessary. Instagram is an extra place to do this in addition to a portfolio.
"If you can make your Instagram consistent with that style (on your website), even better," she added. "There's so many photographers out there these days, so how do you make your voice rise above the rest?"
Alex Potter, who has worked in the Middle East and whose photos have been featured in The New York Times, The Washington Post and other international publications, is uncertain about the turn Instagram has taken lately with its algorithm.
"I used to look at Instagram all the time," she said. "Things would be posted [chronologically], but now my photographer friends don't even show up — it's people who are geographically closest to me or connected to Facebook."
Because of the algorithm change, Potter doesn't use it as much as she used to — and is disappointed, since she thought it was a great platform for photographers and to find creative inspiration.
At Time, Moakley said he is now looking at photographers' Instagrams more than their regular websites, even though he does believe traditional portfolios are important.
He recommends having two feeds: one personal with random selfies and personal photos and another, more professional and refined, feed.
"I would encourage [photojournalists] to think about interesting ways to tell stories on it," he said. "This is where you're staying in people's minds and keeping people up to date ... Sometimes you rediscover different sides of [photographers] or a new project they're working on, and that's exciting too."
Moakley thinks Instagram democratizes photojournalism in that everyone is publishing on the same platform.
"No one has the bigger front page or cover, everything is all in one feed … the only thing that really stands out is your images, how you speak with them and how you're using text."
Main image CC-licensed by Flickr via stekelbes. Second image of Allison Shelley courtesy of Allyn Gaestel.