Here's a hypothetical: you're a news editor and an event breaks out in a place where you don't have a staffer on the ground. What do you do?
Maybe you turn to the freelancer database and start making some calls. But there's a possibility it hasn't been updated recently and no one answers. Even if he or she does, the person on the other end might not speak your home news agency's language and can't help.
What then? The global journalist network has grown significantly in the digital age, but connecting them with news agencies can be challenging.
Enter PayDesk, a London-based joint venture begun in 2015 by co-founders Morgan Sowden and Henry Peirse. The two met in Sarajevo, Bosnia and Herzegovina, in the mid-1990s, and they started to hatch a plan for media managers to more easily find journalists. Sowden brought his years of experience in California's tech sector, while Peirse brought his Rolodex from his previous enterprise – Global Radio News (GRN), a network that for the last 15 years has fed correspondents, reporters, videographers, photographers and fixers to news-agency clients around the world.
"The idea is to build on the GRN concept – extend into other media and niche information publishers," Peirse, a former freelance journalist himself, said on April 6 via email from London. "We could never do that with the old offline model of GRN. Our view is that news is changing and the journalist needs support … our role is to help the professional do their job."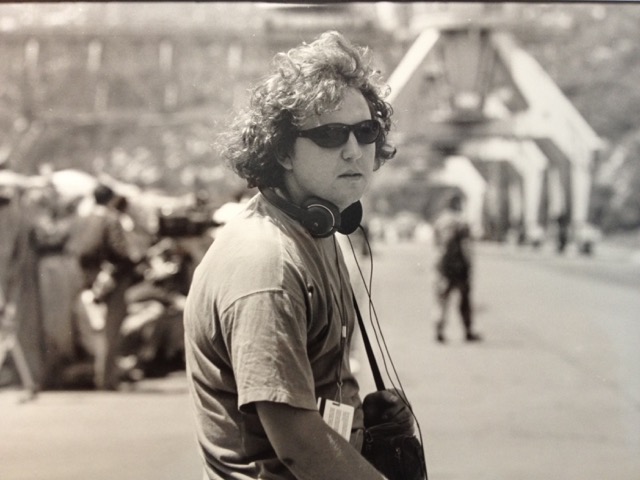 The business model is simple: a news agency comes to PayDesk with their need, finds a freelancer for the job and PayDesk takes care of the invoicing, adding a small commission on top. What the client offers the freelancer is exactly what the journalist gets – PayDesk takes nothing from that deal.
If it's a big story, such as the Brussels bombings, a freelancer can make thousands of dollars in one day. Otherwise, typical two-way live phoners can average anywhere from US$50 to US$100, while TV packages can go into the hundreds of dollars. It's all up to what the client is willing to pay, Peirse said, who also noted PayDesk is looking to make nearly US$500,000 in revenue in its first year.
Esther Judah, a British national and print reporter, worked for a variety of platforms from Belgium for various PayDesk clients following the recent bombings. She said the agency helped her get clients who wanted live TV and radio phoners, Skype interviews and print stories.
"This was when PayDesk worked best," Judah said by email from Brussels on Wednesday. "They helped manage the bookings and ensured that if clients called and booked, and I didn't make their slot in what was a very manic moment, I would still be paid. They also helped book slots and chase up after to guarantee as many were done in a short amount of time."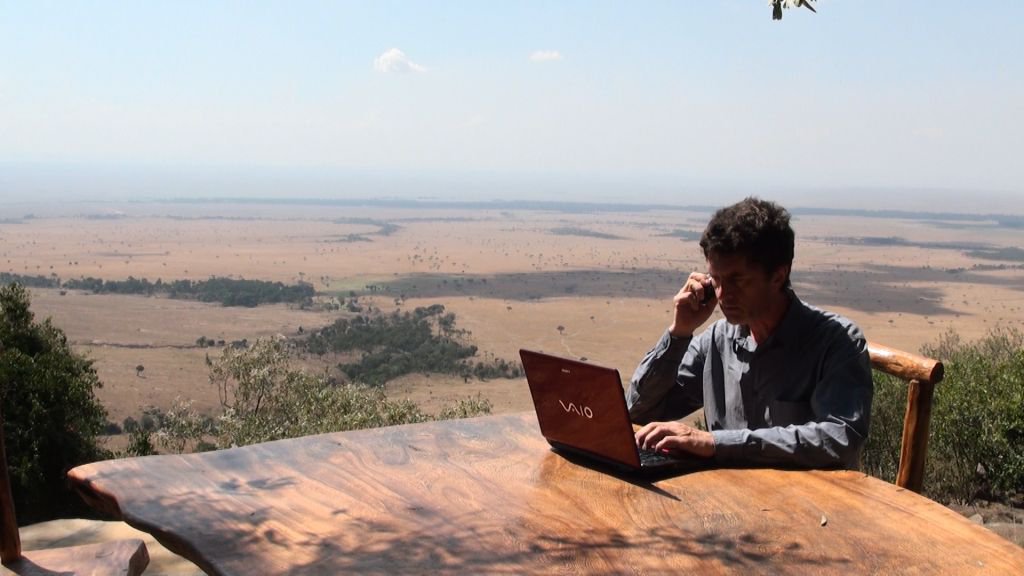 Ruud Elmendorp, a Dutch national and PayDesk freelancer, has crisscrossed the African continent as a video journalist for the last 14 years, going after big stories like a meeting in the Democratic Republic of the Congo bush with renegade rebel leader Joseph Kony.
Elmendorp said PayDesk has been good at getting him assignments from an underreported continent like live Skype and phone interviews, along with other projects for media and NGOs alike.
"PayDesk has worked out nice as one of the few agencies that has been able to get work for me," Elmendorp said via email on April 10 from Nairobi, Kenya. "For a freelancer in Africa, PayDesk is a great partner to work with, since they can sell content from Africa."
Peirse said about 50 new freelancers join PayDesk every week, with about five to 10 new clients added per week as well. Clients include outlets like CNN, ABC News, France 24, USA Today, The Economist, The Associated Press, Vanity Fair, Voice of America (VOA) and more.
Vetting journalists can be time-consuming but vital, Peirse said. Clients require that reporters be scrutinized, as their reputation for delivering news is on the line. They don't have time to evaluate whether each PayDesk freelancer has journalistic integrity.
Sonya Laurence Green, chief of the English to Africa service at VOA's Washington, D.C. headquarters, said the organization was so far pleased with PayDesk's journalists after agreeing to try its services on a one-year experimental basis, using local- and Western-trained reporters alike.
"We have a real need for reporters across Africa, and that's where PayDesk comes in, because it can be difficult to find reliable stringers and Africa is such a vast continent," Green said on Tuesday from Washington. "We've had problems in the past finding people quickly during breaking news, and PayDesk has been quite beneficial."
Main image: Esther Judah conducts an interview in Antwerp in 2016 following the Brussels bombings. Courtesy of Esther Judah.
Secondary image: Henry Peirse upon arrival at the NATO base in Bosnia in 1995. Courtesy of Henry Peirse.
Third image: Ruud Elmendorp at work in the Maasai Mara of Kenya in East Africa in 2012. Courtesy of Ruud Elmendorp.