Data journalism has been around since the 1960s, but despite tremendous improvements in computer and internet technology, many reporters in Nigeria still struggle to work at this crucial intersection of journalism and numbers. However, one media enterprise, Dataphyte, is gearing up to make a difference.
Dataphyte's managing director, Joshua Olufemi, sees the organization as a "child of circumstance" that has emerged because of a huge vacuum in how public institutions and the media operate in Nigeria. "If you look at the sectors that are underreported in the country, one key factor is the lack of data to drive the conversation," he said.
Olufemi, who has over a decade of experience working in the media, accountability and open data advocacy sector, resigned from his job as the program director at the Premium Times Centre for Investigative Journalism (PTCIJ) to work full-time on the project. He started contemplating the need for a standalone data journalism outfit in 2015, but it did not start taking shape until 2018 when he participated in a five-month fellowship organized by the National Endowment for Democracy (NED). Dataphyte finally launched the following year and began fully operating in January 2020.
The platform shares a few similarities with BudgIT, a civic organization that simplifies budget and public data, and Code for South Africa, which promotes open government data and civic engagement. But it is the first organization in the country whose aim is to combine data journalism with open data, data training and data as a service, which refers to selling mined and analyzed data, and providing data consultancy.
For Olufemi, the NED fellowship presented an opportunity to establish a model data journalism platform in Nigeria inspired by FiveThirtyEight, a U.S.-based establishment that tells compelling stories using statistical analysis. "There is no model that a Nigerian journalist can aspire to," he said. "We don't have [a group] who is really doing data journalism for data journalism's sake. I wanted to fill that gap."
BudgIT co-founder and director, Oluseun Onigbinde, agrees that, though a few news organizations are doing well, there had been no local platform going the extra mile and treating data journalism as the core of its work.
Dataphyte has already published numerous stories exposing inefficiency in budgeting, corruption in government, problems demographic minorities face and more. Recent stories include "Nigeria budgets two thousand Naira for the healthcare of each citizen in 2020," "The welfare of 47 million Nigerians hangs in the balance due to NDDC's mismanagement of 1.53 trillion Naira" and "Reasons 50 million persons with mental disturbance lack care in Nigeria."
Dataphyte also has innovative ways of breaking down statistical stories for readers and sparking conversations around policies, including "Numbers II Ponder," a weekly newsletter that extracts and shares important figures from recent news; and data cards, which are straightforward infographics that share essential statistics on population, health, budget and more.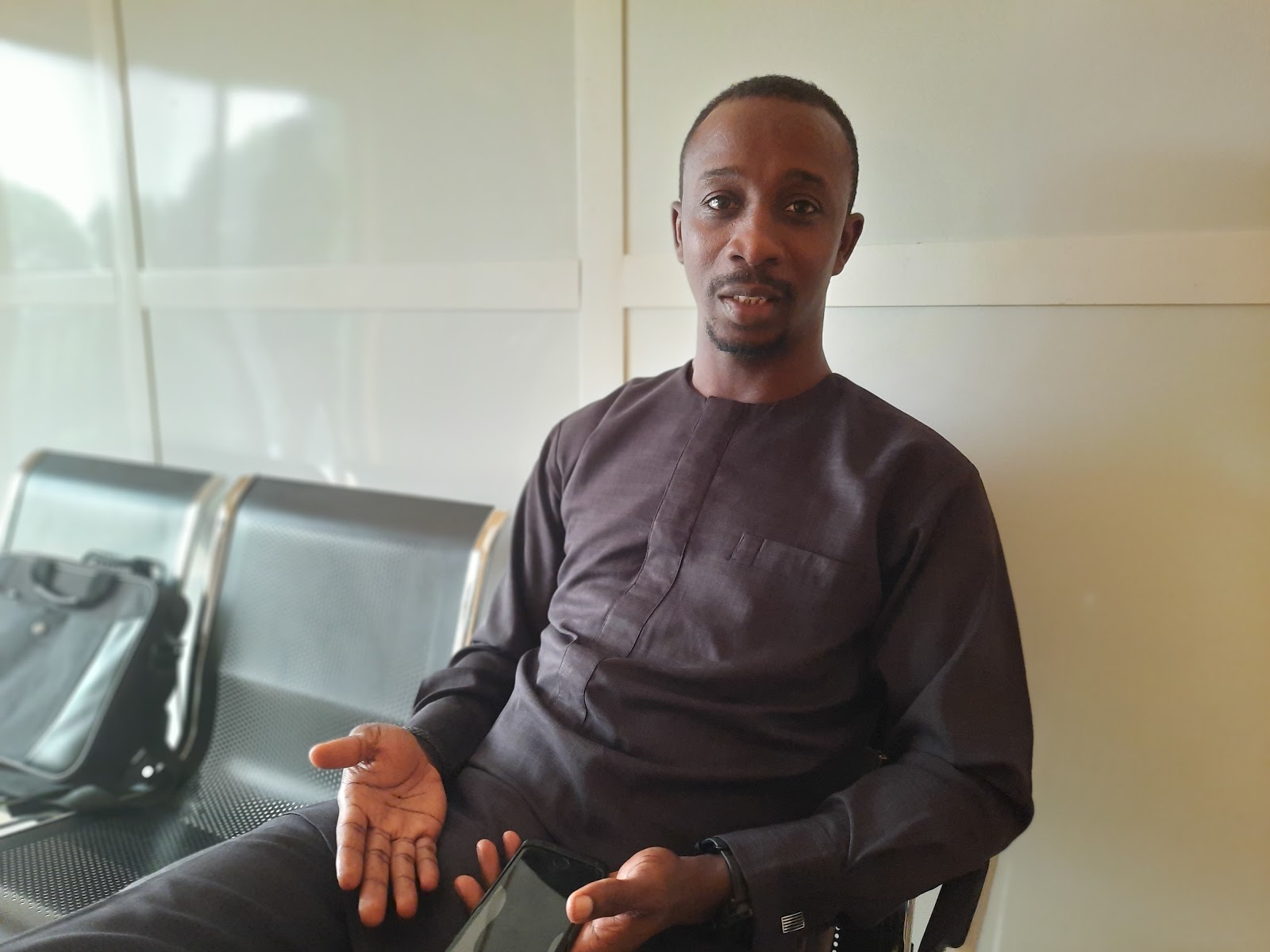 The group is also making data available to other journalists who need it, and plans to help five newsrooms establish data desks in the next two to three years. Olufemi also hopes to set up open data portals for at least 10 state governments, and to assist them with the development of a sustainable process for publishing machine-readable data. The group is already in talks with four of them.
"We try to gather data, liberate it and make it available to citizens and journalists who are interested in repurposing it for their own reporting or research. On other days, we brainstorm about what critical data insights we can provide, and that's what you see on our platform," Olufemi said, giving insight into the group's day-to-day activities.
He believes reporters stand to learn a lot from Dataphyte's model of data journalism. According to him, data not only allows you to grab the attention of an audience, it also helps journalists filter through their biases so they can be more objective in their reporting.
"It helps to relate with an intolerant government that believes everything you say is either from the opposition, or because you are anti-progress," Olufemi said. "Data became a fact-checking tool, but also a safe instrument for accountability. It helps you to present facts, even using government information."
According to the 2019 ICFJ State of Technology in Global Newsrooms, up to 65% of journalists believe data journalism helps them engage audiences, improve quality and raise productivity. The report also notes that while 79% of journalists would like to be trained in data analysis, only 35% of newsrooms provide such opportunities.
The emergence of Dataphyte kicks off a new phase for journalism that tells the story behind numbers, said Stanley Achonu, civil society adviser at the Open Government Partnership, Nigeria Secretariat.
"Data gives insight into what newsmakers and policy framers leave unsaid," he said. "It confirms if what is being said is true or not, and most importantly, it can predict the likely outcome of a policy." 
Achonu added that he expects the new organization to serve as a powerhouse for supporting other newsrooms and training journalists in data journalism. For Onigbinde and Damilola Ojetunde, a data analyst at the International Centre for Investigative Reporting (ICIR), Dataphyte has a crucial role to play in churning out quality analyses accompanied by captivating data visualizations, as well as putting forward uncommon statistical insights that can drive narratives.
"Data journalism is the future," Ojetunde said. "Journalists have to be data-savvy so they can be relevant in years to come."
In the future, Olufemi plans to expand Dataphyte beyond Nigeria. 
"I'll say, Nigeria for the next five years," he said. "But, ultimately, Africa is our context."
---
Main image CC-licensed by Unsplash via NESA by Makers.