IJNet publishes articles on the most valuable tips, tools and resources for journalists all over the world. Every year, we also invite media entrepreneurs to apply to our Arabic Mentoring Center for Media Startups in the Middle East and North Africa (MENA). Through this 10-month program, we connect founders of emerging media projects in the region with expert mentors to help them improve and grow their young news outlets.
Eight media entrepreneurs from across the Arab world participated in the Mentoring Center's latest round — its sixth — which began in summer 2019.
At the program's conclusion in April, mentors selected this year's three most promising media outlets to award seed funding, to encourage their further growth and development. 
Sheikha Aldosary, a participant from Saudi Arabia, won first place for her project, Saudi Women's Stories, aimed at telling the stories of Saudi women. Syrian journalist Abdul Kareem Aouir received second place for his Qatar-based online science journal, Nok6a.net. Algerian journalist Farida Hamdi, founder of the economic website, 4DZ, ranked third.
Sheikha Aldosary
Sheikha Aldosary worked with The New York Times and The Washington Post in the MENA region before participating in the Mentoring Center. Upon being awarded first place for Saudi Women's Stories, Aldosary emphasized her focus on women's rights. She noted that her project aims to empower and encourage Saudi women to start a dialogue, and to discuss their role as women in Saudi society. 
"Saudi Women's Stories is an independent educational storytelling platform for women in Saudi Arabia to tell their stories, especially those related to success and excellence, which highlights diversity in various regions of the Kingdom. The site also trains women to tell their stories," she told IJNet.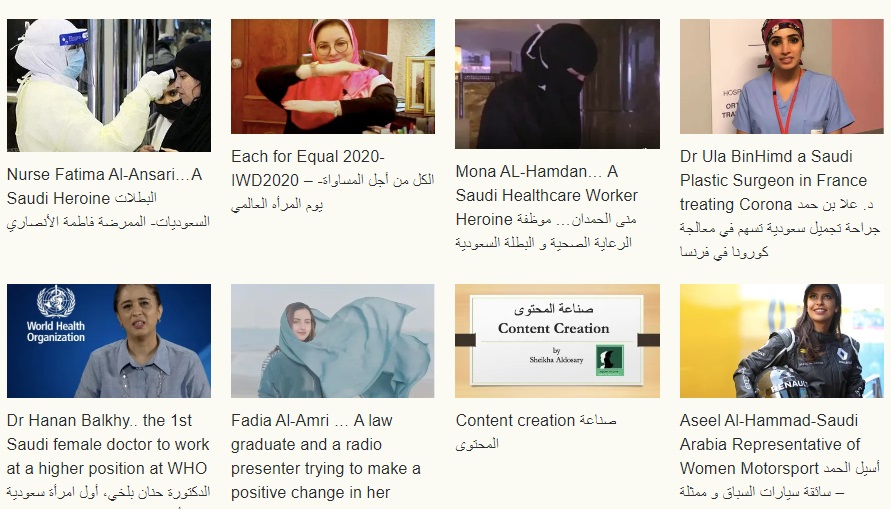 "I thank the mentors who helped me focus, improve my writing, identify content and shorten stories that were too long," said Aldosary. "We started relying on Instagram, which many Saudi women follow, to promote stories and to involve women who we then invite to participate in campaigns and create videos."
The publication had been on Twitter and Instagram, and after participating in the program, it added Snapchat and YouTube, which helped increase its followers.
Aldosary encouraged journalists to participate in the Mentoring Center. "It provides opportunities to forge partnerships and learn from the experiences of other media startups from different countries — including their successes and challenges — and to work together on research, photography and more. This is in addition to the amount of knowledge, guidance and advice mentors provide." 
She continued: "We were able to secure funding for the project from various sources during our participation in the Mentoring Center, and we began working with a number of organizations on events and campaigns to empower women."
Abdul Kareem Aouir
Abdul Kareem Aouir, who is currently based in Qatar, participated in the IJNet Mentoring Center, to develop his science journalism outlet, Nok6a.net. He works as the site's sole content writer, as well as its translator.
Following his experience in the Mentoring Center, Aouir aims to increase the amount of original reporting to 70% of the magazine's total content. He has also launched social media accounts for his outlet on Twitter and Instagram.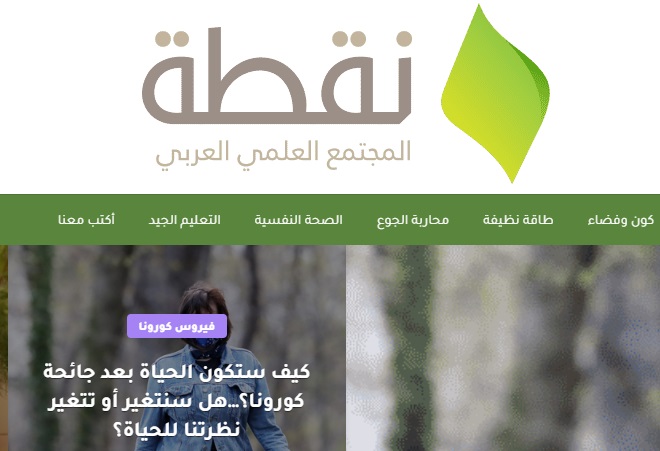 In an interview with IJNet, Aouir explained that he is interested in making science-related information more accessible. He founded Nok6a.net to accomplish this. He participated in the Mentoring Center program to grow this vision. 
"The mentors helped us think about the identity of the project. They explained the basic principles of moving forward by defining the target audience and then getting the appropriate content to them," he said.
"The project, Nok6a.net, has become profound and diverse. My thinking no longer focuses on only getting scientific information to the public, but also how science and technology can contribute to sustainable development in the Arab world," he continued. "The way we address the audience, and the way we direct and distribute content has changed. We have more followers and more visitors on our website, and within three months, the magazine's ranking on Alexa.com increased."
Aouir advised every journalist with an emerging project or idea to consider applying to the Mentoring Center, to take advantage of the knowledge and tools it provides to support the development of young media outlets.
Farida Hamdi
Algerian journalist Farida Hamdi received third place after launching a completely new site, 4DZ, with a more targeted mission in early 2020.
Hamdi, who has a background in conducting interviews, and editing and preparing stories for an Algerian broadcast channel, entered the program last summer running a site called Lakhbarat, which covered political, economic and social news in Algeria.
She decided to revamp her approach after receiving critical guidance from program mentors and trainers. 
"At the workshop in Tunisia, I learned a lot about editing, preparing content and choosing attractive titles. But the real turning point for my media project was during my participation in the Mentoring Center boot camp in Jordan where I met trainers with different specialties," said Hamdi. 
"When they asked me what distinguished my site from others, and shared their opinions, I decided to completely change my news website," she continued. "I created 4DZ, which is a specialized economic website that focuses on finance, banking, emerging economies and general trends in the Algerian economy. What motivated me is the fact that Algeria lacks such a specialized website in Arabic."
Hamdi noted that the most important thing she learned from the program's mentors was not only how to launch the project, but how to design strategies to ensure that it remains sustainable. 
"I advise everyone who has a media project to participate in this unique training, and to benefit from this very professional experience," she said.
---
IJNet will soon commence recruitment for the 2020-21 Mentoring Center. Please check back in soon for more details.
The main image of participants with mentors from the Mentor Center for Media Initiatives, by Mohammed Mekawi, was used after obtaining permission.
---