Safina Nabi has always felt like a storyteller and, as she put it, a "story listener." As a child growing up in Kashmir, she would listen to radio programs with her grandfather, showing a natural curiosity about them. "I would have dozens of questions and he would explain [it to] me," she said. "Growing up, I think journalism came naturally to me."
Nabi started working in radio programming while studying for her master's degree in journalism and mass communication at the University of Kashmir. At one point, she hosted an hour-long live morning show. "I wasn't interested in writing at all," she said. "I loved to be in front of the camera, taking pictures or doing interviews." In 2014, Nabi was forced to move to Delhi due to flooding in Kashmir. While in Delhi, she began to take on writing jobs as a way to make some extra money. After several years of exploring different mediums and "trying everything," she decided that writing was what she wanted to do. 
Much of Nabi's work explores issues of gender and how it intersects with health, conflict, social justice and human rights. She has written for The Guardian, MIT Technology Review, Vice, Al Jazeera and more. Her stories are built around strong female characters; she feels that people are the most important part of any piece. Over the past couple of years, Nabi also started writing about her culture and community. She sees it as a way to preserve her heritage. "We [Kashmiris] are an ethnic group and we come from a minority background. We need to preserve our history, our language, and our cultural roots. I think one of the major and important ways to do that is to document them." 
Nabi has received two grants from the Pulitzer Center for her work, the first of which she found on IJNet. Initially, she wasn't even sure she would apply because she was anxious about being rejected. "The tab remained [open] on my laptop for days and days," said Nabi. Finally, she told herself she had to act. She applied and received a positive response within a week. "I was so excited about it," she said. The project, Kashmir's Tribal Women Fight the Stigma of Birth Control, focused on the lack of access to family planning resources for nomadic Kashmiri women. "I have received really great feedback. I really think [working independently] is something that has helped me grow, because I can tell the story the way that I want to," Nabi said.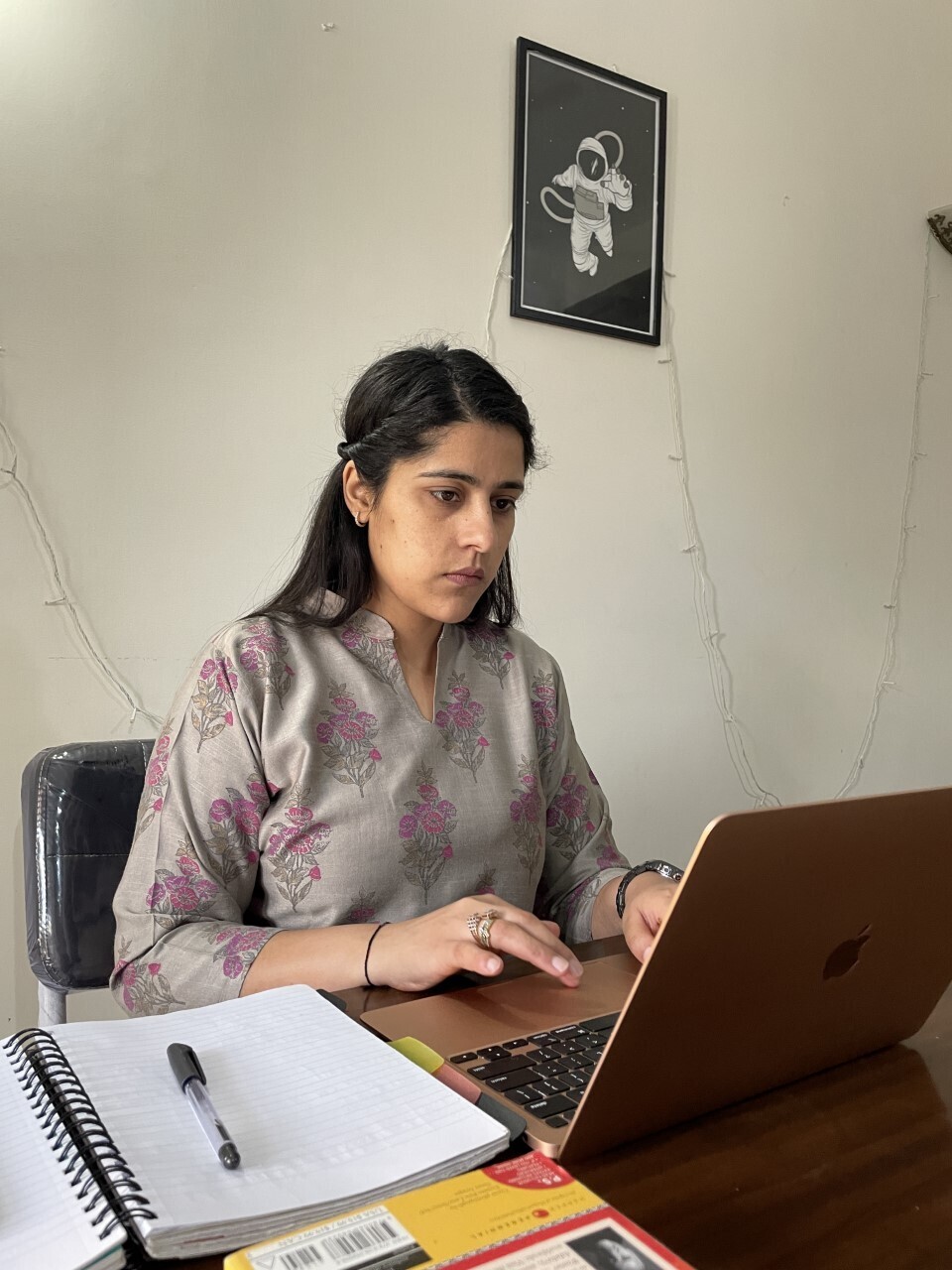 The ability to control the direction of her stories is incredibly important to Nabi. She spoke with frustration about the limitations of the journalism industry, and how difficult it was to get started as a young journalist with new ideas. "As a journalist who is juggling lots of other issues like internet gags and communication blockades, we don't have the kind of time to actually research each and everything," she said. Grants give her more freedom to control her stories, and resources like IJNet, she explained, help her find new opportunities. 
Nabi's most recent project is an in-depth piece funded by the Pulitzer Center. Titled, "How Kashmir's half-widows are denied their basic property rights," it highlights the struggles of Kashmiri women whose husbands have disappeared, but cannot be proven dead, leaving them in limbo. Telling stories like this is what keeps Nabi going when facing situations like months-long internet and phone blackouts, government censorship and intimidation. "Who will tell the stories of these people who are suffering unnecessarily and [who] do not have avenues to reach out to people, to government, to authorities, and there is nobody to listen to them? I feel this is my obligation and this is my duty, to actually give voices to those people who cannot raise their voice, and I think that that's something that keeps me pushing still," she said.
It's a very difficult phase of journalism in Asia right now, especially for women, Nabi explained. "In Kashmir, we don't even have a women's journalism association or a union. I think if we all come together collectively and take [up] that space, I'm sure the struggle is not going to end there, but at least we'll have that kind of space where we will be able to share our vulnerabilities and our problems and discuss them, and be that support system for each other when in trouble."
Nabi also noted the importance of media organizations and publications supporting and inspiring young women to become journalists. "I think it's an obligation and duty of other [sites] like IJNet to give space and give more grants to journalists who come from these small backgrounds and give them chances, amplify their voices and their stories. That's what will help more journalists to come out, especially women, and feel like, "Okay, there are some people who are making it big despite obstacles or struggles that they are facing."
---
Photos courtesy of Safina Nabi.
---