This article was updated on March 30, 2018.
In the territory of Kashmir — contested between India and Pakistan — journalists deal with challenges that most of their colleagues around the world could not imagine.
"If we have any sort of encounter — somebody has been killed or some militant activity — the government shuts the internet down," said Raihana Maqbool, a journalist based in Indian Administered Kashmir. "I cannot message [my editors], I cannot do anything. I cannot send my story and I cannot meet my sources… That's not only me, every journalist in Kashmir faces this challenge."
Maqbool remembers a time in 2016 when the internet was shut down for months and she could not do a single story.
Although the job is challenging, Maqbool always knew she wanted to be a journalist. At a young age, she watched the news anchors on television and wanted to be like them. She soon discovered her own strength was writing.
"I used to see problems when I walked or took a bus to college," she said. "There were so many issues, and… I wanted to write about them."
Maqbool studied journalism and multimedia production as an undergraduate and then went on to get her master's in journalism and mass communications. She has worked at Kashmir Images, The Better India, Radio Kashmir and the Hindustan Times before landing her current position as a regular contributor to Global Press Journal.
She covers a variety of topics, including education, sports, health, conflict, and women and gender, and takes her own photos for her stories.
Maqbool is a longtime follower of IJNet. "It's bookmarked on my laptop," she said.
She reads tip sheets and interviews and applies for opportunities. In 2017, she attended the Reporting Human Trafficking and Modern Slavery workshop in Chennai and the Discover Football conference on gender and media in Berlin, both of which she found through IJNet.
Maqbool spoke with IJNet about being a woman journalist, reporting in a conflict zone and advice she has for emerging journalists. This interview has been edited for length.
IJNet: You mentioned before that it's difficult to be a woman journalist in Kashmir. What challenges have you encountered?
Maqbool: If you see my area or my state — Kashmir — you will not find many journalists here. We are very few. And the ones that are working sometimes leave this job. If you're working for local newspapers here, the pay is very very little. Women get disheartened because they are paid less than men. So they leave it.
Then there are other challenges like access to sources or access to certain places. If I talk about doing a story in the border areas of Kashmir we have to get a lot of permissions to go to that area to do stories. Sometimes those permissions are not even granted.
If there's an encounter going on, people will come and say, "What are you doing here?" They will be overprotective, but the thing they don't understand is that I'm just doing my job. Whenever there's cameras — whenever there's a click — people surround you and ask, "What are you doing?" That usually happens with women journalists in Kashmir.
Which story has been your favorite to cover?
Every story is close to my heart, but recently I was doing a story on a dam that is going to be built in one of the far-flung areas of Kashmir called Kishtwar district. I was surprised to know that we were the first  journalists to reach there — nobody had ever gone there before to listen to their problems.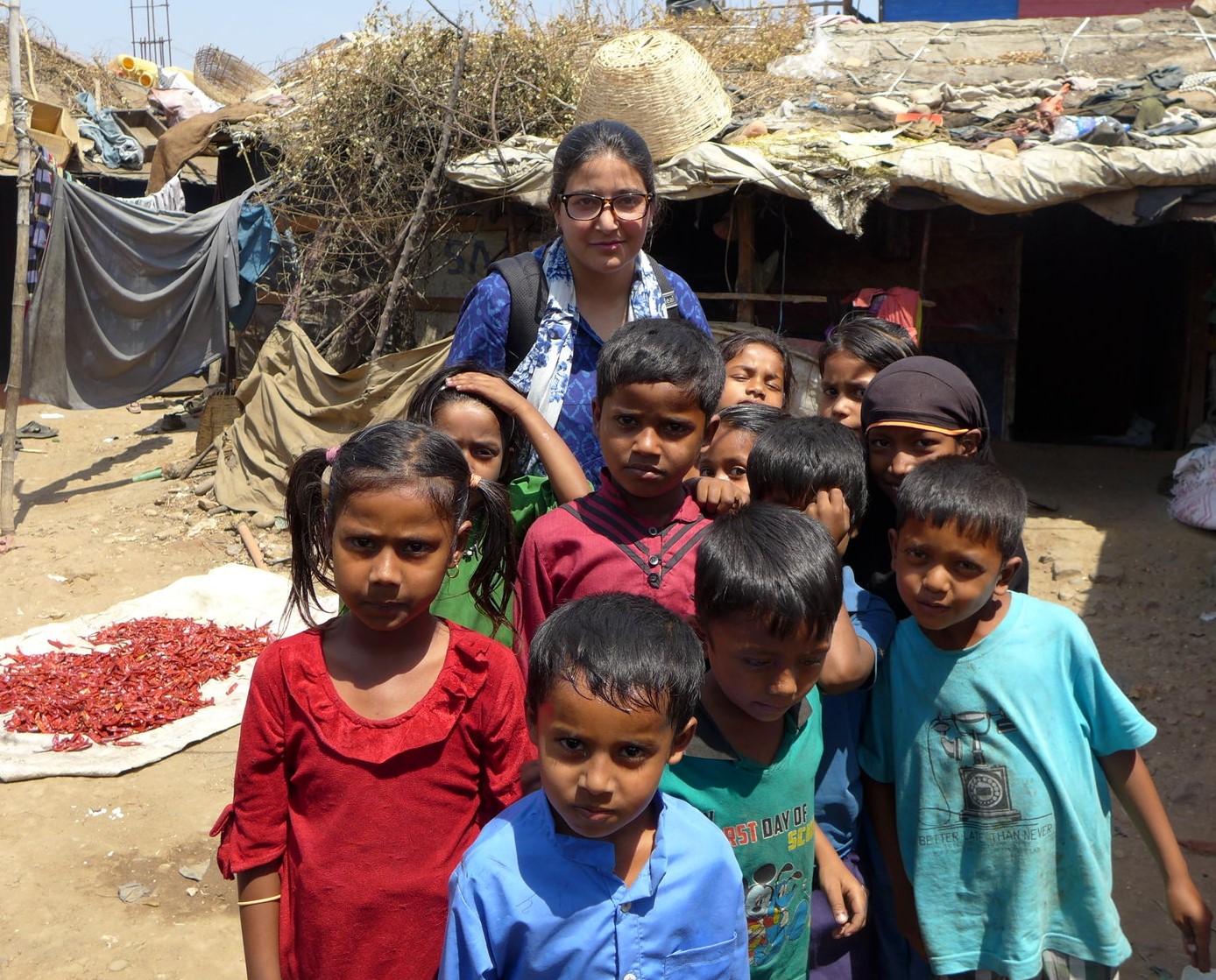 It's a story close to my heart because the dam that's going to be built will displace the people there. It's not just a small village, there are many small villages in that area who will be displaced when the dam is built. And the people are poor, they cannot go to any other place or build homes.
Another story that's close to my heart is one that I did on the Rohingya refugees in Jammu and how the Hindu community in Jammu is forcing the Rohingya victims in Jammu to leave. That's another story that's close to my heart because I did a lot of hard work for that.
What advice do you have for a young, emerging journalist?
My advice is passion. A person needs to be passionate and have a lot of patience. In Kashmir you need to have a lot of patience because here we don't have that much private sector. It's not such a payable job here.
I would advise young people who want to become journalists to start early. Start interning, start writing, start photographing — start early to gain experience. And yes, passion is the thing that keeps you going.
Is there anything else you'd like to add?
I usually report stories that are not covered by other reporters or are under-reported. My focus is not on conflict stories. Every journalist in Kashmir tries to report on conflict — whether they are international publications or national ones, the main focus is on the conflict.
But there are many other stories that are much more important than conflict. Yes, we live in a conflict zone and conflict is an important thing that we need to cover. But what about the other stories? They also need to be told.
Images courtesy of Raihana Maqbool.
---