Like many journalists, Indeewari Amuwatte always loved telling stories. 
However, when she graduated from secondary school, Amuwatte didn't have the financial means to further her education. She needed a job, and she wanted a career that allowed her to pursue her lifelong passion. She landed an interview with one of the largest media companies in Sri Lanka, which welcomed her on as a reporter on the English language news desk in the midst of the civil war.
"As a child, I was forced to watch news. My father used to do that," Amuwatte said. "I know at the time I found it very annoying, but that paid off when I was in the deep end of the pool."
Without formal training, Amuwatte had to learn most of her reporting skills on the job. Her first assignment was to cover a bomb explosion. 
"That's when I felt that there was something in me that was made and built for this," she said. "This was at the epicenter of the explosion, where all the commotion was happening, and there were so many emotions. All I could think was how I needed to be responsible, how I was going to report [the story] and how I was going to carry it to the rest of the people who wanted to know what happened." 
She continued to develop her skills as a journalist through on-the-job training as well as other opportunities and resources she found online. In 2012 she helped establish International Association of Religion Journalists (IARJ), which was an opportunity she found through IJNet. She also used IJNet to discover a Thomson Reuters Foundation course on human trafficking, and to attend a meeting at Montreal University in Canada focused on extremism. 
Three years ago Amuwatte began working at Ada Derana. She wanted a Sri Lankan news provider that would also be accessible to the rest of the world, so she spearheaded the launch of Ada Derana's English-language news service. Today, it's the highest rated English broadcast in the country.
Amuwatte now hosts the station's segment "At Hyde Park," a longform English newscast where she interviews political leaders on current affairs. She often covers stories related to extremism, counter-radicalization and terrorism. 
Recently, Amuwatte was one of three anchors on Ada Derana's full day coverage of Sri Lanka's presidential election on Nov. 16. Towards the end of the broadcast, she began to go viral on social media. First the posts were praising her presentation skills, but they quickly turned into sexist attacks. 
We spoke to Amuwatte about her work, how she's been able to continue it in the face online abuse and advice she has for young journalists.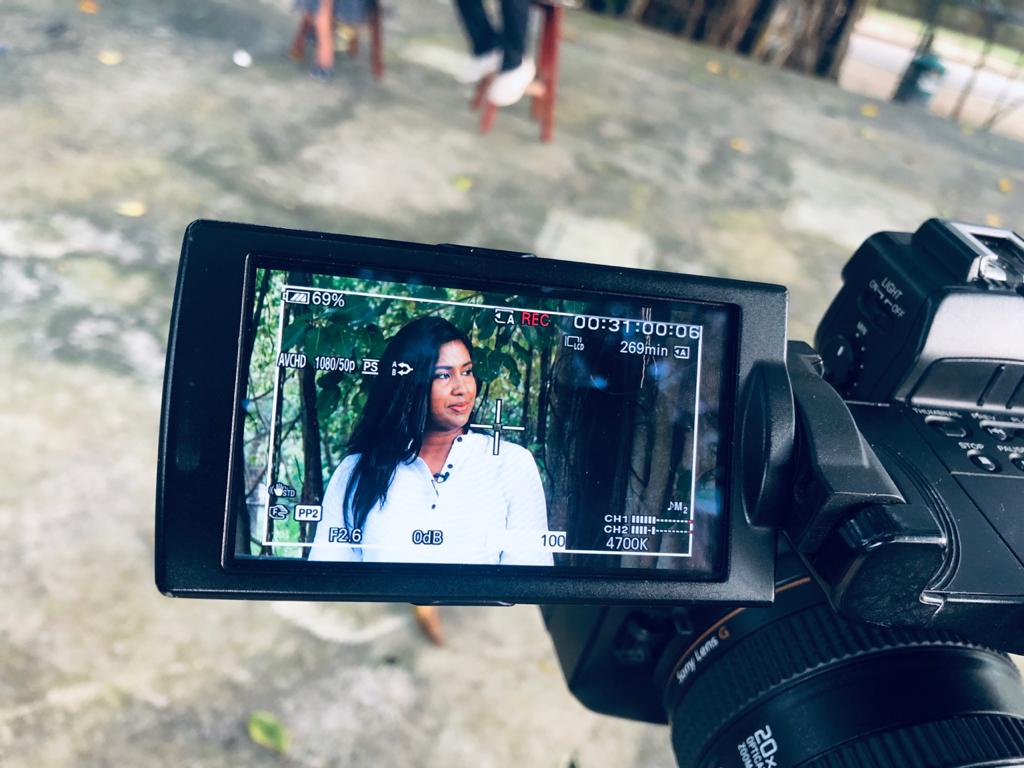 IJNet: You're one of the founding members of the International Association of Religion Journalists. Can you tell us more about that organization and your role in it?
Amuwatte: During the war, I figured out there was something very disturbing happening within society. Although the war was between two different communities, there was underlying fear and tensions between religious communities, although they had not yet surfaced. 
Although I was reporting my beat of politics and business development, I started doing a little bit of research because I just wanted to learn more.
That's when I came across the opportunity on IJNet to be a part of the formation of a global network of journalists committed to non-biased reporting on religion and faith. That's where it started. We all gathered in beautiful Bellagio to form the International Association of Religion Journalists (IARJ). All continents and all parts of the world were represented. 
Today, I travel around the world to speak about how we have to engage in reporting about religion and the issues faced by people of different faiths in order to ensure that we're not biased, and we don't disrespect people of faith or their religion.
You've reported a lot on people who are differently abled. Has doing that coverage shaped the way you report?
My first story of reporting on disabilities was actually a feature story, although I moved into more complex stories later on. It was simply about visually impaired children painting Easter eggs. I came across these beautiful paintings and I quickly picked up the story. 
Still, in Sri Lanka we haven't granted access equal access to differently abled people and people with special needs. We talk about equal rights — about people need needing to be treated with equality and fairness — but then why are we not talking about how there aren't public toilets where someone can go with a wheelchair? When we look at the visually impaired, or the hearing impaired, how do we support these people? 
Reporting these stories opened my eyes. Before we try to change society or press the government, we as reporters should learn to report in such a way so even people with certain difficulties — differently abled or people with special needs — will have access to the information we disseminate. 
During our business reporting, I introduced a sign language piece. While the news broadcast aired, we had a little window where we had sign language playing alongside. We also tried to use as many graphics and support as we could to enable people of all abilities to be part of our viewership.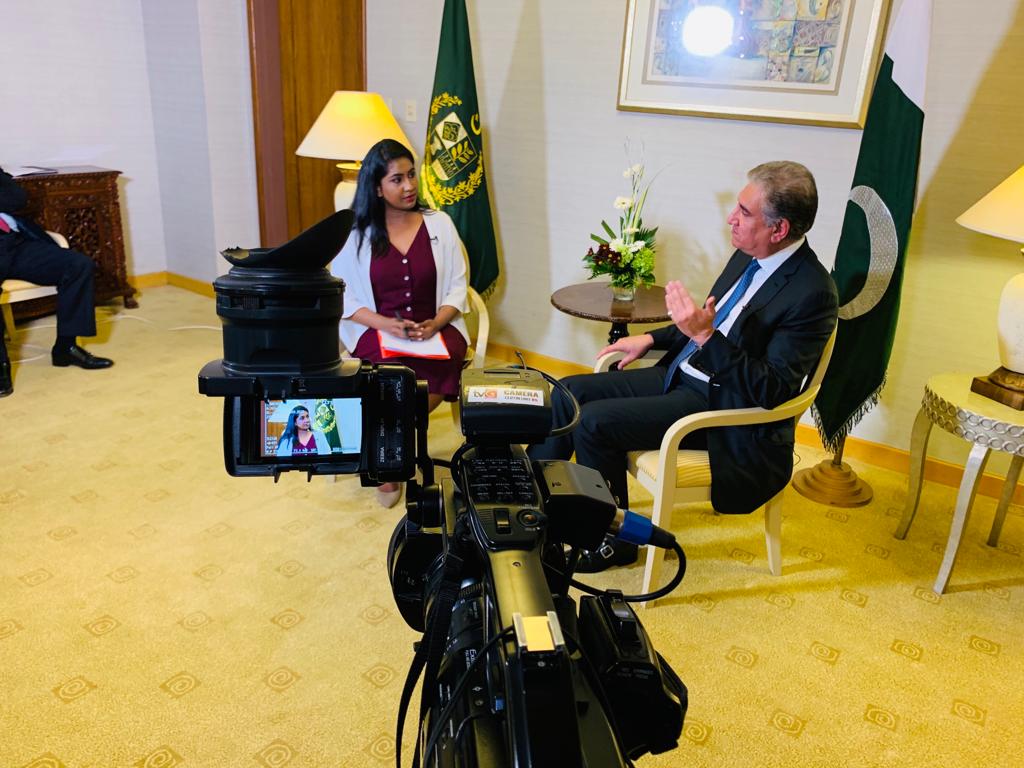 Tell us about Sri Lanka Decides, and the backlash you faced for the broadcast.
As broadcasters, you're on set all day, starting as soon as people begin to vote. I was leading the set in English, along with my Sinhala language and Tamil language colleagues. We continued to engage in a live broadcast, and somehow towards the latter part, it gained a lot of momentum on social media.
It started with a lot of love. Initially it was about the English language, because there was a stark difference in the way we present. It started with people appreciating my presentation skills, but it slowly transformed into abuse, and there was a lot of objectification. The people who run these social media pages picked up on that popularity. They knew being offensive and sexist would drive more hits on their content, so they made a lot of memes, and people started creating fake accounts in my name. They took pictures from my personal Facebook page. Overnight, within hours, they had a massive number of followers. 
They started sharing a lot of posts that I would never post myself. It was a terrible thing to see because I wouldn't do that. Especially as a broadcaster, I've always carefully maintained my image. So it was terrible to have these people impersonating me. 
How were you able to persevere in the face of such horrible personal attacks?
I felt like I had a responsibility to be an example to young girls who aspire to be where I am today. I have been fortunate enough to come this far. Yes, with difficulty, financial challenges, and a lack of resources or support, but I'm here. I'm fortunate enough to be that leader. What if there are those who have amazing talent, or the potential to? Why drive them away because of people who want to instill fear and create sexist comments? 
We need to drive the sexism out of society instead.
In Sri Lanka, the media is not organized in such a manner that you have support. I'm not blaming the industry, but we have difficulties here. It's not considered a formal profession or recognized in the way it is in the Western world. Women, specifically, face difficulties, and I am the only female head of a television news broadcast because it's dominated by men. I feel like I have a responsibility to any young girls who may want to do this. I don't want to give up and say, "Look, I failed." Let's continue this battle because whoever who comes next will also have to face this. Obviously someone has to be resilient. Someone has to navigate through this and show the rest of them how it is done.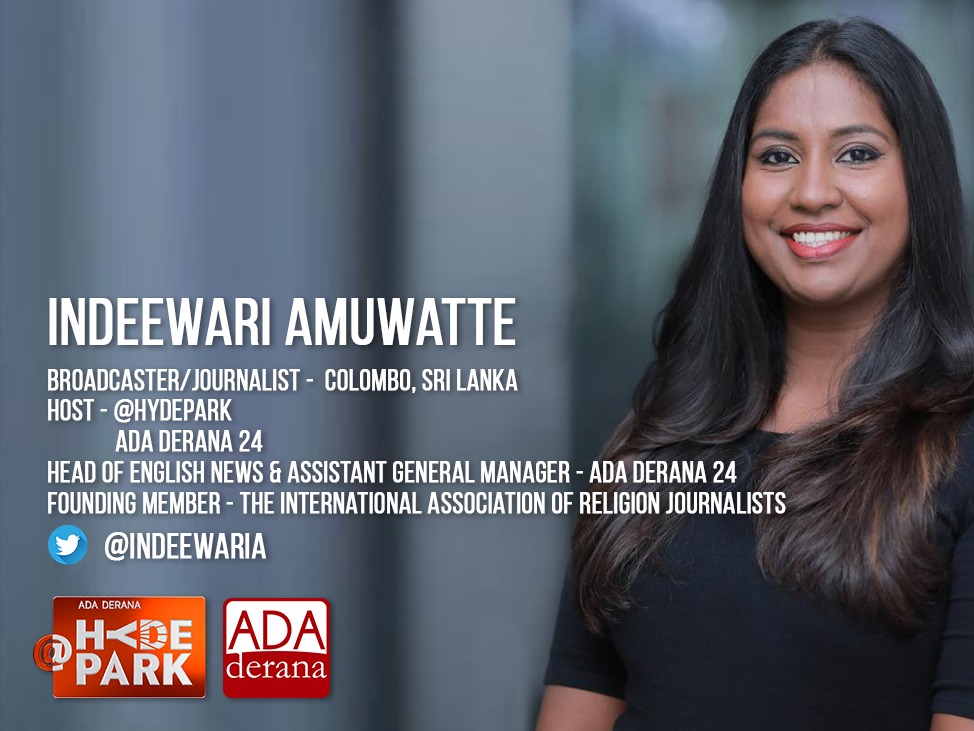 What is your advice to aspiring journalists — especially those who have not had access to a formal education, or young women entering the field?
I'll start with the formal training. Obviously, we need education. I'm looking at doing a master's degree now because there are a lot of options outside the country. If you didn't have the opportunity to get an education yet, you can always do it with all your experience and hard work. However, a lack of education or journalism certificate should not discourage anyone from getting into the field. Telling stories is an inherent characteristic of humans. What's most important is that we tell the truth. We contribute to a better society and a better world. That has to be our passion as journalists, whether you have formal education or not.
To aspiring girls: Do not fear. It is difficult, yes, but nothing comes easily. We have to be resilient in order to find our way. If you don't stand up now, you would be discouraging another young girl from pursuing this. There will be challenges, but we should always come together as women to support each other, encourage each other and enrich each other's ideas and work so that we move ahead. Women have always uplifted society, and we also uplift journalism. We have our own way of approaching and solving issues, so to really delve deep into the issues society faces, women will have to be at the center. 
Be bold. Be fearless. Embrace your potential. Go live your dream.
---
This interview was edited for length.
All images courtesy of Indeewari Amuwatte.