Although she's spent most of her life in a conflict zone, Aliya Bashir has devoted her life's work to telling different stories. She focuses on human rights and gender justice in a region where many people are focused on just one thing — the conflict.
"Mostly in international coverage or the national coverage, it's only about negative stories of women," said Bashir. "I do not belittle the fact that women are being affected in conflict, but life goes on. Even if there's a bombing on some day, life goes on. It's not like there's nothing here. That's what inspires me."
Bashir was born and raised in Indian-administered Kashmir, where she now spends half her time, along with New Delhi.
After spending years as a freelance reporter, with stories in The Guardian, Huffington Post, News Deeply and more, Bashir now works as a senior reporter for Global Press Journal. She's written about the widows left behind during the conflict in Kashmir, the ways climate change is affecting women, community radio and more.
She's faced numerous challenges throughout her career, including government surveillance, internet shutdowns and curfews. She's also experienced sexism and has worried about her safety - concerns stemming from working in a society unaccustomed to women reporters.
Bashir found a Pulitzer Center hostile environment training opportunity through IJNet, as well as several other grants and opportunities. She received a reporting grant from the International Women's Media Foundation (IWMF) Howard G. Buffett Fund for Women Journalists, and another reporting grant from the Population Reference Bureau (PRB).
"I think that as a female journalist, and a journalist who covers conflict or sensitive topics, [hostile environment training] is really important to know," said Bashir. "My reporting has never been the same."
"On the weekends people plan holidays and I plan special hours to look at [IJNet] to see what's [available] for me during the week," she added.
We spoke with Bashir about her work, the challenges she's encountered and her advice for young journalists.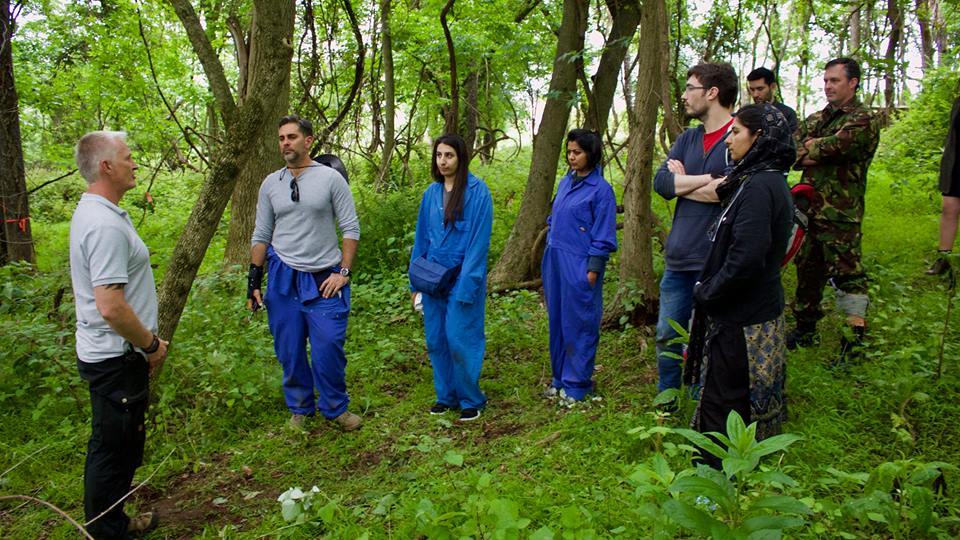 IJNet: What inspired you become a journalist and to cover women in particular?
Bashir: After I completed my graduation, things started getting bad in Kashmir. Being a Kashmiri, being a local, I found there was [only] a handful of women journalists working in Kashmir. That's an unfortunate and sad reality of today. We have only a handful of women journalists in Kashmir. I felt like, why not contribute in my own unique way?
I literally yearned for these stories of women. I would always see these feature stories, they were always from male reporters, and the issues were always male. So I would ask my mother, "Are any of the issues female out there?" I was curious about those things. I would think, "Why do they always show women as helpless, poor women?" Women were always doing the work, but they would not get highlighted like to try to give them dignity.
Tell me about a story that you did and the challenges you encountered.
[For the PRB grant] I went to rural Kashmir, which is really difficult to do considering the security point of view. Then, convincing people to talk about health stories [was a challenge] because at that time the conflict was really high and there was a mindset, you're not to talk about anything other than conflict. Getting the two stories out was really difficult for me. I had to delay my reporting for 1.5 months because the government had no data.
Every day, there's stories of conflict, whether that be foreign journalists or local journalists - they only write about conflict. Then there's no accountability force on the government. Journalists do not come forward asking different questions and looking for different data. So the government doesn't feel responsibility. You also do not have strong civil society [organizations] and intellectuals.
I produced two long stories on healthcare affecting these rural populations. The healthcare system in Kashmir is totally in shambles [and] everyone says the reason is because of conflict. That is not the reality — life goes on, that's an easy way they can get out of it.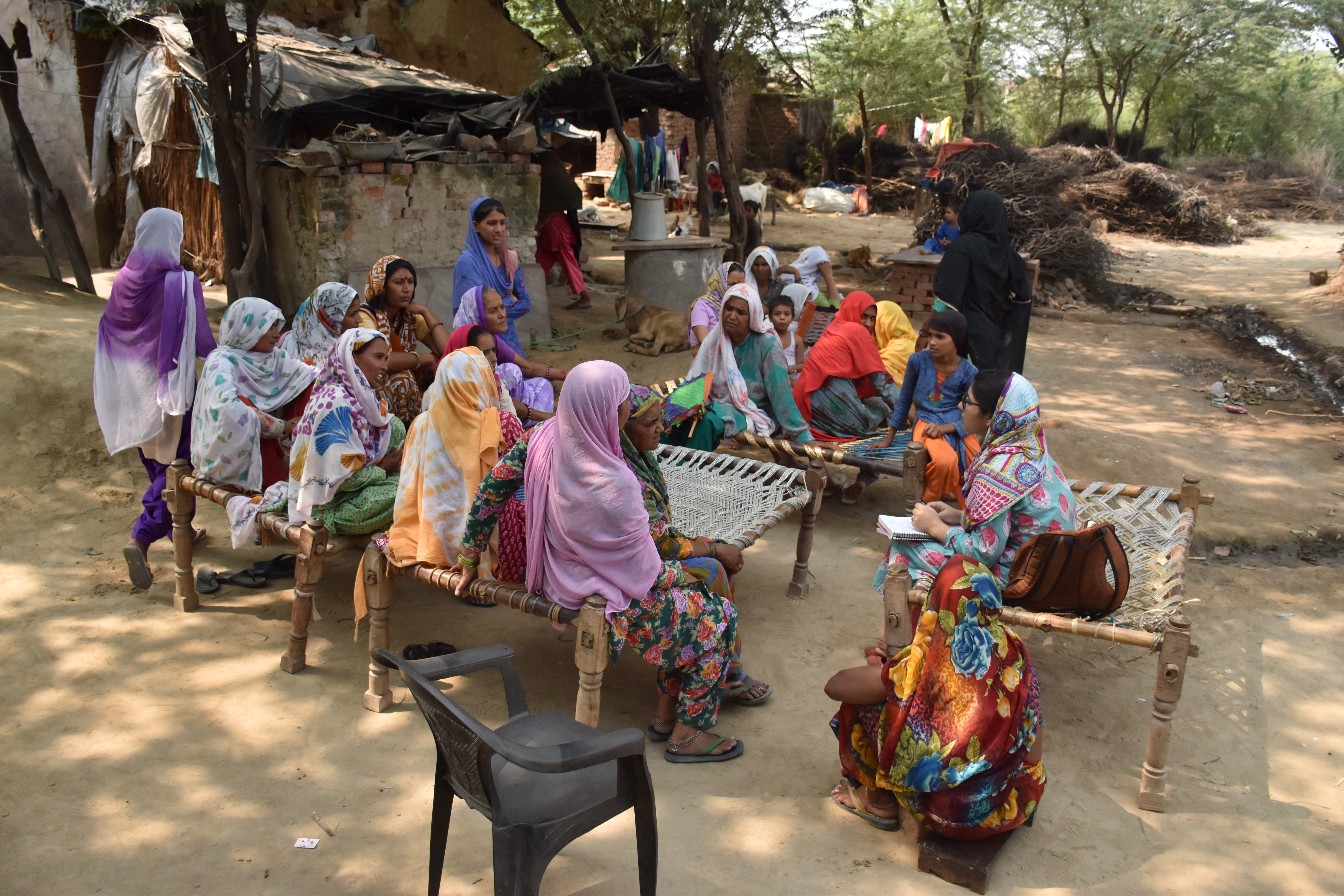 What other challenges have you encountered?
Not everyone has access to internet. [Some] people are illiterate or do not have mobiles in rural areas. They do not understand, because I do not have a hard copy to show them. That's difficult because if I say to someone, "The piece will come on Huffpost." They were like, "What's that? We do not understand. We need the copy of the magazine."
Big organizations mostly hire locals as fixers. They do not understand that you cannot use original journalists all the time as fixers. I have turned down some very great offers by big organizations that I do not want to name. I'm like "Ok, but what about my credit?" They'll give [money] for it. I do not want money, I want credit. I turned them down. They kind of feel like local journalists can help you with special editions all the time, but they do not respect and give you dignity as contributors.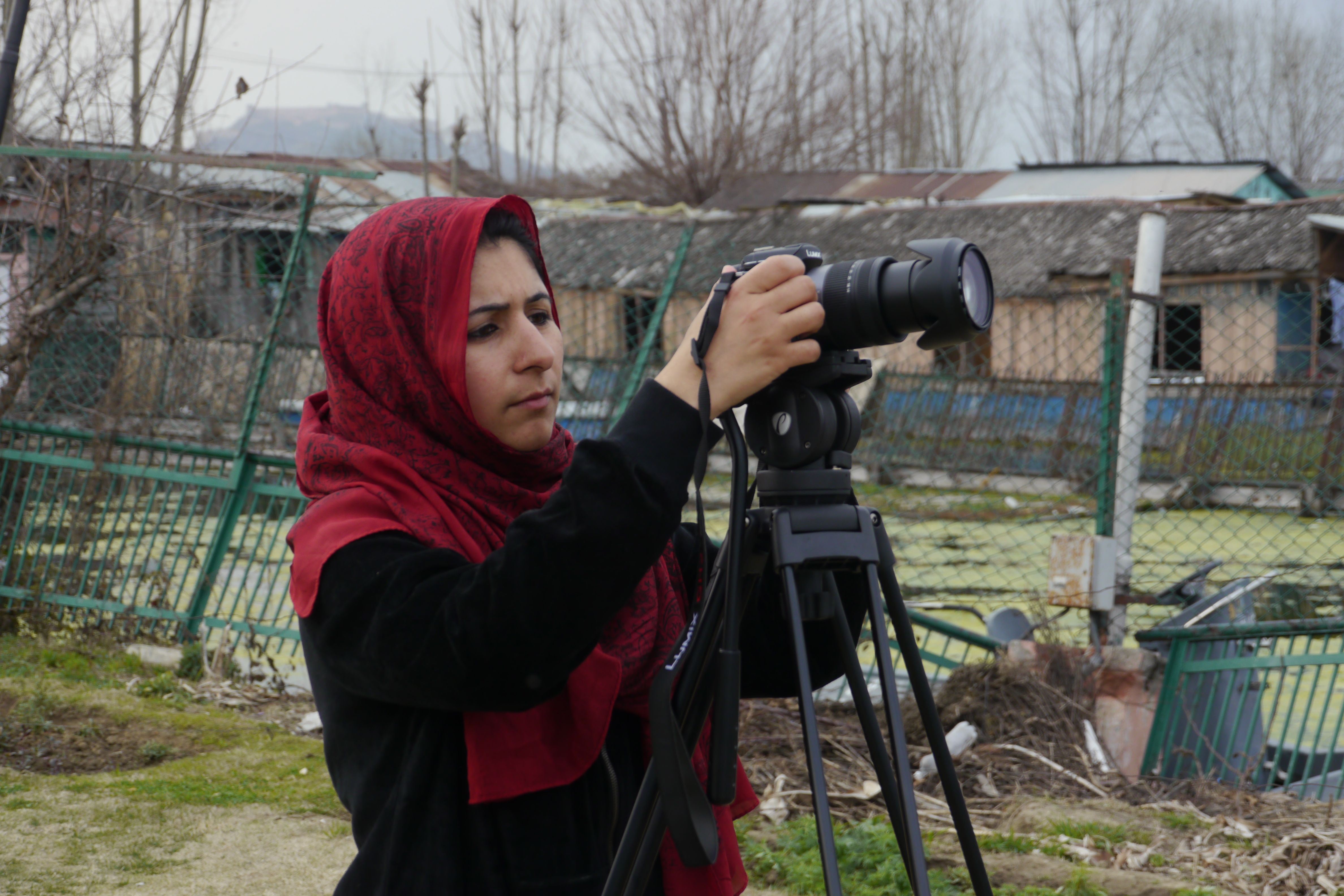 What advice would you have for young journalists?
Being a woman journalist is a strength in itself. If you value your gender, if you give dignity to who you are — rather than seeing it as a weakness — then it really shows in your work. I've always felt that as a female journalist from a conflict zone, as a Muslim, I have felt power in who I am. That has always shown up in my work.That's what keeps you going - believing in yourself and consistently pushing yourself and getting out of your comfort zone. It's never going to be easy. The more work you do, the more your readers expect from you.
This interview was edited for length.
---
All images courtesy of Aliya Bashir.
Each month, IJNet features an international journalist who exemplifies the profession and has used the site to further his or her career. If you would like to be featured, click here.
---