With 151 killings of journalists since 1992, including 93 unresolved murders, Iraq remains one of the most dangerous places to work in news.
To track attacks on journalists in the country, Ibrahim Alsragey, an Iraqi reporter who directs the Baghdad-based Journalists Rights Defense Association, recently launched an online map. The map allows people who witness an attack to report it on the site and highlight its location.
Alsragey hopes the map will counteract what he perceives as a lack of interest from international organizations about the danger journalists face in Iraq and the Iraqi government's lack of will to stop the attacks. He hopes the map can help "expose those behind the attacks and will also identify the danger zones" for journalists.
The map was inspired by the work of investigative journalist and ICFJ Knight International Journalism Fellow Jorge Luis Sierra. Sierra built "Periodistas en Riesgo" ("Journalists at Risk") to track attacks on reporters in Mexico. The project was recently nominated for the Dutch government's Human Rights Innovation Award, and attracted the interest of the U.S. Institute of Peace and U.S. Department of State, which invited Sierra to participate in its TechCamps around the world.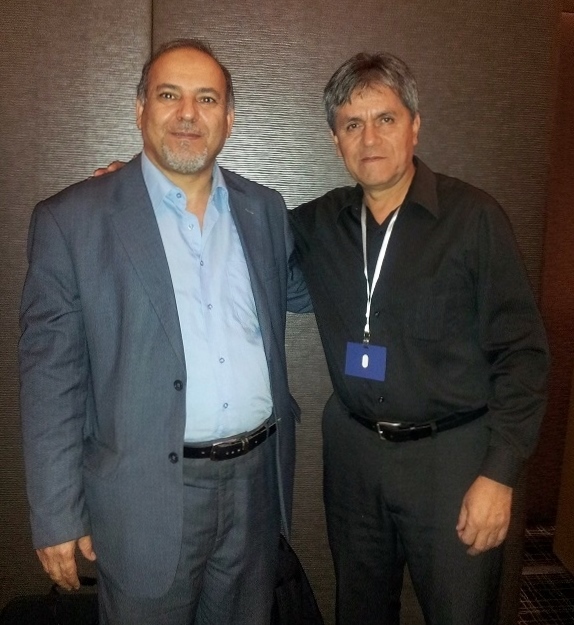 When Alsragey attended Sierra's session at a U.S. Institute of Peace-sponsored TechCamp in Erbil, Iraq, he knew he wanted to create a similar map for journalists in his country. "Ibrahim showed a lot of interest when I showed the map of attacks on Mexican journalists and bloggers," Sierra told IJNet. "We started to build the Iraqi map immediately."
So far, the map displays 12 reported attacks, mostly in the capital city of Baghdad, since Sept. 30, although not all incidents have been verified. The entries published on the site appear in both English and Arabic.
The Iraq map uses the Crowdmap platform, which was developed by Ushahidi. "It is not very complicated to set up a Crowdmap," Sierra told IJNet. The platform enables people to report anonymously via website, SMS, smartphone app or email. Their reports are fed automatically onto a map on a website, and the editor of the site can then verify entries for accuracy. Once an entry has been verified, that is noted on the map. Journalists can sign up to receive alerts when attacks are reported.
"Setting up these maps is a simple way to track and understand the patterns of threats and attacks against journalists – a key step to improving their security," said Elisa Tinsley, who directs ICFJ's Knight International Journalism Fellowships.
Natasha Tynes is a bilingual digital journalist based in Washington, D.C. You can read her thoughts on journalism, digital media and the Middle East on her website, follow her on Twitter or email her at ntynes (at) gmail.com.
Global media innovation content related to the projects and partners of the ICFJ Knight International Journalism Fellows on IJNet is supported by the John S. and James L. Knight Foundation and edited by Jennifer Dorroh.
First image from the Journalists Memorial at the Newseum in Washington, DC. via Steve Wilhelm on Flickr with a Creative Commons license.
Second image of Ibrahim Alsragey and Jorge Luis Sierra courtesy of Sierra.
---