More than four decades after walking into a newsroom to launch a career in journalism, I found myself in the glittering hub of USA Today's daily operations center, hoping the gray hair didn't stand out too much.
For 10 weeks this spring, I mentored Morgan State University senior Terrance Smith during his Back in the Newsroom Fellowship at the nation's newspaper. A journalism major, Terrance was spending his final semester at USA Today getting hands-on experience with social media and other digital technologies, which are so essential for today's journalists.
The fellowship, run by the International Center for Journalists (ICFJ), is an incubator for young journalistic talent, targeting minority students. Through the ICFJ program, fledgling journalists hone their skills and gain the experience needed to eventually work in top newsrooms. The overall goal: to improve newsroom diversity.
These days, I'm a fellow at Morgan State University's School of Global Journalism & Communication, where I advise students on extracurricular classroom projects. So I was prepared to mentor Terrance during his fellowship.
The physical leap from the scruffy, cluttered newsroom of 1968 Greensboro, North Carolina, to a chamber bristling with electronic devices in a 2017 northern Virginia area close to D.C. was shattering. Yet the tone of USA Today's newsroom echoed what I found during my own internship. The attitudes of professional news gatherers haven't changed all that much, suggesting that an open-minded, eager-to-learn student could prosper.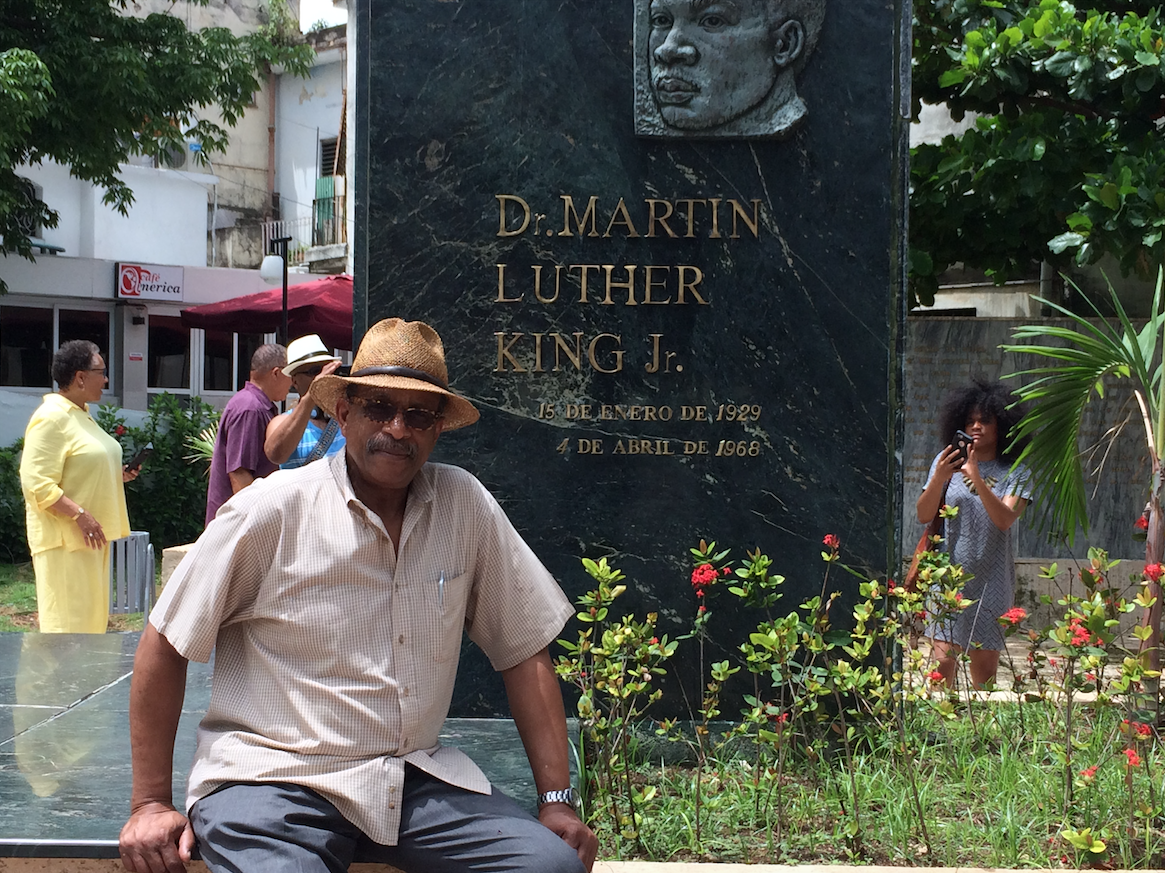 Terrance was perfectly suited to this environment. He was there to refine his chops as a journalist and create a video report to submit as his senior capstone project.
As a veteran journalist, my expectations were different. I hoped to pick up new storytelling techniques to share with my MSU colleagues and students.
USA Today provided an ideal learning laboratory. Gannett's flagship introduced Terrance to the harsh, unforgiving reality of daily news publishing. Each day's newspaper starts with a blank page. What d'ya got today? At the same time, the top editors and their staff went beyond their job descriptions to be helpful and encouraging to both the fledgling journalist and his veteran mentor. Twice a week, we sat in on the video team's morning news conference, where topics are honed into sharply focused videos.
The composition of the news staff was a surprising reversal of an aspect of the news business that I found troublesome in my early years in journalism. This was not the lily-white, all-male newsroom I had often to navigate. Instead, USA Today's team more closely reflected the nation's demographics.
The commute – Terrance took the train from Baltimore to Washington, where I picked him up at Union Station – gave us time to talk about the personalities at Gannett and how he planned to contribute to the news feed. As a veteran and survivor of countless story conferences, my initial approach was to suggest topics for video stories that wouldn't go down in flames. Later in his fellowship, we talked about how he might approach job-hunting after graduation.  
Meanwhile, I learned how the art of video storytelling is being refined. The newsroom's video team uses Adobe Premiere Pro and other video editing software that takes the craft of digital line editing to a simple level. This proved useful for Terrance's capstone project. His plan to compare how three generations prepare for and enter adulthood got a big boost thanks to the assistance of Gannett video team editors and videographers.
Thinking about the experience, here are some tips on how to improve immersive internships like Back in the Newsroom:
Strengthen the connection between the campus and the newsroom. Interns should be encouraged to report on their own communities, which is an important way to bring fresh voices into the news – especially in a newsroom dedicated to national news. Also, students should be allowed to work remotely, both to be able to report and to accommodate their schedules.
Spend more time in the newsroom. Interns should work more than two days a week. They also would benefit from working on weekends, especially on Sundays when the national and sports news outlook is being shaped and is likely to have an impact on the upcoming week.
Put the mentor to work. Asking the mentor to pitch in would help him or her to give more support to the intern while updating his/her own skills.
Ron Taylor is a guest lecturer in journalism and a student adviser at Morgan State University. He served as a mentor for ICFJ's Back in the Newsroom Fellowship.
Main image CC-licensed by Flickr via Ingolf. Second image of Ron Taylor courtesy of Taylor.