On February 26 2019, a new online women's magazine went live in Australia following one of the media industry's worst years in history. 
Emerging after a torrent of magazine mergers, closures and mass lay-offs, Sydney-based Primer targets socially conscious "millennially minded" women whose dwindling traditional media options still centered around lipstick, sex tips and Kim Kardashian's latest selfie. 
And yet despite the industry carnage, its founders still had the lofty aim of a) making a profit and b) donating half of it to charity.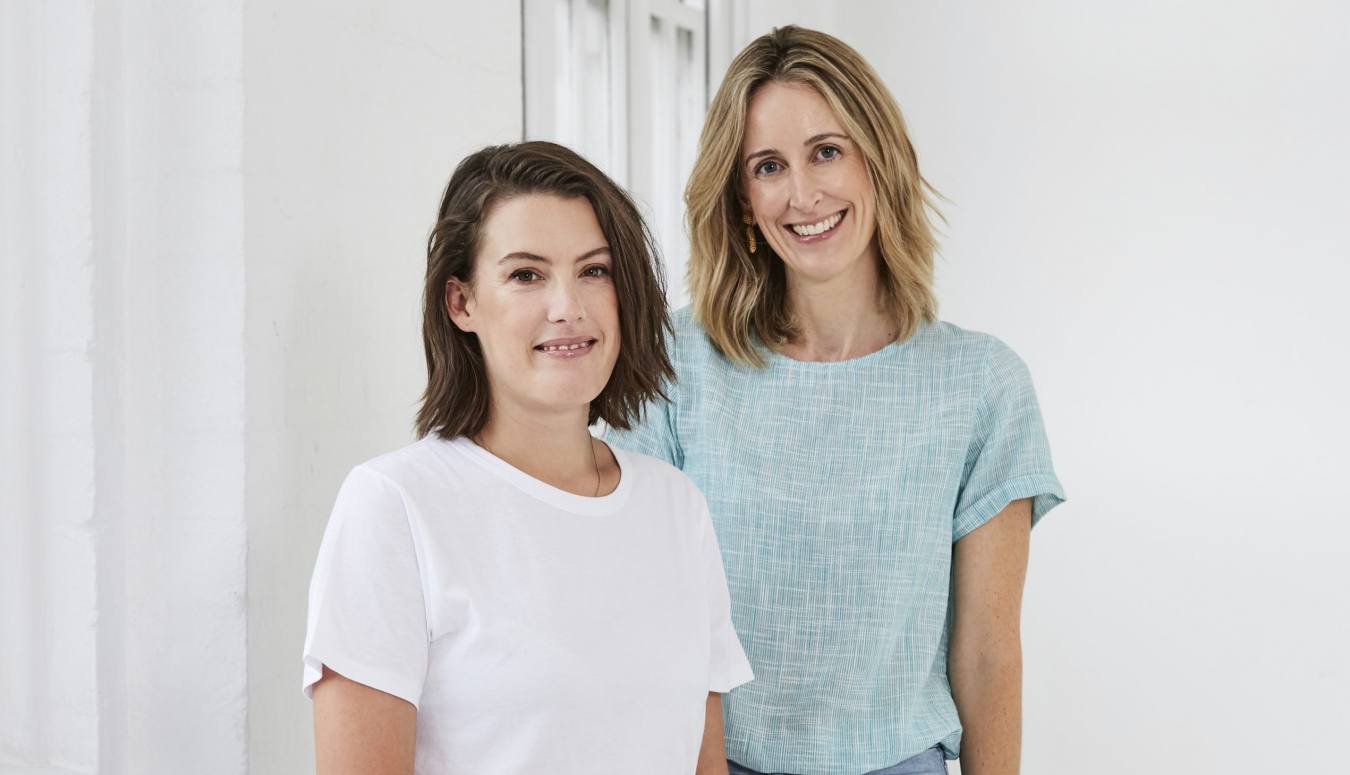 The mission
"I felt like there was a real opportunity to do a website for women that was digital-first and offered really smart journalism with credible fashion and beauty," co-founder Anna Saunders explains. "There is a huge gap in the market for original and high-quality content, and a lot of the offerings in the market right now really underestimate women."
"We're living in a world where the markers of success have in the past kind of been determined by men. When you're talking about feminism, there's a lot of focus on equal pay and women on boards, which are interesting and important issues," she said.
"But there is also space for re-imagining what success looks like. For women, often, it's a slightly more a compassionate concept than it is for men."
Having spent the last five years at Marie Claire Australia, most recently as its executive editor for digital, Saunders was at home on maternity leave when she teamed up with Marie Claire's former deputy editor Felicity Robinson with the idea of launching Primer, a wordplay on the beauty product and "priming" women for life. 
Together, the two reached into their commercial contact books and brought on board three initial advertisers, for whom they provide branded content: Dermalogica, Kate Spade, and Polo Ralph Lauren. Now, with a team of freelancers — two beauty editors, three fashion editors/stylists and six regular features writers — and startup investment from the founders' own pockets, Primer sends a weekly email on Campaign Monitor every Friday containing four features.
The usual hallmarks of women's lifestyle are present — a beauty set-piece, fashion shoot and a lighthearted culture listicle — but these newsletters are underpinned by features covering issues from burn-out to domestic violence and female entrepreneurship. In line with the desire to present the beauty and fashion industries with a more "compassionate side", product-centric pieces usually come with ethical or sustainable options, such as vegan leather or cruelty-free clothing from the likes of Stella McCartney. 
After five months, Primer counts 4,000 newsletter subscribers (a 20-30% open rate), and 40,000 monthly unique users to the website. Not bad for a site devoid of any celebrity gossip.
Avoiding cheap clicks
Given this industry's obsession with clicks (and the ad dollars that flow from that metric), you can see why this is such a bold move. However, for Saunders, relying on quickly-sourced celebrity stories for traffic is not sustainable. 
"A lot of publishers are doing that because it's a really cheap way to get clicks. You just rehash and rewrite something someone else has written, that you found on Instagram, whatever. They come across your post on Facebook about Meghan Markle, Kim Kardashian," she said. 
"They jump off [from Facebook] then they just bounce back off. And the problem there is that you're not building a community of engaged readers. You've got addicted users jumping off to find out the answer to whatever clickbait you posted."
"The last couple of years or so have shown your traffic does not necessarily translate to bigger advertising dollars. I think that's a bad wake-up call for a lot in Australia," Saunders added.
Giving back
Last year was particularly bleak for Australian media across the board. The industry lost legacy media powerhouse Fairfax to the Nine mega-merger (and 92 staff with it), BuzzFeed imploded and once-iconic brands like Cosmo and HuffPost disappeared from Australia. 
If the biggest players themselves couldn't compete with the might of Facebook and Google for ad dollars, how can a small ad-based media start-up like Primer do so, let alone donate half its profits to charity?
Saunders believes there is potential in the social enterprise model, citing examples like the water and personal care company Thankyou, which donates all its profits to anti-poverty charities. "Social activism was something I was always really interested in," she says. "There's been a real rise in social entrepreneurs that help people make changes in their everyday life. We're in a moment right now where people are really conscious of their impact and they're trying to make a difference."
The financials are still a work in progress given Primer's relative infancy. Revenue primarily comes from branded advertising content, with brands like Ralph Lauren and La Mer more recently coming on board. A limited run of display and affiliate links make up the rest of the revenue puzzle, but for now, no profitability target has been set.
"There are additional revenue generators that we are keen to try, but right now we're in a very executional phase and we're taking things slowly," Saunders says. However, she is focused on how the brand can support their chosen charities: Women & Girls' Emergency Centre and Against Malaria.
With the self-imposed deadline of delivering two checks to the charities by the start of next year, both Saunders and Robinson have had to get creative with their fundraising efforts. 
One recent initiative was to drive a specially-branded Volkswagen car around Sydney collecting unwanted beauty products — worth thousands of dollars, Saunders stresses — from make-up artists and then deliver them to Women & Girls' Emergency Centre on Mother's Day. 
Next week, Primer is sending a photographer and a writer to the center to create content for their social media channels. More initiatives like these, as well as a number of direct money drivers for the charities, are planned for the rest of the year. 
"We're kind of helping in sort of slightly unconventional ways until we can deliver the money," Saunders says. "I think it's the perfect time to build a website for women that is a real community as well, where people feel that they're making a real difference."
---
This article was originally published by Splice. It was republished on IJNet with permission. 
Main image CC-licensed by Unsplash via Charisse Kenion.