Across Latin America, alumni of ICFJ's A Digital Path to Entrepreneurship and Innovation for Latin America program have spearheaded unique reporting initiatives. From fact-checking and podcasts to design thinking, information access and newsletters, the various efforts have worked to better inform the communities they seek to serve.
I spoke with five of these journalists to gain a deeper understanding of their innovative reporting projects and their results. Here's what I learned.
Countering misinformation
Guatemalan journalist Luis Assardo has made it his mission to spread fact-checking knowledge and skills across his home country. The founder of the collaborative fact-checking platform Confirmado.org, Assardo broadened the scope of his outlet's work in 2020 to address misinformation around COVID-19.

He and his team launched digital training and educational courses, through which journalists can educate themselves on open source intelligence (OSINT), disinformation analysis and digital safety. The project has fended off cyber attacks to deliver the in-demand training material across the country, including in rural Guatemala where accessibility can be limited.
Thousands of users took advantage of the information made available, said Assardo: "We wanted to ensure that these courses are timeless. [We want to] offer the tools that will enable citizens and journalists to generate the appropriate criteria to verify and counteract misinformation." 
Boosting audio quality in podcasts
Laura Rojas Aponte, had long set her eyes — or rather, her ears — on one downside of a democratized podcast industry in her native Colombia: poor sound quality. While anyone can start a podcast if they'd like, this has also fostered a proliferation of low-quality productions.  
Rojas Aponte, who is a business development advisor at DianaUribe.fm and the co-host of Cosas de Internet, both Spanish-language podcasts, pointed to the New York Times' podcast, The Daily, to drive home her point. "Only when they were able to truly capture and share the voices of migrant children detained at the U.S. border did their story truly catapult and garner attention," she said.

Determined to address the issue, she set out to improve her podcast, Cosas de Internet, and empower other independent podcasters in Bogota. After receiving training from experts in the U.S., including podcast producer and sound designer, Levi Sharpe, Rojas Aponte and her team assembled a free, 18-page "holy grail" audio production guide, titled Sonido Grandioso, or "Magnificent Sound."
Thousands of journalists, podcasters, media professionals and students alike have accessed Sonido Grandioso. "It is truly astounding when you consider what a hit an information-packed PDF has become," said Rojas Aponte.
Design thinking for journalists
Colombian journalists Angélica Cuevas and Karen De La Hoz launched a virtual design thinking course for journalists. The training series, led by Stanford University professor Leticia Britos Cavagnaro, trains journalists on the quasi-experimental approach to storytelling promoted by design thinkers.  
The "do-as-you-go" learning process involves publishing unpolished content, and tracking audience engagement and responses to it. Using these insights, journalists can then adjust their work accordingly. 

"The experience was wonderful. One key take away from this is that it is more than possible to apply engaging, collaborative, meaningful and dynamic methods of learning in the midst of a pandemic," said Cuevas. "More than anything, it allowed us to see ourselves as more than content creators, and to understand the ways in which we can mainstream our profession."
The workshop produced a variety of practical resources and tools that Cuevas and De La Hoz have collected in a valuable guide, which you can access here.  
Information access and transparency
Brazilian journalist Luiz Toledo promotes data research and access to public information. Following a fellowship Toledo had with ProPublica, he launched a newsletter for the independent data agency, Fiquem Sabendo, called Don't LAI to Me, to deliver public data and documents to journalists. (LAI, or Lei de Acesso à Informação, is the Brazilian Freedom Of Information Act, or FOIA). The newsletter has over 5,000 subscribers today. 
"Our goal is simple: to promote information transparency," said Toledo. "There currently exist numerous barriers to data accessibility in Brazil, but there is a strong will to fight against this." 
Journalists haven't utilized the Brazilian FOIA as extensively as they could, said Toledo: "Few journalists are employing this law and its implementation is irregular across the country, especially in smaller peripheral cities."
Toledo has published articles and videos alongside the newsletter to assist the effort. He has also teamed with the nonprofit collaborative news site MuckRock to have English-language articles on data transparency and information accessibility translated into Portuguese.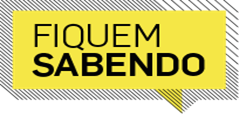 Fiquem Sabendo's focus on information access has helped diversify its readership and  promote greater governmental accountability. By creating awareness and providing regular citizens with the tools and techniques necessary to combat information inaccessibility or outright suppression of data, Toledo and his team have created a growing network of pro-transparency individuals that have already begun to transform the journalism scene in Brazil. 
"The results have been amazing," he said. "Just a few weeks ago we were invited to participate in a meeting organized by the public services department of the Brazilian government to take on an advisory role with regards to improving access to information for citizens. We were in direct conversation with the body responsible for information accessibility and transparency."
Bridging the communities of Nosara
The village of Nosara, in the Guanacaste province of Costa Rica, has long experienced a divide between native Costa Ricans and a large community of expats.
Editor-in-chief María Fernanda Cruz Chaves and journalist Yamlek Mojica, of La Voz de Guanacaste launched a newsletter to address the issue, and empower Nosarans to become more active citizens in the uniquely bicultural village. The newsletter has focused heavily on COVID-19 and its harmful impact on the tourism-reliant economy of Nosara.  
They designed a content strategy and restructured La Voz de Guanacaste to meet the needs and interests of their readers — even reaching readers in remote communities with uneven access to technology. "This represents a unique opportunity to study how we can best establish these communication systems and open up accessibility to information — not just in Costa Rica, but across all of Latin America. In this specific case, it is the chance to connect and amplify the voice of a community that has been historically segregated and abandoned," said Cruz Chaves.

Using lessons learned during mentorship sessions with The Colorado Sun, La Voz de Guanacaste has focused on four key areas to propel their efforts: user research, content strategy, skill-building and technical infrastructure. 
"With Nosara's population of only 3,000 inhabitants, we had set a conservative goal of 80 subscribers for the first few months of the project's implementation. We were surprised when, before we even launched the newsletter, La Voz de Guanacaste had accrued over 150 subscribers from Costa Rica and abroad," said Cruz Chaves. Thanks to this success, the team was invited to Latin America's 2020 NoForo in November to discuss innovative newsletter models for smaller communities in Latin America. 
Said Cruz Chavez, "This initiative has been tremendously fulfilling in that we have seen a fully women-led media outlet execute an effective and meaningful project that has brought community interests to the forefront of Guanacaste's news coverage." 
---
Camila Hernández Corena is a program assistant at ICFJ.
Main image CC-licensed by Unsplash via Leon Overweel.
The ICFJ program, A Digital Path to Entrepreneurship and Innovation for Latin America, was funded by the U.S. Department of State, Bureau of Educational and Cultural Affairs (ECA).