Journalist Verah Okeyo didn't just notice that fellow Kenyans were frustrated with their medical care — she believed news outlets in her country were failing to comprehensively cover the health issues people were facing. 
Okeyo, a science reporter at The Nation, has only heard citizens complain more since 2013, when Kenya's government decentralized and passed responsibilities to elected county governments in an attempt to foster greater local development. Many counties encountered challenges, notably a lack of resources, and have struggled to provide necessary services — among them healthcare.
Okeyo decided it was time for more health reporting, and sought funding to support the work.
"[News outlets] are a bit reluctant to put large amounts of money on health reporting projects," said Okeyo. "People will say, 'Oh my gosh, thank you so much for thinking about us! We have been suffering and finally you put our issues on the forefront' — but there's no money coming to the media house."
Instead, she found funding and mentorship from an ICFJ alumni grant in tandem with Microsoft through which she launched an in-depth data journalism project exploring the mortality of children younger than five in Kenya.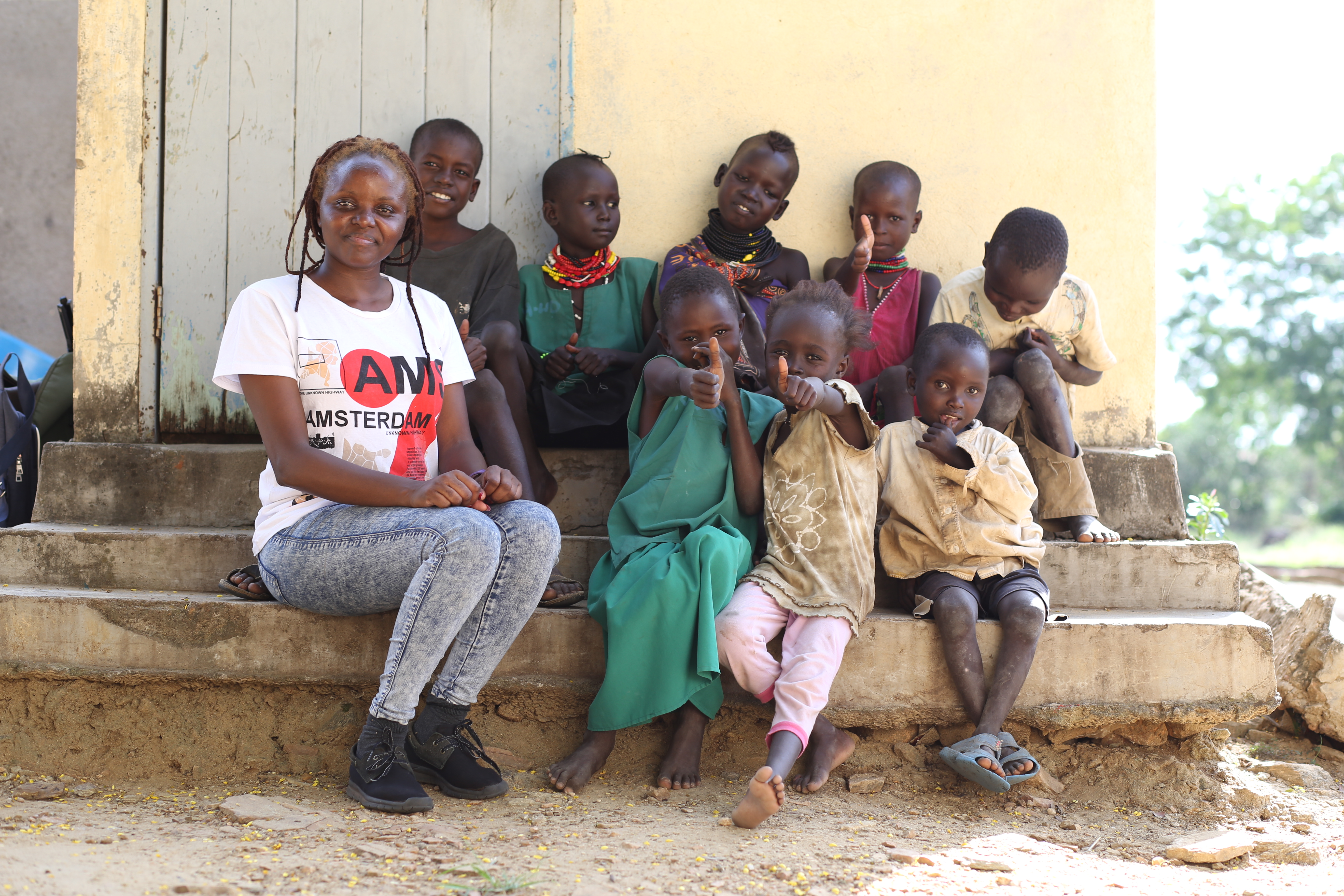 She and her team pulled data from the Kenya Medical Research Institute on the child mortality rate from 1960-2013. They used Power BI data visualization software to analyze the numbers and determine which stories needed to be told — for example, spotlighting counties that showed little improvement in their child mortality rates, time periods with high child mortality rates, and more. 
The software helped identify stories to pursue and exposed numbers that challenged stereotypes.
For instance, the Ministry of Health releases an annual report on mortality, and the counties in the former Nyanza province always have the highest levels of child mortality. However, reporters have often failed to address how these numbers stack up against previous years, Okeyo noted. Since 1960, this region has actually reduced its child mortality rate by as much as 70%. 
Meanwhile, counties like Nyeri, Nyandarua and Kirinyaga in central Kenya, where there is a relatively low number of child mortalities, have made few improvements in the same timespan. Here, child mortality has only decreased by 20-30%.
Through this process that involved finding the right stats and visualizing them in different Power BI charts and maps, Okeyo learned the importance of putting numbers into context. 
"As a journalist, this taught me that you can actually perpetuate stereotypes, because that part of the [country] has a notoriety for being the worst place to have a child and to get sick, because you're more likely going to die," said Okeyo. "You could report about it in 2014 and say 'Nyanza is still leading in deaths,' no matter how much change it has made."
Still, Okeyo wanted to understand the "why" behind all the numbers. 
"[The researchers] haven't explained — was it because of venereal diseases, because of lack of vaccination? They didn't do that," Okeyo said. "That's what we had to go and do, mostly relying on people's memories, and people's recollection of how life was at that time."
In the ensuing months, Okeyo and her team conducted 28 interviews around the country, using an interview technique she calls "grounded theory interviewing." Rather than arriving with a set of guided questions, interviewers ask open-ended questions, like "What was it like to raise a child in 1980?"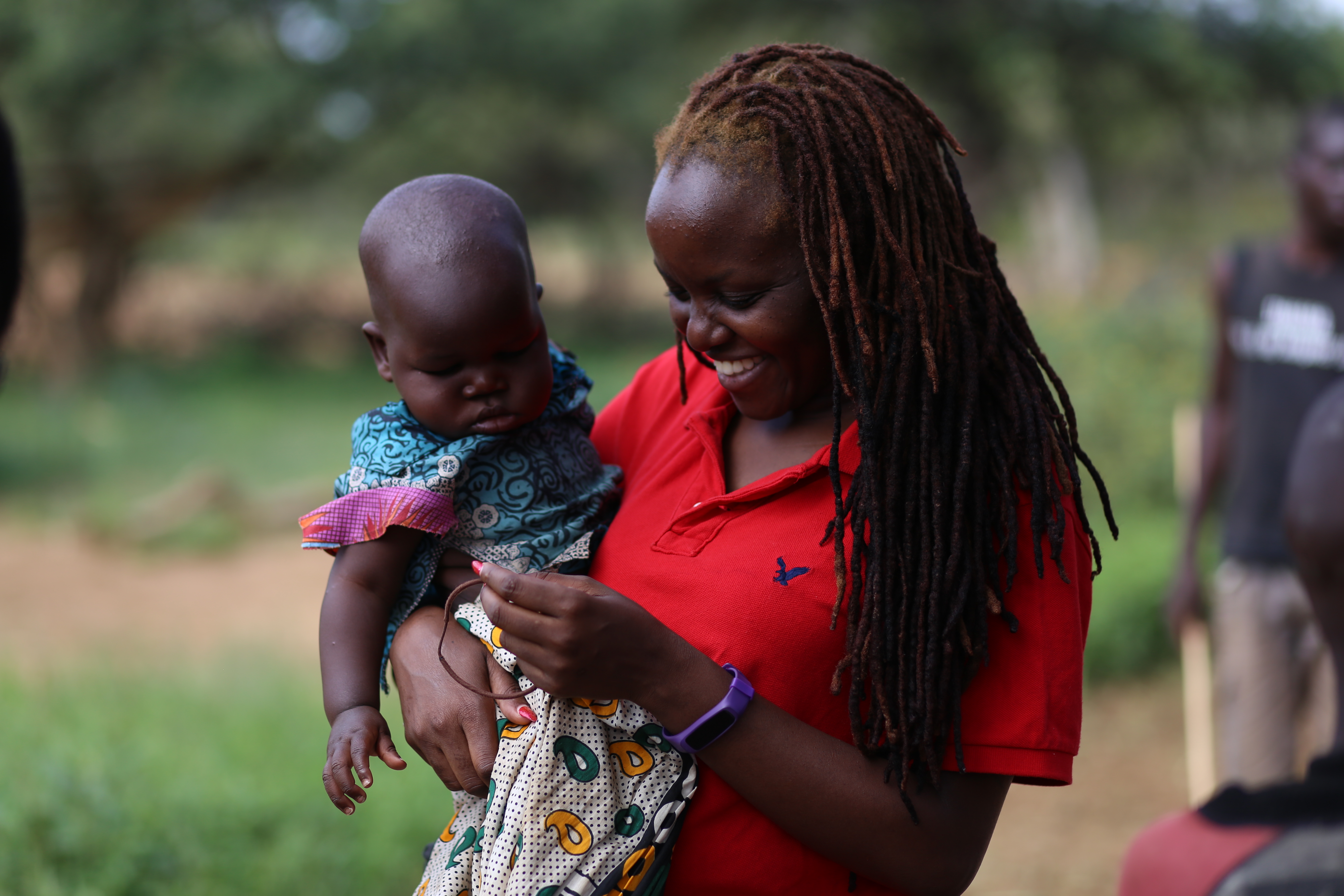 Comparing her interviews with the data from governmental and nongovernmental agencies, Okeyo and her team have identified major contributing factors to child mortality, such as regional outbreaks of pneumonia and lack of access to medicine. 
The team will be publishing at least ten stories on the topic, on a separate portal on The Nation's website. The format will be similar to that of "Deadly Forces," their interactive journalism project about police killings in Kenya. 
The portal will feature stories and interactive data visualizations, and readers will be able to  send in tips on maternal and child health via WhatsApp. Okeyo chose to use the messaging app for tips, rather than email, since email is often perceived as an "office thing," and is not as common in under-resourced regions with the most health concerns. 
Okeyo hopes the tip line will bring more stories to the forefront, helping to "democratize maternal and child health journalism." 
"Given the size of the media house that I work for, there have been complaints about us being elitist — detached from people's everyday lives. This is an opportunity to actually welcome the public." 
Above all, Okeyo hopes her reporting can serve as inspiration for future large-scale health journalism projects in Africa. 
"It's an opportunity to not only show off what we're doing, but if we're ever able to do this on a bigger scale, my project is going to be a learning point."
---
The main image shows Okeyo conducting an interview with mothers in Kacheliba hospital in arid West Pokot County. Mothers travel as far as 400 kilometres to bring their children here to be treated of kalaazar, a killer  disease in this part of Kenya.
All image credit goes to Lameck Ododo.
You can learn more about Verah Okeyo's work, and ICFJ's alumni grants here.
---