Nikki Kahn, an award-winning photojournalist and former Washington Post staffer, recently offered tips for great visual storytelling to a group of African journalists at a Code for Africa story camp in Zanzibar.
Kahn is the first recipient of the Michel du Cille Fellowship, created in honor of the Pulitzer Prize-winning Washington Post photographer who died in Liberia in 2014 while covering the Ebola outbreak. As part of the fellowship, she traveled to Zanzibar in February to serve as a trainer and mentor to 20 African journalists working on multimedia investigative journalism projects, on topics ranging from poor health services for pregnant women in rural Kenya to the loss of cocoa farms to illegal mining in Ghana.
The African journalists are winners of the impactAFRICA news challenge, sponsored by Code for Africa with support from the International Center for Journalists. Kahn said she was impressed with the quality and enthusiasm of the journalists.
"It was a privilege to work with this group of talented and inspiring journalists who were so very committed to finding and covering important stories in their own communities," she said. "The collaboration with impactAFRICA brings to life Michel's dream for giving back to the journalism community."
Here are some tips she shared for getting great pictures that bring stories to life and connect audiences to the people and places being covered.
Be there at the moment. To be a photojournalist you have to be there when the story happens. Great pictures take planning and patience.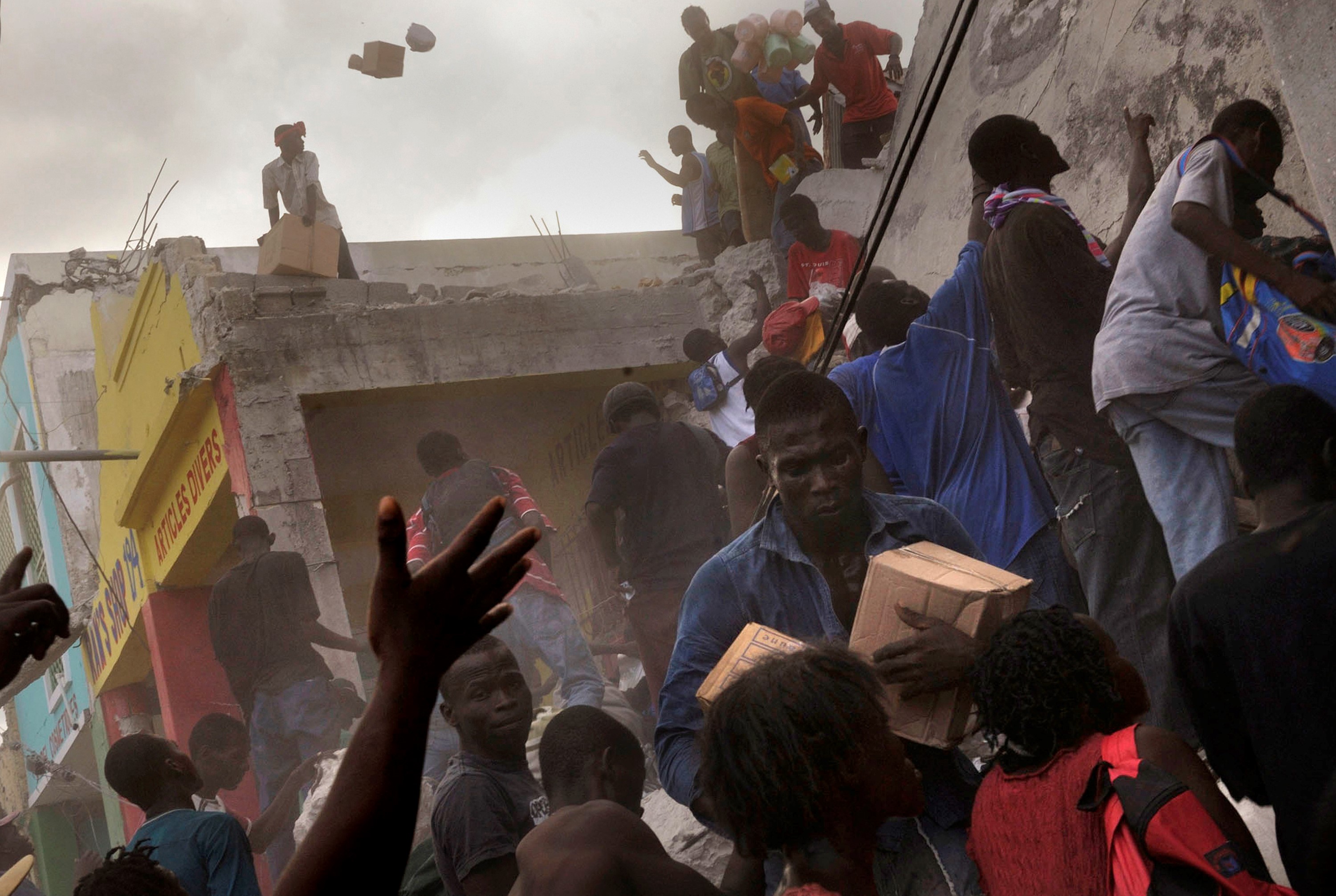 Kahn took this photo after Haiti's 2010 earthquake. Following days without food or water, earthquake survivors take goods from a store on the main commerce street in Port-Au-Prince as dust filled the air. Police would come to control the crowd but within minutes they would return to scavenge for items.
Once there, wait for the right moment for the picture. Spend time with people. Be respectful. And impress on people that you're there to tell their story. They will let you into their lives.
It doesn't matter what tool you use. A mobile phone is the handiest of cameras and can feel less intrusive. Remember to get close. If you can reach out and touch the subject it's a good start.
Decide on a consistent visual theme for documenting the story: this could be in a documentary style or portraiture. Know what you are trying to communicate and who your audience is.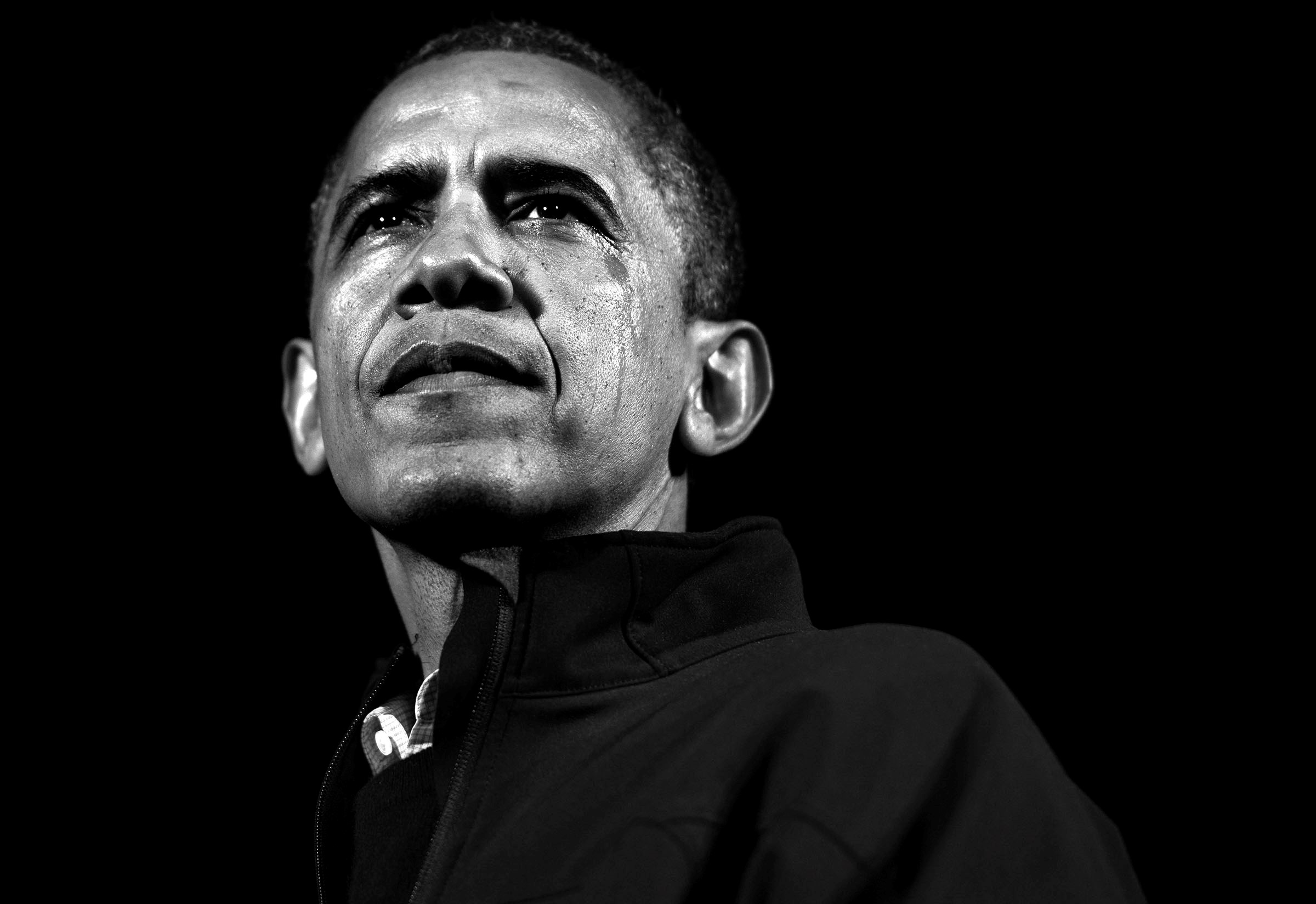 Kahn used a portraiture theme to cover parts of President Obama's 2012 campaign for re-election. Rarely emotional, tears stream down President Obama's face as he wraps up his campaign in Iowa, the state which launched the little-known senator into the spotlight four years before.
Know that your story has the potential to affect change within the community and beyond, so be methodical in creating images that will cater to a variety of platforms: newspapers, online presentations and even art museums. 
Don't lie or misrepresent who you are. It undercuts your credibility as a journalist. A photojournalist will get better access to a subject by being honest and establishing trust.
Get the caption details right. Identify people and places accurately. Once the information is wrong, it's out there and you can't recapture it.
Kahn, who was married to du Cille, covered domestic and international stories for the Washington Post, including Haiti's catastrophic earthquake in 2011. She was part of a team that won the Pulitzer Prize for Breaking News Photography for their earthquake coverage. She has also worked in Afghanistan, Egypt, Guyana, India and Tunisia. Kahn left the Post in January 2017. Before joining the newspaper in 2005, she was a staff photographer and editor for the Knight Ridder Photo Service.
The Michel du Cille Fellowship is a project of the National Press Photographers Foundation in Washington, D.C. A three-time Pulitzer Prize winner, du Cille was known for compassionate photographs that captured the human cost of war, natural disasters and disease. He worked for The Washington Post for 26 years.
Photos c/o Nikki Kahn. 
---