This article, written by Luisa Ortiz Pérez, is second in a series from Chicas Poderosas ("Powerful Girls" in English), a global community that promotes female leadership and generates knowledge. Read the first article by founder Mariana Santos, and follow Chicas Poderosas on Twitter, Instagram and Facebook.
After writing an editorial on her experience with sexual harassment in the field, New York Times reporter Kim Barker said an online commenter called her "fat" and "unattractive," and told her that "nobody would want to rape you." 
Two major generalizations tend to accompany discussions of online gender-related violence like this against female journalists, freelancers, media professionals and/or individuals working in the news media ecosystem. 
One is causal: violence is related to the work women do, the topics they cover and their success in reporting, therefore there is nothing one can do about it. The other is experiential: everyone in the news media industry experiences violence, and as a result, women need to grow thicker skin or steer clear of contentious topics, leadership roles or entrepreneurial endeavors. 
It is time we shed some light on how these assertions are neither helpful nor productive.
Understanding online gender violence
Online violence against women is defined by the United Nations (UN) as "any act of gender-based violence against women that is committed, assisted or aggravated in part or fully by the use of ICT, such as mobile phones and smartphones, the internet, social media platforms or email, against a woman because she is a woman, or affects women disproportionately." 
In 2018, I worked alongside Estrella Soria to study of the women — and their supporters — combating online gender violence in Latin America. Our findings, published as Hacks de Vida (Life Hack in English), were centered around the effects gender-based violence has on the journalism community, and in particular on the lives of women reporters, editors, managers and media owners. 
We found that causal and experiential generalizations de-humanize the problem by positioning it as part of a political or public health debate. These generalizations ignore the personal damage of online violence and its effect on individuals, since almost all of the journalists we interviewed for the publication reported experiencing some form of harassment online that focused on their person, gender or sexuality. 
"It was not criticism of my work; it was actually the destruction of my person," an online editor at a German news organization told Masullo Chen for her study "Women Journalists and Online Harassment," published by the Center for Media Engagement. 
Another researcher, Michelle Ferrier, produced the report "Attacks and Harassment" about violence against journalists and freelancers. She writes, "The majority of respondents say that in the past five years they have seen a rise in all types of threats — both physical and online."
Female journalists are taught by newsroom culture and society at large that violence and harassment are part of the trade. It can, furthermore, be difficult for women to recognize and convey since many journalists have become desensitized to pain as a result of reporting on the suffering of others, and the trauma from online harassment does not have a direct, physical effect. 
"I had never seen her so run down," a Latin American journalist interviewed for Hacks de Vida, said of a colleague experiencing such harassment. "She is almost 50 years old and she had already incorporated what was happening to her and her colleagues as part of her everyday life. Recognizing that what she was experiencing was violence was a challenge, it was just as if her body was in denial."
Reporting violence
We have not begun studying the social backlash of coming forward or sharing publicly that a person is being harassed online. What we have observed in most cases, however, is the woman's loss of credibility after speaking out about being harassed, as well as her subsequent or concurrent re-victimization. 
There is heightened sensitivity around acknowledging online violence for a female journalist, her organization or the team she collaborates with. It changes everything in her life if she decides to go public with names and graphic details of her experience. It can have a major effect on her mental health — including re-traumatizing her — and it changes the way she sees her profession.
"Sometimes I receive messages from Facebook letting me know that someone has accessed my profile from another city. It has happened to me four or five times," said a Latin American female journalist when interviewed for Hacks de Vida. "I register the irregular activity in a log I keep, or I leave the message in my Gmail inbox. I do the same when people try to access my Gmail and change my passwords. Then I change all my passwords and move on." 
The difficulty recognizing online harassment and the complex nature of reporting the topic to the necessary authorities leads to the conclusion that political will as well as human resource  strategies are not enough to combat online gender violence. What is required is newsroom cultural change, effective protection and a support system for those facing online violence.
Exploring solutions
While many tech platforms have offered support, very few female journalists or editors rely on technology to address online violence. 
"In Central America, we would never dream of asking Facebook, Twitter, YouTube or Pornhub for support [with an online harassment case]," said a Central American women's rights defender. "We really doubt that they could be of any help in any case when we are being harassed."
The way that digital support is provided is counterproductive, unhelpful or re-victimizing. An almost blind belief that violence can be undone with a single click on a social media platform's "report" button is deceptive and unrealistic, as revealed extensively when speaking to online gender violence experts for Hacks de Vida. 
There is no silver bullet or standardized solution to apply to every case of online harassment of women journalists. In spite of the similarities in tactics, every perpetrator is unique, as is every victim. Journalists facing harassment don't need a single solution — instead, they need solutions-based, decision-making coaching, as well as space to privately work through and share their experiences. 
We found that secure and anonymous spaces where women can open up about their experiences dealing with online gender-related violence is both necessary and absent from the digital sphere. When women get together in a secure space they can share testimonies, brainstorm responses, heal and build resilience.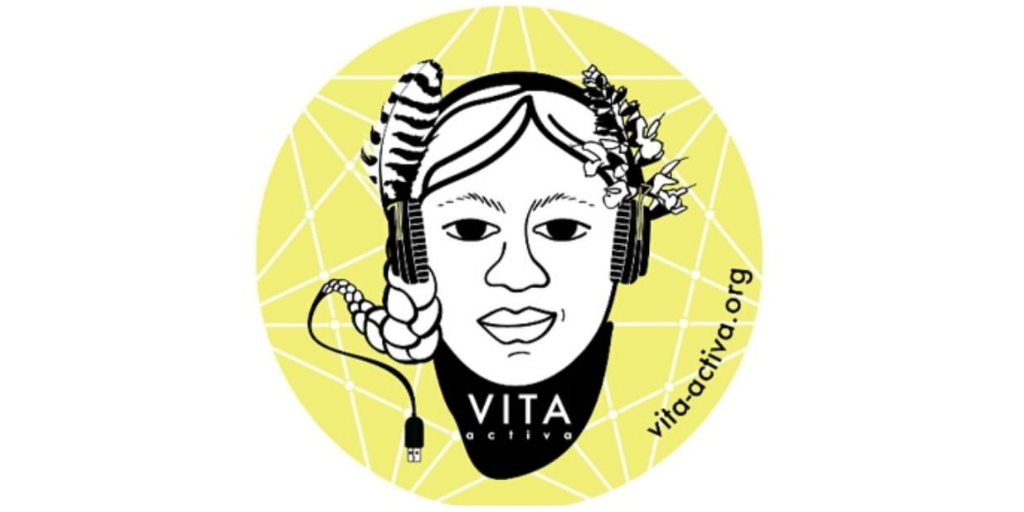 Vita Activa
The belief that community and empathic support is the key to unravel the complexities of online violence is what led to the creation of Vita Activa. 
Vita Activa works as a helpline and a solutions laboratory for women journalists, activists and womens' rights defenders who are facing online violence and want to change the ways they face and combat the perpetrators and attacks. Responders trained in psychological first aid, conflict resolution and strategic thinking work with women journalists who have faced harassment, and work with them to build solutions tailored to their respective cases.
The fight against online violence toward women journalists will likely not end soon. According to the United Nations Report of the Special Rapporteur on violence against women, "The rapid development of digital technology and spaces, including through artificial intelligence (AI), will inevitably give rise to different and new manifestations of online violence against women. [...] As digital spaces morph and develop, so too must the application and implementation of human rights norms to these areas." 
The power of violence can be dismantled if every woman journalist is equipped with the tools she needs to face it, and a close knit circle of allies to accompany her in the struggle. 
---
Contact Vita Activa via email, on social media using #VitaActiva or by sending a message via Signal, Telegram or Whatsapp to +521-55 8171 1117.
Luisa Ortiz Pérez is a disruptive communicator, design thinker and non-violent political action organizer. She is the co-Founder of Vita-Activa.org and CEO/Founder of NVAlabs.org. She has taught and trained journalists, activists, organizers and changemakers on how to use digital technologies safely and effectively around the globe since 2003. She holds a PhD in Ideology and Discourse Analysis from the University of Essex. 
Main image CC-licensed by Unsplash via Sergey Zolkin.