Last week, Craig Hammer opened the Public Media Alliance (PMA) global conference in Montreal with a speech about the importance of public media in our world.
The leader of the World Bank Institute's Global Media Development program argued that we are moving to states of fragility at the national, subnational and local levels. The Northern hemisphere faces concerning surge in nationalism, a critical crisis of trust and collusion between private media owners and regimes.
Conference-goers' concerns about trust in the media were well-founded. A few days later, Gallup released its latest poll, showing American trust and confidence in the media dropped to an all-time low. Less than a third of Americans report feeling a great deal or fair amount of trust in the media. This is down from more than half of the population trusting the media in 1997.
A panel on truth and trust highlighted the importance of investigative journalism, as well as the necessity for media to establish and fund proper investigative teams.
Mark Bassant, senior investigative journalist at Caribbean Communications Network (CCN) in Trinidad and Tobago, said the advent of investigative journalism in the Caribbean was much needed, especially with an "emerging trend of corruption."
Collaboration between journalists from different media to unearth stories of international corruption — such as the Panama Papers — is also proving effective, said Will Fitzgibbon, reporter at the International Consortium of Investigative Journalists (ICIJ). Still, he cautioned journalists against trusting leaks and data too easily. While investigating the Panama Papers, he and his team had to be skeptical about the data's provenance and reliability.
"In the digital era, there are important questions for journalists and the public to think about where the data is from, how it is being assessed, who the journalists are funded by," Fitzgibbon said.
Nor is investigative journalism without its costs.
Ahmer Shaheen, head of the special investigation unit at Pakistani broadcaster GEO, told the room about his struggle to convince his superiors of the need for an organized investigative structure in the newsroom. It didn't make financial sense to the broadcaster to invest in stories that required more time to report on but would only be aired for several minutes, according to Shaheen — not to mention the legal costs.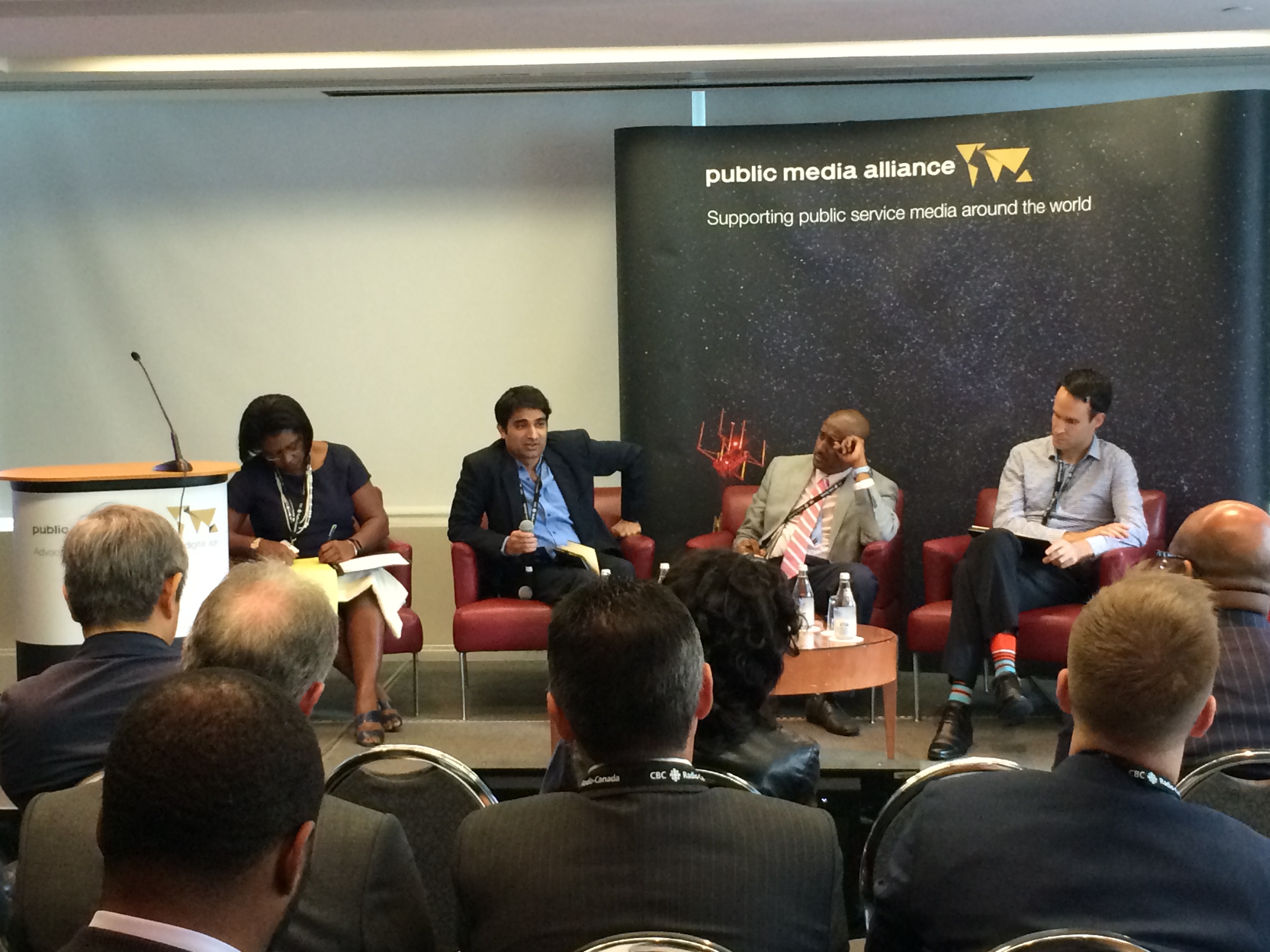 However, the most troubling cost was the "invisible" one, explained Shaheen. Investigating corruption in Pakistan's police forces or elections, for instance, can be complicated and dangerous. Although Shaheen said he is comfortable with his risky job, he did say he sometimes wondered if it was worth people's lives.
Despite the financial and personal hardships of investigative journalism, ICIJ managed to uncover a global tax evasion story with the help of 400 journalists around the world. That's when Fitzgibbon noticed how trust between whistleblowers and journalists — as well as among journalists themselves — was key to producing great work like the Panama Papers.
"The success of the Panama Papers and collaborative journalism is that there's an increasing sense that trust between journalists can improve trust [in journalists]," he said.
Getting audiences to trust public media can be a struggle when there is a feeling governments are influencing the content that is made. Waithaka Waihenya, director general of Kenya Broadcasting Corporation (KBC), said the broadcaster struggled to regain trust from its audience after years of being used as a propaganda tool, especially in the 1990s.
Tensions between governments and public media remain a preoccupying issue in many countries. Fran Unsworth, director of the BBC World Service, reminded the room many journalists continue to be muzzled by governments and punished when they report on controversial issues.
"Governments are seeking to control the official line or are restricting the flow of information," she said. "We have the responsibility to treat this business of democracy seriously. Journalists need to exercise their responsibility. If they go down the route of not exercising that, it will leave the way for governments to control us."
In Brazil, for example, President Michel Temer fired the president of Brazil Communications Company (EBC) in May, appointing a new company president himself. Allegations of government censorship began soon after.
"EBC was a public media service two weeks ago and [has now become] a government company. This is the situation," said Rita Freire, president of the Board of Trustees of EBC.
While closing the conference, Sally-Ann Wilson, CEO of PMA, disclosed the results of a research project called "Public media: The cornerstone of democracy." Despite "eye-watering budgets in the West," public service broadcasters in the world seem attached to their mission to serve their national audiences applying principles of impartiality and trust, she said.
Main image CC-licensed by Flickr via TEDxRSM. Secondary image courtesy of Kristian Porter and the Public Media Alliance.