As the 50th anniversary of the assassination of the Rev. Dr. Martin Luther King Jr. approached in 2018, journalist Wendi C. Thomas wanted to do something to mark the moment. Previously a reporter for The Commercial Appeal, Memphis' daily newspaper, Thomas decided to start her own initiative, MLK50: Justice Through Journalism.
"[I wanted] to examine what the city has done with his sacrifice," Thomas said. "To force us to talk about more than some of the tired, 'I have a dream' quotes that get trotted out." She wanted to focus more on what he had to say about white supremacy, wealth inequality and labor.
What was supposed to be a yearlong reporting project leading up to the anniversary is today more than halfway through its third year — and growing. The outlet announced this month that it will be one of three newsrooms in Tennessee receiving pro bono legal support as part of The Reporters Committee for Freedom of the Press' Local Legal Initiative. 
On the editorial side, the publication has achieved significant impact. After MLK50 published an investigation into Methodist Le Bonheur Healthcare, a nonprofit hospital in Memphis that sued more than 8,300 people for unpaid hospital bills, the hospital began to drop these cases. They forgave at least US$11.9 million in debt for more than 5,300 people. 
MLK50 still has no full-time staff aside from Thomas. The leadership team is all part-time, and includes a managing editor, Deborah Douglas, visuals director, Andrea Morales and senior editor, Peggy McKenzie — all women of color. The team will hire its first full-time reporter this summer as part of Report for America. 
Success, no matter how sweet, rarely comes without its challenges. Thomas is a trained reporter and J-school graduate. Entrepreneurship was never something she thought was in store. "Back when I was in J-school, we were just going to be working for somebody," she said. "The idea wasn't that you were ever going to create something of your own."
Thomas was awarded a Nieman Fellowship at Harvard University, and she used that time from 2015-16 to incubate her project. She studied entrepreneurship, which included taking a class at the MIT Media Lab.
After returning to Memphis, she hammered out the details: designing a website, hiring freelancers and finding a fiscal agent. 
"So, we started. With no money. No money at all," said Thomas.
In a one-on-one interview with IJNet, Thomas spoke candidly about turning her vision into a reality, opening up about the challenges and fears that kept her up at night, and sharing her vision for a more equitable and sustainable future for entrepreneurs.
IJNet: MLK50 reports about people living in low-wealth communities who are probably not financially supporting your product — a challenge that other entrepreneurs likely face. Where does the money come from?
Thomas: Right now, the overwhelming majority of our fundraising comes from outside Memphis. We have a couple national funders who have been very generous and consistent in their support. We do have some local donors, but never as many as we would want. It has not been easy. At all. A lot of national funders want you to have more local funders, but the local foundations here have either told us no, repeatedly, or their focus is education. 
When we first started, we had US$3,000, and that was a gift. My uncle had given me US$1,000 and two girlfriends had each given me US$1,000. Because we're so small we have not done a good job developing or cultivating donors, or those sorts of things that are central to this kind of work. 
My advice to somebody trying to follow this path is to try to raise as much money as possible before you launch because once you start doing the work, it gets super hard to have the bandwidth to go back and do those things. I mean, you still have to do them. But if I could do it over again, I would have a lot more receptions at people's houses where I [would talk] about what we were going to do, and get them to support that vision.
What do you wish people knew about the cost of launching this project?
While I wasn't working, but was launching MLK50, I was living off credit cards. I had good credit thanks to middle class parent upbringing, financial stability, no student loans — many privileges layered on top of other privileges. I had a lot of available credit, so I just lived off credit. But there are lots of people who can't do that. I've since been able to pay off that credit card debt, but there are a lot of people who have ideas that are incredibly better than anything I could ever dream of that don't have access to that credit. I also knew that if everything just went to hell, I could go move in with my parents, or an uncle, or my sister. I just had so many safety nets that made me feel like I could take those risks.
There are just so many barriers to entrepreneurship baked into the inequality in our system. And I think it's important, especially for women and people of color entrepreneurs, to hear people be honest. I had US$38,000 in credit card debt that kept me up at night. If I woke up and remembered it, I could not go back to sleep. 
It is very stressful to do this, and funders need to make a way to cultivate these good ideas without the person being worried sick about the debt they've accumulated to start this.
What can we envision that could change to support these types of projects in an ideal future?
I know that funders want to make safe bets and safe investments. Going to them saying, "Hi, I'm going to start this thing. It's just me in Memphis. I don't have any money, but you should give me some money" — that's a tough thing to do. I get why that might have been a hard sell. 
But it would have made this a lot easier if someone had written me a check. If someone had said, "Here is US$250,000. We're going to check in every month to see if you need any help or guidance." You'll read a lot in business publications about how most businesses fail within however many years, or that with entrepreneurs, the first however many ideas tank before they [succeed]. But women and people of color, we don't get that margin of error. At all. 
Then, in just 2.5 years at MLK50, we had good news on the story that ran [this fall], that this hospital that was being really aggressive and suing low income people — they'd forgiven the debts for 6,500 patients. I think of what we could've done sooner if we had more money, and what we could do going forward, if we had more money. 
How did you determine that you wanted to be a nonprofit newsroom instead of for-profit? 
[We did] a survey of the landscape, and look[ed] at what other outlets are out there. Who's your competition? How much do they charge for their products? All that sort of stuff. There were no successful, single-subject, single-city for-profit news outlets that I could identify. One way of seeing that would be "If nobody's doing that then I'll be the first." The other way is, "If nobody is doing it, there's probably a reason why." 
The other part was understanding the marketplace here in Memphis, and the audience. So often you're writing or creating content for people you then expect to buy the product. But if our focus was on the people that Dr. King would be aligned with if he were still alive — which is low-wage workers — then they're not going to be able to contribute enough financially to make the product viable. Being a nonprofit allows us to rely on grants, and there's money you can get when you're a nonprofit that you can't get when you're for-profit.
What can we expect from MLK50 moving forward?
We received a US$150,000 grant to be used over two years on development and fundraising from the American Journalism Project (AJP). (It's important that it's ONLY for fundraising, so we can't use any of that for editorial.) What I'm clear on is that I excel at the journalism and that our team needs to grow to include someone whose full-time job is to focus on the business side. We're not in a position to hire full-time yet, but the AJP grant will allow us to contract with development professionals to build revenue. 
I still need advice, but what we need most is to grow the team so that I don't have to do everything. That's the key, as I see it, to sustainability. Turning me into an editor, publisher, development director, product manager and membership coordinator isn't the solution. In fact, it's a recipe for burnout. Media entrepreneurship can't be limited to people who can work 70 hours a week.
It's taken me 27 years to get decent at journalism. I think AJP will get me a stronger working knowledge of the business side, but ultimately we need a publisher or executive director. I've already started to think about who my replacement should be. In five years, I'd be glad to be MLK50's senior reporter.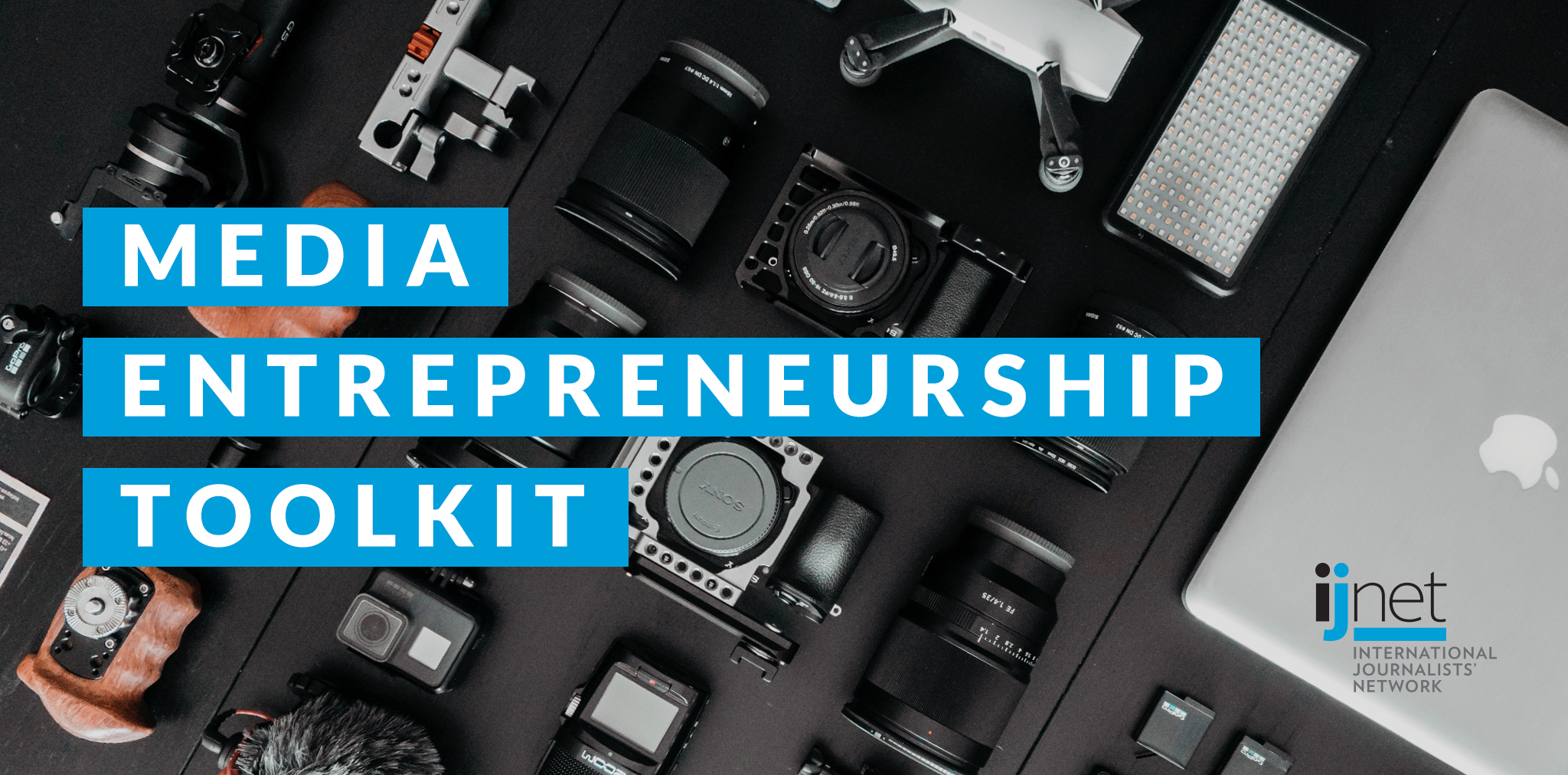 This article is part of our Media Entrepreneurship Toolkit, which provides resources for journalists interested in launching their own news startups — or taking their existing project to the next level. You don't want to miss it. 
---
This interview was edited for length and clarity.
Main image CC-licensed by Unsplash via Joshua J. Cotten. 
---