Millennial-focused Muslim site Islami.co is doing things a little differently to Indonesia's mainstream media.
Recent articles include an analysis of the way Spongebob Squarepants characters represent different sins and a thinkpiece exploring the possibility that Jack Sparrow from Pirates of the Caribbean is a Muslim (the writer concludes he probably isn't).
But Islami.co also deals with heavier issues facing Indonesia and the Muslim world, such as a demonstration in November marking the anniversary of mass protests against the city's Christian former governor, Basuki "Ahok" Tjahaja Purnama, in 2016 and 2017.
An Islami.co columnist declared that the latest demonstration represented a "commodification of religious symbols", with the black Islamist Tawhid flag adorning flags, t-shirts, keychains and hats for sale.
"Tawhid themed fashion is the new cool!" they wrote sardonically.
Dedik Priyanto, Islami.co's managing editor, explains that the site positions itself as "media that offers a counter narrative or alternative narrative".
"When publishing about the issue of blasphemy in terms of the Tawhid flag or Ahok, we take writing from a lot of different perspectives," he says.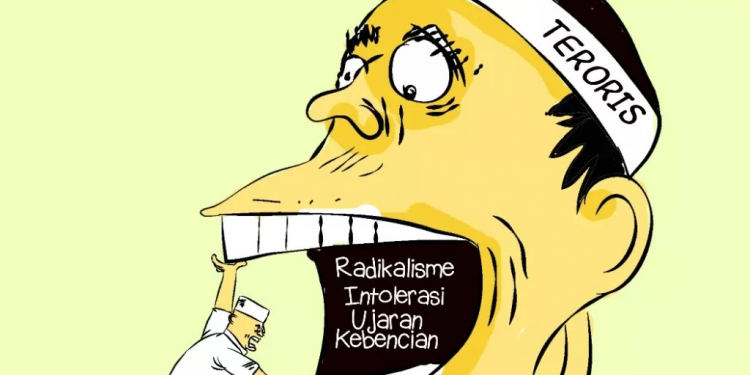 Targeting Indonesia's urbanites
Sleek and modern in design, Islami.co was created "to provide a place for Islamic learning for urban Muslims," says founder and journalist Savic Ali.
But the site's central remit is countering the forces of conservatism and extremism that drew such large crowds to the anti-Ahok rallies.
It was set up under the mainstream Indonesian organization Nahlatul Ulama (NU), which also publishes NU Online. Ali, who is also the director of NU Online, says he felt NU Online was failing to reach urbanite Indonesian Muslims who were not members of the organization — at a time when conservative political groups were making inroads with city dwellers.
With its slogan "friendly Islamic media that is enlightening", Islami.co aims to facilitate thoughtful debate of Islamic themes, scripture, and topical issues, in line with the tolerant and pluralist tradition of Islam Nusantara —Islam of the Indonesian archipelago.
"Unfortunately in Indonesia, scholarly authority has been taken over by those who speak on social media or the internet such as Ustadz Somad and the like," says Priyanto, referring to an Islamic preacher who has 6.5 million Instagram followers.
Islami.co's management understands that the battle for Indonesian hearts and minds is being carried out online. In 2017, almost 55% of the population — some 143 million people —  were connected to the internet. Many Indonesians are mobile-first consumers, and enthusiastic social media users.
Ultra-conservative preacher Felix Siauw, who boasts 2.9 million Instagram followers, is among those hardliners tapping into this audience.
"NU and Muhammadiyah have been left behind in this regard," says Priyanto, namechecking another large mainstream Islamic organization.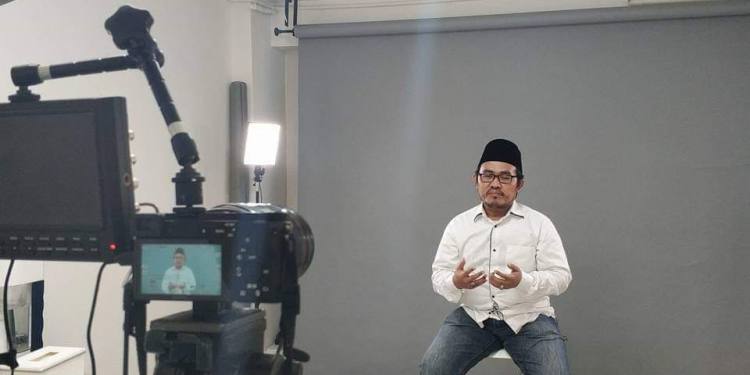 Fighting hoaxes and hate speech
Islami.co represents a broader push from NU to combat fake news and hoaxes, many of which target religious or ethnic minorities.
Ali says the site's priority is web-based search and YouTube, because that is how most of their potential audience finds Islamic content. NU is also encouraging a network of its young activists to create new websites and YouTube channels.
"My hope is that we beat intolerant pages and ultra-conservatives when people are searching for Islamic themes on Google," he says.
In 1998, Indonesia had just 258 licenced newspapers but has come to boast arguably the most diverse media landscape in the world with some 43,000 "news organizations", according to Human Rights Watch. Some of these are newspapers of record such as Kompas or Tempo magazine, but many others are hyperpartisan publications lacking in credibility.
With media literacy levels generally low, Priyanto says much of the hoaxes and hate speech that occur in Indonesia are a result of "the media's inability to provide understanding to a politically polarized public."
"The result is that people trust dodgy media that is more in line with their beliefs, rather than media who strictly verify and have a reliable track record," he says.
In this context, Ali sees Islami.co as a counterweight to aggressive, intolerant and anti-democratic voices that have dominated debate online.
Priyanto says the site receives between one and 1.5 million pageviews per month and its readership continues to grow. With that comes unwelcome attention.
"We have received threats on social media like Twitter, but now we're used to it," he says.
"We believe Islam should be fought for with politeness and knowledge, not mere dogma. That is what we are trying to implement with Islami.co and are ready for all risks."
---
This article was originally published by The Splice Newsroom. It was republished on IJNet with permission.
Main image shows staff from Islami.co working in the offices of the online news site. Image supplied by Islami.co.