While strides have been made toward verifying news sources' accuracy, no one has yet cracked the code, said Jenni Sargent, managing director of First Draft News.
"You can't just run something through a machine and get a nice green light," she joked. "Everyone has different processes and techniques, and it's all honed through practice and research and time spent."
A major stride forward for news verification came with the formation of First Draft, a small coalition set up to give guidance in this area.
Originally made of nine members doing complementary work like Storyful and Reportedly, the group has expanded to include a crucial and thus far elusive element: social networks. The result is First Draft's partner network, which launched last month and hopes to go further than ever in improving news verification and literacy.
Sargent said when the nine original members met, there was an immediate realization that they could learn a lot from each other, then pass the knowledge on more widely.
"We thought at its most basic form, we could produce a website full of resources and guidance. Then maybe we'd all write one case study a month and share our findings," she explained. "But as soon as we launched, there was a real sense of demand for what we were doing. We were overwhelmed with requests for training. We were asked to consult on newsroom policies. It grew really quickly from there."
Now 30 members strong, the new partner network features journalists and editors from news organizations like The New York Times and ABC News, as well as representatives from major social platforms like Twitter, Google and Facebook.
The hope is that by involving a combination of publishers, major tech players and social networks that all of the entities can combat the proliferation of false news and, in turn, bring back trust in journalism.
"Having those social networks involved is absolutely crucial," said Sargent. "Often there's talk batted between peer publishers about coming up with a solution, yet a solution's not possible without the social networks' inclusion."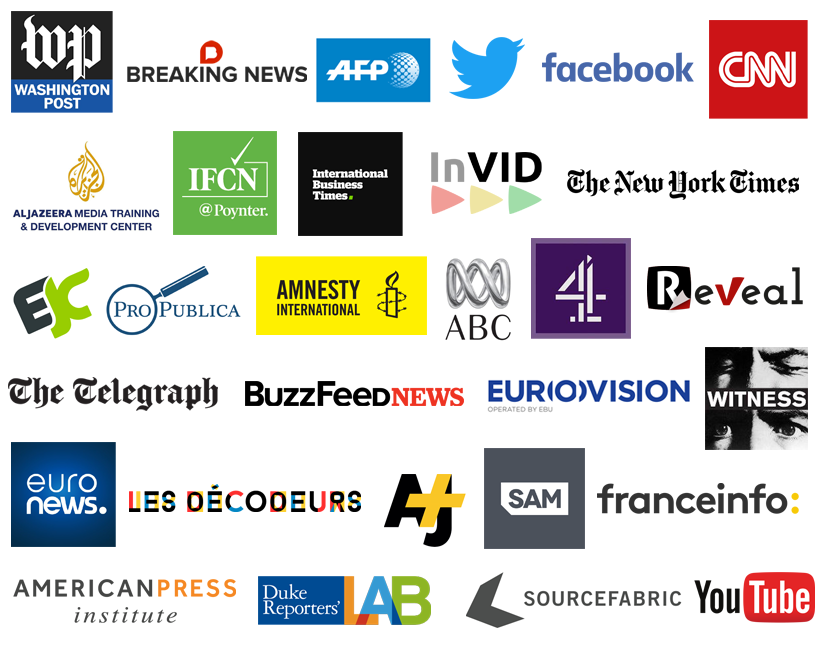 One common problem with verifying news sourced from online is the following situation:
An eyewitness to a crime or other breaking news event often receives hundreds of interview requests from media outlets simultaneously. It's the equivalent of an eyewitness being pestered in person by journalist after journalist, only all of the contacting and verifying happens on social media.
To allow news outlets to more easily work with user-generated content without barraging eyewitnesses with requests, social networks could potentially change their settings to give partner network newsrooms permission to use eyewitness content within the first 24 hours after being uploaded, Sargent said.
It's a solution that otherwise wouldn't be possible for newsrooms without bringing Google, Facebook or Twitter into the discussion.
"They can bring a perspective that none of us are aware of," Sargent continued. "By having Twitter, you also have Periscope. By having Facebook, you also have Instagram. We have Google and, thus, also YouTube. Across the spectrum, we have everyone represented who's central to how news is being reported and discovered. By bringing them in and sharing some of these challenges, we think that we can start to make some changes that will really affect how these processes take place."
There's no financial requirement to become a partner — just an insistence that members actively participate.
In this era, when social media is perceived by some as a replacement for traditional journalism and there's brewing competition between publishers and tech companies for audiences, Sargent said the partner network working toward a neutral, shared interest — filtering out unverified and false news.
"If we were doing more work around distribution and publishing of news, we would be having a different conversation," she said. "Because this is the newsgathering angle and it's all about looking at the number of hoaxes and sophisticated techniques that people are now employing to try and destruct the news agenda, everyone has that attitude of 'Let's try to filter out some of this noise so we can get on with reporting.'"
Main image CC-licensed by Flickr via Melissa BARRA. Secondary graphic of First Draft News' partner network courtesy of First Draft.