IJNet's parent organization, ICFJ, partnered with the Facebook Journalism Project on its U.S. Local News Accelerator, a digital storytelling program that provides coaching by news industry veterans. Northjersey.com was a participant of the program in 2020.
---
As newsrooms navigate heightened safety concerns and financial hardship during COVID-19, journalists are innovating, adopting new virtual reporting techniques and formats to cover the year's important stories.
Northjersey.com photojournalists Danielle Parhizkaran and Michael Karas created their newsroom's first ever docuseries, Playing for a Way Out, as they maneuvered the pandemic's challenges. Produced during their involvement in an ICFJ-Facebook Journalism Project video accelerator, the series showcases the lives of high school football players in northern New Jersey as they confront adversity on and off the field amid the uncertainty generated by COVID-19. 
"These kids that we met, they really needed this season because they're juniors, and they're really relying on football to be their way out," Parhizkaran said. Throughout the series, the football players contemplate what's at stake for them after they graduate. They discuss life goals and consider how they will support their families in the future. Some describe their aspirations to play professionally in the National Football League.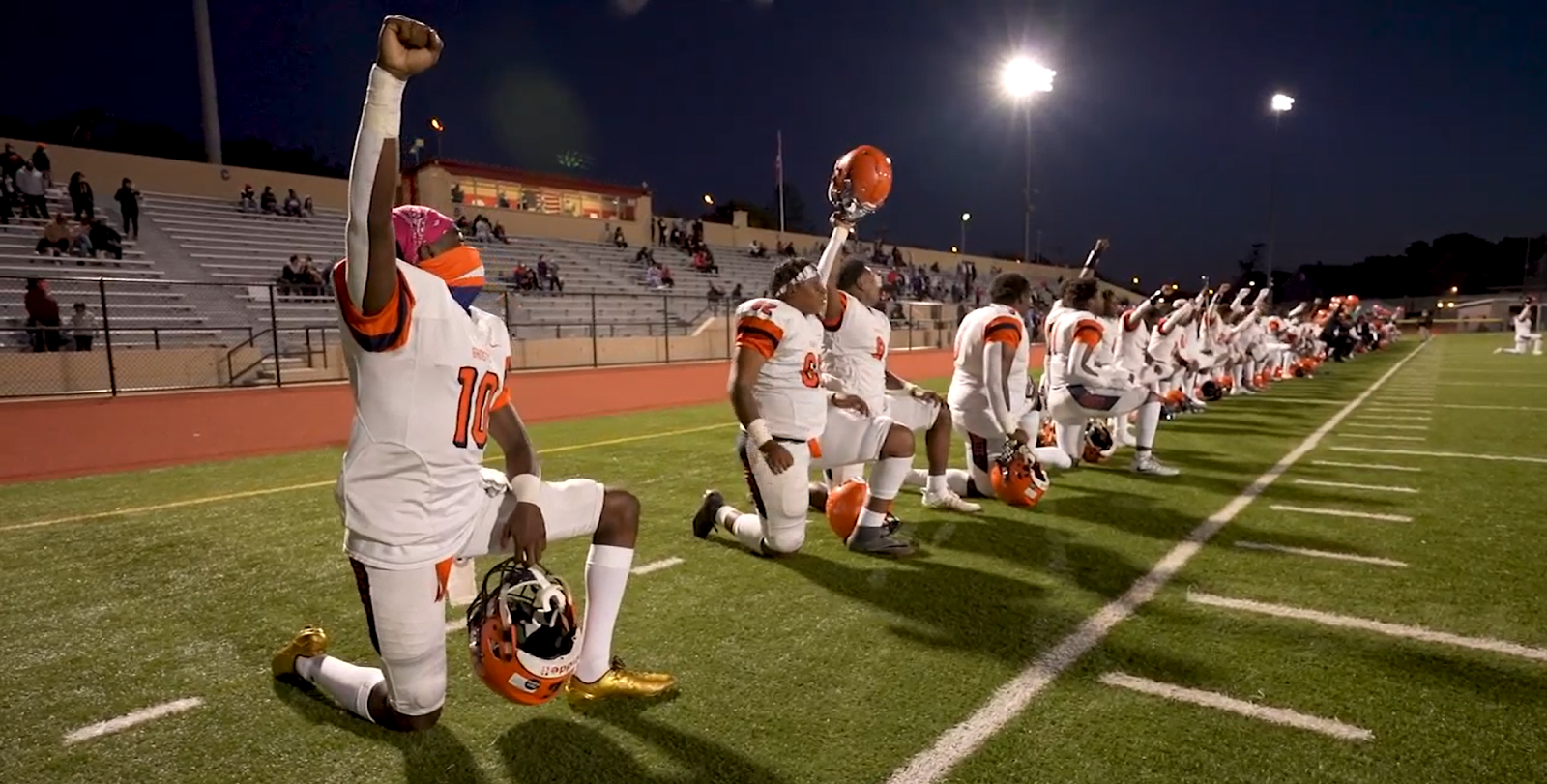 As they reported the series, health and safety was top of mind for Parhizkaran and Karas. They wore masks, socially distanced and filmed as much as possible outdoors. Their work fostered innovation, helping build the newsroom's capacity to produce engaging video content. "We really don't ever get a chance to do the type of storytelling that the program allowed us to do," said USA Today Atlantic Region Multimedia Director Sean Oates, who oversaw the project. "This was a skills opportunity to really attempt to take on a storytelling format that we had never done before, which was an episodic documentary, or docuseries format."
The team has released three episodes to date, each spanning about eight minutes. This is longer than their video content has been in the past, yet Oates and his team discovered viewers "had an appetite" for the more involved episodes. They broadcast the series on their website, Facebook and the over-the-top (OTT) streaming platform, XUMO, where it performed among the USA Today channel's top five most popular content in December. They also formatted the videos for Instagram TV, which emerged as "the hottest platform with the most use," Oates noted.
The videos garnered significantly more views on Facebook and Instagram than they did on the website, according to Oates, demonstrating for the team the potential that incorporating a variety of platforms brings. "I think that there's an indirect benefit in terms of revenue and other metrics, in building your audience and getting more attuned to what they will respond to," said Oates. "At the same time, we're executing a new skill and a new format of storytelling, and I think all of that bodes well for both subscription possibilities and revenue in the future."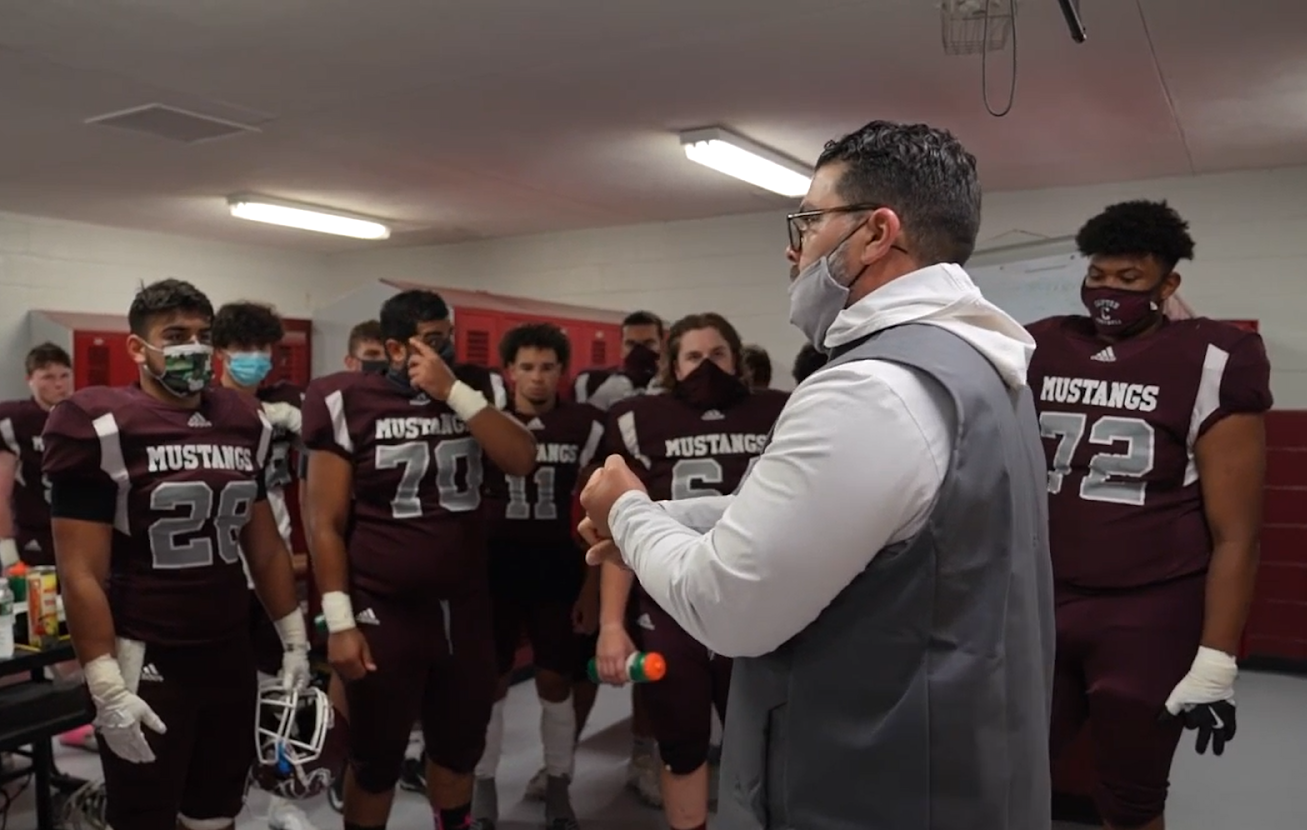 To help publicize the series and foster engagement, Parhizkaran hosted discussions about the episodes on Facebook Live. Doing so in anticipation of an episode's release was especially helpful in raising awareness around the content, she said.
Notably, the newsroom's debut with the docuseries format has equipped reporters with critical digital reporting experience that they can pull from in the future. "It's been a very invigorating experience to see the skills and the creativity of our video journalists grow and expand," said Oates. "It was a tough year for so many people in so many ways, and this was really an amazing bright spot that managed not to go out, despite a lot of complicating factors."
The team is considering producing another two episodes for the series, but the timeline for when they would be released is unclear, said Parhizkaran. What is certain — she and her team will bring with them the skills they developed producing the series' first episodes, and important lessons learned.
"If we could do this now, during a pandemic, we could definitely do it when we don't have these limitations," said Parhizkaran. "I feel like it's made us more connected to our community, and being a local paper, that's one of the most important things you can do."
---
Ayelet Sheffey is a journalist based in Washington, D.C., primarily covering U.S. politics and the economy.
Main image CC-licensed by Unsplash via Dave Adamson.
---