Since the onset of COVID-19, balancing work and family life has proven to be incredibly challenging for journalists. Those who are parents have to deal with school closures, social distancing and working in a bleak environment. 
"What's worse than being exposed to an overdose of bad news and suffering is that many people seem blind, and deny the pandemic, putting themselves and the community in danger despite the information," says Renata Feldmann, GloboNews editor in Brazil.
Feldmann continues to work in the newsroom, but now she has to follow several procedures. "When I arrive, I have to clean the computer, keyboard, telephone, chair, desk and headset," she says. "We adopted [physical] distancing and two computers beside me are empty. To eat or drink water, I have to leave the newsroom and go to an isolated place. Sometimes the mask makes communication difficult, but you have to use it."
Journalists who have been working from home since March are facing other challenges. For many, the amount of work has often increased as the boundaries between work and life have blurred. "People call us all day via WhatsApp, email and phone. Even my work extension was transferred to my cell phone. There is no on or off," explains João Pimentel, press officer for the National Confederation of Industry (CNI).
Cris De Lamônica, press officer of the Special Projects Secretariat of the Government of the Federal District, says that she lost weight and has suffered from insomnia as a result of her new routine. "At the beginning it was more difficult because I had to work Saturdays and Sundays. My boss would call because he thought that I was available anytime since I was at home. I had to set certain limits," she says. "Now I only work on the weekends if it is very urgent."
"I don't even work very late anymore," she adds. "My limit is 7 p.m."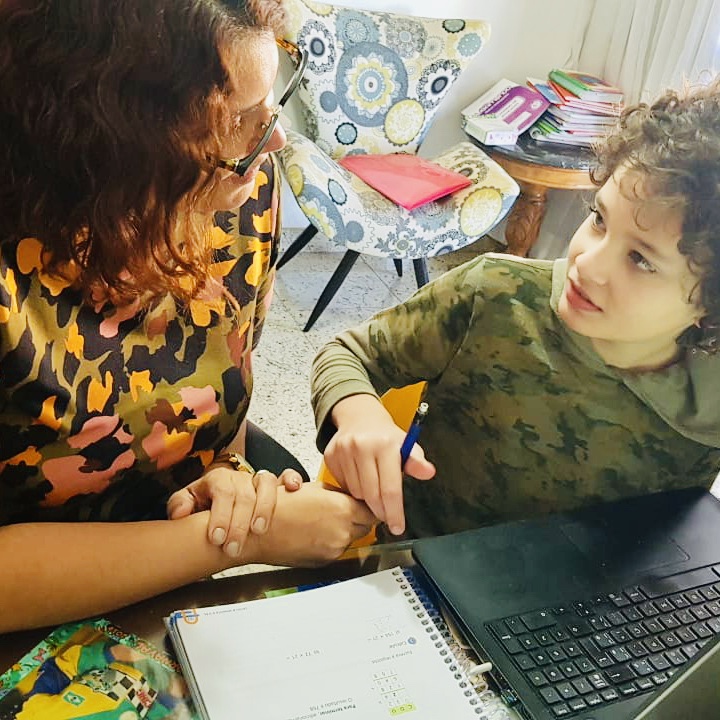 Journalists who are parents have usually kept quiet about parenting issues, as journalism is a competitive career and opportunities are scarce. But since schools are closed and work from home is commonplace , children have become more visible during broadcasts and meetings.
"Sometimes I am assisting a journalist, on a video [call] or writing something and my daughter asks for my attention to help with a question," says Pimentel, the father of five children ages 1 to 24. His wife recently returned to work outside the home, and although Pimentel has someone helping around the house, he has to balance work and dealing with the children  ― a reversal of the role that often falls on women.
For Feldmann, who has a 9-year-old and a 13-year-old, managing their online classes has become an additional challenge. "I tend to want to resolve everything quickly, so I need stop myself from taking on the schoolwork for my youngest son. I also find it difficult to keep track of school assignments digitally, so much so that sometimes I notice that there is a list of accumulated tasks that I have not seen," she says.
Positive side of lockdown with children
De Lamônica's husband is also working from home, and like many families, they had to buy a computer for their 9-year-old son. 
"In the beginning, I had to stay with my son all the time so that he could focus, not messing with the chat features during class, not keeping his microphone on and disturbing the teacher," she says. But she soon realized that, to her surprise, the online classes are working better than in-person classes. "Bernardo has ADHD, he's hyperactive, he has trouble concentrating in the classroom because of the noise. At home, he is much more focused and has gotten better grades. Even our relationship has improved."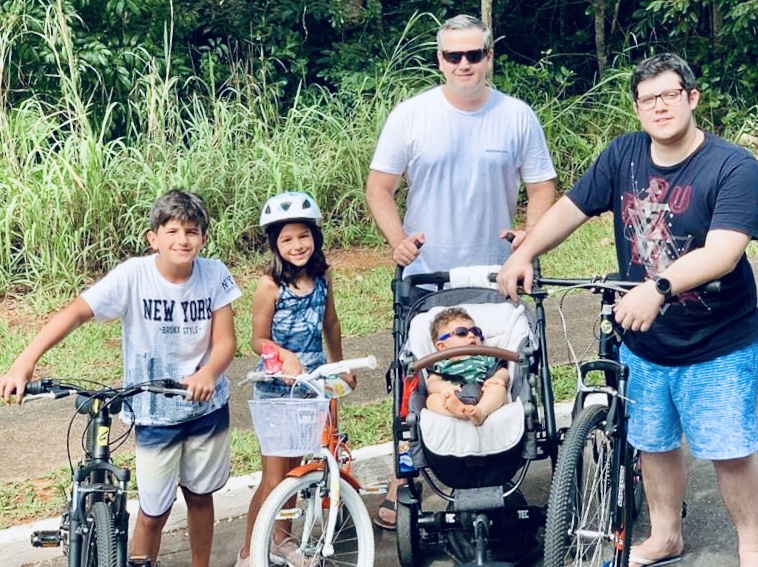 These three journalists limit their children's news consumption, and instead talk openly about COVID-19 prevention and its severity. They also try to make the most out of the situation, cherishing time together and embracing hands-on opportunities with their kids that they didn't have before.
For the first time in his life, Pimentel has managed to make all meals with the children and play ball at the end of the day. "I even have a lot more contact with the baby," he says, "changing diapers and putting him to sleep." 
Keeping the family busy during lockdown is difficult according to Feldmann, but it offers a chance to spend time together. "We started to cook more together, to read more together and to invent," she says. "Of course, there are days when everyone is in a bad mood, but the isolation has favored family proximity. This intense coexistence has much more pros than cons."
---
Fabiana Santos is originally from Brazil but lives in Washington. She is a freelance journalist, video producer and editor, and manages the website Tudo sobre minha mãe.
Main image: Renata Feldmann and her two children, courtesy of Feldmann.
---