Nigerian freelancer Linus Unah loved to read and write. He studied mass communications at the University of Nigeria, and started working as a journalist, expecting to move into creative writing.
He never did make that change.
When he began working, he noticed people around him making a difference in communities through journalism — and found that he wanted to do the same. He has since published stories related to health, conflict, development and more, and was recently nominated for the Future of Awards Africa Prize in Journalism, which recognizes the achievements of young Africans.
"I don't know if I'll win," he says of the ceremony taking place Dec. 16, "but being nominated is like winning for me."
Unah works as a freelancer, which he says offers him the opportunity to travel around the country. Although he is based in Lagos, he enjoys spending time in rural areas and the countryside, where he says he meets  people he wouldn't normally meet.
A regular reader of IJNet, Unah calls the site a "magnet." "It pulls you in because it's offering you what you want," he says.
Recently, Unah found an opportunity to attend the International Anti-Corruption Conference in Copenhagen in October. He also received funding from Mongabay for their Great Apes Special Reporting Project — another opportunity he found through IJNet.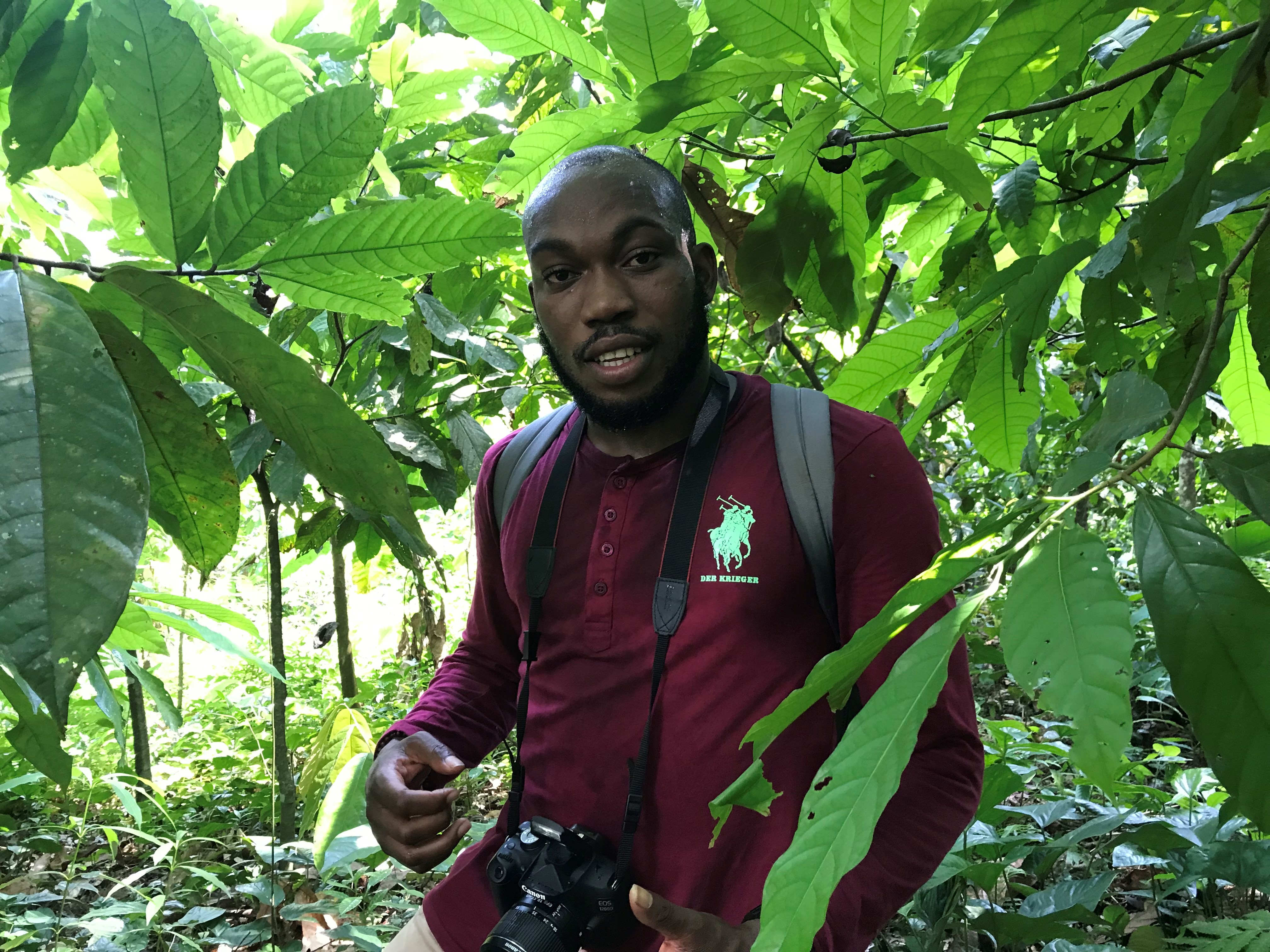 "Much of my reporting is centered on global health, development and conflict, so when I saw the opportunity from Mongabay... I just asked myself, 'Why not try this?"' he says. "I was really happy to see it come through. I just completed the reporting last month and hopefully the story should be coming up between the end of December or early next year."
We spoke to Unah about his work, challenges he encounters, stories he has enjoyed covering and advice he has for young journalists.
IJNet: What is one of the most challenging stories you've covered in the past and how did you handle it?
Unah: I think one of the most challenging stories I've done was the most recent one for Mongabay. We had to go into the forest and sleep there for three days. The forest is in the southern Nigerian state of Cross River, and we stayed five hours away from the very small town there. We were cut off, there was no electricity — nothing. We had to take water from the streams, and I was really scared about that too. Then [we were] searching for wildlife that I really looked forward to seeing, but I was panicking because I was not sure I wanted to see them. It was a real treat to walk with the rangers, to understand how they work, but scary for me.
[Another challenge] for me comes from traveling to Maiduguri, because that used to be the hotbed of the conflict with Boko Haram. Last year, around mid-June, I was there to write about a radio station that was trying to offer programming away from radicalization and another program that offered psychological counseling for victims of Boko Haram. In between work, there was an attack on this city. I saw people crying, shouting, running around and I was confused. I got to the hotel where I was staying and I saw people making frantic calls to their families telling them they are safe. I got a lot of calls from home too, asking me if I was safe, but I was terrified. I couldn't just shake off the memories: The kids I saw running in the streets without footwear, the mothers I saw crying looking for their kids. It was a heavy one. To think that I had to stay for two to three extra days again in town — not knowing where the next attack is coming from — was really scary. In the end, I finished, and loved going back to the city again. I've gone there more than five or six times.
On a more positive note, what have been your favorite stories to cover?
There's a whole lot of them. Female genital mutilation is a very big problem in most parts of Africa, and I met this interesting couple last year. I spent five days with them, going around communities and seeing how they're using football, billboards and community meetings to challenge the practice. They're really making headway.
In Calabar a teenager [17-year-old] is getting kids off the streets. I think that [some] are reunited with their parents, others are taken in and sometimes they get local churches to accommodate them and get them back to school.
I've also seen young Nigerians in Abuja — Nigeria's capital — who left their jobs in the national assembly to set up a small school for kids [who] were displaced in Nigeria's conflict but then move to Abuja. They started a school there and were helping kids to keep learning even though they were displaced.
There's [also] an NGO in Lagos, Pearl's Africa Foundation, that is teaching kids in slums in Lagos how to code. One of them, Sharon Okpoe, is designing a website that would help people in markets sell their fish and boycott so-called middlemen that get them trapped in poverty.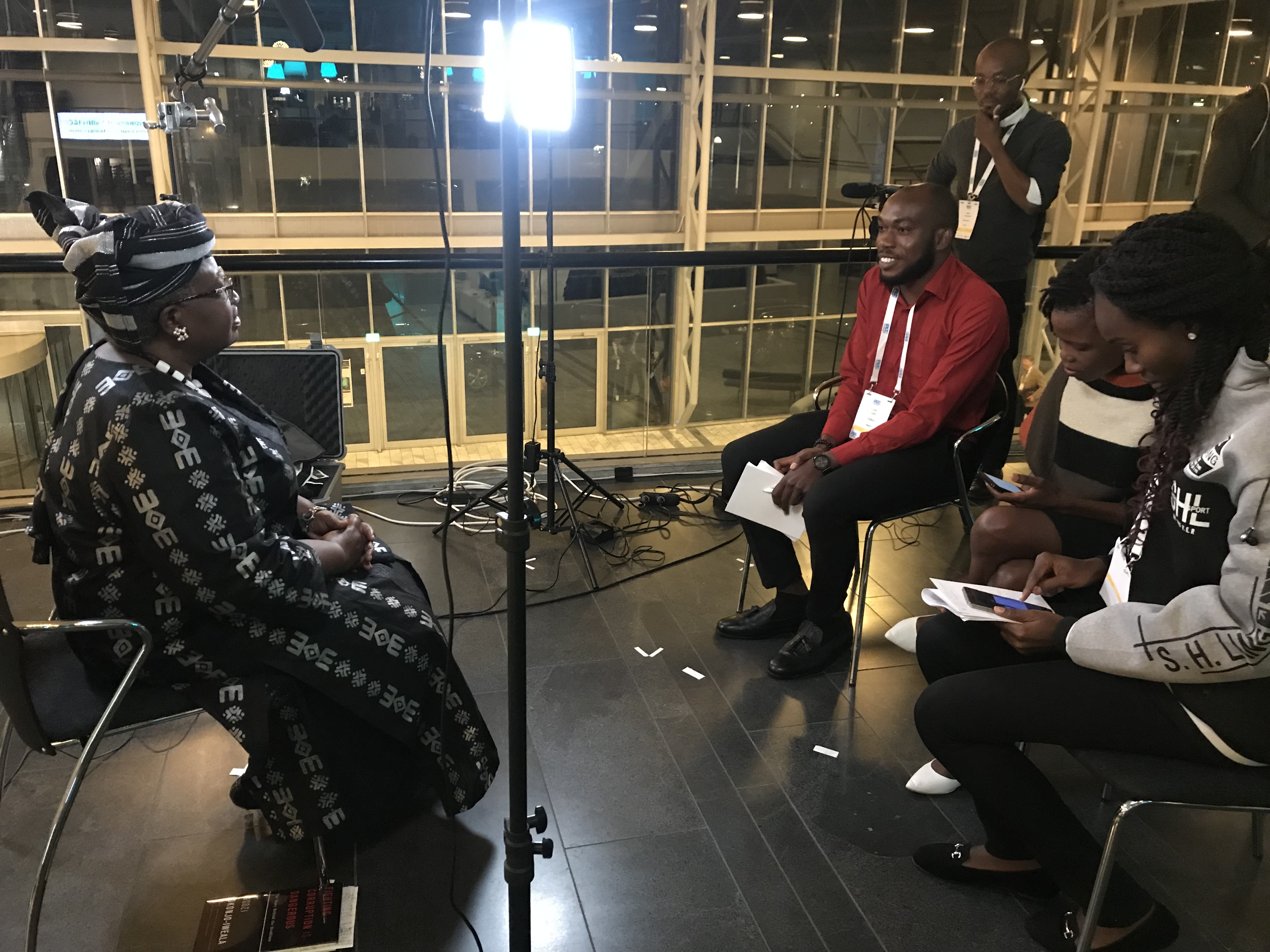 What advice do you have for young journalists?
The key is to keep knocking on doors and [to] never get tired. It's really hard but you have to be passionate about what you're doing. The pay might not be good, but with passion, you'll always be driven to tell stories that matter.
Sometimes you fail, sometimes things don't work out like you planned, but you have to keep pushing. It helps to network with people around you. Don't work in isolation. Look at people around you. Ask questions. Network. Get contacts. The more contacts you have the more useful you become for the beat or area you're covering.
Some of the stories that I've done come from conversations with people I meet or places I go. I just sit down and get to know them. Learn to be someone that is willing to talk to people. You have to be happy to talk to people because that way you will understand the problems afflicting them, and they will become very open so that they will tell you almost everything about their lives and about their problems.
[Opportunities also] really help a lot, and journalists should put much more effort towards [them]. I'm saying that because I really don't apply for opportunities. Some of the forms are too long and the time you invest in filling out those forms you could put into a very quick short story. But we should really find time to put effort into those kind of things. Because in the end, when it comes out and we're successful, we'll really be happy that we applied for it. 
This interview was edited for length and clarity.
---
Each month, IJNet features an international journalist who exemplifies the profession and has used the site to further his or her career. If you would like to be featured, click here.
Images courtesy of Linus Unah. 
---