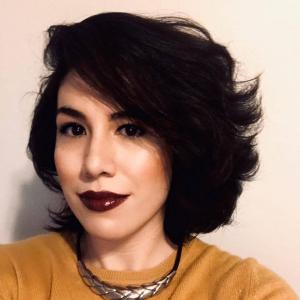 ICFJ Director of Community Engagement
Stella Roque
Stella Roque is Director of Community Engagement at the International Center for Journalists (ICFJ) based in Washington, D.C.
In partnership with every team across ICFJ and in coordination with ICFJ's Content & Community Team of which she is part, she designed and launched the ICFJ Global Health Crisis Reporting Forum as the institution's global response to the COVID-19 pandemic, its first community engagement project.
Roque has over ten years of experience in digital media and communications and has worked primarily with investigative journalists. She spent three years in the Balkans working with ICFJ partner the Organized Crime and Corruption Reporting Project (OCCRP), a network of award-winning investigative reporters exposing high-level corruption and links between governments and organized crime across Europe, Russia, Central Asia, the Middle East, Africa, and Latin America.
She rose from working with OCCRP's Daily News Team to becoming the network's Chief Communications Officer. She was also a liaison between OCCRP journalists and Transparency International activists, facilitating and advancing the work of the Global Anti-Corruption Consortium. She has also trained reporters in social media and story outreach at the Stockholm School of Economics Riga Centre for Media Studies for its Eastern Partnership program.