Compiling a list of the best investigative podcasts of 2019 may well be an impossible task. In the five years since Serial became a break-out hit, an avalanche of investigative podcasts has followed — and no, not all of them about true crime — with more coming out every year.
With that in mind, here are just some of the most interesting investigative podcasts that aired in 2019. This non-exhaustive list includes quite a few podcasts that get into the nitty-gritty of how reporters do their digging, which can be just as riveting as the stories themselves. Happy listening — and please share your own picks in the comments!
The Tip Off
In each episode of The Tip Off, host Maeve McClenaghan goes behind the scenes of a major investigation from recent years — many from the UK, where she's based, but lots of international stories, as well. The journalists who uncovered these cases take listeners through their process step-by-step, starting with the eponymous tip-off — which ranges from chatter at a party to an anonymous fax — through pitching and reporting and all the way to publication. This year's roster is wide-ranging, with a music critic who spent years looking into abuse allegations against the singer R. Kelly, an open-source investigator who analyzed a video of a killing by soldiers in Cameroon, a reporter who traveled across the world to report on the rise of antibiotic resistance, and many more.
The Bellingcat Podcast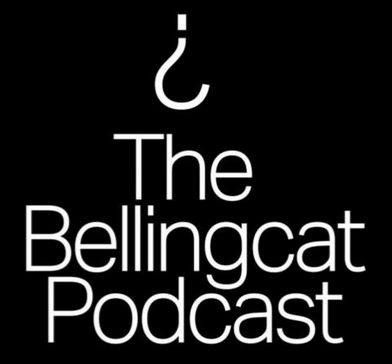 For its first foray into podcasting, the Netherlands-based investigative collective Bellingcat chose to delve deep into the case of Malaysian Airlines Flight MH17, which was shot down in eastern Ukraine in 2014, killing 298 people. Hosted by founder Eliot Higgins, The Bellingcat Podcast features the voices of dozens of journalists and analysts, including direct eyewitnesses and, of course, Bellingcat's own investigators. This six-episode series offers an intricate look at how they used open-source investigative techniques — scouring social media posts, geolocating images, and much more — to find the weapon and track down those responsible. It's a masterful case study for anyone interested in open source investigation.
In the Dark 
Okay, we're cheating a bit with this one: Most of In the Dark's second season came out in 2018, but its last two episodes aired this year. This season of the award-winning podcast looks at the ongoing case of Curtis Flowers, who has been tried six times for the same crime: the shooting deaths of four people in Mississippi in 1996. Though Flowers has won appeal after appeal, the prosecutor keeps trying the case anew. As the season progresses, it becomes clear that the In the Dark team is not just investigating one man's case, but systemic failings in the US judicial system.
Bundyville: The Remnant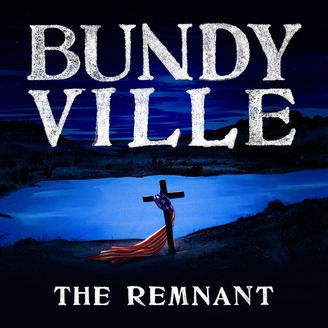 Last year, season one of Bundyville took a close look at the notorious Bundy family: Cliven Bundy, an anti-government US rancher who led an armed standoff in Nevada in 2014, and his sons, who led an armed occupation at an Oregon wildlife refuge in 2016. Season two, Bundyville: The Remnant, begins with a bombing. What might at first seem like an isolated incident — in rural Nevada, a man blows up a house — is the eerie starting point for untangling a web of extremist violence. The podcast investigates how this violence is linked to conspiracy theories that are popular with the anti-government movement in the American West, and looks at who is fanning the flames.
White Lies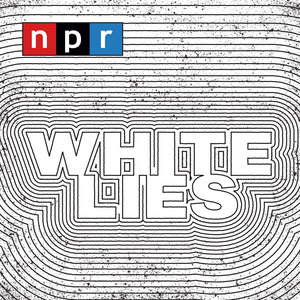 In NPR's White Lies, the hosts dig into a US Civil Rights Era case: the 1965 murder of Reverend James Reeb, a pastor who had traveled south to Selma, Alabama, to join protests against police violence. The case riveted the nation because both the victim and the alleged attackers were white. The three men who were put on trial were acquitted, and the case had remained unsolved ever since. When the White Lies hosts set out to tell the definitive story of what happened on that night half a century ago, they found strong resistance from residents of a city still grappling with its past. But after an investigation that took them several years, they finally get some answers. Along the way, they tackle difficult questions about how to investigate a story after so much time has gone by.
The Catch and Kill Podcast
Ronan Farrow's brand-new podcast is based on his bestselling book "Catch and Kill: Lies, Spies, and a Conspiracy to Protect Predators," which told the story of his years of investigating Harvey Weinstein. The podcast features interviews with the book's protagonists, starting with a private investigator who was contracted to follow Farrow — but who ended up as one of his sources. It also includes audio that Farrow recorded throughout the course of his investigation.
Running from COPS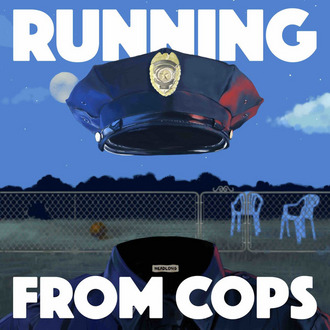 If you live in the United States, you've probably seen at least one episode of COPS. It's the longest-running reality TV show in the country, and it's spawned a slew of similar shows. The COPS formula is simple: Cameras follow police officers as they patrol the streets and make arrests. But how real is it? And how has it impacted policing in the US? The podcast Running from COPS takes a look under the hood by crunching data on the types of crimes and the demographics represented on COPS; tracking down people who were filmed during arrests to find out whether they actually consented to being on television; and obtaining raw, unedited footage and comparing it to what aired on TV.
Trump, Inc.
In this joint project from ProPublica and WNYC Studios, reporters follow the money — of the President of the United States. They dig into the Trump Organization to figure out how it operates, what business is being conducted during his presidency, and how one affects the other. And nearly two years after this podcast started airing, there is still plenty to look into. One recent episode compared tax documents obtained by ProPublica through FOIA requests to financial documents that Trump filed with his lender, and showed that key numbers didn't match. Another took listeners into a conference held at a Trump resort that attracted prominent conspiracy theorists.
1000 Degrés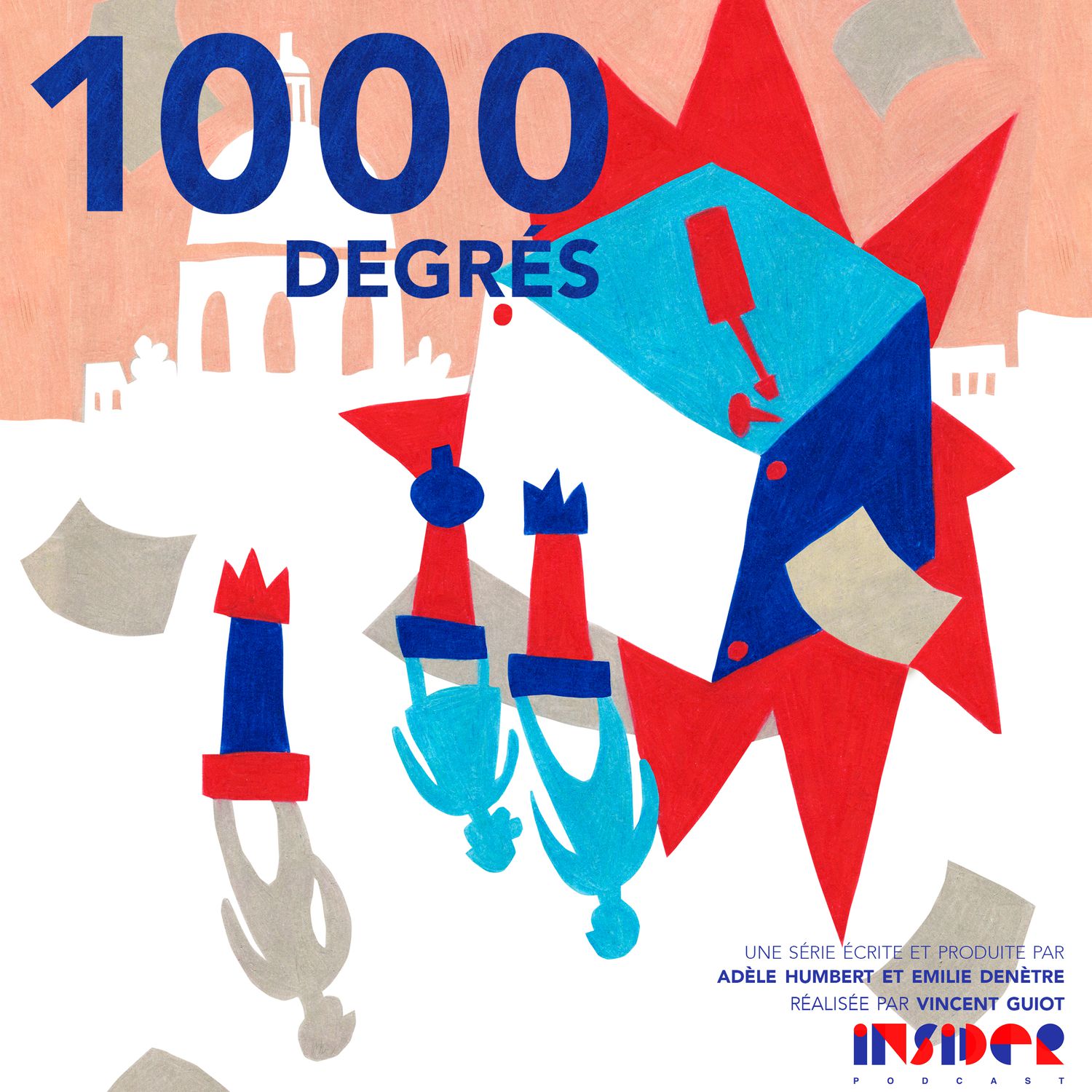 This podcast is in French. GIJN's French Editor Marthe Rubio says:
"In 2003, Frenchman Daniel Massé was sentenced to 25 years in jail. He was accused of having put a parcel bomb in the letterbox of his former friends, Joseph and Dominique Hernandez, who were injured in the attack. Ever since, Massé has claimed his innocence. The Hernandez couple, on the contrary, is convinced that Massé is guilty. Twenty-five years after the bomb exploded, French journalists Adèle Humbert and Emilie Denètrese plunge back into this case, interview all the actors, dissect the court records, and return to the scene of the crime in Toulouse. As the episodes of this gripping podcast unfold, the listener discovers a story of friendship gone sour and an aggressive police investigation that raises doubts about Massé's guilt. Throughout the podcast, the journalists discuss their ethical dilemmas, their difficulties accessing sources, and their own uncertainties as to the truth."
The Missing Cryptoqueen
This eight-episode podcast from the BBC delves into the strange story of Dr. Ruja Ignatova, a Bulgarian businesswoman who got rich selling a cryptocurrency called OneCoin. In front of stadiums full of adoring fans, she described it as the "Bitcoin killer." It was supposed to bring blockchain to the masses. But two years ago, Ignatova vanished into thin air. She left behind many angry and disappointed investors, who had believed in what host Jamie Bartlett called "a new and hugely successful take on the old pyramid scheme." He goes searching for Ignatova, who he believes is hiding somewhere in Europe — and tries to untangle the far-flung effects of the OneCoin business, which still operates today.
Reveal 
Reveal is a weekly radio show and podcast from the Center for Investigative Reporting (CIR), a nonprofit news organization based in California. It features investigative reporting both from CIR and from other media partners, for the most part focused on the United States. This year, topics included the spread of hate groups, the exploitation of elder care workers, the use of genetic genealogy to catch criminals, and plenty more.
IRE Radio Podcast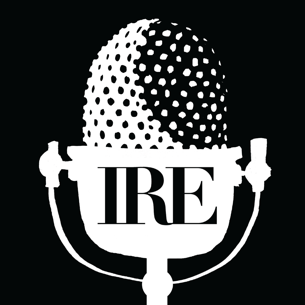 In this podcast from the US nonprofit Investigative Reporters and Editors (IRE), journalists take listeners behind the scenes of some of their biggest stories, like Christine Kenneally's years-long investigation into the violent deaths of children at Catholic orphanages. The podcast also includes highlights from IRE conferences, like audio from a session in which reporters T. Christian Miller and Ken Armstrong explain how they wrote their Pulitzer-winning investigation "An Unbelievable Story of Rape," which was turned into the Netflix series Unbelievable.
Caixin's Most Important Investigations of the Decade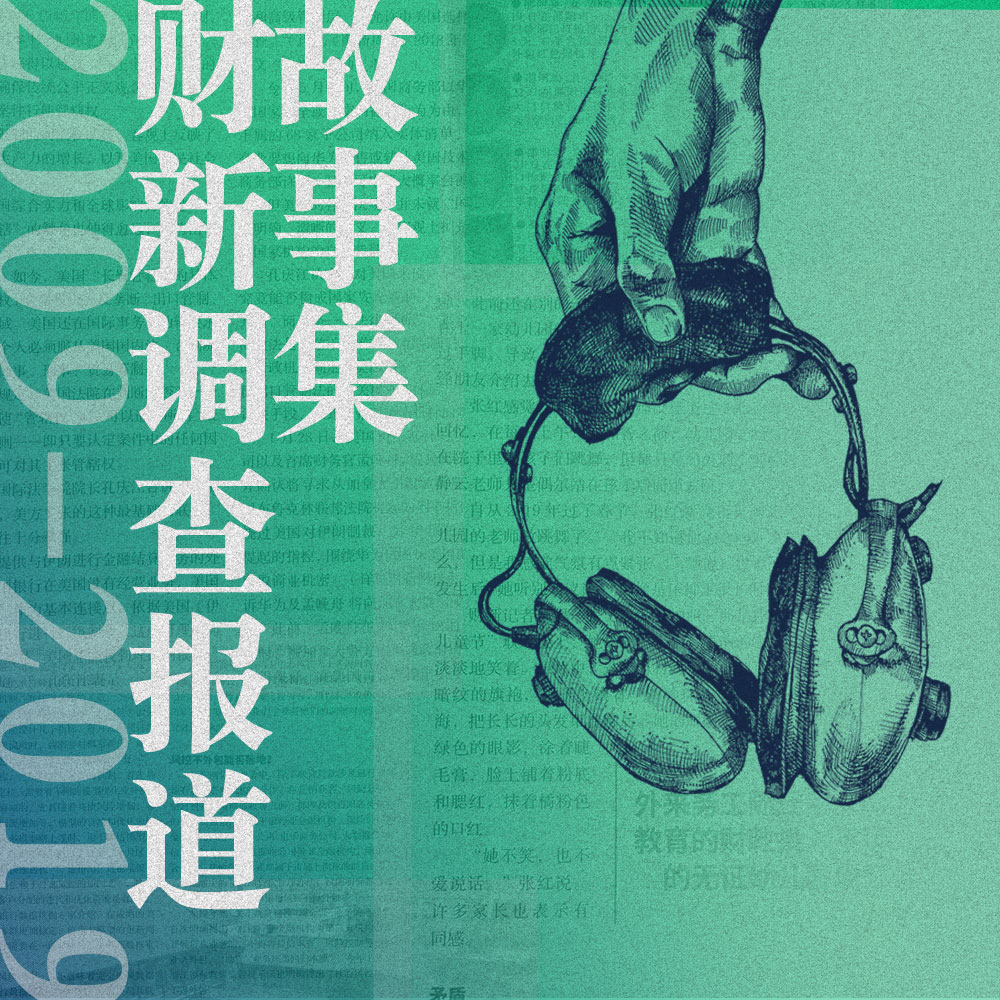 This one is for Mandarin speakers. GIJN's Chinese Editor Joey Qi says:
"Caixin is one of China's leading investigative media outlets. Over the past 10 years, it has reported on lots of important stories that had a significant impact nationwide, from former senior politician Zhou Yongkang's abuse of power and corruption case to the 2015 Tianjin port explosions; from the former Anbang Insurance chief Wu Xiaohui's fraud and embezzlement to the children abandoned due to the one-child policy. In 2019, Caixin started a podcast to tell the stories behind all these headlines. In recent years, China's investigative journalism has been dying out very fast, and there is no doubt that this podcast is an ode to the golden age of China's investigative journalism."
BBC's The Documentary (select episodes)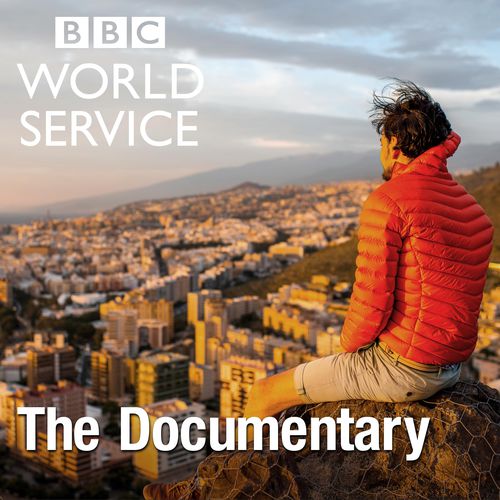 While this program is not investigative per se, with topics ranging from the legacy of Woodstock to an interview with the Dalai Lama, it regularly features stellar BBC investigations. For example, it recently revealed how professors were sexually harassing and blackmailing students at top West African universities. Also, you won't want to miss the incredible story of how one young man from Ghana used spy glasses to go undercover on the migrant trail.
Radio Ambulante (select episodes)
This podcast is in Spanish. GIJN Spanish Editor Catalina Lobo-Guerrero says:
"NPR's Radio Ambulante started out in 2011, with the aim of bringing what in Spanish is known as 'crónicas' (narrative longform journalism) to the radio. There was nothing like that in traditional stations across Latin America, nor was there a Spanish podcast in the US that focused on this type of storytelling. Soon they started recruiting a team of talented journalists and producers from many different countries and airing fantastic stories, showcasing the diversity of accents and sounds across Latin America, but also in the United States. Many of the episodes are great investigations: the business behind bail bonds in the US for undocumented migrants; the uncounted deaths in Puerto Rico after hurricane Maria; the lost children of Armero in Colombia after the 1985 volcano eruption; and how a spiritual guru sexually abused his followers for years. There are plenty of episodes to choose from, and all of them have English transcripts. Most recently, Radio Ambulante launched an app (Lupa) for listeners who want to learn Spanish through their shows."
Longform Podcast (select episodes)
The Longform Podcast features interviews with nonfiction storytellers of all stripes, who discuss their craft over the course of an hour-long conversation. Frequently, these are journalists who do investigative work. This year's batch, for example, featured interviews with two hosts of investigative podcasts: Julie Snyder of Serial and Madeleine Baran of In the Dark. Several reporters covering Silicon Valley, like Casey Newton and Mike Isaac, also shared fascinating details about how they investigate tech giants like Facebook and Uber. Spoiler alert: It's no easy feat to cultivate sources at tech companies that go to great lengths to prevent leaks.
Popular Front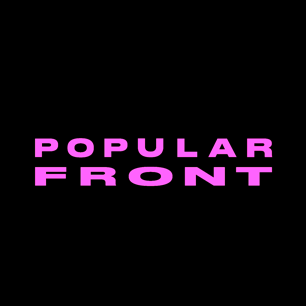 Another podcast that regularly features interviews with investigative journalists is Popular Front, which looks at modern warfare and conflicts through the eyes of all sorts of researchers. Recent topics include: looking at war crimes via open source tools like Google Earth, with The New York Times' Christiaan Triebart; how the EU turns a blind eye to the abuse of refugees in Libya, with freelance journalist Sally Hayden; and the weaponizing of commercial drones, with Bellingcat's Nick Waters.
---
Editor's Note: Bellingcat, ProPublica, the Center for Investigative Reporting (CIR), and Investigative Reporters and Editors (IRE) are all GIJN member organizations.
This article was originally published by the Global Investigative Journalism Network (GIJN). It was republished on IJNet with permission. 
Gaelle Faure is GIJN's associate editor. Previously, she worked for France 24, where she specialized in social news gathering and verification. She has also worked as an editor for News Deeply and reported for Time Magazine.