To be honest, I'm not wild about some of the new AI tools that have flooded the market in the past year. They may be time savers, but they also take shortcuts and can generate as much fact as fiction, which is dangerous for journalists working with the former rather than the latter.
But some have proven to be accurate and useful, including Scholar AI, a ChatGPT plug-in for journalists who are writing in-depth or investigative stories using academic research. 
It's surprisingly good at accurately pulling and summarizing academic research. Once installed, you can ask it to search thousands of scholarly publications on a specific topic and summarize them. 
Then you can ask it to write Twitter threads or add viral hooks for social media using that summary, among many other tasks (tip sheets, other summaries, etc.). The best feature: it provides citations and links to the research, so you can fact-check as you go.
Getting set up with plug-ins
ChatGPT plug-ins are add-ons you can pair with it to extend its capabilities. These are available through the ChatGPT plug-ins store. The plug-ins themselves are free through the ChatGPT store, but they're available only for ChatGPT Plus subscribers (Plus costs $20 monthly) through the ChatGPT store.
To access the plug-ins, click on the three dots in the lower left corner of the interface, go to Settings, and make sure the Plug-ins option is turned on (green). 
Then click on the GPT-4 button at the top of the ChatGPT interface, and make sure the plug-ins option is checked (it may default to it). A small pulldown menu and icons may appear underneath the GPT-4 interface, giving you access to the GPT store in the pulldown menu. You can install as many plug-ins as you like, but you can activate only up to three at a time.
Search through the store and load some plug-ins you think might be helpful. We have a list of a few at the end of this exercise. Once installed, make sure ScholarAI is one of the activated plug-ins, though ChatGPT should default to it.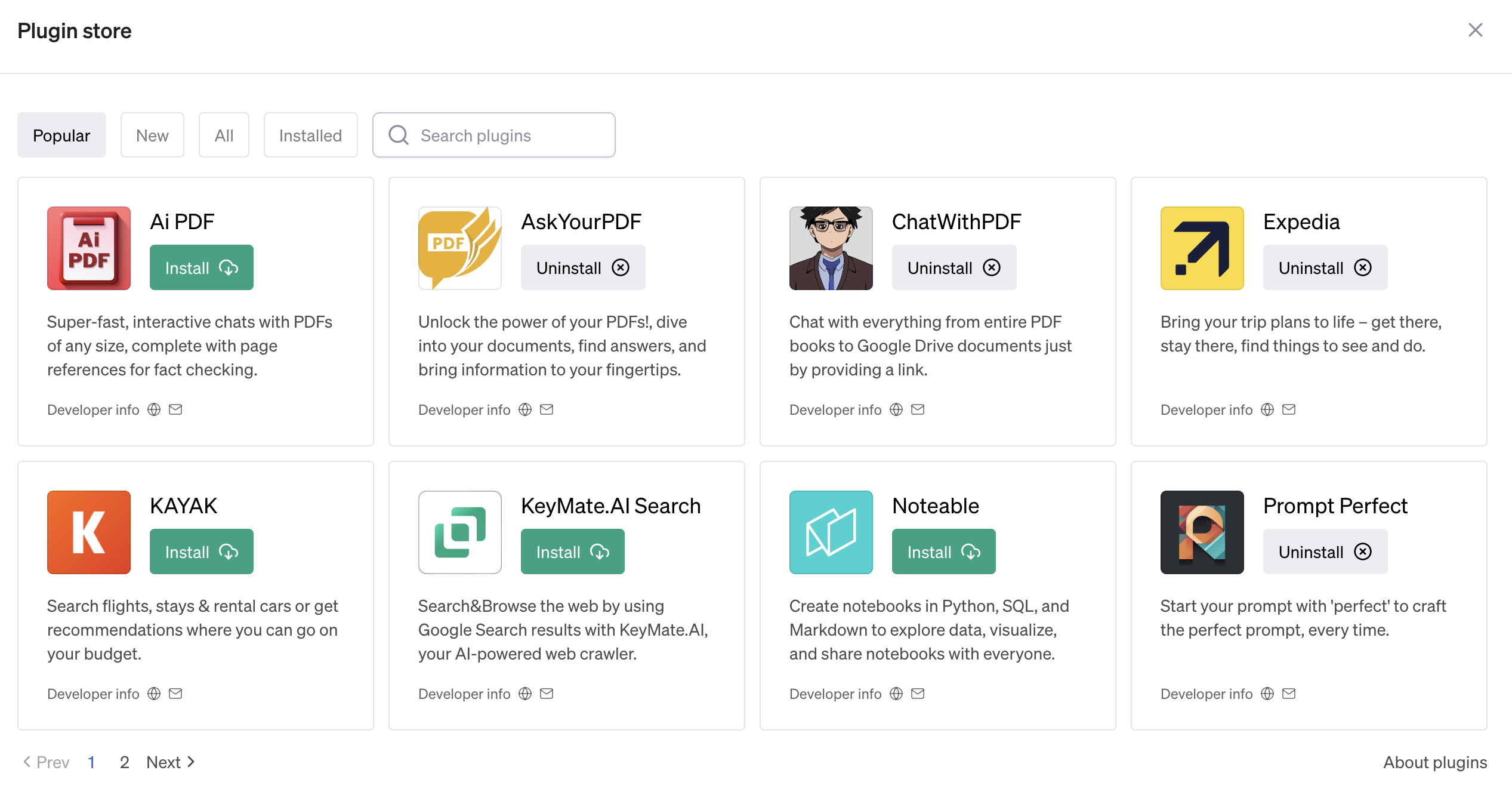 Exercise: Research summary and Twitter thread
Try loading the first prompt below in the text field at the bottom of the interface and hit return:
Use ScholarAI to summarize research on redlining housing segregation new york city
Once it produces the results, which should include links to citations, enter this prompt:
Now write a Twitter thread about it and give me five viral hooks and hashtags
Now try the same exercise but with your own prompts and topics.
Fact-checking
As with any research, you'll need to vet and fact-check the ScholarAI results. You do this by clicking on the headlines for each article referenced in the research summary. 
You'll need to edit the Twitter threads closely. Mine needed a few minor edits before posting but overall it did a pretty good job. I typically edit out some of the hashtags it generates and remove any emojis from the tweets, particularly on sensitive topics.
But even with the time spent editing, fact-checking and rewriting some of the research and tweets, the process is much faster than using, say, Google Scholar and writing the tweets on your own.
If you are uncomfortable with using AI-generated tweets, try split testing them with staff-written tweets. Have your best social media producer write a thread, then tweet those along with the AI-generated tweets at the same time on different days. Then go to analytics.twitter.com, download the spreadsheet of tweets and see which ones had higher engagement. You might be surprised.
You can find more useful ChatGPT plug-ins on JournalistsTooolbox.AI's ChatGPT page.
If you need a little more help with ScholarAI, here's a training video with all the steps:
---
Note: The headline for this story was written with help from HeadlineHero.io, an AI-driven tool.
---