Our perceptions of the Middle East and North Africa (MENA) are inadvertently shaped by media coverage of the region. All too often, this coverage draws upon stereotypes and an appetite for sensationalism, focusing primarily on violence, sectarianism and politics. Much of the region's nuance and humanity are lost as a result.
This is the gap that Kerning Cultures hopes to fill. According to co-founder and business director Hebah Fisher, the podcast searches for narratives that bring people together, rather than drive them apart. It tells character-driven stories from across the loosely defined MENA region, a part of the world that boasts a rich tradition of oral storytelling.
"We see ourselves at the forefront of a storytelling renaissance: bringing our long history of the oral tradition to the digital age," said Fisher.
In its nearly three-year history, Kerning Cultures has told stories about women's efforts to counter extremism, the region's emerging startup culture and Arabs' sense of home, place and identity. Oftentimes, these stories come to Kerning Cultures organically, Fisher said.
"They're people and phenomena we know, stories we've heard through the grapevine we want to investigate more, patterns we see around us and want to understand why the world works as it does," she said.
At one of Kerning Cultures' live storytelling events in Beirut, one young woman who went onstage spoke about her struggles accepting her hijab. Her story formed the foundation of "Not Just My Hijab," which illustrates the complexities of Arab women's relationship with the hijab.
"As an Arab, my co-founder had actually not heard of someone vocalizing their hesitations with hijab," Fisher explained. "It inspired us to produce a two-part series featuring four women's non-narrated stories about how they came to first wear hijab and how things shifted, for better or worse, afterwards."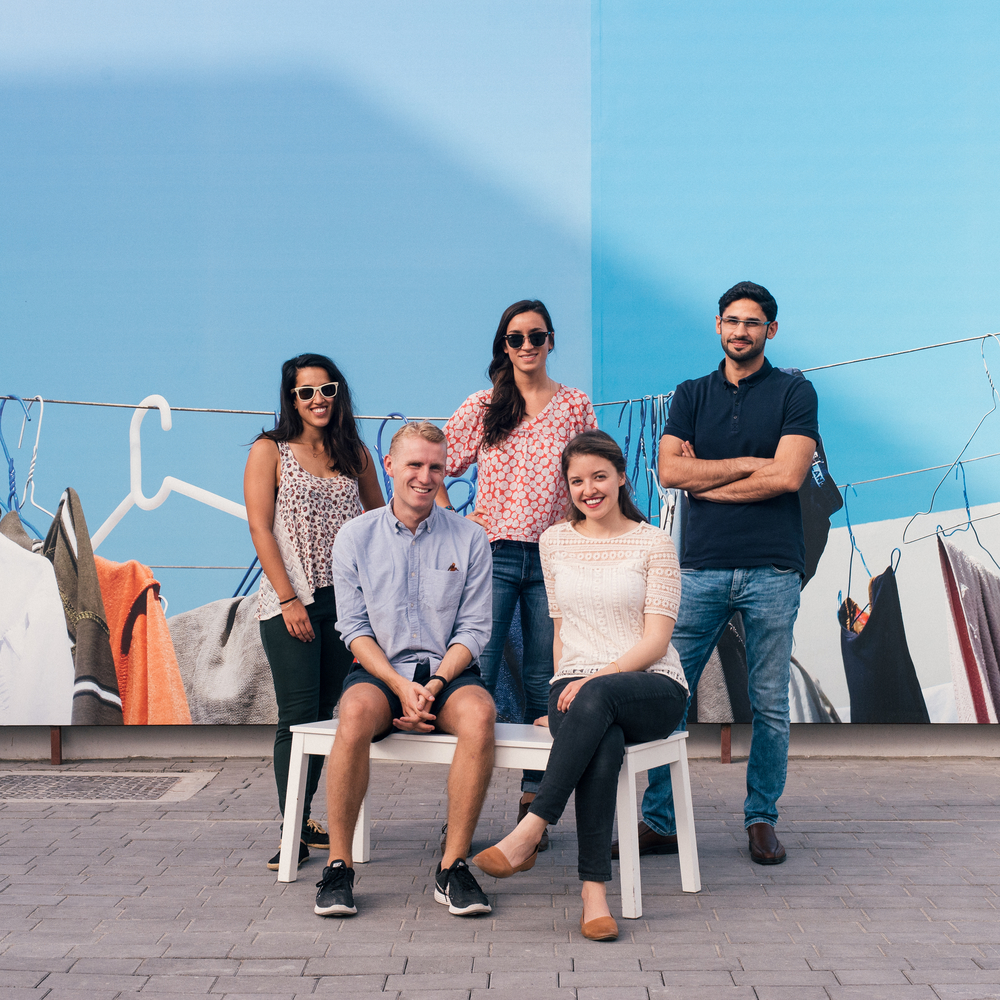 The 13-person team, which works remotely from around the world, also reaches out to its audience to discover new stories. When Kerning Cultures staff traveled to the Gulf nation of Bahrain, they polled listeners to see what stories they'd most like to hear about from the island. Respondents were most interested in stories about the 2011 political crisis and its lasting impacts on Bahraini society. The resulting story documents Bahrain's journey toward resolving its sectarian divisions.
Listeners occasionally pitch story ideas to Kerning Cultures, such as "The Curse of the Pharaohs," which tells the story of the Egyptian national football team's journey to its first World Cup in 28 years.
About one to three months of research, interviews, scripting, editing and sound design go into each episode, Fisher said. The podcast hones in on individual experiences as the building blocks of each episode; the team then expands upon these seemingly small narratives with an academic's commentary on what broader implications may be for that particular subject.
The podcast generates revenue through a blend of advertisements, branded content, sponsorships, syndication and memberships. Its largest listening audiences are located in the United Arab Emirates, the United States, Egypt, Saudi Arabia, Canada and the United Kingdom. While it has a strong listener base in non-MENA countries, Fisher said Kerning Cultures' first priority are its listeners in the region.
"We're very clear we want to tell the kinds of stories we would actually care to listen to, the kinds of stories that unpack the layers around us a little bit more. We're clear on our audiences," she said. "We're telling these stories for ourselves, for Middle Easterners first, and for a non-Middle Eastern audience second."
The end result: A podcast largely produced by people in the MENA region, for a primarily MENA audience, telling stories that would otherwise be overlooked by other media outlets. Stories like that of Mokhtar, a young Yemeni man working to revive specialty coffee in his country amid ongoing conflict.
"Did you know that Yemen has the best coffee in the world? I didn't before meeting Mokhtar; the only Yemeni coffee I knew prior was always a blend of a blend. Mokhtar spent years working on the ground with farmers in Yemen to bring their coffee growing practices up to specialty coffee levels, so they could export their beans at some of the highest values in the world. And he's doing this amidst the current war," Fisher said. "The episode transports you to the mountains of Yemen, where Mokhtar and his team climb to high elevations to pick the best coffee cherries, and you learn about coffee history, its cultivation and tradition in Yemen. And then, just before Mokhtar is meant to debut his coffee at a global tradeshow, the 2015 airstrikes happen, and Mokhtar is literally trapped in the country."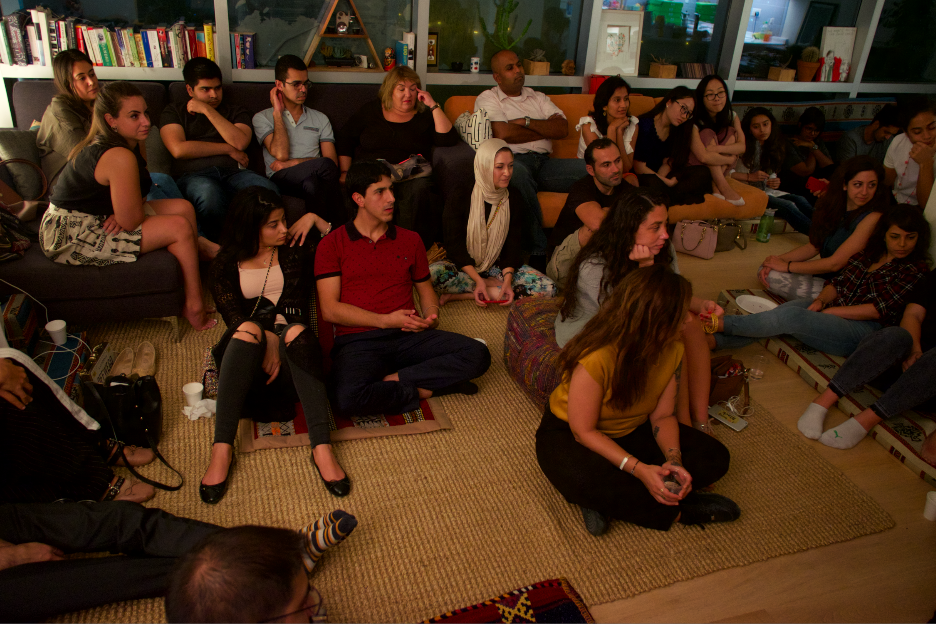 Kerning Cultures' name refers to kerning, the process in of adjusting the sizing of spaces between letters to optimize readability on a newspaper page. The metaphor of cultures kerning through stories — and coming closer together in the process — is at the heart of the podcast's work, Fisher said. The team hosts listening parties around the world, from Seattle to Dubai, where staff get a first-hand seat to the connections their work is forging.
"At the listening parties we host for our episodes [we see] a lot of meaningful discussions, new friendships, and, often, tears (the good kind)!" she said. "Many listeners comment that they appreciate how we bring so many different kinds of people together around our stories."
Images courtesy of Table Manners Aside, Alex Atack and Antonie Robertson, respectively.